Charles University's gift shop officially reopened for business at Celetná 14 this week. The official launch on Tuesday was attended by university representatives such as Quaestor Miroslava Oliveriusová, Rector Tomáš Zima, and invited guests.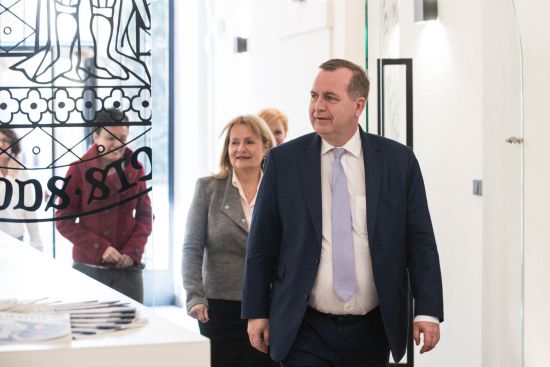 At the reopening the rector joked that the items on sale in the new shop were numerous but certainly did not date back to the 14th century. Instead, he said, items on sale would entirely meet today's demands and modern sensibilities.
The shop, which had been all heavy furniture and dim lighting before, has undergone something of a rebirth, now boasting plenty of light after space in the store was opened up to allow sunlight from the back courtyard (located within the university's Carolinum complex).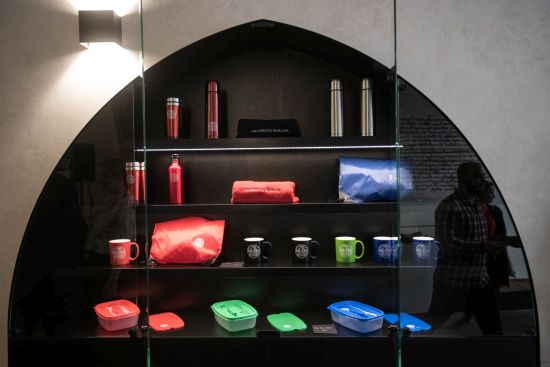 Historic architectural motifs were accented by the architectural firm in charge and reinforced in cabinet displays highlighting gift items – from pens and t-shirts to gift wines and a stylish university watch from watchmaker Prim (the most expensive item on sale).
T-shirts and other tops come not only in "student" and "tourist" sizes but also in sizes for children; one T-shirt we found read "Charles University Made Me Smart".
At the opening Rector Tomáś Zima expressed confidence the redesigned shop will attract not only local customers and students but also visitors from abroad, which is suitable as Celetná Street remains one of the busiest tourist magnets in the historic centre.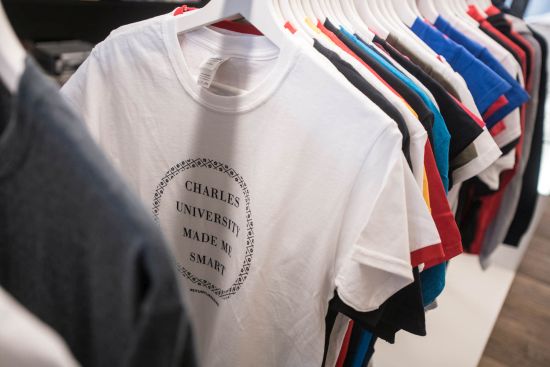 The university shop first opened in 2009 and was previously known as UK Point (with UK standing for Univerzita Karlova).
Ten years on, the shop has gotten a major redesign and the long history of the school is reinforced by artistic elements such as a reprint of the school's founding charter and other details which should attract curious passers-by.
By Jan Velinger
April 3, 2019