Following vaccinations of health care workers and personnel and clients at senior homes, the Czech Republic rolled out the Pfizer-BioNTech vaccine for seniors 80 and over just a few days ago. Our photographer, Martin Pinkas, visited the Královské Vinohrady University Hospital in Prague (a teaching hospital which cooperates extensively with Charles University) for a closer look.
At the end of 2020, all of CU's medical faculties, without exception, backed vaccination for Covid-19 as the only way out of the continuing crisis and an eventual return to normal life. One where people will again be able to meet without restrictions and social and cultural activities will be able to be resumed. The hospital serves the local districts of Prague 3 and 10; is has been storing the Pfizer-BioNTech vaccine at the necessary -70 degrees Celsius; vials are transferred to regular freezers to thaw out before application.
Vials and syringes at the vaccine centre.
Vaccines that have been mixed need to be used within a five or six-hour window.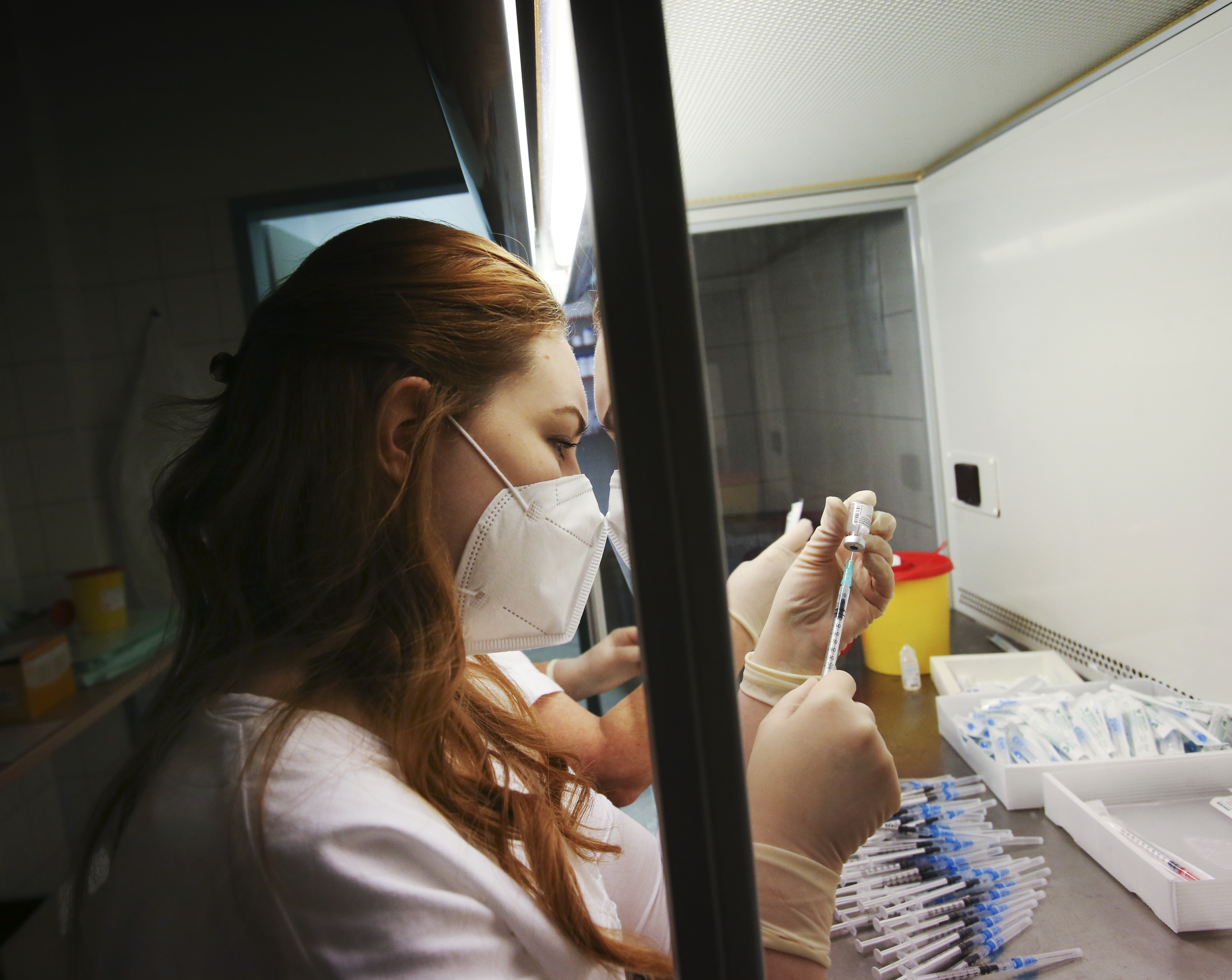 According to available figures on 26 January, a little under 200,000 people have already received a first jab. Patients receive a follow-up within three weeks. Scientists, researchers and universities have stressed that the speed or volume of vaccination needs to be increased, not least because of the threat of new Covid variants, where the virus is said to be more contagious therefore raising the spectre of even more rapid infection and the risk that hospitals could be swamped.
It took just four days to transform the university hospital's O. pavilion into a large-capacity vaccination centre which expects to administer some 600 Pfizer-BioNTech and Moderna shots per day. The head of the hospital, Petr Arenberger, told Czech news website iDnes he expected the pavilion would be enlarged using a temporary area and additional parking provided within two months.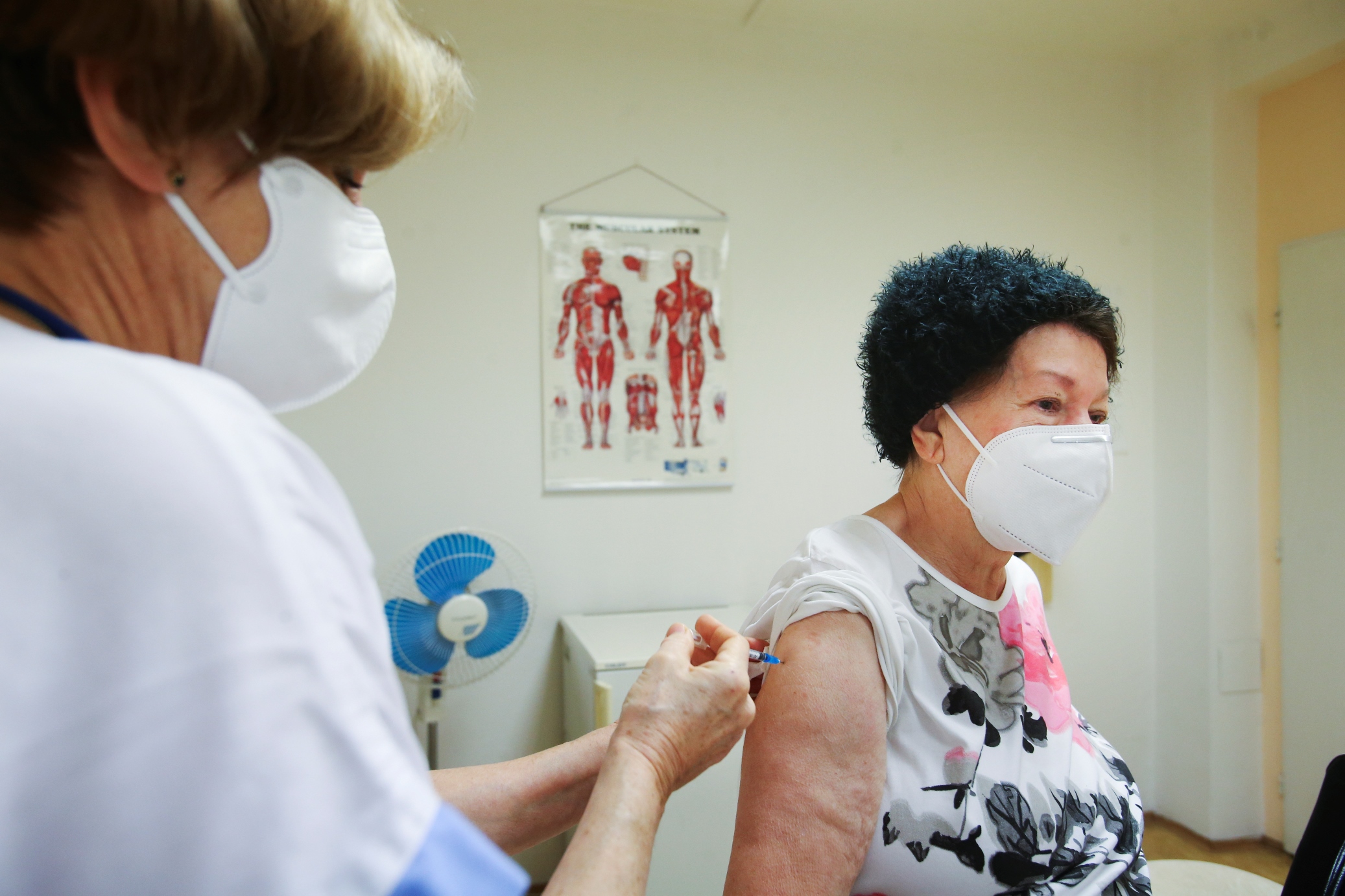 In its appeal in late 2020, Charles University's medical faculties underlined their support for vaccination, saying that the vaccination of high-risk groups, use of smart quarantines, and adherence to anti-Covid measures, were the only way forward until a larger part of the population had also had a chance to receive the jab.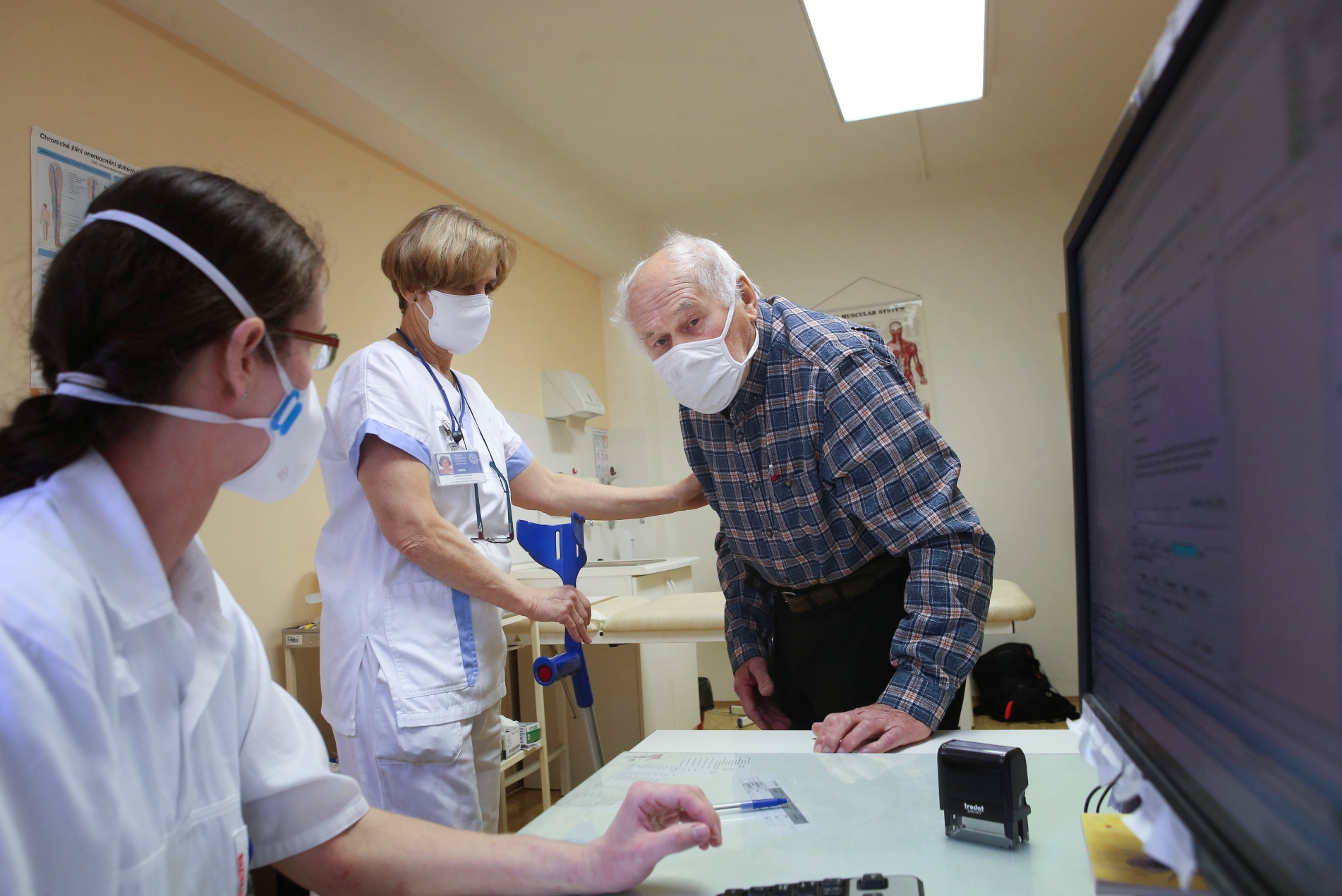 The available (mRNA) vaccines and others, like AstraZeneca were developed in record time. You can find detailed information about Covid-19 and vaccines at the Health Ministry's website here or follow this discussion on vaccination recently hosted by Neuron or read our report.