The whole world celebrates the International Day of Women and Girls in Science on 11 February. This year, Charles University has decided to celebrate "internationally". We reached out to international female scientists working at CU and bring you two dozen experiences and stories.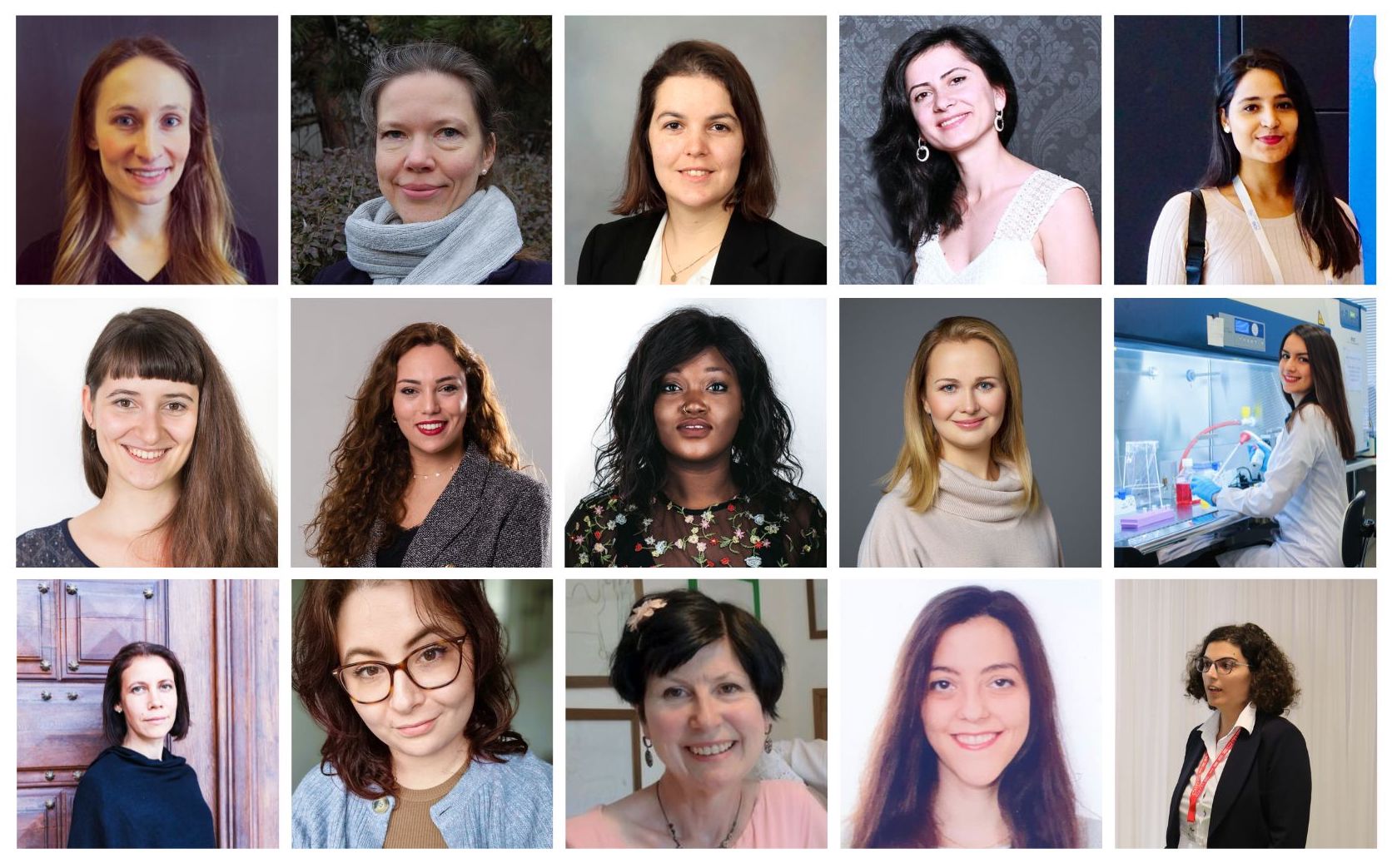 Some of the many visiting women scientists working at Charles University.
The United States, Venezuela, Italy, Spain, Lithuania, India and Sri Lanka are just a few examples of countries where female scientists working at Charles University are from. In cooperation with the Equal Opportunities Council at Charles University, we asked all faculties and orgnaisations at our university to send us tips on "their foreign female workers" on the occasion of the International Day of Women and Girls in Science.
The result is 24 mini-interviews - two dozen topics, experiences, life journeys, reasons for doing science, sources of inspiration, and ideas for improvement.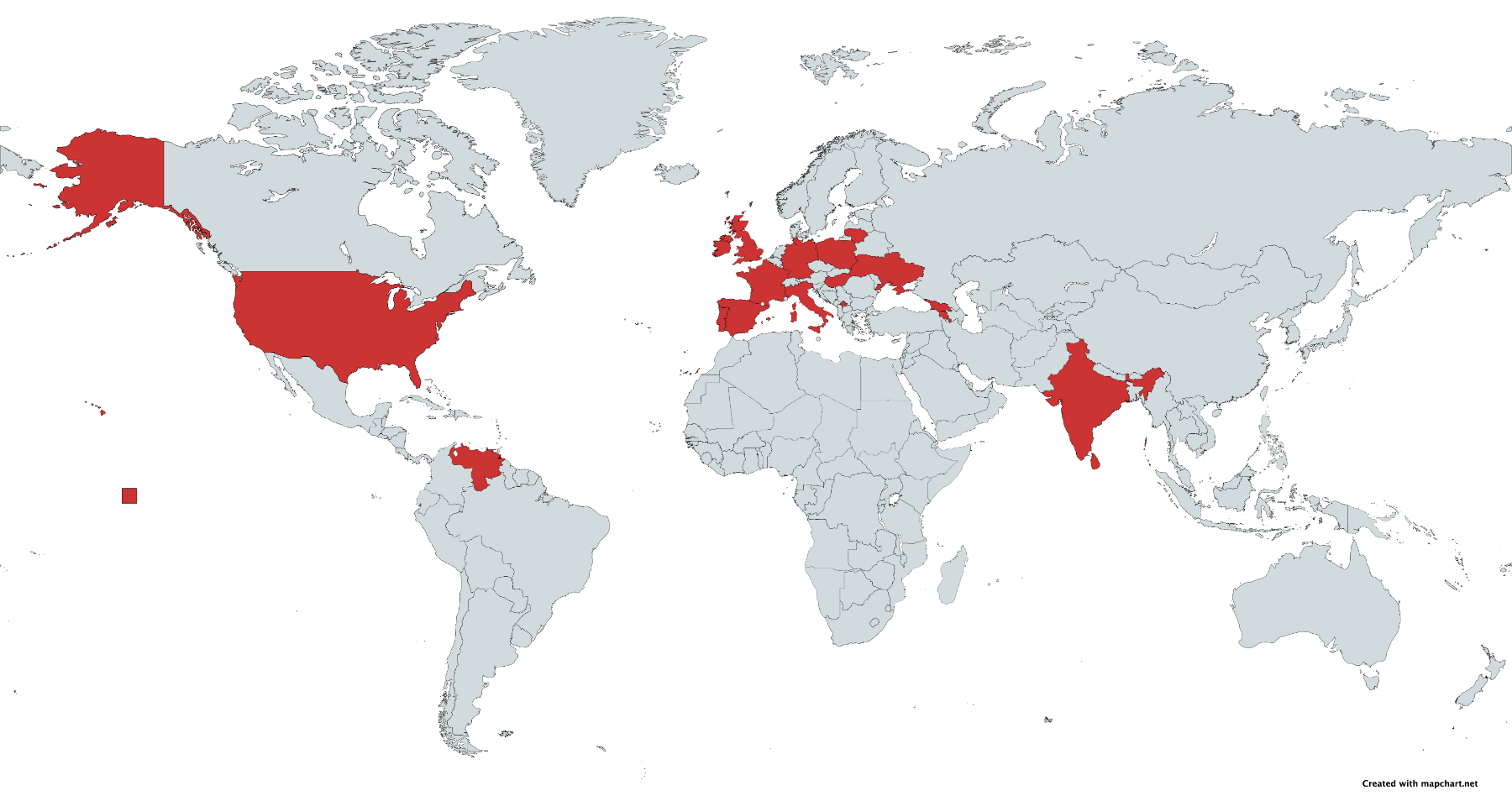 Where do the scientists in the interview come from? We will introduce their inspiring stories one by one on social media.
It is not possible to generalize and look for universally valid conclusions, each scientist has a unique topic, experience, and motivation. Yet, running through all the stories like a red thread is the need for role models and support, both at the level of mentoring and peer sharing, as well as systemic measures.
Interesting people and projects at Charles University
Why did the scientist, who was interested in the most prestigious scientific institutions in the world, choose Prague as her place of work? "Because there is a very strong numerical linear algebra group at the Faculty of Mathematics and Physics," explains Erin Carson, who is working on better algorithms for supercomputers and last year won a prestigious ERC Starting grant.
For the vast majority of female scientists interviewed, the reason for choosing Charles University as their place of scientific activity was cooperation with a particular person or an interesting scientific project. But sometimes it was also a matter of chance and external circumstances, as in the case of Cilia Lourdes Abad Marcano from the Faculty of Pharmacy of Charles University. "I come from Venezuela and I worked as a researcher at the Centre of Biophysics and Biochemistry at the Venezuelan Institute of Scientific Research. But after ten years, the political and economic crisis forced me to emigrate to Spain, where I thought my scientific career would end. But thanks to an advertisement on Twitter, I found an opportunity to continue my research on human placenta in a new team. Until then, I didn't know there was a faculty in Hradec Kralove. With this decision, my career took a happy turn. We have a wonderful team and an inspiring boss. The city also provides a safe and peaceful environment for my children."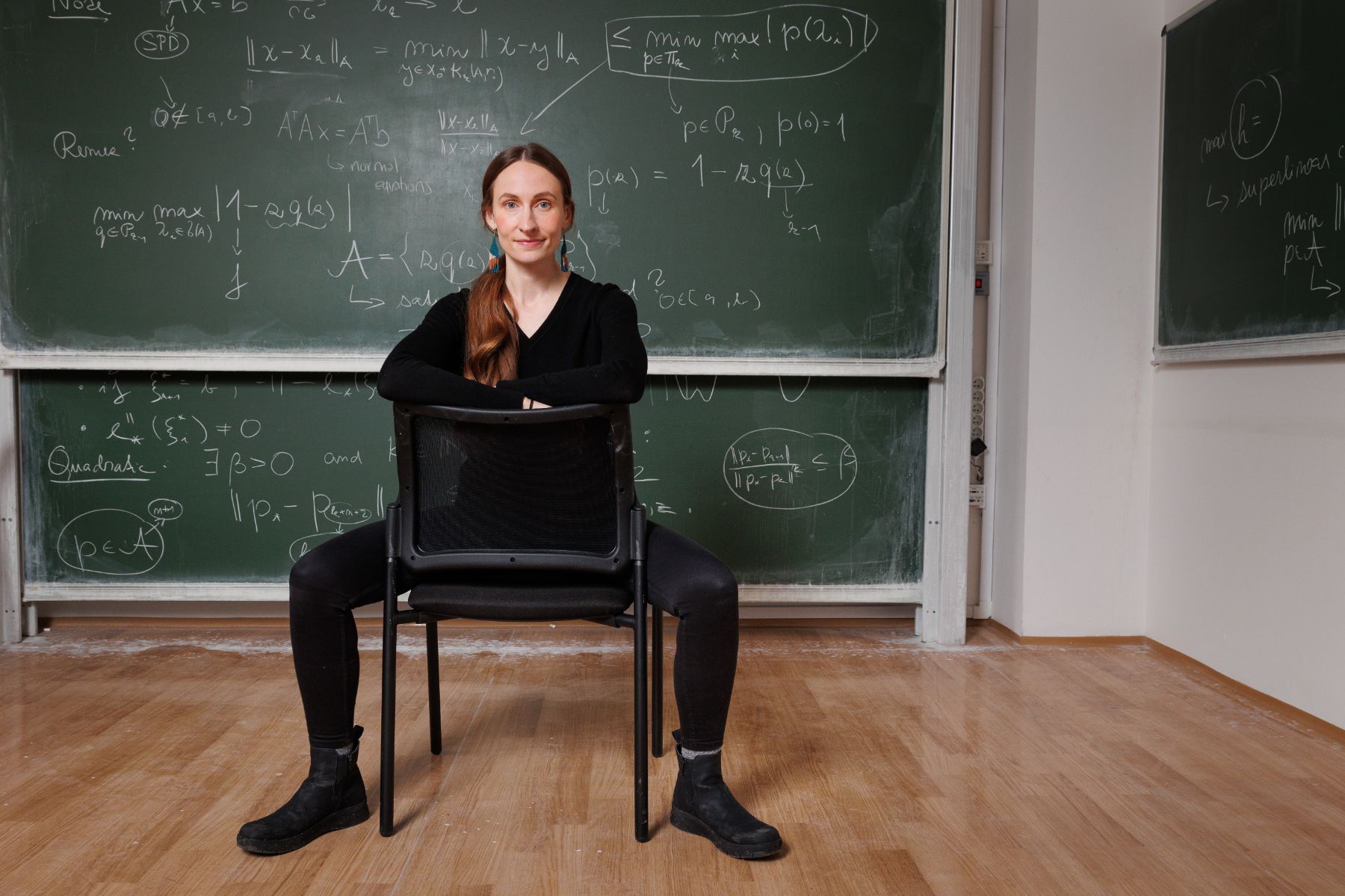 Mathematician Erin Carson was awarded a prestigious ERC Starting grant last year.
How does the Czech Republic stand in the foreign context?
"Every academic environment is different, but what I like about Charles University is that it is international - I have met people from many different countries, which was not the case at previous institutions," summarises Olivia Howe, who is originally from the United Kingdom and is now working on the topic of sex and gender discrimination in women's sports at Faculty of Physical Education and Sport UK.
Most of the female researchers interviewed do not perceive differences between the academic environment in the Czech Republic and abroad but admit that it always depends on the specific group and people in the immediate environment. However, the language barrier is a certain limitation for them, as a lot of information or activities are still only in Czech.
Parenting is a hot topic
Parenting was also a frequently mentioned topic. "In my opinion, the most vulnerable part of the female scientific community are researchers who have just returned after maternity leave. Even a short career break can substantially reduce their success rate in grant competitions, bringing frustration and further career setbacks. This then discourages even the most ambitious and proactive women from staying in science. I think these women should be given more support, for example through grant calls targeting a 'good return' of female scientists back into the highly competitive academic environment," suggests Mariya Shamzhy from the Faculty of Sciences, Charles University, who last year won the Neuron Prize for promising scientists in chemistry.
Hungarian psychologist Zsófia Csajbók from the Faculty of Humanities at Charles University too, thinks it would be great if women had more confidence that they could afford to take a break from research grants for which they are the principal investigators. "For example, with the Czech Grant Agency (GACR), this is possible according to the rules, but in practice, it is not very common for women to suspend their projects. I think we should encourage women scientists more not to be afraid to interrupt projects so that they can be with their child and be sure that the project will wait for them without any problems."
On the other hand, Dali Laxton from Georgia, who now works at CERGE-EI in Prague, shares optimism. "Mothers in the Czech Republic, including me, have the best conditions in the world, as far as I know. I am satisfied with the support of the state and with the child-friendly city. The Centre for Environmental Issues at Charles University has been very flexible and understanding toward me. I am happy here."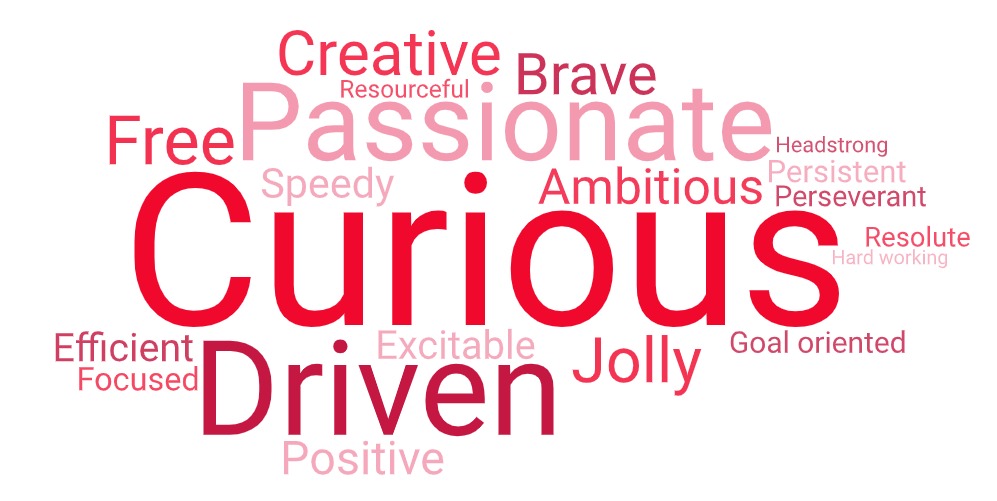 How would the scientists interviewed describe themselves in one word?
Mom, Dad, I'm gonna be a scientist
Why did the women interviewed decide to pursue a career as a scientist? "Because I love science," promptly replied Anna Tropia, a philosopher from Italy. And for many others, a career as a scientist has been a clear choice and a dream since childhood.
Some were inspired by the stories of successful female scientists throughout history, while for others, family played a key role. "I have several family members who are scientists, so I thought I had an idea of what it meant to work in science. But my ideas weren't quite accurate because they all work in very different fields and their experiences are so unique and incomparable. It was very difficult for me to stay in academia and find my own way. You have to have good contacts and good professional relationships to be able to succeed. However, I had a strong motivation to stay in academia because I am extremely passionate about my work. I wake up most days with the desire to continue my research," says Zsófia Csajbók, who cites the strong flexibility of the academic environment as another reason "why I want to be a researcher".
Clare Wallace, for example, was drawn to science by her inspiring teachers at Trinity College Dublin and University College Dublin. "I also like to read, think and write. I also enjoy working with students in the classroom," she says, listing the reasons why she stays in academia.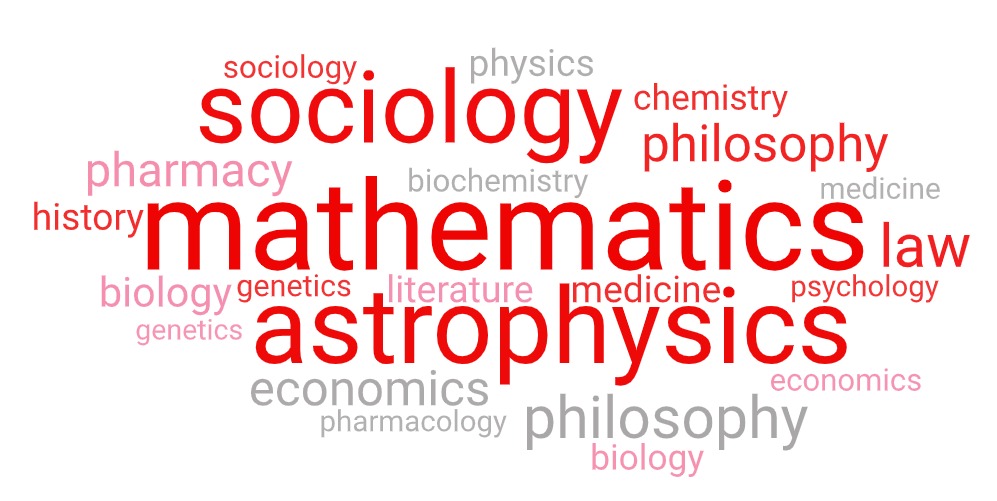 Fields in which the interviewed scientists are working.
Let's show role models
How to motivate young girls to pursue a career in science? "Promote role models – share stories of female scientists," was the most common answer. "As female academics, we have a unique opportunity to inspire young female and male students to pursue scientific careers. At every opportunity, I focus on the positives and share my enthusiasm for my work. In addition, in the age of the internet, I also use social media to promote the exciting world of research and show that science is fun and that there are no boundaries in science," shares Rona Karahoda from the Faculty of Pharmacy CU.
One of the specific occasions where it will be possible to meet inspiring female scientists in person will be on 8 March at the Kampus Hybernská multifunctional centre as part of the celebration of International Women's Day. "The program includes a screening of the documentary film Picture a Scientist followed by a discussion," says Iveta Bayerová, coordinator of the equal opportunities agenda. And many other activities are planned because Charles University has many wonderful and inspiring women scientists.