The day may come when she will fulfil her childhood dream and become a musical star; but for the moment, Karolína Mikysková is focusing on her studies in psychology at the Faculty of Arts at Charles University. She is also involved in charity and volunteer work, which includes helping cancer patients.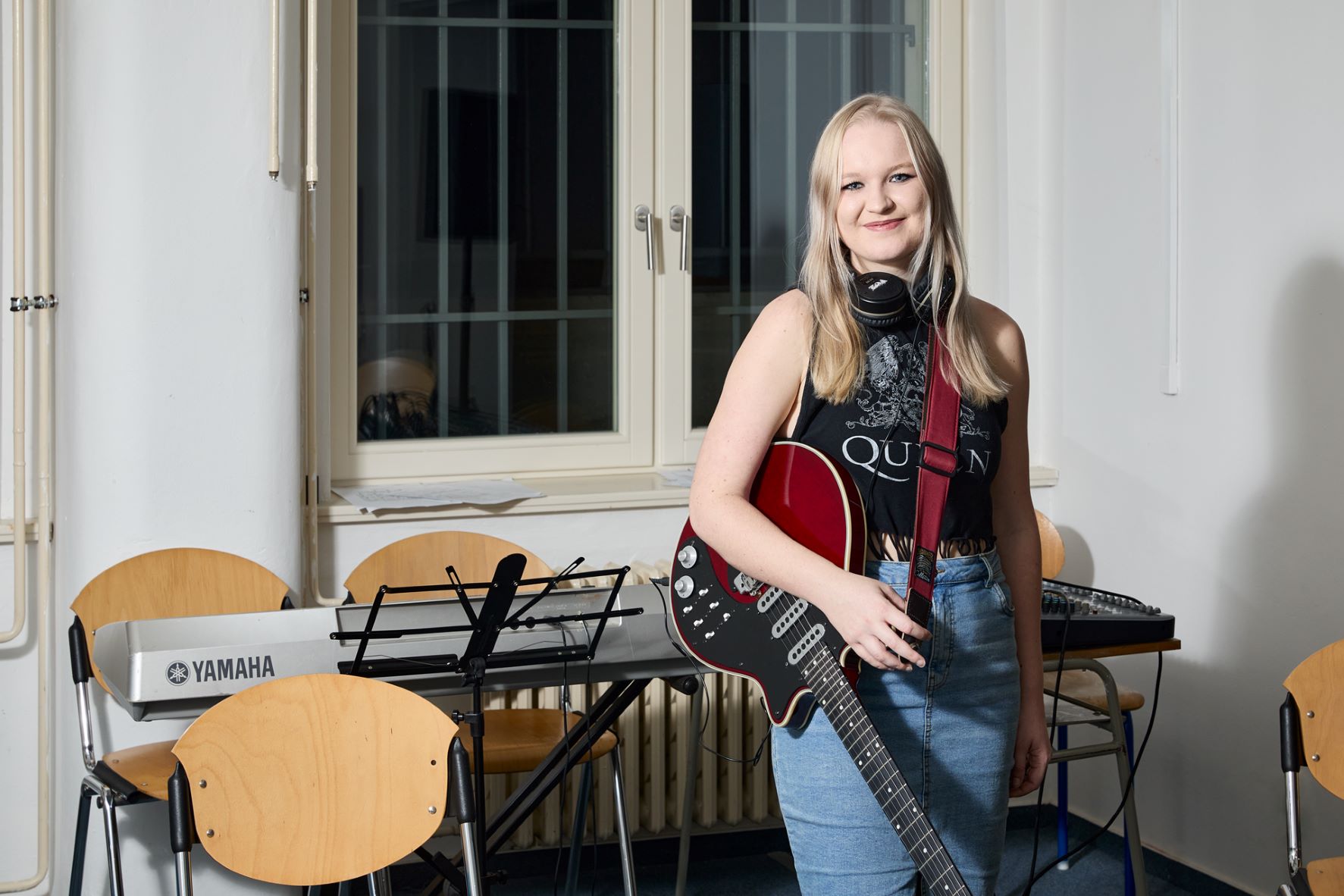 "I also considered studying medicine, but psychology seemed more interesting to me in that it combines something from the natural sciences with the humanities. I also thought that after graduation I would have more options of what to do next and more options in terms of financial security," Karolína says.
"So I started educating myself, reading different books, going to lectures... Psychology appealed to me and I think I made the right choice." Even if the field is time-intensive and difficult. "Apart from studying, most of us have some kind of internship or placement, which in the vast majority of cases is unpaid, or we even have to cover costs ourselves. Meanwhile, we all have to earn a little extra money to get by. Sometimes when I talk to students majoring in other subjects, they are surprised at what the study of psychology requires."
Helping seniors: Outside the student 'bubble'
On top of that, Karolína Mikysková over the years has volunteered in social services in several centres. She first volunteered as a 16-year-old. "There is an Alzheimer's centre close to my home where I came to ask for a part-time job. I didn't really know what was to expect. The main thing was that it was close-by," she says tongue-in-cheek. Because she was not yet of age, she could only work six hours a day and was understandably not involved in client hygiene. She mainly helped with meals, helped with cleaning and other tasks.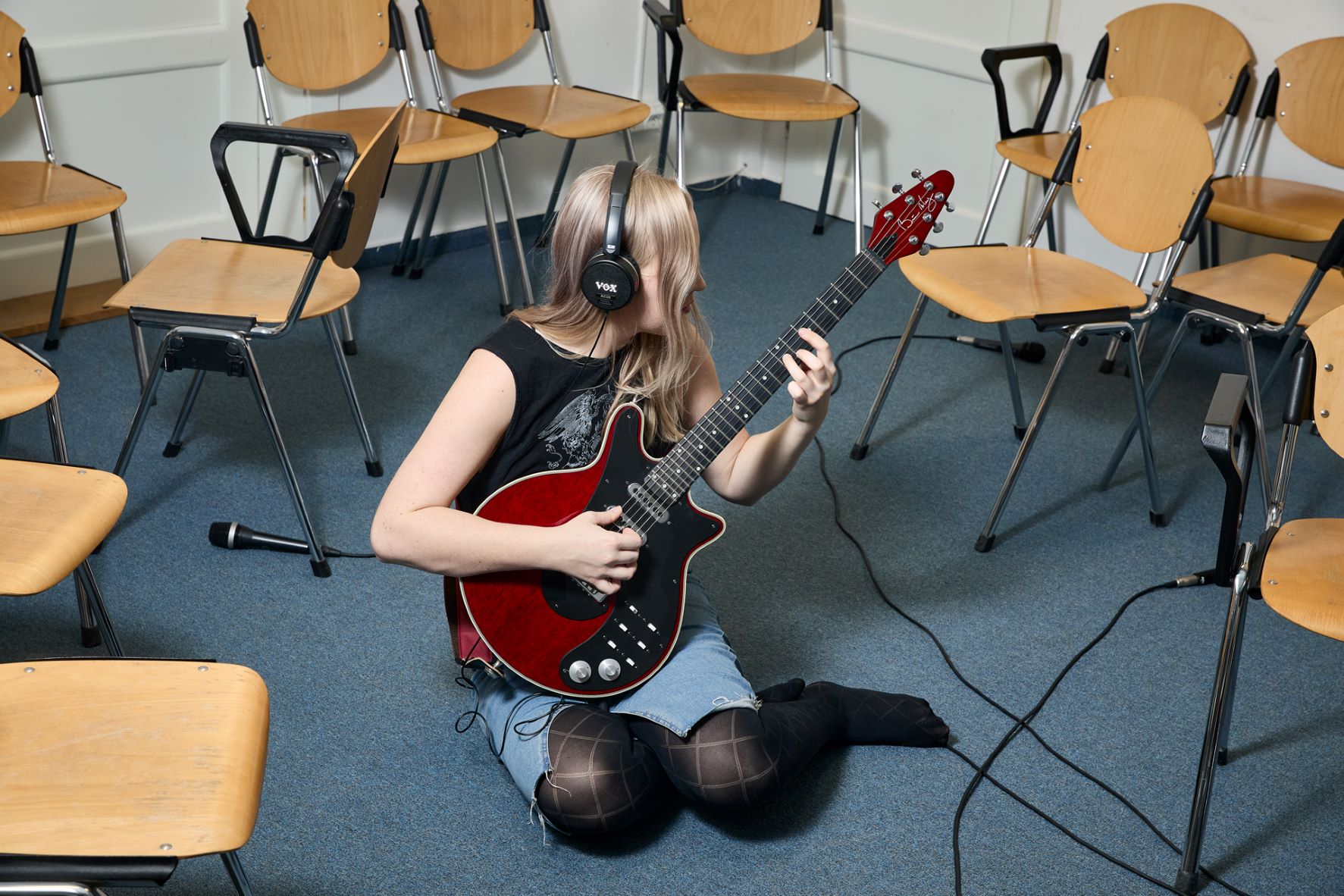 "I enjoyed contact with the clients, but I wasn't always happy with the way social care was organised. It seemed to me that all the caregivers were quite overloaded with work," says Karolína, who also tried her hand as a play therapist in child psychiatry during her internship at school and is now involved in care services for the elderly, mostly in the field, visiting them at home. "Hygiene, lunch deliveries, sometimes personal assistance, whatever the clients need, often in the nursing home as well. The main centre is Charity Neratovice, I am quite often in Klecany, near Prague. I used to be involved twice a week, now it's sometimes a week a month, sometimes just two days... It keeps me 'grounded' and in contact with people outside of the student bubble."
Over the last year, Karolína has also been a volunteer at the Amelie Centre, which offers psychosocial support for cancer patients and their loved ones. Volunteers regularly visit patients in medical facilities: Karolína helps at the inpatient ward of the Bulovka University Hospital. "I received the classical training, which I was very grateful for, and I thought it would be the right thing for me. I come regularly on Fridays, when I go round all the rooms to see if anyone needs anything." Sometimes she stays an hour, and sometimes she stays for just a few minutes, depending on whether clients want help and are in the mood to talk. Sometimes they are not, given their predicament.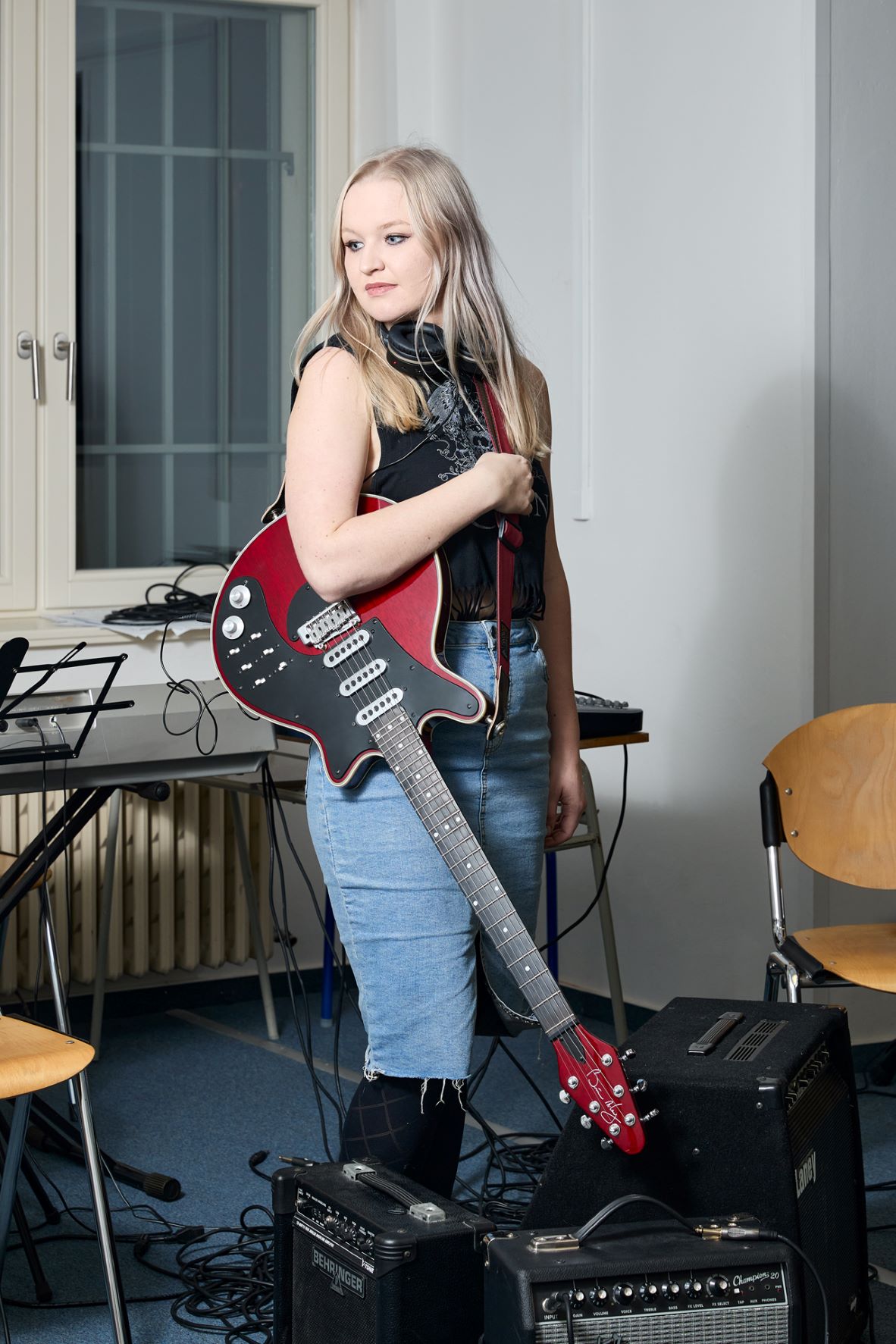 "It can be difficult for volunteers to cope with rejection but it's understandable," Karolína explains. "When patients do open up, we often have normal nice conversations about ordinary things. Maybe we talk about books or films. After such visits, I always reassess priorities in my life, and I realise that some of my problems and woes are actually pretty trivial and unimportant. That maybe there is no need to get so worked up about school and so on."
There are also volunteers who come to cheer up patients by playing guitar. Music is also a hobby of Karolína's but there's no way she is going to drag a piano along. Solo performances are not her idea of a good time, either. "I've been playing the piano for 15 years now, and to this day I still get nervous at our school's concerts. Maybe it's also because I'm much older than most of my students, so I feel like I should give my best performance. So a solo career probably wouldn't be the right fit for me," she says, shaking her head.
Better in a band
That's why she prefers to in a band with friends with drums, violin and bass also present. "As soon as I'm on stage with someone else, I feel much more relaxed, and I think we all enjoy it more as well. We meet in our former school. The repertoire? Mainly Czech and English covers of pop and rock songs.
"We haven't played anywhere publicly yet, but maybe it'll happen. We're all studying and school is a priority for us now. However, I'm curious to see if it goes anywhere in time. It has always been a secret childhood dream of mine to make it in music one day," the Queen fan reveals. She recently travelled all the way to see the legendary band.
Studying psychology takes precedence these days, even if it is a bit of a mystery to those closest to her. No one in the family has ever worked in this or any similar field. "Some of my relatives still think I'm going to prescribe drugs for them as a psychiatrist. And sometimes I feel they guard what they say in front of me for fear that I will somehow analyse them," she laughs.
Karolína Mikysková
Karolína Mikysková comes from the village of Netřeba near Neratovice in Central Bohemia. Student of the fourth year of psychology at the Faculty of Arts of Charles University. She is involved in charity for the elderly and as a volunteer at the Amelie Centre for cancer patients. She plays the piano and guitar in her free time.