"It's not so much about gaining knowledge. For me it's mainly about participants outperforming themselves. It's an experiential course in which students are pushed beyond their comfort zones," says Jan Veselý. He's guiding a cohort of creative students – his sixth round already – and "toughening them up."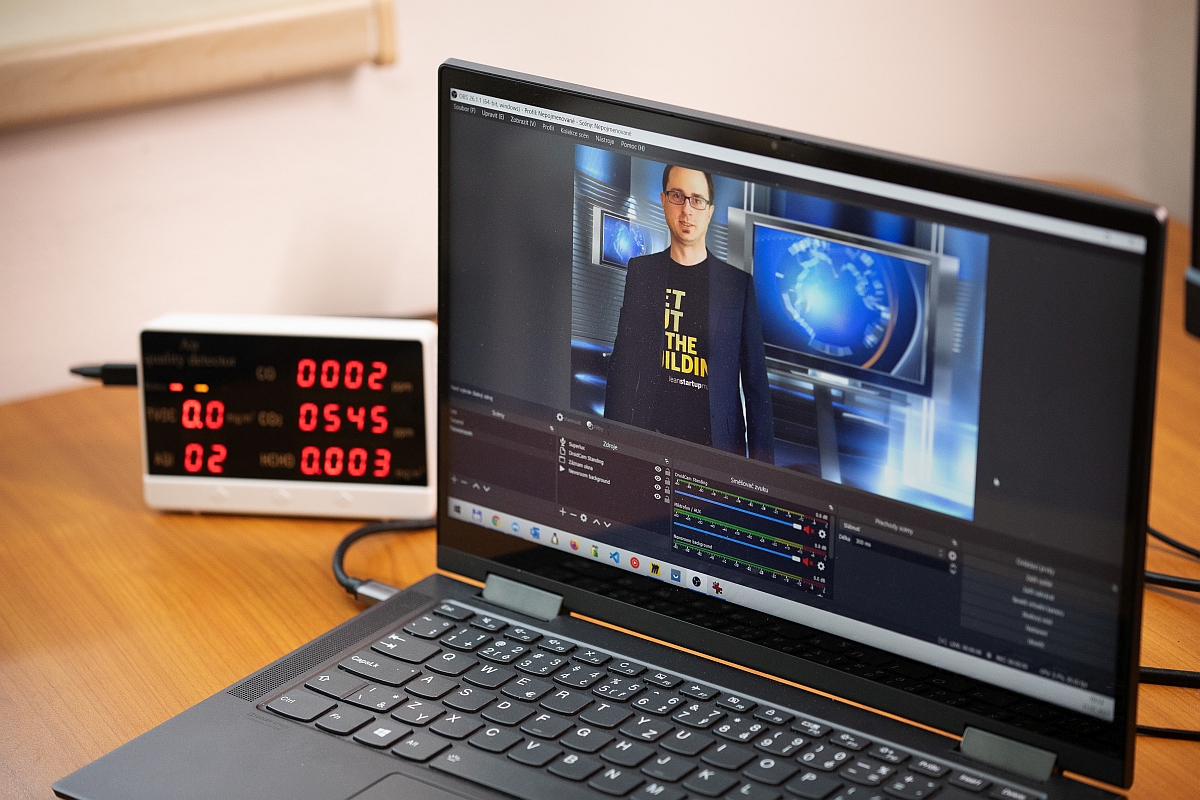 It's late at night on a Tuesday in May. Jan Veselý welcomes dozens of visitors to his Zoom online space. Ten, twenty, thirty, forty… The participants who come to present their projects to the team are diverse: students from various Charles University faculties, other schools and guests too. Everyone is interested in how ideas have developed in the sixth cycle of the Innovation Laboratory, which is in its third year of operation out of Kampus Hybernská. Now, unfortunately, it's only happening remotely over the Internet.
A group of young lawyers starts off. They've come up with an idea to create a useful "website with a stripe" to advise people who get a letter from a Czech government entity [which are always delivered in an envelope with a stripe]. They are followed by Medici PRO Očkování (Medics FOR Vaccination), a joint initiative of students from medical faculties and the CU Faculty of Social Sciences which sheds light on the prevailing myths around vaccination – and not only coronavirus. Just like the others, the students from the Kebule (Noggin) project for people suffering from Alzheimer's and the educational SenEDU project eventually present their visions and plans, their implementation and answer incoming questions. "What's the innovation here?" "How will it work?" and "Is it sustainable?"
When a fail is OK too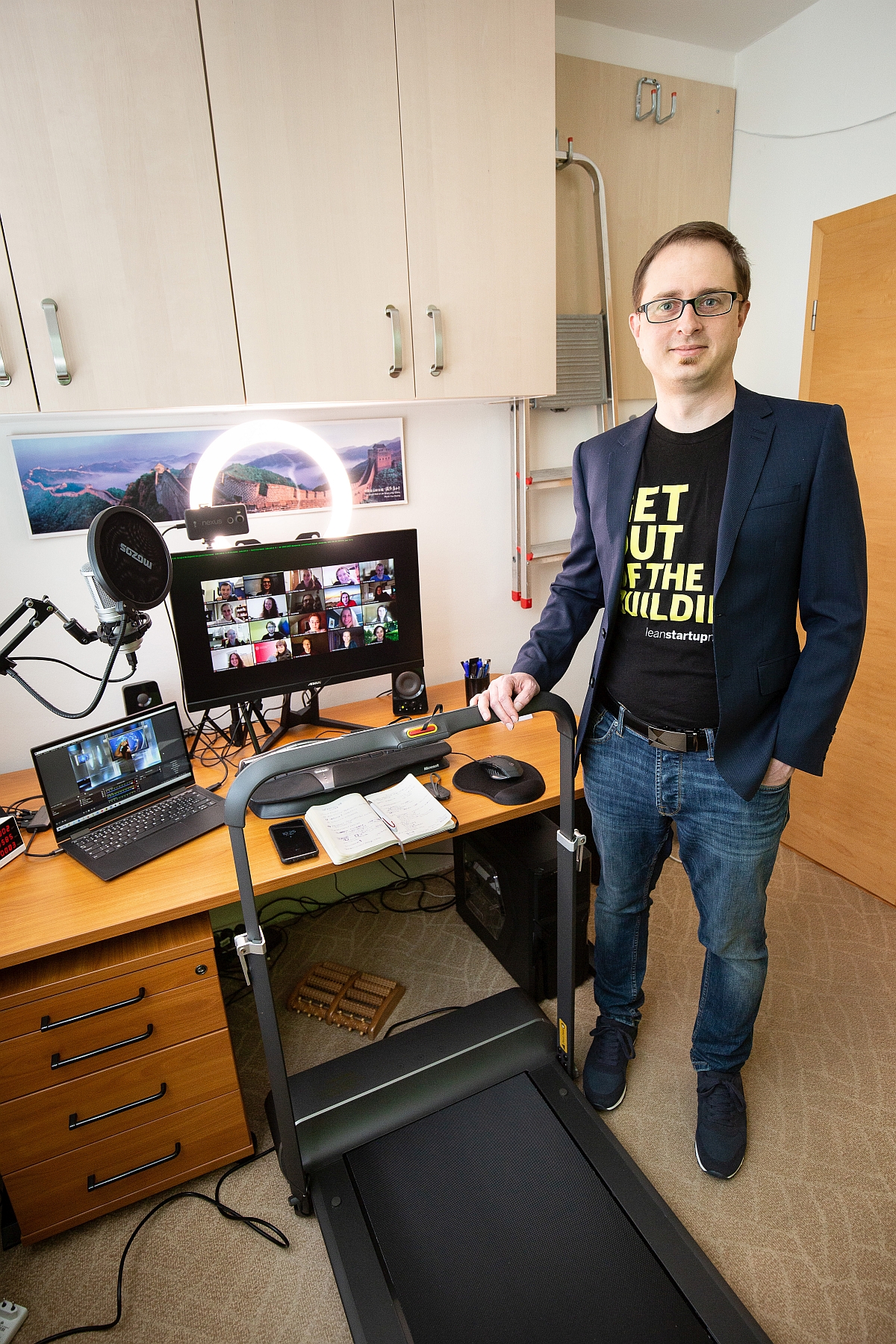 There's a big difference in the quality of the projects presented; today, the law and medical students stand out. How will Veselý, as the lecturer, evaluate them? "I don't evaluate the projects. I'm interested in the people behind them. They'll go through a series of very unpleasant experiences which will certainly include things like negative feedback from users on their prototypes or having someone with experience rip their ideas to shreds. At our meetings, we're there for them. We discuss things together and are constantly prodding them to their next steps… They get used to the fact that a fail, a setback, is a common part of the job. Gradually they gain a healthy amount of self-confidence and they're not brought down just like that," explains Veselý with enthusiasm. He has experience supporting "social innovators" in places like the Vodafone Czech Republic Foundation Laboratory and the Social Impact Award.
The creation of the "Lab" at Hybernská was mainly supported by the Faculty of Arts in the beginning, but since January the programme has come under Charles University's Centre for Knowledge and Technology Transfer (CPPT). And where did Veselý get the inspiration for it? His role models were originally Ash Maurya and Eric Ries and their famous books Running Lean and The Lean Startup. And in a university environment, he became interested in the Stanford2025.com project, which discussed what a modern campus could and should look like.
How the Innovation Lab was born
The Innovation Lab tied into a previous collaboration Veselý led, a project called Smarter University at IBM. He was sitting in Hlína café with Jan Bičovský, the former vice-dean of the Faculty of Arts, when the question came up: "What if we tried to attract your philosophers, sociologists and lawyers into our programme instead of technicians?" And confidence grew with their first successes, as did a desire to think up bigger things. And the idea of a purely practical class focused on innovation was born.
A headquarters for it was found at Kampus Hybernská. "I'll say it openly. Charles University is a proud, centuries-old institution, but one where people are afraid to enter without a suit and tie and approach someone in fear that they'll get their title wrong. And aside from that you have Kampus Hybernská over here: normal, informal, pleasant… it's actually pretty 'weird' and full of somewhat 'strange' people. So we thought I'd fit in perfectly," Veselý says, laughing.
In 2018, the Innovation Lab, was born. It's a kind of pre-incubator programme where students try to practically transform their ideas into reality; theory isn't pounded into their heads. The first course had around 12 candidates. In the current sixth round there are around 50.
The transition to online teaching was also a challenge for Veselý, despite working for more than 20 years primarily in the digital world of e-commerce. But he's had help from Ondřej Mrkus for the last two semesters in leading the seminars. Together they come up with workshop scenarios, facilitate groups and use breakout rooms in Zoom… Veselý gradually transformed his home office into an amateur TV studio: there you'll find a green screen, microphones, lights and even a treadmill!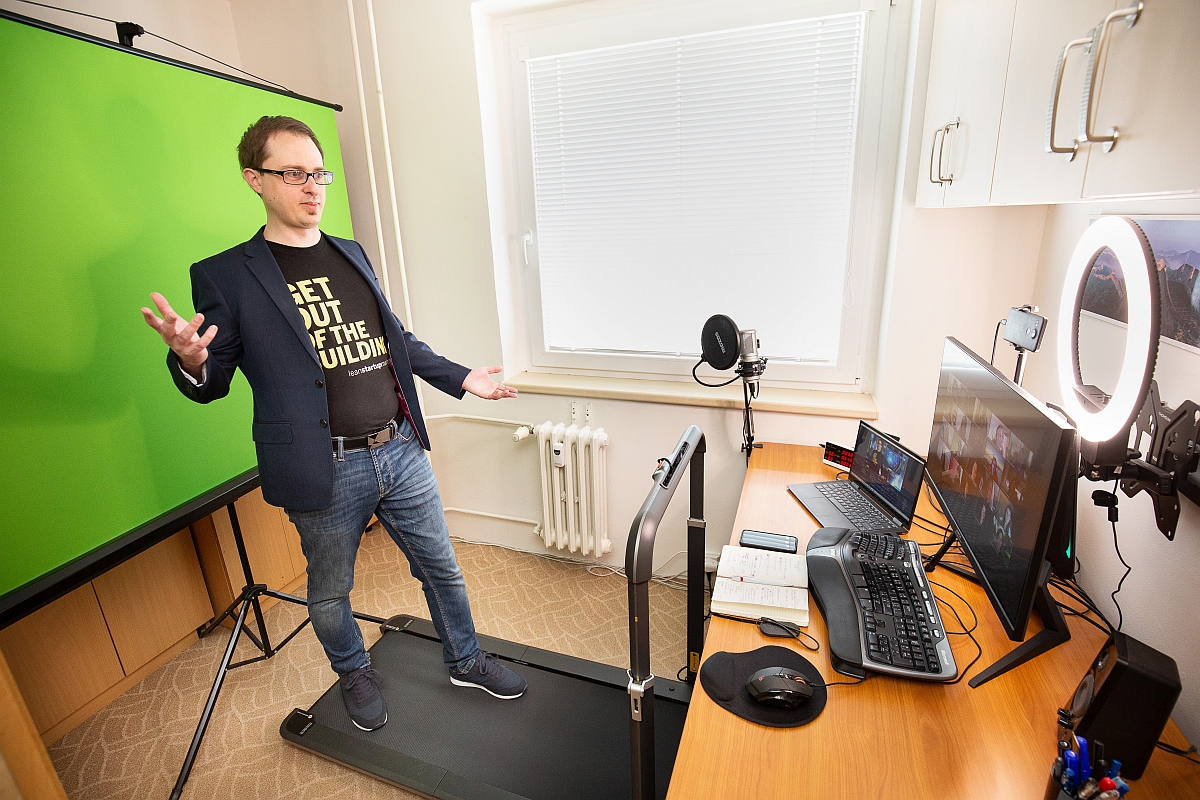 The miracle of interdisciplinarity
The Innovation Lab has already produced successful prototypes. Veselý recalls the fourth cycle, where in the Nakopni Prahu (Get Prague Going) competition, projects finished in second and third place (IT education for secondary schoolers, and a book e-reader for seniors). The teams included students from the law, social sciences and mathematics and physics faculties. "I really had a second Nagano then (the first was when the Czechs won the gold in ice hockey). I screamed and jumped for joy," the lecturer fondly recalls to this day, when he highlights interdisciplinary activities: "Interdisciplinarity is key! Different students learn to communicate outside their bubbles. They have to translate the language of their 'tribes.'"
And what's next? The seven-member Innovation Lab team plans to launch courses in English based on student interests. Veselý himself of course has a longer-term intention: "I'm interested in cooperation in the academic environment, but primarily I have a vision of building a high-quality practical education at the university level. To use the results of research and ideas and then to capitalise on those directly in practice."
Jan Veselý
Jan Veselý has led the Innovation Laboratory at Kampus Hybernská since 2018 is a learning designer at Slevomat. He graduated in international relations from Metropolitan University in 2012, and has long been involved in social innovation. He worked at the Vodafone Czech Republic Foundation Laboratory, as well as for IBM Smarter University (2015 to 2018) and founded the EduFórum platform. His interest is in building an ecosystem of lifelong learning.