Russia's war on Ukraine has been ongoing for 100 days. There are no signs of the conflict abating – just the opposite. Support for Ukraine and Ukrainians is enormous. Charles University is among those helping, aiding more than 150 Ukrainian students and academics, setting up Czech language courses, housing hundreds of refugees in dormitories, and drawing on med students volunteering at train stations and centres... It stepped in to help immediately after Vladimir Putin launched the invasion on 24 February this year. "I believe that by working together we are able to help effectively," Charles University Rector Milena Kraličková wrote to the academic community in late May. Activity and support is in no way subsiding.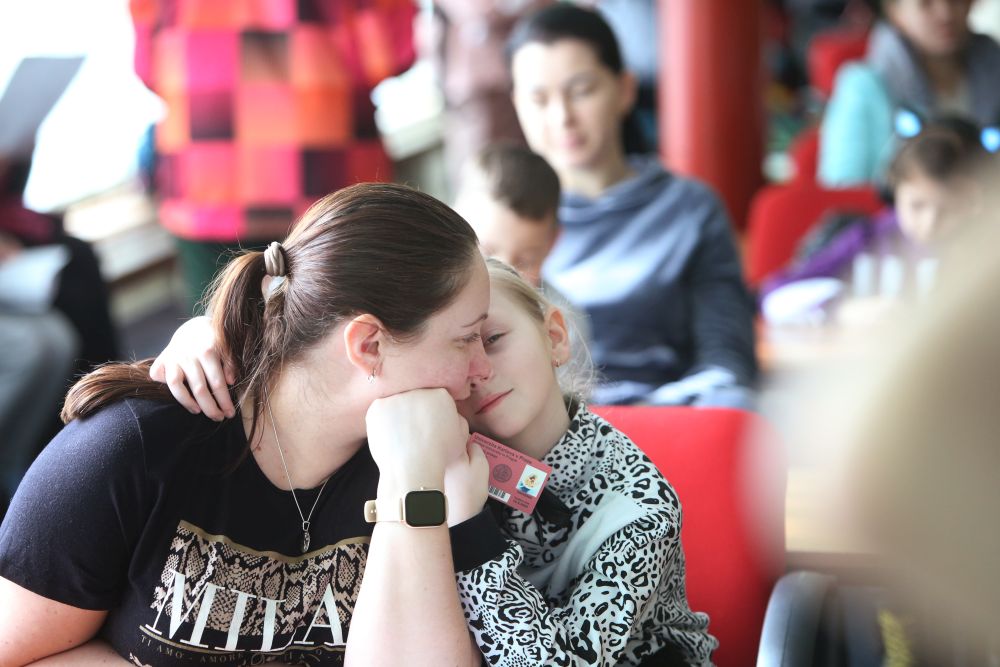 Support for academics and students in need
In many places in Ukraine, life has come to a standstill and nothing is as it used to be. In many places, life is "unrecognisable". People are fleeing from the Russian army, their homes destroyed and infrastructure damaged beyond recognition. Charles University did not wait in pledging support for both academics and students who could not continue working or studying at their home institutions and had to leave Ukraine. So far, the school is supporting nine academics, with support for nearly three dozen more professionals now under negotiation. As of the date of publication, 143 free movers, Ukrainians unable to continue their higher education in their home country because of the war, have also received assistance. They have been accepted at faculties, learning either in English or Czech. Charles University' Institute for Language and Preparatory Studies (ILPS CU / ÚJOP in Czech) has organised special Czech language courses. Ukrainian students have also received an exceptional scholarship and if they succeed in the admission procedure, will become full-time students at Charles University in the new academic year.
"At the moment, the busiest activity is teaching Ukrainian university students accepted for now as free mover mode at individual faculties. We are currently teaching 100 students and will be opening groups for another 60, and we plan to do it in smaller numbers. We will run a university preparatory programme for high school graduates," says Dana Hůlková Nývltová, director of ILPS.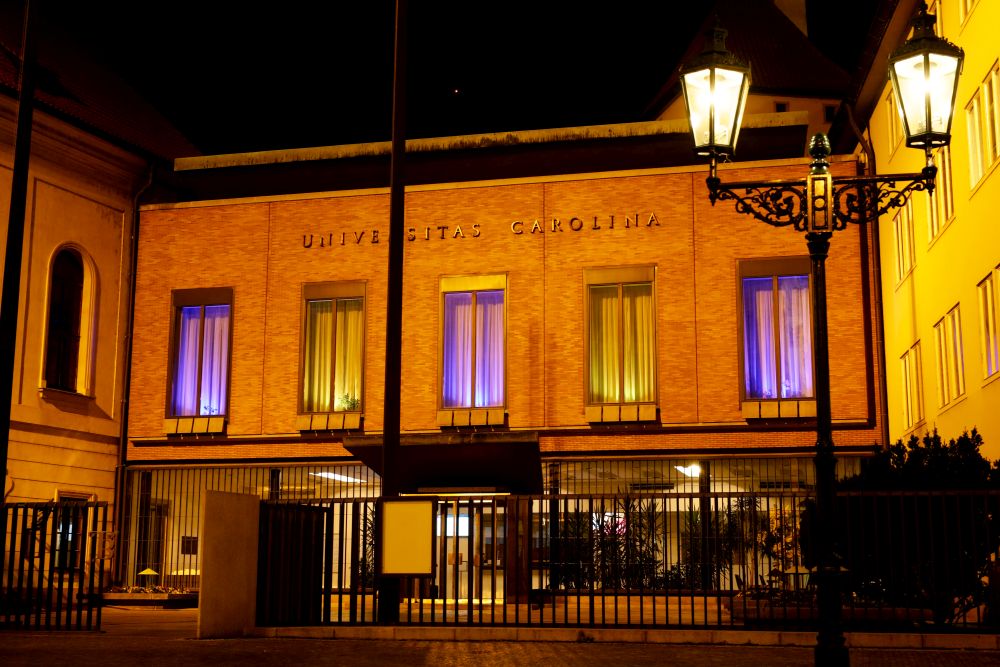 Soon after the invasion began, CU's historic Carolinum was lit up in Ukrainian flag colours. However, the gestures of solidarity did not end there.
The rector of the Charles University also issued a special measure, by which foreigners who have received temporary protection in the Czech Republic in connection with the armed conflict in Ukraine do not have to pay an admission fee.
Number of academics assisted: 9 (as of 11 May 2022), with another 28 under discussion.
Number of free movers supported: 143 (123 in April 2022).
Even before the outbreak of the war, CU was working closely with universities in Ukraine. Three of these (Taras Shevchenko National University of Kyiv, Ivan Franko National University of Lviv, Uzhorod National University) were approached with an interest in deeper cooperation in education, science and research as well as sharing good practices. The project is part of the emerging Eastern Partnership University Cluster initiative, which aims to strengthen cooperation between the European Union and the Eastern Partnership countries in the field of education and research. New projects, as well as projects already underway at CU faculties, are already working with Ukrainian universities and can now receive up to 100,000 CZK in support from the CU's budget thanks to a new measure by the rector.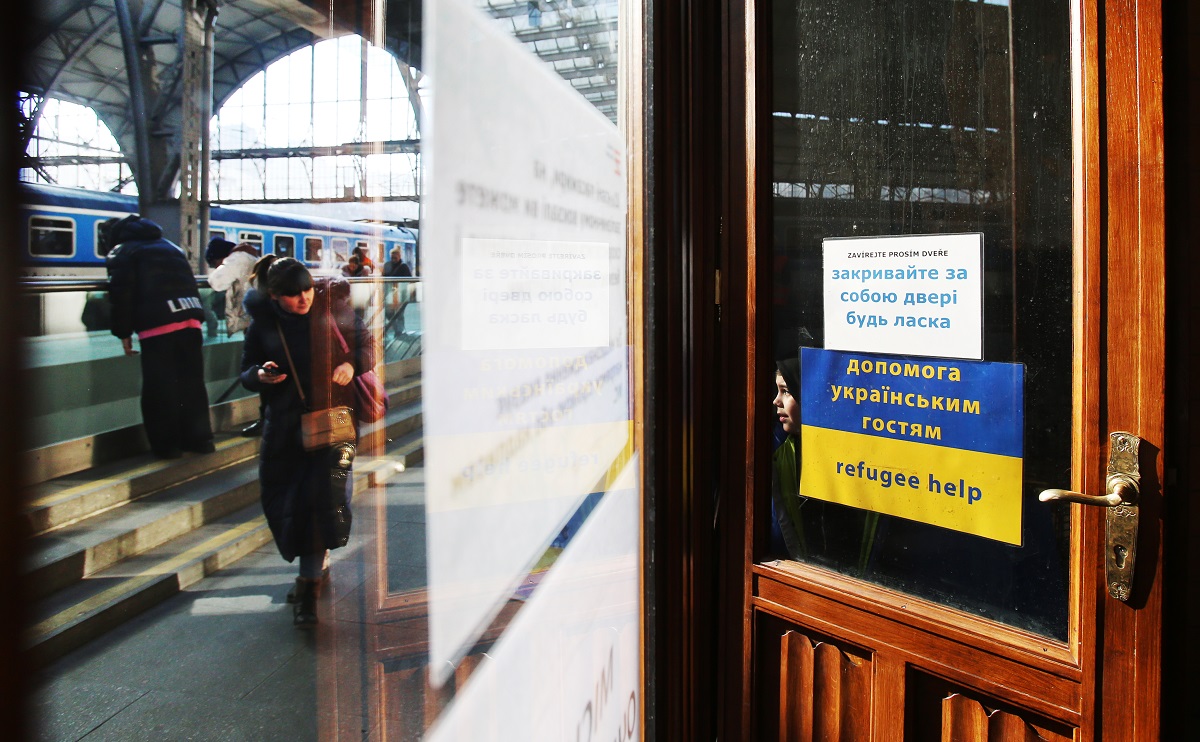 Scholarships and assistance for students
Immediately after the outbreak of the war, the university set up a special hotline for all of its students, prospective students and academics who need advice or psychological support in connection with the events in Ukraine. As Marie Vymazalová, a member of the Rector's Board for Social Affairs and Sustainable Development, points out, students who are in difficult financial situations due to the war can also apply for an extraordinary scholarship. So far, 85 people have applied for the scholarship and 27 of them have received it.
"The Carolina Centre has set up a support group for current Ukrainian students at CU who are affected by the events and need to talk about their situation and that of their families in a safe environment. It is also gradually processing applications for scholarships in situations of acute hardship," Vymazalová notes.
Scholarships in cases of acute hardship:
In all, 85 applications have been received, 27 have been approved, 3 have been withdrawn by applicants, 6 have been rejected and the remaining 49 are in the process of being approved.
Recognition of higher education qualifications
Interest in the recognition of foreign higher education obtained in Ukraine has increased tremendously in recent months. While in the whole year 2020, 309 applicants contacted the university for this purpose, by mid-May this year alone, 566 people have already taken advantage of this opportunity. The overwhelming majority of applications are in medical professions (but physiotherapy, nursing, psychology and teaching are also on the rise).
"At the end of March, with a great desire to help them find employment, I read several CVs from Ukrainian female doctors. But I encountered a language barrier and problems with the recognition of medical education. But then one CV came along where it suddenly started to make sense: a young but already experienced associate professor of pathology, Vira Tovazhyanska from Kharkiv, with perfect English and teaching experience with foreign students... The usually slow process of hiring new employees was managed in a record two working days with excellent support from the Dean's Office at the Second Faculty of Medicine and the Rector's Office at Charles University, and the associate professor has already taught a number of seminars and lectures at our institute after her arrival on 1 April. The connection is great and moreover mutual. It's good that in the midst of all the horrors that are happening now, something can sometimes turn out well," Josef Zámečník, the Vice Dean of Studies at the Second Faculty of Medicine of Charles University, told Forum magazine.
Number of applications asking for recognition of foreign higher education obtained in Ukraine:
Year 2020: 309
Year 2021: 369
Year 2022: 566 (from the start of May)
Czech language courses and workshops for teachers
One of the big problems that limits people fleeing the war is the language barrier. The university responded immediately to this as well. The aforementioned ILPS CU organized Czech language courses not only for free movers, but also for all Ukrainians who need to learn the language quickly. Among their participants were dozens of children. In cooperation with the Faculty of Arts of Charles University and Kampus Hybernská, ILPS CU is now planning more courses. "We also immediately started a series of three 90-minute webinars for teachers who have begun to teach Czech to Ukrainian children, youth and adults," says the institute's director Hůlková Nývltová, adding that the centre also organises methodological seminars and workshops for teachers.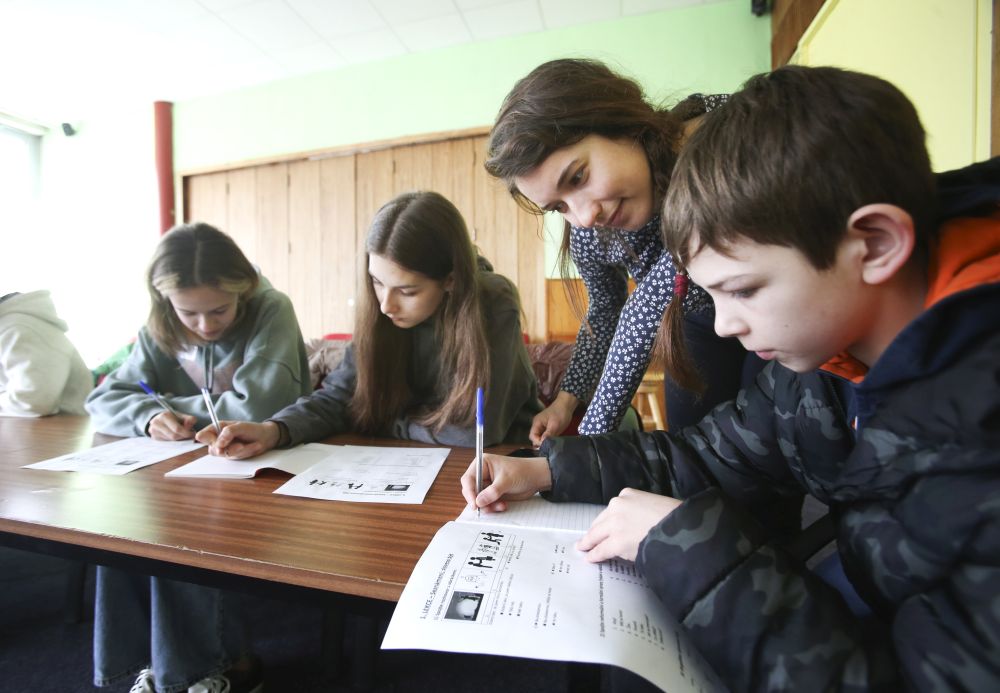 Asylum on campus
CU's University Dormitories and Canteens have also been involved in helping. In March, 400 war refugees found shelter at Prague's Na Větrníku dorm. In addition to gaining shelter, they are receiving material and psychological assistance thanks To CU, its students, the Czech Red Cross, AMIGA and other institutions.
Miluše Valdová, the director of Charles University's dormitories and canteens, praised the work of all the organisations and the student volunteers. "The psychological help at Větrník is amazing. AMIGA performs a really tremendous performance. In addition to psychologists, we now have the possibility of immediate crisis intervention, to provide art therapy for young children, group therapy, therapeutic drama activities and much more," she says.
As she points out, no one is excluded from taking part, cooperating with the Prague Municipality and the Prague 6 district, they provide comprehensive support and assistance to people in need. "We often organize informative lectures and discussions of all kinds, for example about the differences in education in the Czech Republic and Ukraine, or about health care, the labour market or job security. We help with enrolment at schools of all levels. We provide material assistance, with which the Czech Red Cross and a stable team of volunteers help us. In addition, students from the Švehlova dormitory organised a collection of blankets, pillows, bed linen and towels," Valdová adds.
An online translator, concerts, online courses
Charles University's Central Library was also quick to help, creating a website for teachers and students, overseeing technical facilities for sharing online courses and videos for Ukrainians.
A number of other projects aimed at helping and supporting refugees from Ukraine have also been set up at individual faculties of Charles University. They have involved academics and non-academic staff as well as students themselves. For example, experts and linguists at the Faculty of Mathematics and Physics of Charles University quickly developed the Charles Translator for Ukraine, an online Czech-Ukrainian translator, which is now available as a mobile app.
And because CU thinks not only of the refugees but also of those who help, as a thank you to all the volunteers, in mid-May the university organised a concert courtyard of the historic Carolinum, where Rector Milena Králíčková, personally greeted and thanked volunteers.
Specialised website and gritty volunteers
All of the information about the assistance offered by Charles University is published and continuously updated in one place, which is available in Czech, Ukrainian and English. Thanks to this website, people who had to leave Ukraine can better and faster find their way around the university and, consequently, the Czech Republic. Those who want to help will also find important information there.
As Anna Krejčová, a third-year student at the 3rd Faculty of Medicine at Charles University, who has been coordinating the work of the med students at Prague's Main Station since the beginning, says: "After almost three months of operation and two thousand patients treated, our time and strength have been taxed, but new colleagues are still joining and the dispensary is running. The will to keep it going is there. Glory to Ukraine!"