"Any discussion about a good film inevitably ends up being a discussion about life," says Karel Och, the artistic director of the Karlovy Vary International Film Festival. A graduate of film studies at Charles University, Och says he himself hardly goes to the films during the festival. He simply doesn't have the time because of his workload.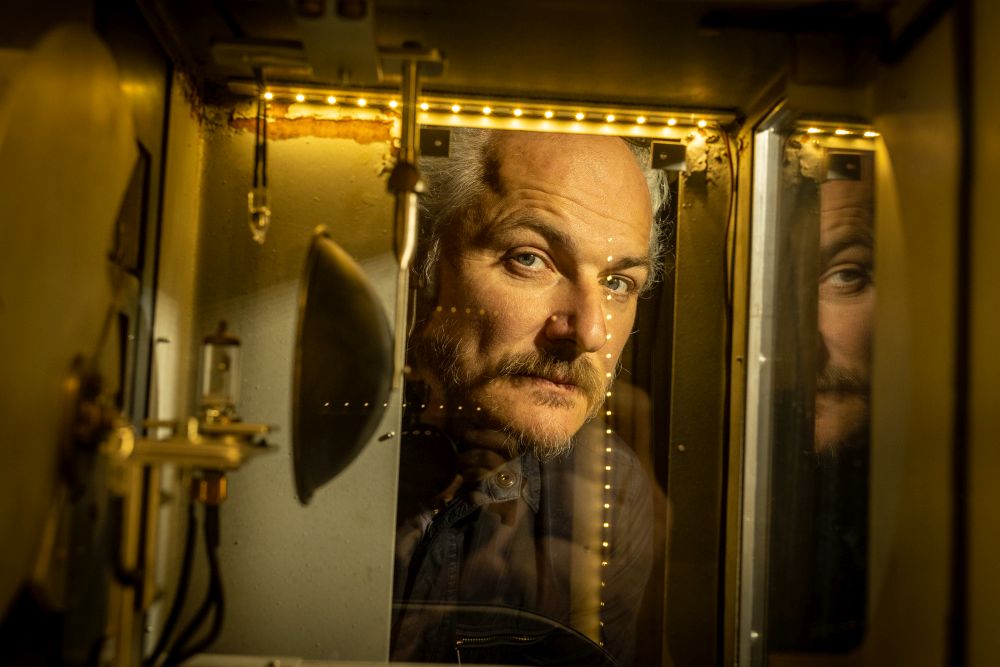 For film fans, it is the event of the year and the start of the summer: the Karlovy Vary International Film Festival (KVIFF), well underway with visitors this year including the actors Russell Crowe (L. A. Confidential, Master and Commander: The Far Side of the World, Gladiator) and Robin Wright (The Pledge, House of Cards).
However, anyone who imagines that the job of a festival artistic director consists of watching films and touring festivals around the world all year beforehand, only to then travel to a spa town simply to have drinks with film stars and lounge in cinemas, is mistaken. "It's a combination of cinephilia and humility, combined with a dedication to 'roll up your sleeves' and get down to brass tacks," Och explains.
What turned you on to film studies? Did you have one film that 'opened your eyes'?
For me, there wasn't any one moment or epiphany through a single film. What happened was that I got to meet cinema operators in Světlá nad Sázavou, where I grew up. They were a retired couple who still ran the cinema there in the mid-1980s. I used to help them change broken bulbs, check tickets and so on. From time to time, I would look at the rental movie register where they reserved films for screening. Also important was meeting Karel Čáslavský, a film historian who has since passed away: that was also crucial for me. I was very impressed by him, I liked the way he managed to popularise the field. I met him once and asked him what I had to do to become a populariser. He told me that he didn't know because he was self-taught, but he advised me that there was a film studies department at the Faculty of Arts, where I headed for the entrance exam in 1992.
The first time, you didn't pass...
I was a film buff, but more of an amateur at that point. I didn't have enough to get into the Faculty of Arts. During the exam, they played one of Juraj Herz's films for which we had to write a review. That's when I realised that my enthusiasm outweighed my expertise, and I didn't even make it to the oral exams. Instead, I began studying law, where I stayed for four years, although I didn't quite know why (laughs).So I spent a lot of time at the Ponrepo Film Club [a well-known art cinema - editor's note], where I caught up on things crucial for the CU entrance exams over the course of four years.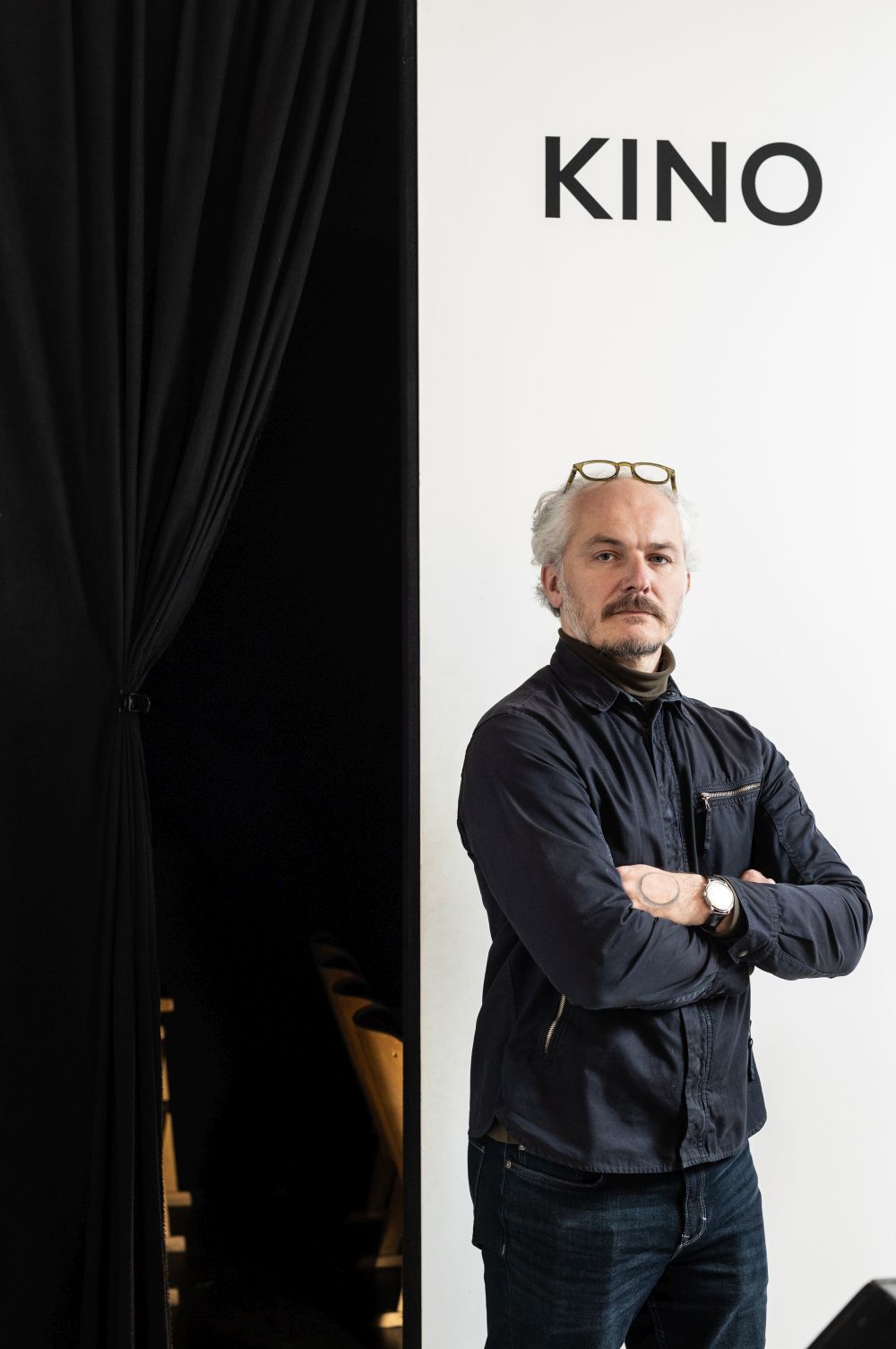 What drew you to the Karlovy Vary festival?
In 2001, I went to Paris on Erasmus together with my colleagues from the department. During my stay, I was offered the job of coordinating the transport of film prints for the festival. But I would have had to come back early from my internship, which I couldn't do, so I had to decline the offer. Later on, I received another: this time for the secretary of the jury, which I was able to accept. As a result, I immediately had very intense encounters with many of the big names in world cinema, such as the Polish director Krzysztof Zanussi or the now persecuted Iranian filmmaker Jafar Panahi. It was such a leap into the 'deep end of the pool'! I must have done well, because after the festival, Eva Zaoralová offered me the opportunity to join the KVIFF programme department in January 2002.
How important was Dr Zaoralová, who died last year, in your future career?
She played a key role! I had a lot to learn, but the team was quite tight-knit and was led with authority. It was an invaluable experience. She garnered natural respect as a 'regular' team member, but was also someone to look up to. For me, it helped that I advanced through numerous job positions. I've been in charge of the video library, tried out office work and so on. Gradually, there were more and more opportunities to watch films - and to critique them. Later, I was in charge of documentaries, and soon there was a space for classic films and retrospectives, which always interested me.
Would a candidate today have the chance to go through that kind of schooling or mentoring with you?
We stick to this strategy but things still have to fit. It happened that we have hired a colleague who was already experienced as a dramaturgist, who had worked for other festivals before and worked at a high standard. But while we appreciated his skills, it was clear that he was not in tune with the team and our ways of working. We are like a family; a personal association of people who spend time together not only at work but also outside of it, sometimes even on holidays. It fits the nature of our work, which for many is seasonal and for some of us is year-round. It grows to such proportions before the festival that you are literally at work for seven days a week. And it would be complicated to work with someone who [doesn't share the same commitment].
You took up the post of artistic director in 2011, until then it had been Eva Zaoralová's: what new challenges did you face?
It was a big responsibility. The room we are sitting in now used to be her office. She had a desk put in here for me. Essentially, we spent eight years here from morning to night discussing films, politics and our personal lives... The transition to a senior position was easier for me because I could consult her on some of my decisions. At the same time, it was a bit more challenging. At the beginning, she was a very strong personality and although she decided to leave the position of artistic director herself, letting go of the reins was not easy for her. Gradually, however, we settled in.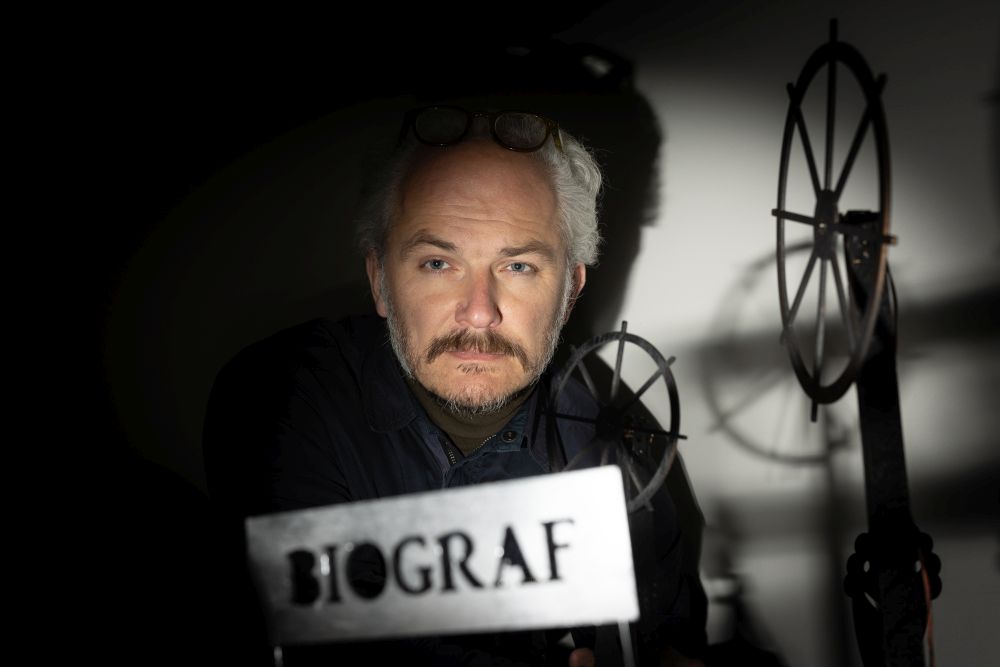 Our series of portraits of Karel Och was created at the National Film Museum in Prague.
As artistic director, you are part of the collective and contribute your opinion to the debate - but at some stage you have to make a decision and have to be able to explain or justify each film that ends up in the programme. And there can be unpleasantness of having to be able to justify why a film can't be there... When you have to say that to filmmakers who have since become your friends, it's not entirely pleasant.
You refer to your work as "curating". What do you mean by that?
This term is mentioned quite often nowadays in connection with film festivals [as there is more and more content]. It can be tempting to become a filmmaker. Relatively inexpensive digital technology allows many to come close to such a dream; in the last 10 or 15 years, the number of films we see each year has at least doubled. Moreover, the pandemic has added countless new ways to watch movies, especially at home. The standard Karlovy Vary festival-goer with an interest in cinema doesn't have the time or resources to wade through it all. We are here to help the viewer find their way based on experience and knowledge, so that they don't waste their time on anything they don't need to see.
How do you then balance resenting a film that is of high artistic quality while filling Hotel Thermal's Great Hall, which seats some 1,200?
Yes, that is absolutely a cardinal question. We are convinced that a film festival is like a "gallery", where there should be space for the courage of filmmakers, authors who are not afraid to experiment and look for new ways of artistic expression, even at the cost of not being equally communicable to all audiences. But we don't want to build a barrier between the audience and the filmmakers by screening films that are not easy to communicate with...
At the same time, we want to provoke in some way. But that's not always free. Going back to when I took over from Eva Zaoralová, one of the perhaps less noticeable changes I introduced was that we moved films that audiences were used to seeing in a hall for fifty to a hundred people to a hall for three to four hundred people, because that's where I think they belong. I guess I have slightly more alternative tastes.
Last year you introduced the Proxima competition, at the same time another long-running competition, East of the West, came to an end. Should Proxima offer more alternative, challenging films?
The main reason was to end the period of territorial and political definition of the East of the West section, which was created in the 1990s with the idea of supporting films from a region that was undergoing a fundamental transformation. After several years of reflection - and looking at other major festivals, where the number of films from Central and Eastern Europe or the former Soviet Union is already quite high - we came to the conclusion that the task was accomplished. At the same time, we heard the call of filmmakers to finally take them out of the "ghetto" and let them compete with filmmakers from all over the world. And so the definition of the second competition was rewritten, always keeping in mind young filmmakers, filmmakers who are not afraid and want to experiment more than the established ones. At the same time, we wanted to create a space for more mature directors who decide at some point in their career to take a step elsewhere, to radically switch: to a different genre, for example. All this was reflected in Proxima.
Over the years you have been working for the Karlovy Vary International Film Festival, you have met many important filmmakers, writers, directors and actors. Which meetings do you remember fondly?
For example, Jim Jarmusch, whom I got to know more personally at the Reykjavik festival. He is a great guy who - like us - loves film. He wanted to stay with the rest of us in a nondescript hotel, not in any of the luxurious places the organisers sent him to. When I meet a filmmaker, I usually ask him about his favourite films and authors. I also wonder, if he were in my position, who he'd want to do a retrospective on. This immediately sets up a communication that is full of passion and exchange of experiences. That's what happened to me with Jim, and it was truly memorable...
What about in Karlovy Vary?
I'll mention the freshest of those Karlovy Vary encounters, and that was last year's guest, Benicio del Toro, whom I've always liked for his charisma and acting bravura. Last year, he surprised us all with his knowledge of world cinema, including Czechoslovak cinema, which he demonstrated during the first evening, when we discussed not only Miloš Forman's films or Closely Watched Trains, but also The Higher Principle or Far Away, which he knew well! He came to us with a three-page list of films he wanted to take back from the Czech Republic on Blu-ray discs. Equally enjoyable was meeting actress Julianne Moore, who was incredibly friendly and humble despite her star status. These are experiences that delight.
Do you ever get a chance to run into the hall and watch a film alone during the festival?
Basically never. Sometimes my colleagues and I will schedule a later evening screening of a film we'd like to see with the audience on a day when there are fewer obligations, so that we can enjoy at least one screening together. But that's really rather rare. Even if we wanted to watch more films during the festival, and had the time to do so, we are unable to relax enough to sit back in the cinema and enjoy the film without a care in the world. One is there in constant excitement and tension that would make even a screening of a short film very long...
And what did you maybe want to see as well?
Last year I didn't miss Dušan Hanák's Pictures of the Old World (1972), because for me it is one of the absolute highlights of Czechoslovak cinema. I've never seen this film on the screen, so I first introduced master Hanak in the Great Hall and then announced in the office that I wouldn't be available for a while because I just had to see it... Luckily it's not a four-hour film (laughs). What happened after the end of this fifty-year-old documentary, which is partly composed of photographs and really isn't in quotes "for everyone", was astonishing. Mr. Hanák, the director, then tried, in his modesty, to dampen the several minutes of standing applause. It was a festival experience of the unforgettable category.
Karel Och
Karel Och graduated from the Faculty of Arts, Charles University in Prague with a degree in film studies, and also studied for four years at the Faculty of Law. During his studies, he started working for the International Film Festival in Karlovy Vary. In 2011 he became its artistic director. In addition to the summer festival, he and his team organise a more intimate autumn event in Karlovy Vary called Variations, which combines film with classical music. During the pandemic, he was also involved in the founding of KVIFF.tv, a streaming service specialising in art films. While shooting the interview, he was finalizing preparations for the 57th edition of the festival, which this year takes place between June 30 and July 8.