Tomáš Weiss from the Faculty of Social Sciences of the Charles University is the editor of a new book on the influence of small states in international security. "It may be interesting for Czech readers that the book devotes several chapters to the Czech Republic," he says.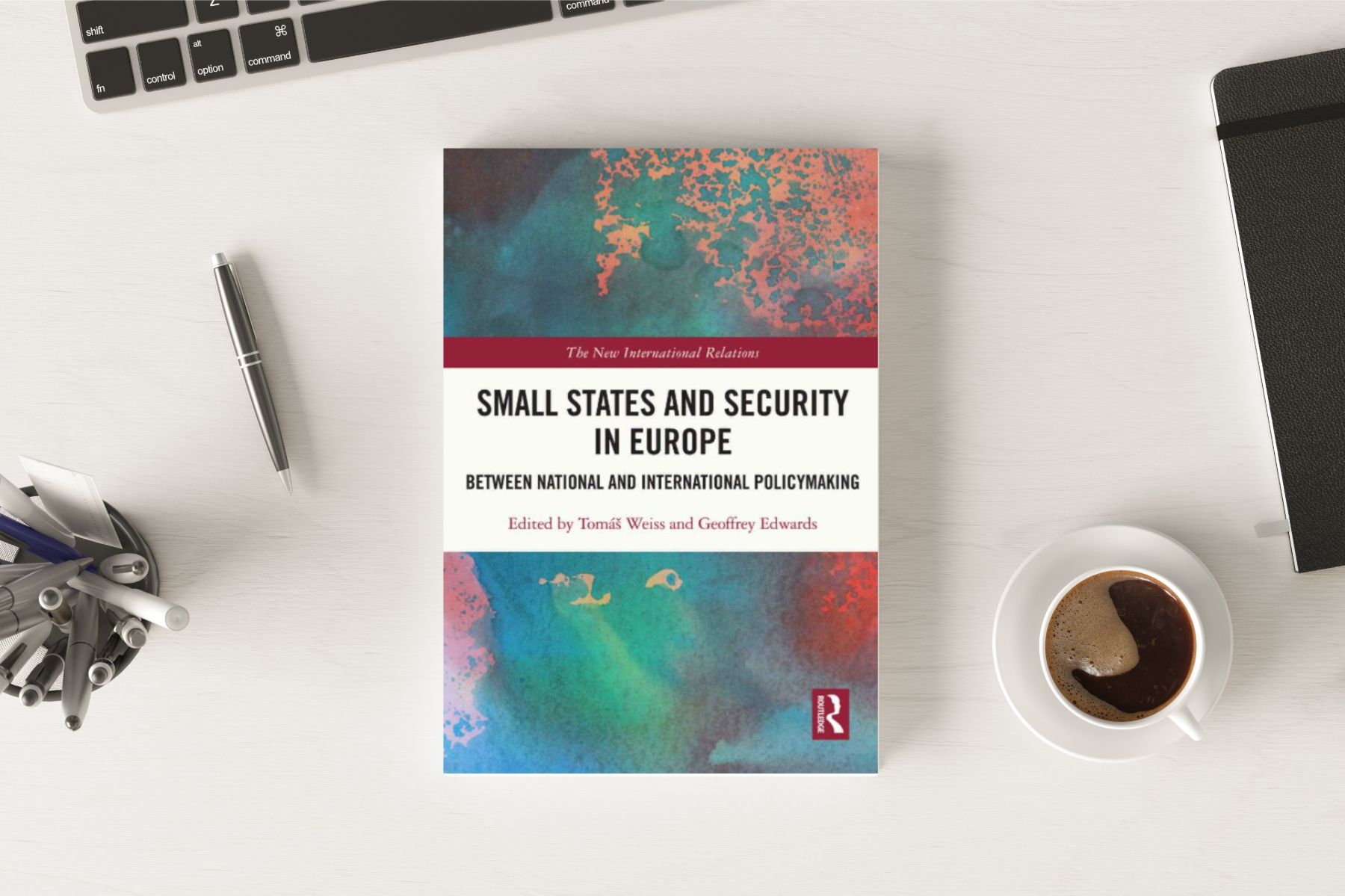 Small States and Security in Europe: Between National and International Policymaking (Routledge, 2022), edited by Tomáš Weiss from the Faculty
of Social Sciences, University of Cambridge, and his colleague Geoffrey Edwards, was published a few days ago.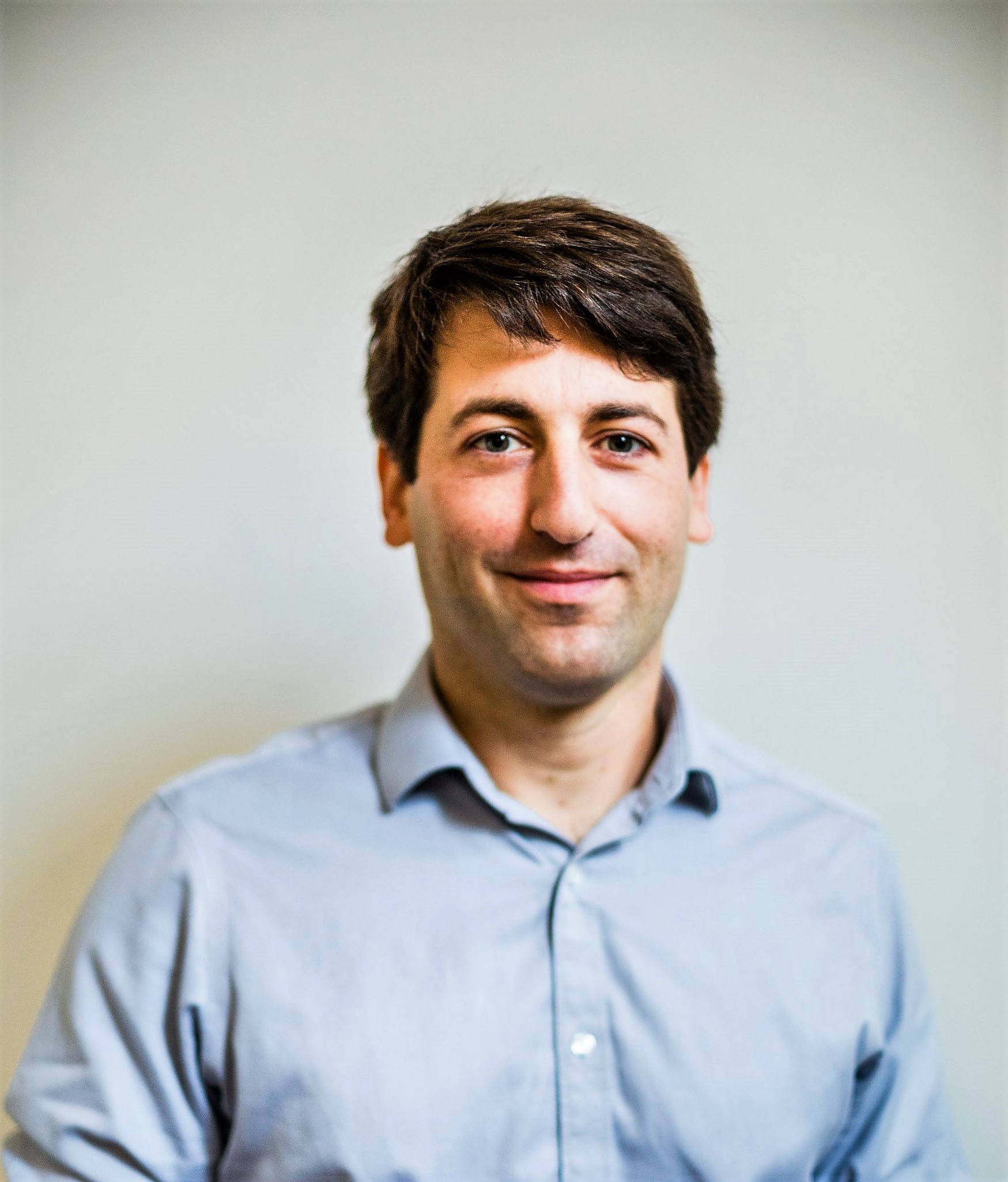 "We wrote the book for those who are interested in the position of small states in European security and, in particular, how being members of various organisations where small states have relatively less influence than larger ones, but at the same time have domestic policies that influence how their governments behave on international security issues, among other things, is reflected in their functioning and their security policies," Weiss explained to Forum magazine.
A group of experts were invited to contribute to the book. "We chose very open-mindedly. When I was at the University of Cambridge for a year, my colleague Geoffrey Edwards and I agreed to do a workshop that would look at the position of small states in European security and how domestic politics and international politics interact in organisations. We did a 'Call for papers' which resulted in about 50 people signing up. We selected about half of them and invited them to Cambridge in June 2019 for a two-day seminar where each presented the results of their research. The discussions led to the idea for the book that has now seen been published," says CU's Weiss, adding with a smile: "It's an academic book - written in academic language. For bedtime reading, I'd sooner reach for a whodunit. But in the introduction, we explained and described in detail the current debate about small states so that the book can be understood even by anyone interested in international politics."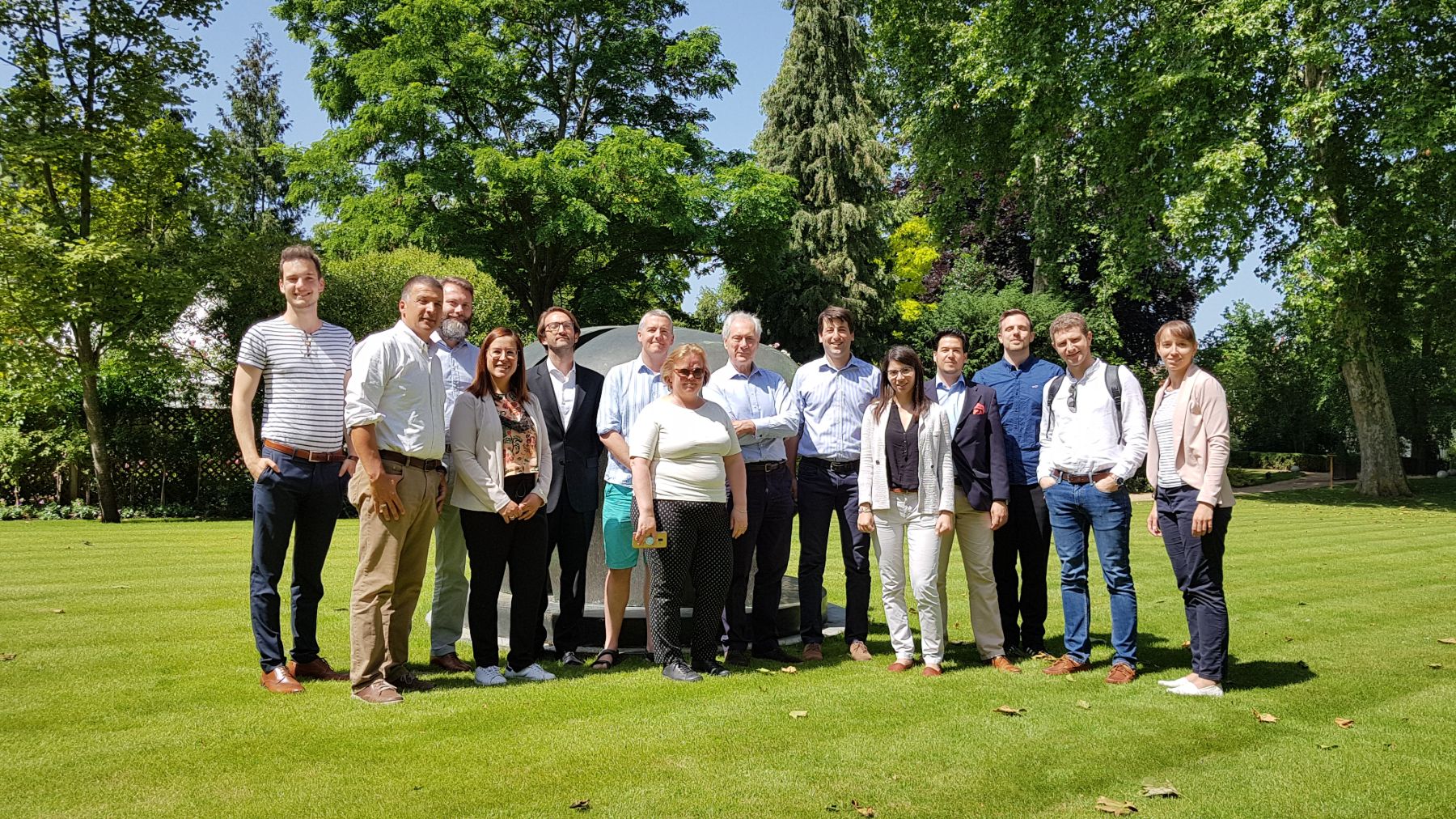 Participants at the Cambridge workshop where the idea for the book was conceived. Archive photo from 2019..
What role can small states play?
As the book's introduction notes, the first complication is immediately the concept of the "small state" and its definition. "A small state is a thing that is essentially indefinable. For us, a small state is any state that is smaller than a large one," Weiss laughs but clarifies "In principle it is a state that has limited capacities and negotiating possibilities in a given relationship between two entities." An example in the book is that of Luxembourg and the Netherlands, considered small states because they are less influential compared to their larger partners relevant organisations – primarily the European Union and the North Atlantic Treaty Organisation (NATO). Thus, they also have less influence on where the organisations are going and how they think. "We don't try to define small states in absolute terms, because in that case the Netherlands in relation to Luxembourg would be a big step up, but in relation to important partners in the alliance or in the European Union it is rather smaller, and therefore relevant to us as a small state," says the editor.
There has been a great academic debate around small states in recent years, with small state research centres being established. "It is generally understood that even small states are capable of significantly influencing affairs around them. However, there are still a number of approaches in international relations, and particularly in security studies, that small states ignore because they do not consider them important. We show in the book that this is not the case, that even though they are small and have limited capabilities, they do play a role and it is important to monitor their domestic politics, public opinion, because it affects the shape of their security policy."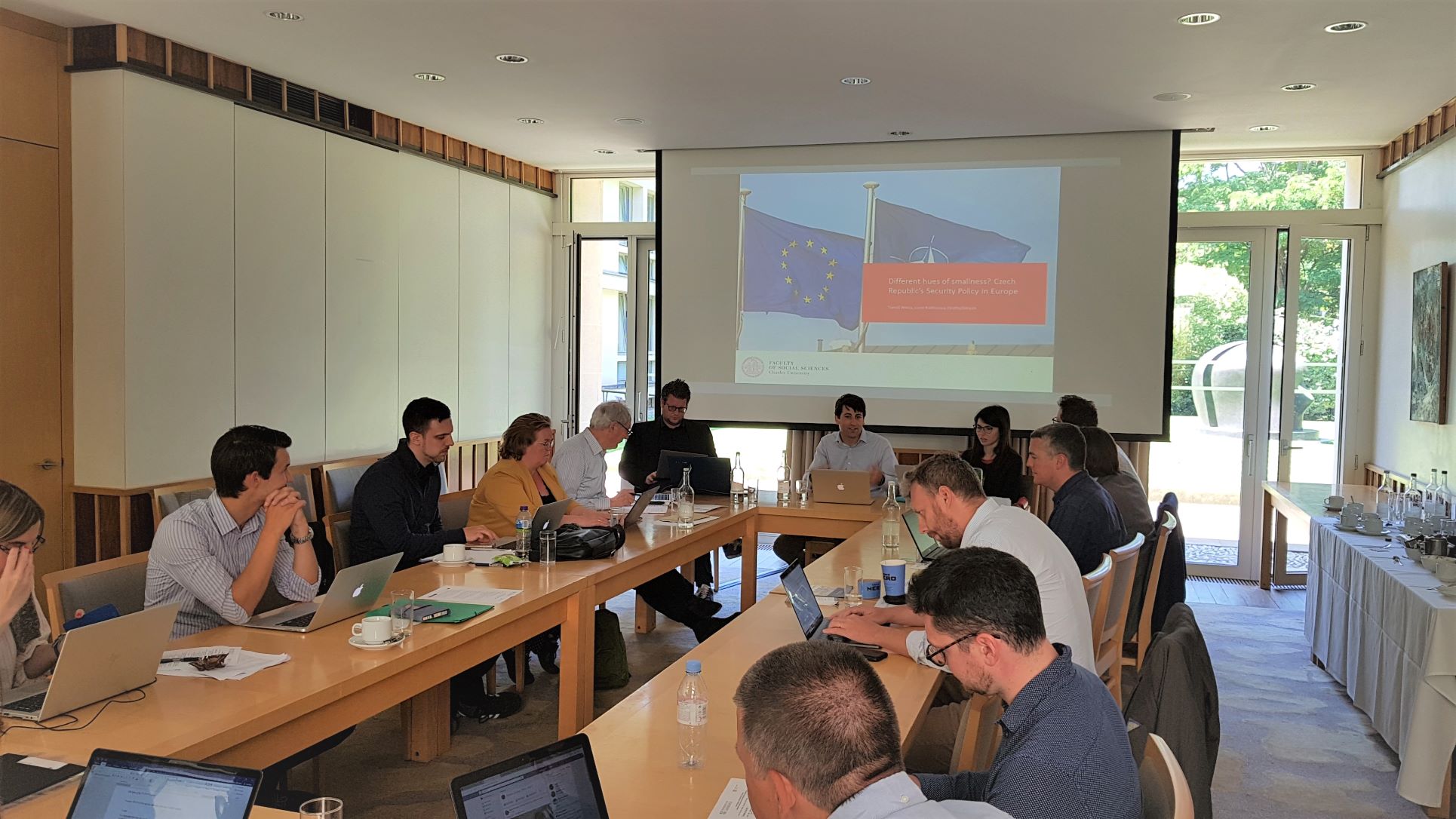 The workshop in Cambridge where the idea of the book was conceived. Archive photo from 2019.
So different yet similar
"Each state is in a different situation, has a different geography, tradition, history, different priorities and experiences, but ultimately solves similar problems. For example, how to reconcile their historical traditions and perception of themselves as a nation with being members of an international organization but not having the same experience or even holding a different policy," Tomáš Weiss says, sharing one of the take-aways from working on the book.
As a concrete example, he mentions the chapter on Bulgaria and its policy towards Russia. Bulgarian politicians understand and support the alliance and European policy towards Russia, but at the same time they are politicians in a country that traditionally considers Russia its friend - a big Slavic brother with a similar type of religion, the same script and long-standing historical and cultural ties. These politicians then have to explain at home why they support a European policy that contradicts public opinion, which is shaped by historic ties. A similar situation exists in Denmark or Iceland in relation to the United States.
"I want to explore these issues further, I am interested in how small states deal with these situations, how they explain it at the national level, how their membership in international organisations changes their domestic politics and, conversely, how they define their priorities to be pursued at the European level," says Weiss, adding that although international politics often change, the book provides a timeless perspective.
"Each of the authors has taken a slightly different approach, each pursuing a different logic of that interface between domestic and foreign policy, but all focusing on principles and factors that are not influenced by the current situation."

Tomáš Weiss spent a year at the University of Cambridge.
Where does the Czech Republic stand?
"For Czech readers, it may be interesting that the book devotes several chapters to the Czech Republic," says Tomáš Weiss. The Czech Republic as a small state is arguably not a strong player when it comes to international politics. Like other small states, it is at an objective disadvantage compared to large states, it has fewer people, less money and less capacity to prepare policies - in the sense of content, not people - and argumentation strategies, to collect data, to do analysis. "If a small state wants to push something through, it has to explain very well why it is important, and the Czech Republic has not been very good at that in the long term. We often don't know exactly what we want. We can't agree on what our long-term goal is. If we know that, we cannot sell it at European level. We can bang the table and shout that we do not like something, but we are unable to explain why we do not like it and how we think it should be done better. European politics is based on finding win-win solutions, and we have not learned that yet," says Weiss, who is optimistic that this will change.
"We can look to other small countries that can influence the content of European policies as a model. I believe we will learn to do this one day, but it will not be easy. We need to change the endless debate about whether the European Union is good or bad, but rather focus on what it can help us with, what we want. For this, it will probably take a new generation of politicians who speak more languages, have greater European experience, read foreign newspapers, to understand that it is not only the interests of Czech voters that are at stake here, but that the voters of other European countries have their own interests. Without this, we will not secure a better position in international politics."