Having a publication in Nature or talking about your research on TV is not enough! What matters is the real societal impact, they emphasise at University College Dublin. Pavla Hubálková found out how research and science communication is approached in Dublin during an Erasmus staff internship.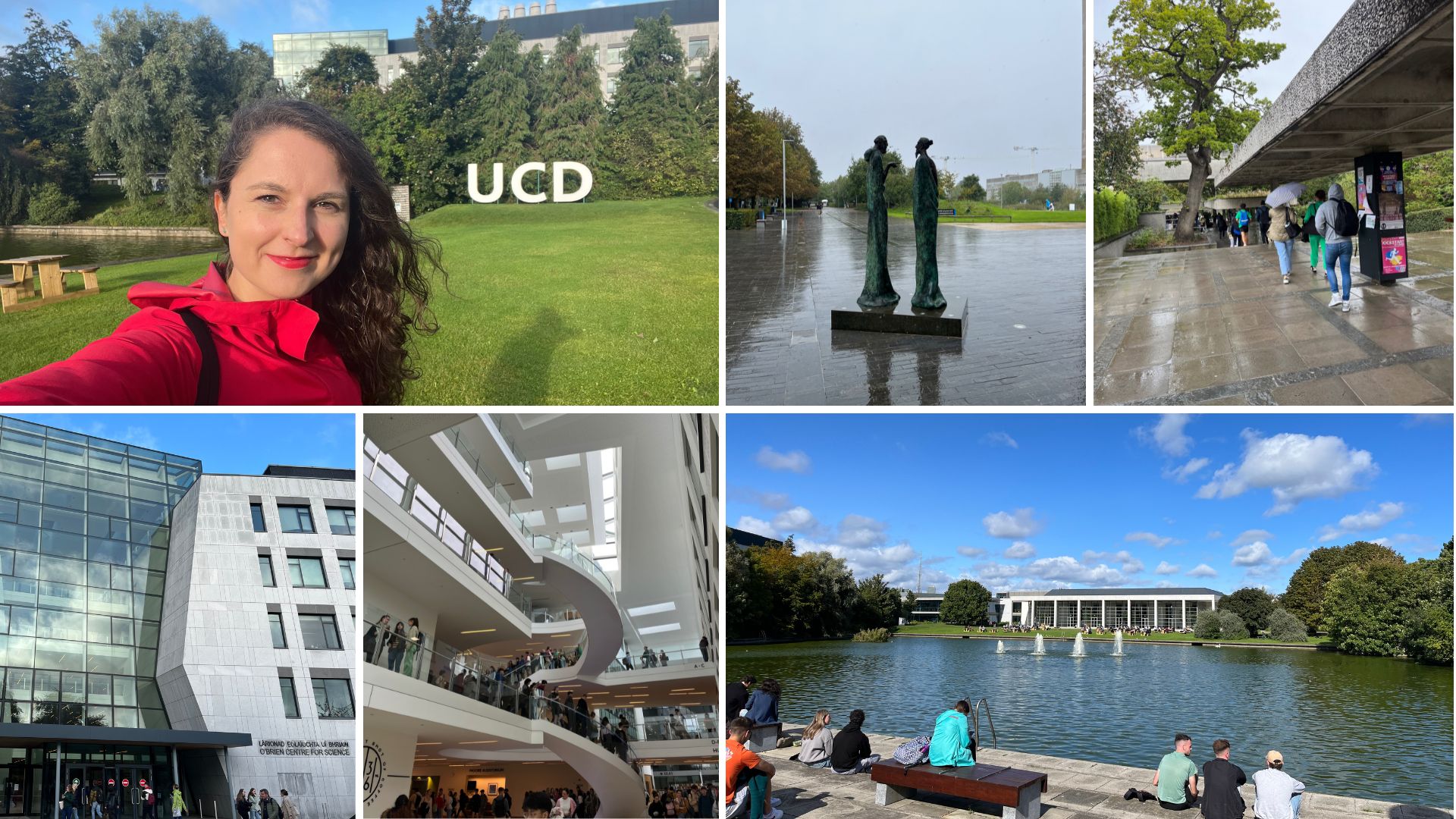 University College Dublin (UCD) is the largest university in Ireland and one of Europe's leading research universities. It is among the top one percent of universities in the world. It is ranked 171st in the latest QS World University Rankings 2024.
Within scientific research, UCD has defined four main priorities:
• Creating a Sustainable Global Society: Seeking solutions to the world's most pressing challenges, from transitioning to sustainable energy, building secure food systems to addressing climate change.
• Transforming Through Digital Technology: Exploring and combining interdisciplinary approaches and methodologies to digitally revolutionise research across every field from medicine to philosophy.
• Building a Healthy World: Improving the health and well-being of humans, animals and the environment through academic excellence and collaborative research approaches.
• Empowering Humanity: Addressing major societal challenges through research that enables inclusive processes, shapes human thought and motivates lasting behavioural change.
However, the list of scientific achievements and research topics is far from ending. The scientific community spans a broad range of disciplines, and is driven by the pursuit, the application and the sharing of knowledge. Their strategy Shaping the future outlines how UCD will build on their success to date in order to produce excellent and impactful research and innovation that makes a real difference in areas of national and global need.
UCD also stands out for its internationalization and student numbers – with more than 38,000 students, 9,500 of whom are international, is the largest and also the most international university in Ireland.
The extensive campus is located in Belfield, just a few kilometres south of Dublin city centre. UCD has six colleges: arts and humanities, business, engineering and architecture, health and agricultural sciences (comprising medicine), social sciences, law and a faculty of natural sciences. Alumni include many Irish politicians, writers and scientists. Among the best known is the writer James Joyce.
UCD by Numbers
Established 1854 – originally as Catholic University of Ireland
6 colleges

38,417 Total number of students

31 Percentage of international students

144 Number of nationalities within the student body


2,004 Number of PhD students

Ranked within top 1% of higher education institutions world-wide
Source: UCD by Numbers
Having a real impact
"We want to do cutting-edge research at UCD that will have a real impact," said Emma Loughney, Communications officer at the Research office. She supports the delivery of strategic communications initiatives to profile research in University College Dublin, to a range of national and international audiences. One of many outcomes are Spotlights – series of review articles focusing on important topics like space, sustainable societies, new health technologies or energy.
David Bennett is from the Research Impact office, which is responsible for the development and implementation of a number of initiatives to promote greater impact of scientific results. "Even scientists themselves often have distorted ideas about what real impact is," he says, giving specific examples with explanations:
• "My research is world-renowned and has appeared in journals such as Nature and Science." – This is not real impact; it is merely an example of academic success.
• "I have met with senior policymakers to tell them about my research into the mental health benefits of access to green space." – That's not enough, even if it is the first step to real impact.
• "I spoke on national TV about my research and how exercise can reduce your risk of dementia. This generated a lot of press coverage, and my Twitter following more than doubled." – A great first step, but still no real impact.
• "We developed a new, more efficient way of testing aircraft engines. This technology is now licenced, by the aerospace company, saving them five billion eurs per year." – Yes, that is the real impact.
• "Our research on Georgian architecture in Dublin directly led to the protection of 150 structures across the city." – Yes, this is also an example of the real impact of scientific research.
• "Building on my solar energy research, I recently set up a spin-out company." – This result is questionable in terms of impact – who does this company help? What are the results? Does it have a real impact?
Scientists at UCD have the Research Impact Toolkit and huge variety of workshops and other support to make their research really impactful. At UCD they also organise the annual Research Impact Case Study Competition, which is very popular among scientists. NovaUCD – Centre for New Ventures and Entrepreneurs, which has supported more than 500 projects in its twenty years of existence, also provides tremendous support.
Supporting science communication
Similarly, at UCD, they also support science communication. Their Research Services Portal includes tutorials, videos, workshops, consultations and many other resources on communicating science to the public, as well as to various stakeholders and business representatives.
A great example of a "modern scientist" is toxicologist-communicator Professor Craig Slattery, whose primary scientific interest is toxicology and public health. But he is also a very enthusiastic and active populariser and communicator of science, for example in the Midlands Science Initiative. He also teaches a course on Public Science Communication at UCD.
Professor Orla Feely: the first female president of the university
Univ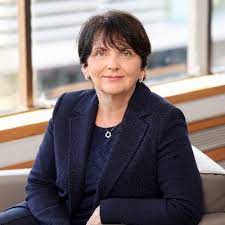 ersity College Dublin also has its first female president from May 2023. Orla Feely is Professor of Electronic Engineering. Her research interests are in the area of non-linear circuits and systems. She received her undergraduate degree from UCD, then went on to do her MSc and PhD at the University of California, Berkeley. Her doctoral work was awarded the DJ Sakrison Memorial Prize for outstanding and innovative research. She has also received many other awards and research grants. She was UCD's Vice President for Research, Innovation and Impact from 2014 to 2023.