The last year-and-a-half brought many changes and challenges for the education sector, given little choice but to adapt - as quickly and effectively as possible - to the Covid-19 pandemic. Many enrolled at Charles University (including foreign students) adapted well under the circumstances and reassessed their studies and aims with new vigour and expectation, undaunted. Visiting Fulbright recipient, researcher Tracy Okine writes about two foreign students who took stock of the situation and persevered.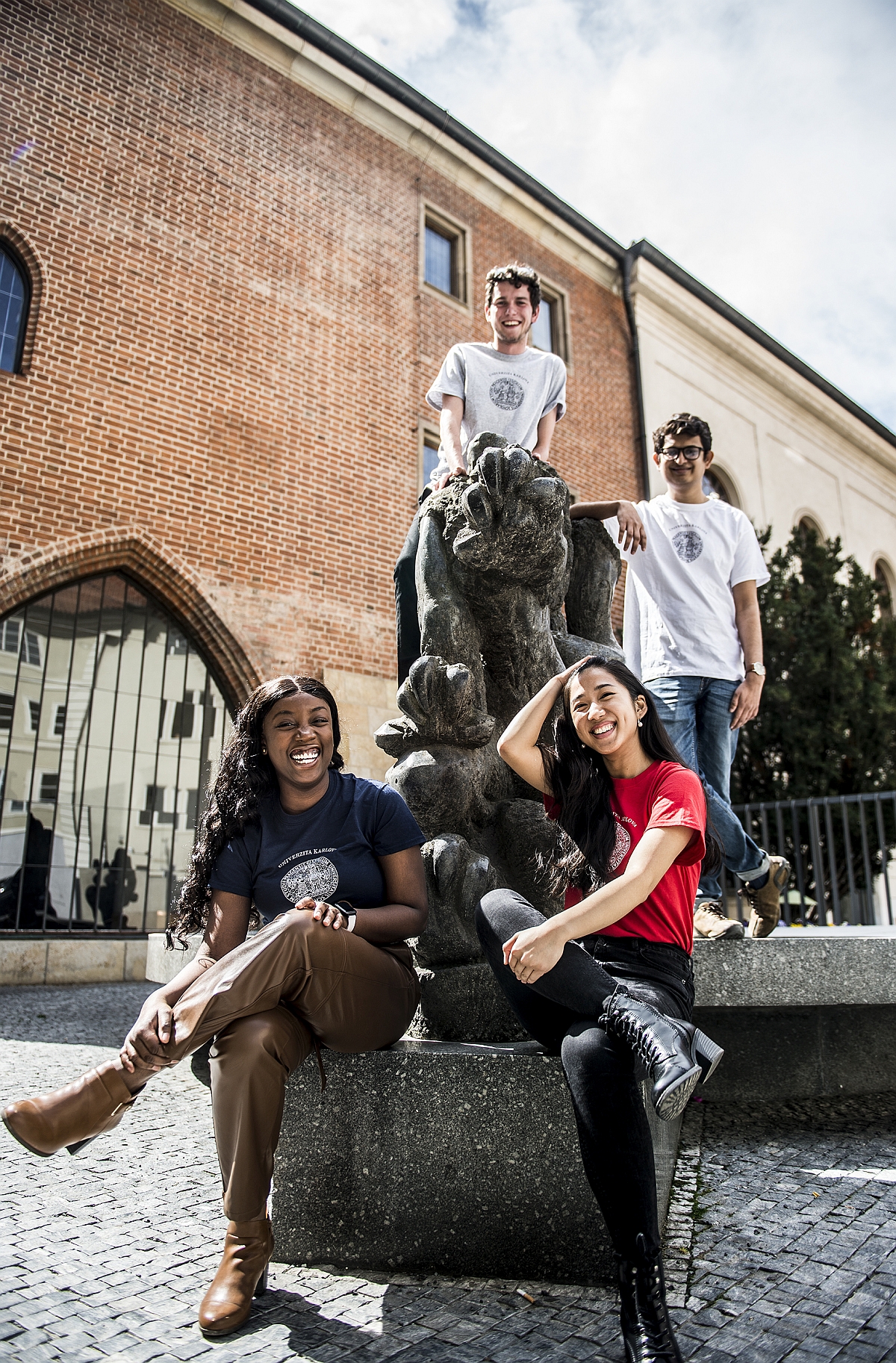 Around the start of the second quarter of 2020, information about the novel coronavirus swamped our collective consciousness. Within months, concepts such as physical distancing, masking, and stopping the spread became new practices day-to-day. In the United States, this new normal meant altered schedules and goals for both students and young professionals. They changes led to many altered decisions: an education trip abroad deferred, a new or renewed interest in a different career path, or a robust reassurance of faith in one's chosen course of career. As the power of science and medicine molded humanity's resilience to this pandemic, hope deferred became hope re-realized. The resumption of classes, reopening of schools with modified protocols, and so forth became the only way forward.
Soon after arriving at Charles University, I noticed this same parallel hold true in the Czech Republic. Continuous dedication to the cycle of innovating, implementing, reassessing and adjusting protocols prioritized student safety with educational growth.
This dedication made it possible for students to meet goals in one way or another. In this article, two Charles University students share their perspectives on navigating through higher education during the pandemic. (Above: author Tracy Okine, front left, with Quynh).
Quỳnh Anh Vũ
When you're almost at the end of your Master's program, a pandemic can be the unimagined hinderance that threatens your lifelong dream. For Quỳnh, this was a reality as she worked through the final months of her masters in pharmacological sciences during the 2020-2021 academic year. Yet "by taking one day at a time, and staying balanced," she says, you can see your way through the challenge and perhaps realize new dreams. Gratitude, dedication, and honesty with oneself are key.
"I told myself I shouldn't panic, and I should be calm because psychology says when you don't stress, you will be okay," says the student whose Vietnamese and Czech worlds required a new sort of balance amidst laboratory work and family life."I didn't want to stress my family too. And I wanted to make sure that they were okay."
Quỳnh began to see the effects of the pandemic immediately when a trip to see her loved ones in Vietnam (one that had been planned for many years), had to be postponed due to the pandemic. "I really, really miss them," she says.
Resilient, she pivoted her attention to music and community. The piano, singing, and socializing through social media became the sources of strength she needed. Now, Quynh is a new scientifically published author, a master of science in the pharmacological sciences, and already using her skills to help answer important questions in biomedical innovation.
"Take care of yourself first. Don't try to worry too much about the external factors. Just take care of yourself and everything else will fall into place".
Noé Blin Bião
For Erasmus student Noé Blin Bião, the Covid-19 pandemic almost meant a lost opportunity to explore an enriched career path. "I always dreamt of moving abroad… so when I finally got to do it, I went ahead. I knew it wouldn't be the normal Erasmus experience, but I wasn't too scared. I knew it wouldn't be much different than staying in France… it was worth it."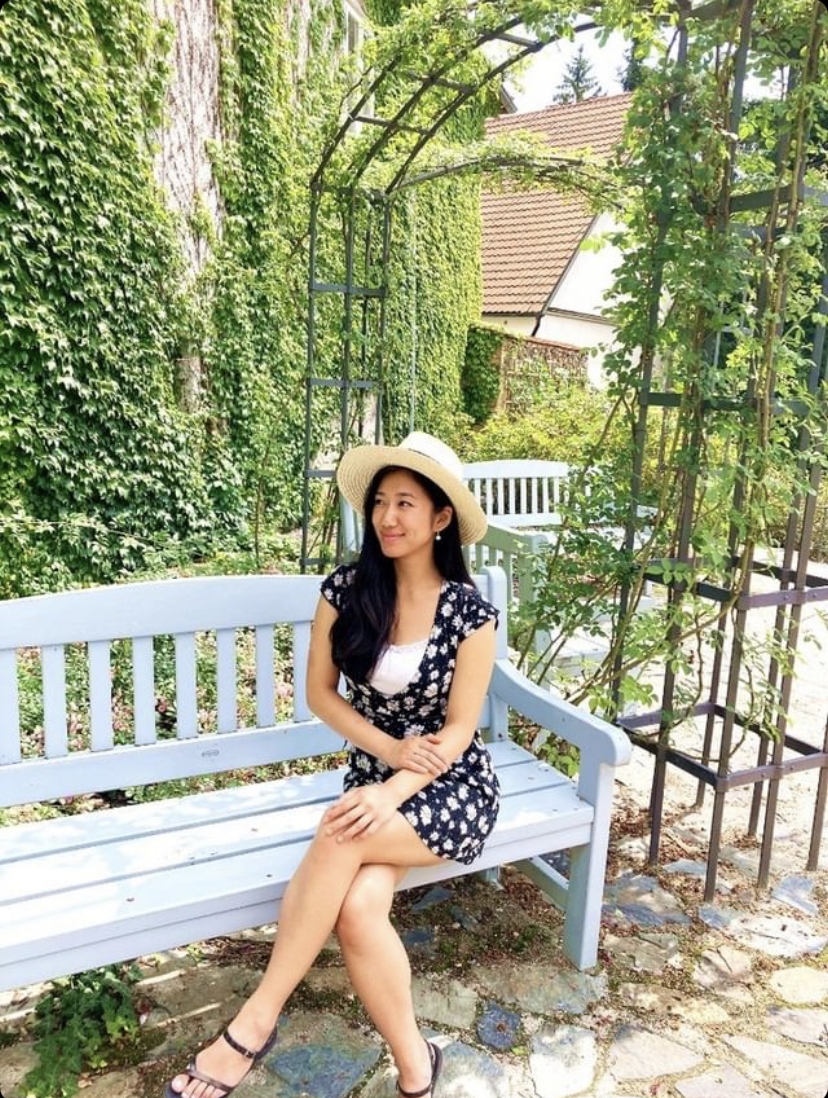 Noé was born and grew up in France, where his academic interests focused on musicology and mechanics. These were further molded during his Erasmus experience at Charles University in the 2020-2021 academic year. "I think I had a great year overall … and it was nice to walk around. It was like I had the city to myself. I chatted with my friends on discord, and we had some game nights," he recalls. Learning to thrive on his own was not new for Noé who moved away from his hometown to begin his undergraduate degree studies in Paris.
Today, Noe has been accepted to a Master's degree in ethnomusicology (a blend of anthropology and musicology- to study how music affects human behavior), a dream made reality by resilience and diverse course offerings at CU. Back home in France, these sorts of classes were a little harder to pursue. In Prague, Noé says he "got to experience what he wanted to do in the future". He says it gave him "a little more credibility to apply for a Master's degree." (Quynh, pictured right)
Speaking to him on a line in Paris, there is an unmistakable sense of accomplishment and joy in his speech. Sitting at this junction of his studies, he looks to the future with hope ready to begin the new semester!