Getting back in shape after the Covid pandemic was the topic of a live webinar on Thursday hosted by Charles University with a panel discussing the impact of the virus on public health. A drop in physical activity among many people who worked from home, as well as lingering symptoms and serious conditions among recovered patients, were examined up close. In short, the impact of the virus is multifaceted and recovery for many, or a return to form, will not be easy.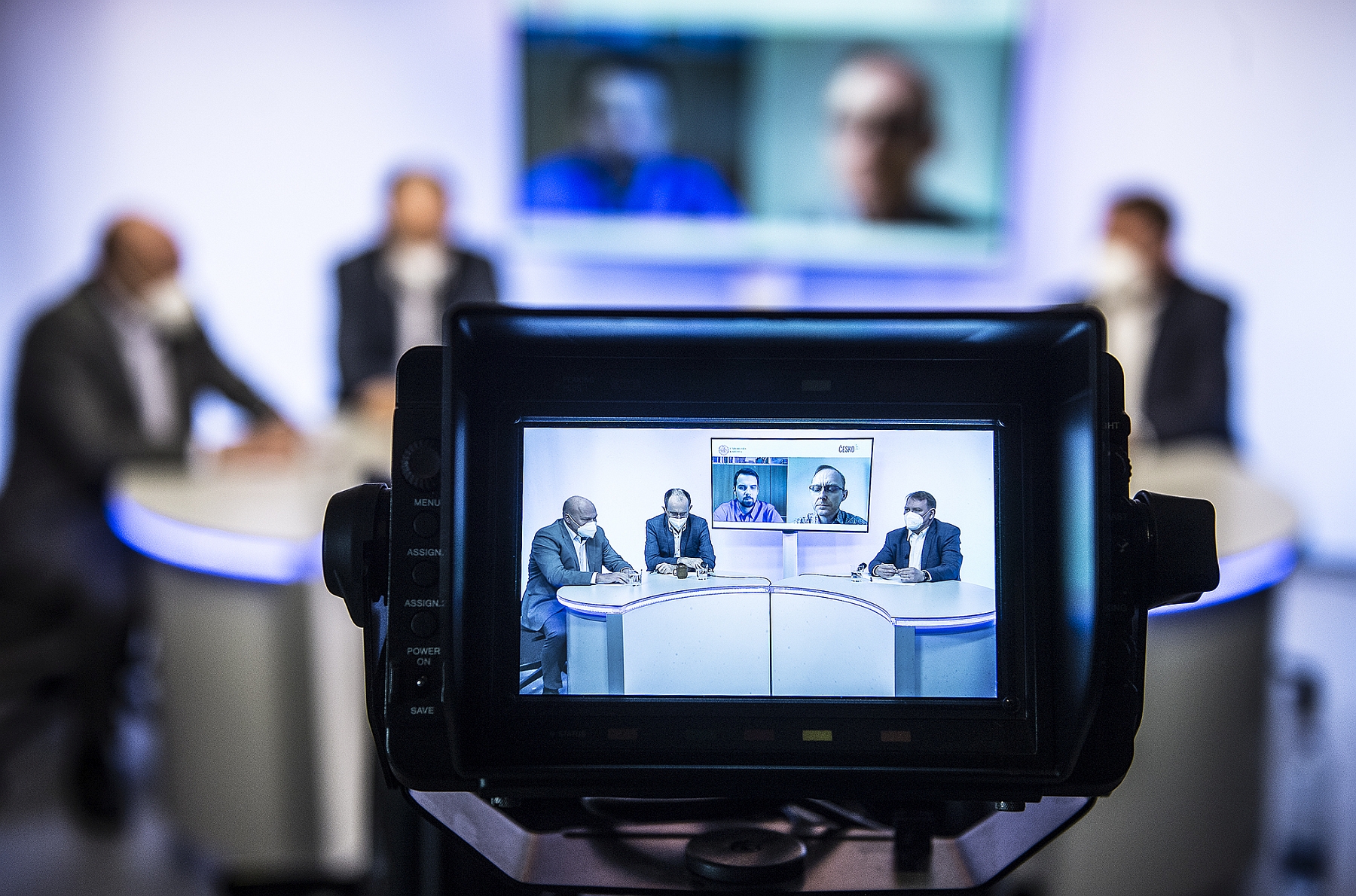 During repeated lockdowns in the Czech Republic, there were some – bloggers who publicised their progress among them – who were able to redouble their efforts to lose weight or stay in shape, running, biking and watching their overall calorie intake. But from available data, such Czechs were in the minority. Overall, the data suggests, much of the population gained weight and fell out of shape, unable to get the kind of movement they were used to before the pandemic shut down normal life. Those with weight problems, as well as smokers and heavy drinkers, were also at greater risk when contracting Covid-19.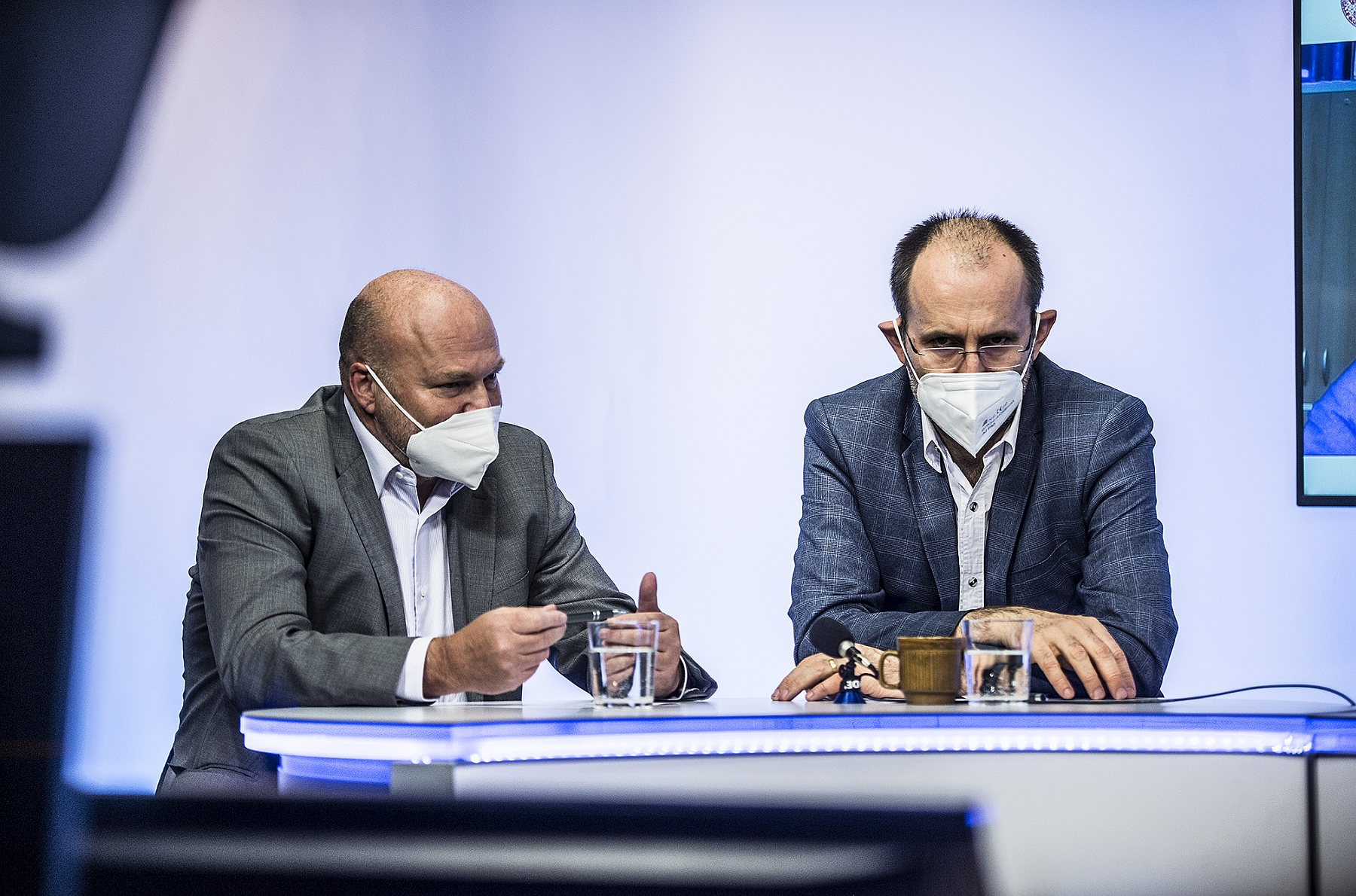 According to respected physiotherapist Pavel Kolář of Motol University Hospital, people gave up sports in large numbers and the full after-effects will only be felt in the months and years to come. The negative impact is expected to affect all age groups, from seniors who were in good shape prior to the pandemic, to children who were used to far more movement and physical activity before.
Martin Matoulek, an associate professor at the First Faculty of Medicine's Department of Endocrinology and Metabolism, explained in Thursday's discussion that the year without sport would lead to more injuries and other negatives when children and adults returned to playgrounds and the pitch.
"Some of the impact will be immediate: there will be more physical injuries, even among professionals. Then, there will be more long-term effects. For example, kids have to coordinate their movement in sports and – if they haven't had a chance to learn or practice in the meantime – they will be less adept and coordinated and won't have learned how to even fall properly. If you don't learn to fall, you end up with more injuries."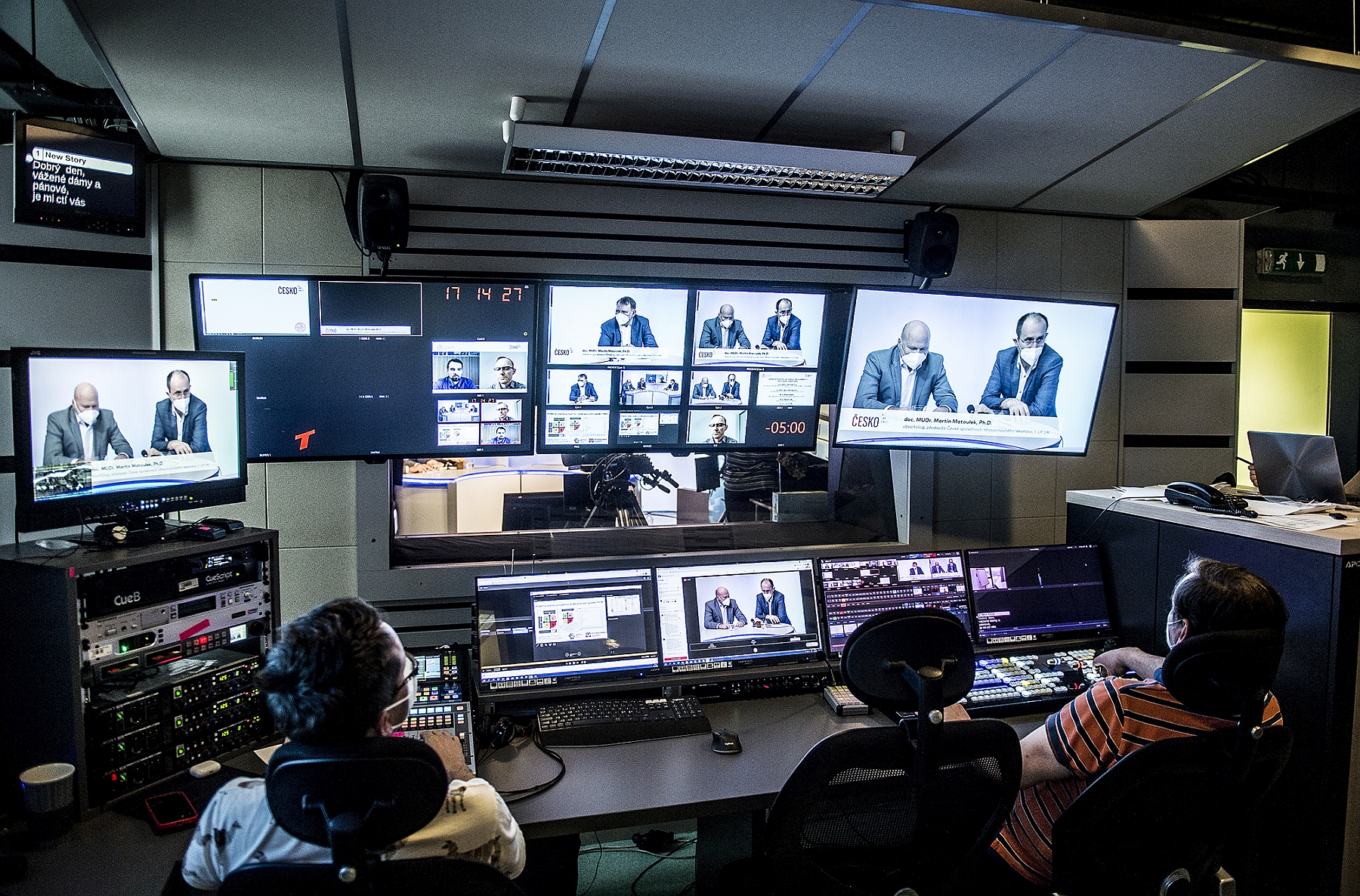 Pavel Kolář agreed, saying that positive ties to physcial activity formed at an early age: "Children develop movement habits tied to emotions and if they miss that moment, that emotional bond will be [difficult to recapture later]. Second, during the pandemic many fell out of shape, and third, their overall physical coordination will have suffered…"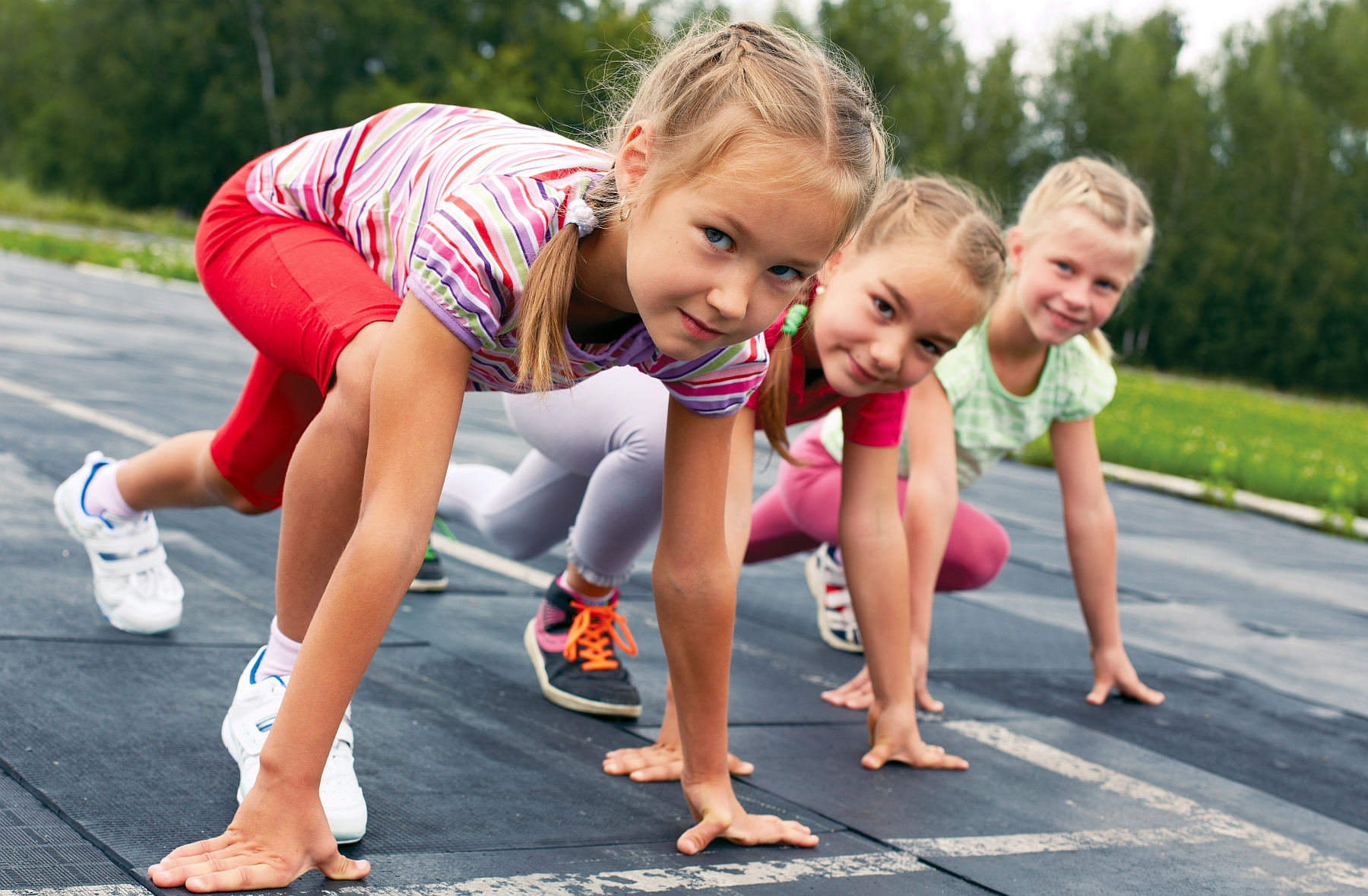 Physical activity has positive effects on the endocrine system and the balance of hormones, immunity and overall health. There are thousands of processes, he said, that affected each cell,. What was needed now, Kolář explained, was to reintroduce on a large scale the importance of physical activity within society.
Not all young people, however, were inactive or solely played video games during the crisis. Forum spoke to a group of Grade 7 students, who over the course of the pandemic trained their skills on skateboards and scooters on u-ramps and rails at Prague's Štvanice or other skateparks. They told Forum they often met after class during the year to practice outside – when conditions allowed.
Alex (12): "When the weather is nice we often ride up to five hours a day, practicing different jumps and exploring the park. It's pretty demanding physically. If you ride for only 30 minutes you won't get the same effect but we ride a lot more than that. Personally, I think I was more active this year than a year ago and in that sense the pandemic didn't affect me much."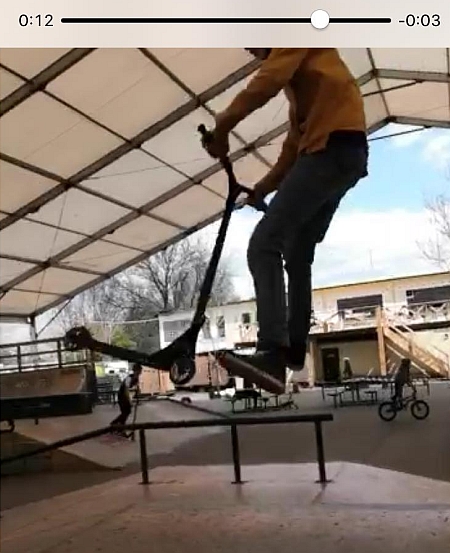 Other boys in the group agreed, and while they admitted they got their share of video gaming in as well, they liked getting together outside perhaps more than ever before. It became more valuable after they found themselves stuck at home for long periods in a limbo between school and home, while parents scrambled to balance work and home life.
Pre-teens or teenagers might be the exception, while many adults were often stuck on computers during the series of lockdowns. Adults who had previously ridden bikes or walked to work , found themselves moving far less. One group where the after-effects are expected to be strongly felt is seniors, Martin Matoulek explained:
"The drop in the level physical fitness will be felt quickly and I think we will see it first among the elderly. There were seniors who came to me now and who were in good shape before, complaining they have to 'get moving'. They may have a chance to get out if it but there are many among the older population who won't get it back. I think it will put enormous pressure on the social security and health care systems because the older we get the greater the role played by muscles. If we lose muscle [tone], we can still live with the deficiency but the quality of life will suffer."
Other experts on the panel, such as Dr. Mikuláš Skála of the Department of Pneumology at the Faculty of Medicine in Hradec Králové, cited preliminary data of the impact of the pandemic, and the lack of physical activity on mental health, with many suffering depression tied to the lack of sport or proper movement. Indeed, physical activity and exercise all work against depression when done regularly, all agreed.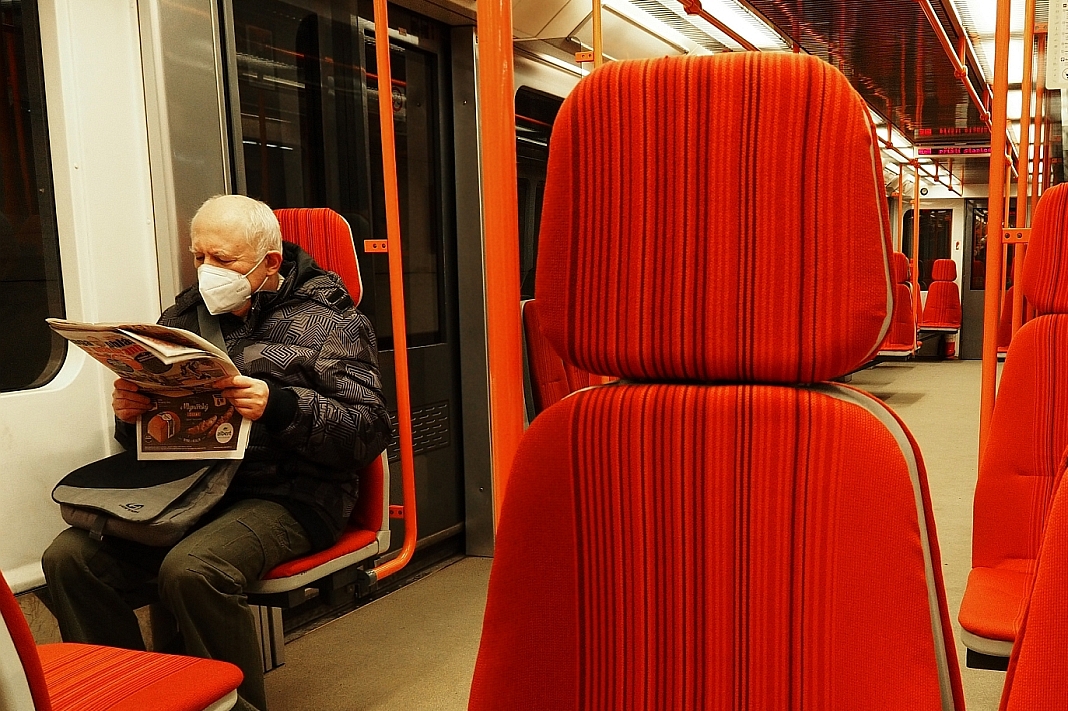 A senior in an otherwise empty metro car in Prague. The elderly, say experts, will face an uphill battle to get back in shape.
Another aspect of the debate was the subject of lingering symptoms of continuing or long Covid, where patients who caught the virus suffer even months later from fatigue, depression, lack of energy and shortness of breath. They cited former marathon runners who have trouble now completing much shorter runs and others who were in good shape before who now have trouble climbing stairs. This was without question the most sobering moment in the discussion, where the panel stressed that treatment was always individual, required commitment on the part of the patient as well as careful monitoring and a step-by-step approach. Some patients suffer far worse damage while others relatively few symptoms or none at all.
The overall takeaway? Once the coronavirus pandemic ends, it will still be some time before the full toll on public health is tallied and no doubt researchers and follow-up studies will reveal more. Meanwhile, while the numbers of new cases have continued to fall at last in the Czech Republic after months and months of lockdown, no one is suggesting the virus is close to "beaten" here yet. Even as older children are set to resume classes and organised youth sports return on Monday, May 3 (both requiring negative test results), most are aware just how fragile reopening is: the Czech Republic already made a hash of it once after successfully handling the first wave last year.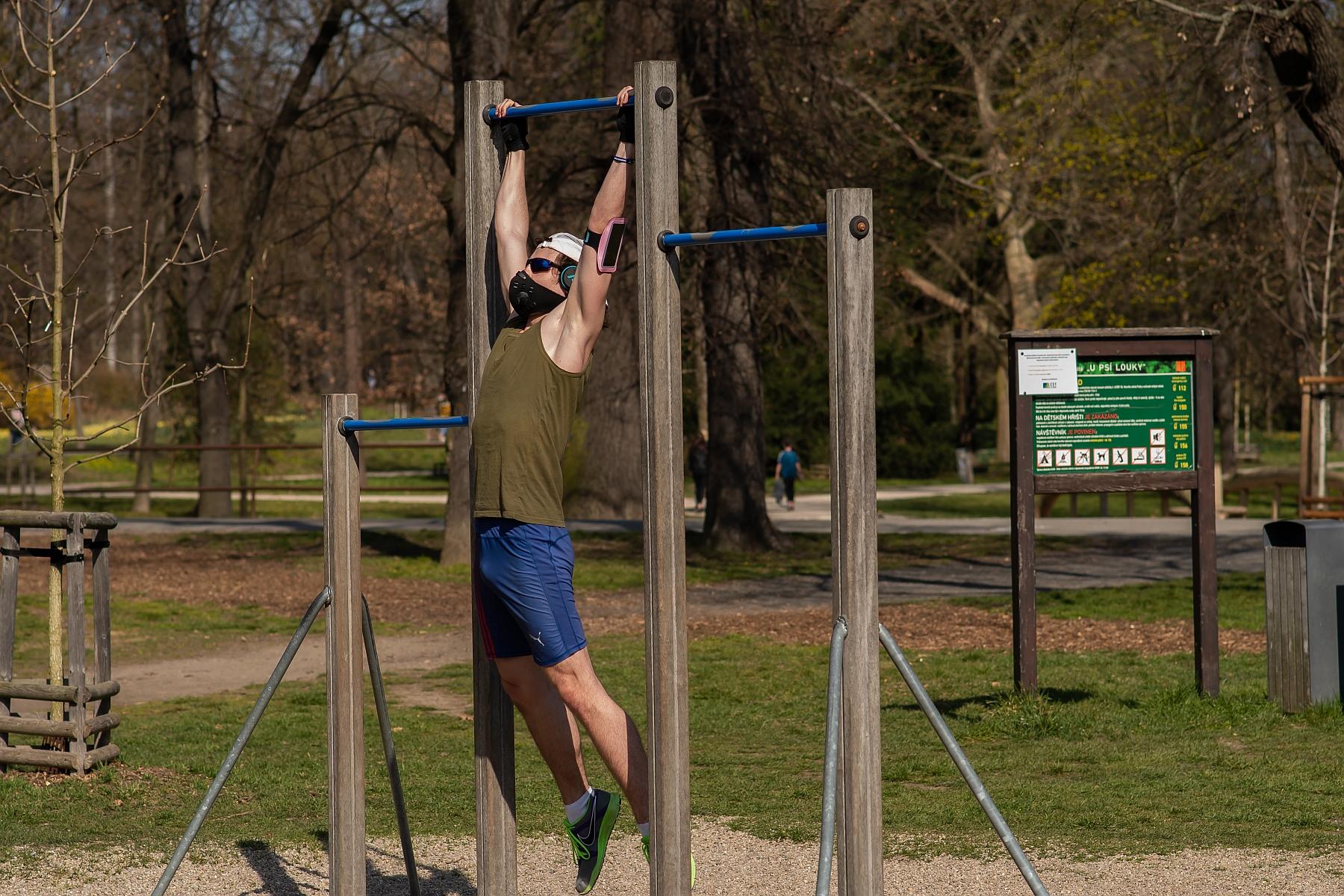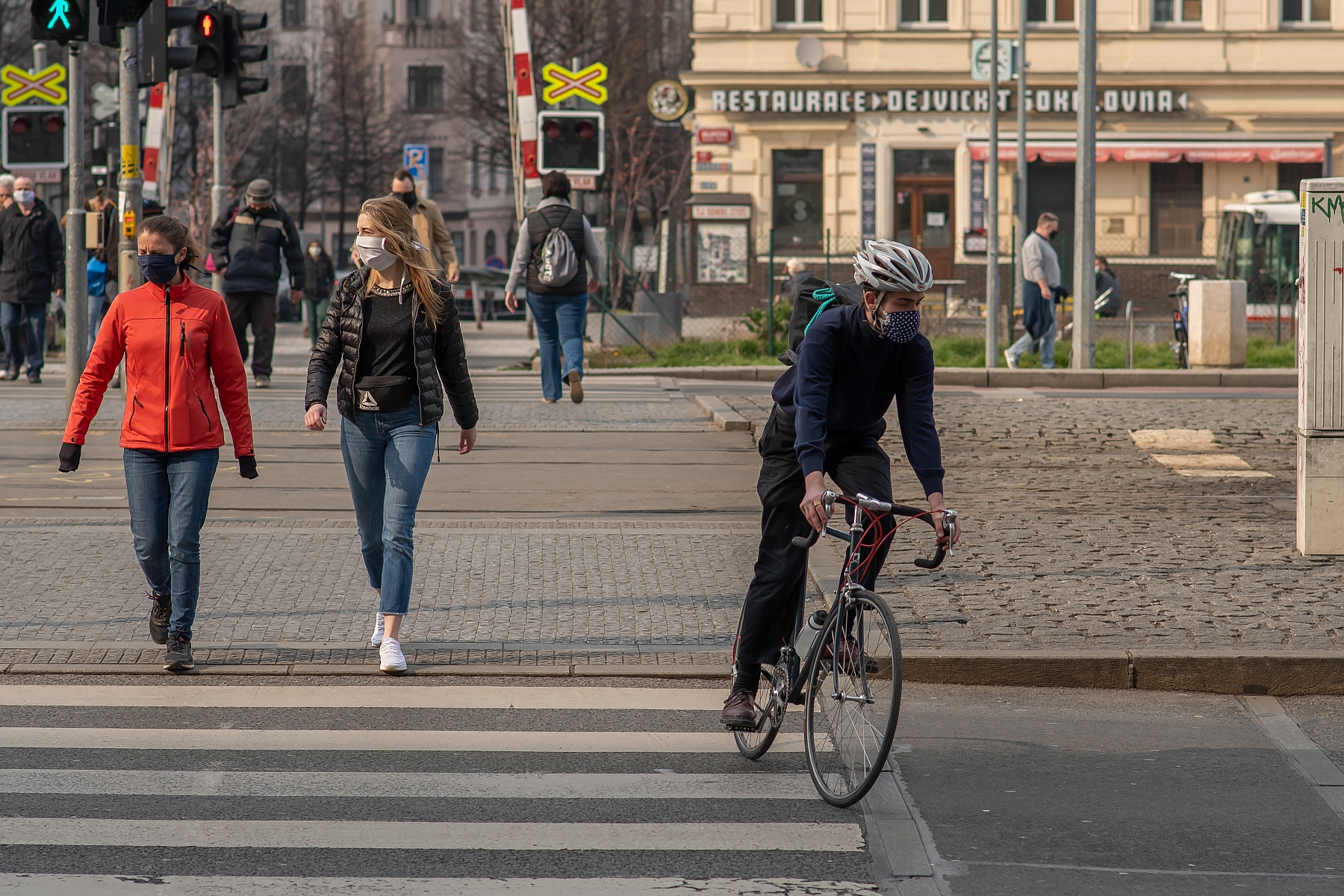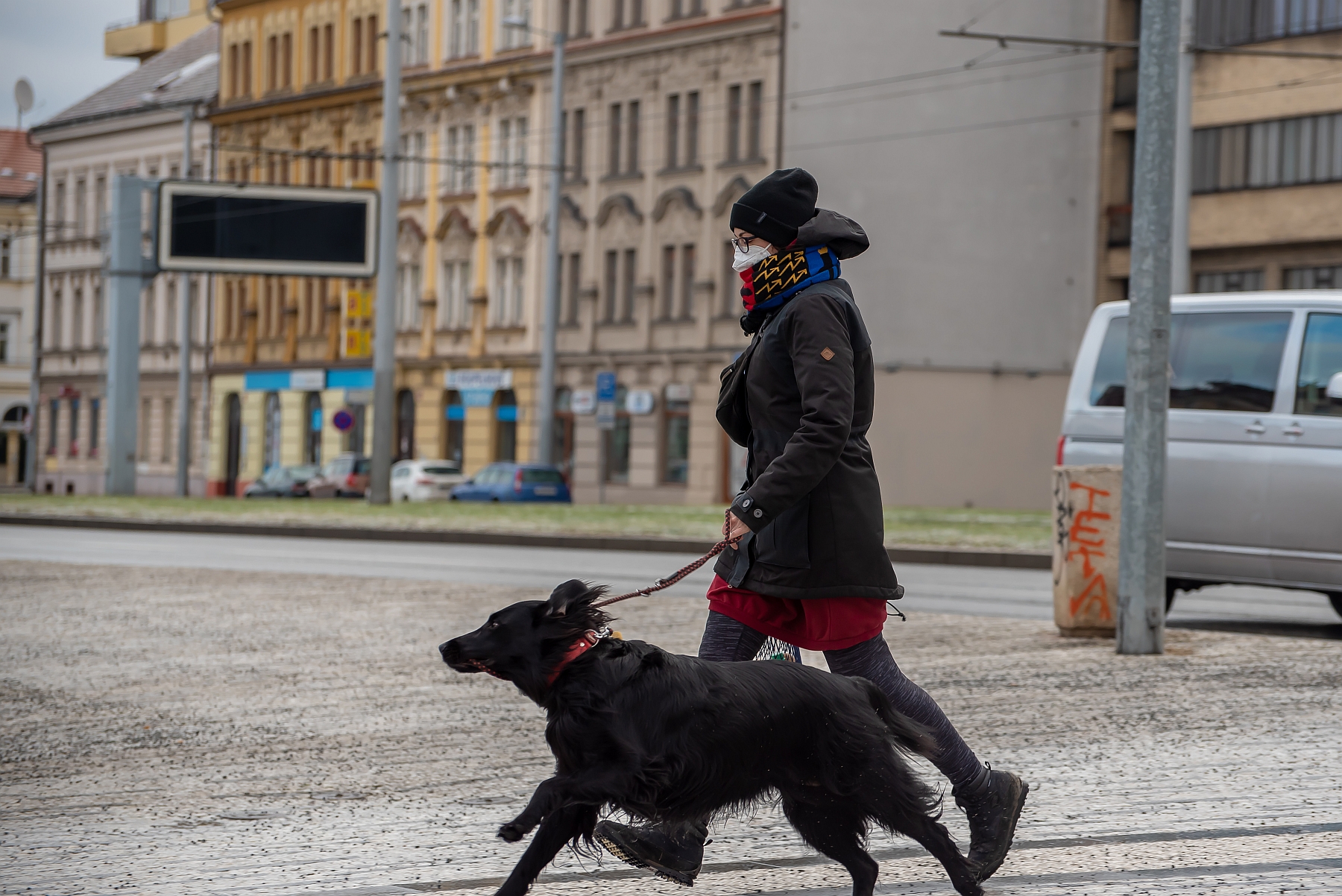 Keep on moving: Working out in Stromovka Park; biking at Hradčanská in Prague; dogs helped owners get outside during successive lockdowns.
Some, such as virologist Ruth Tachezy, are warning even now that the reopening needs to be handled with the utmost diligence and care – clearly unhappy with the suggestion that stores could reopen soon after schools. In an interview for the daily iDnes on Friday, she noted that although the number of new cases were down, they are the same numbers – around 2,700 cases a day – that led to emergency restrictions and successive lockdowns being adopted in the Czech Republic in the first place.
It all comes back to vaccination: only once a majority of the population is inoculated, and Covid begins to truly recede, will more and more people have a chance to fully get in shape and try and regain what they lost. Many are understandably chomping at the bit as evidenced by the number of people signing up for the NGO Automat's Cycle to Work (part of a global initiative) throughout the month of May.
To learn more about Charles University's continuing public debate series Česko! A jak dál? and other webinars in Czech, click here.