Charles University's hockey team successfully defended its title from last year in the Battle of the Universities. In the final this time, the team defeated players from the Czech Technical University in Prague (ČVUT or CUT in English). The triumph is the team's ninth in the traditional competition of Prague universities.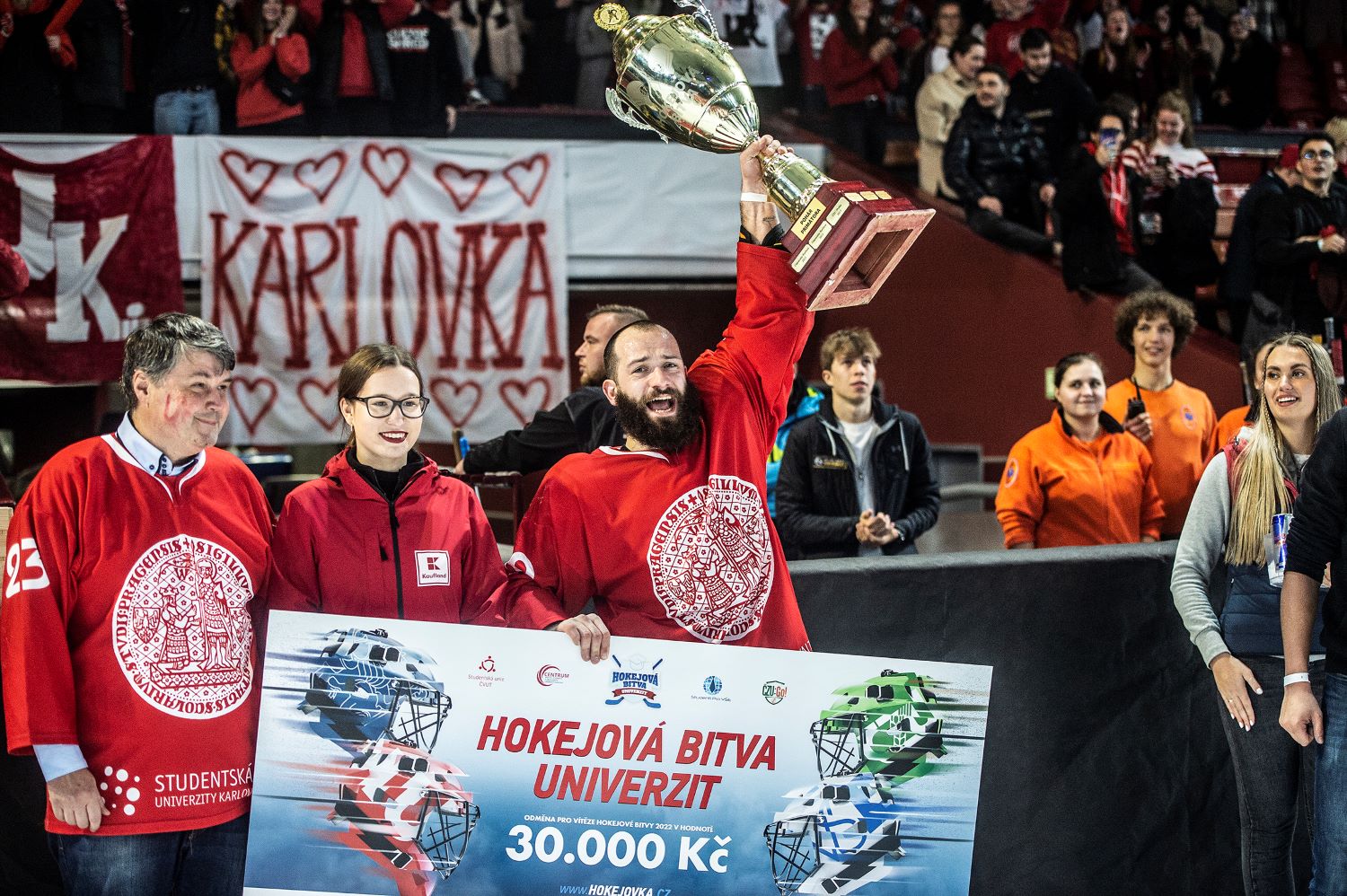 The vaunted hockey competition traditionally involves four Prague university teams that are first drawn for the semi-finals. In the semis, CU clinched the win in a nail biter over the University of Economics (VŠE) which came down to a penalty shootout. Always dramatic. In the end, CU was advanced to the final on a goal by Jiří Hozák.
In the second semi-final, the Czech Technical University) defeated the representatives of the Czech University of Agriculture (CFA), who finally recovered in the third place match. The final match was extremely balanced and both goalkeepers made top saves. But our Michal Pícl was more successful and thanks to his performance we celebrated another triumph.
Charles University hockey players have won nine out of eleven editions of the Hockey Battle. They failed only in 2013, when they lost in the final to ČZU in a shootout, and in 2018, when they did not reach the final but won the third place match. There was no tournament in 2020 because of the pandemic.