Charles University hockey players the UK Kings Prague defeated rivals the ČVUT Engineers Prague representing 4:3 in the annual Battle of the Universities. The match was played in the Holešovice Sports Hall as part of the University Ice Hockey League. In case you are wondering, the UK stands for Charles University in Czech.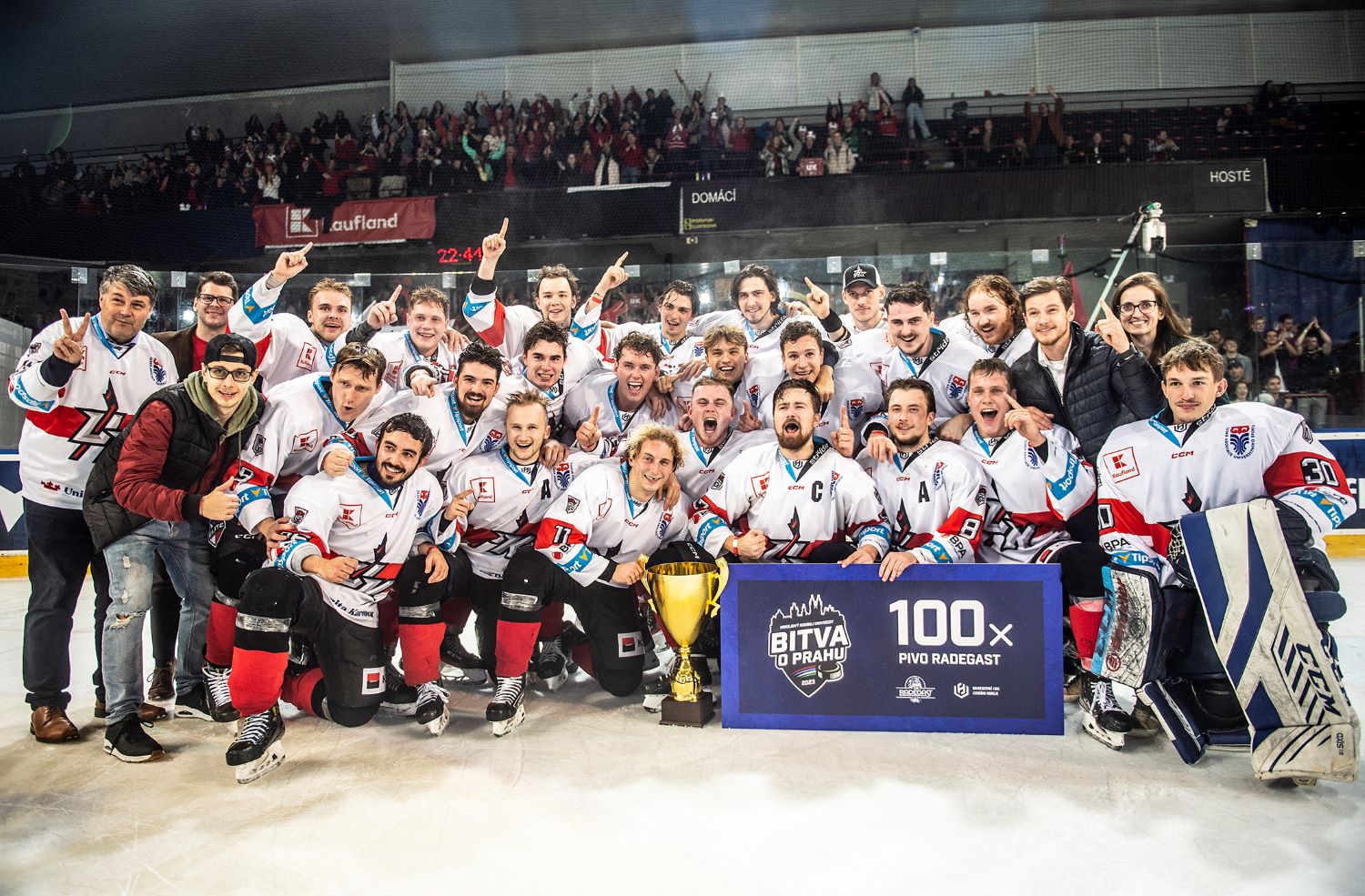 The Engineers were considered the favourites coming into the match, however, the score was opened after just 38 seconds by the Kings, when a puck that rebounded in front of the net was promptly driven home by Piskač. Six minutes before the first intermission, the Kings doubled their lead with a second lucky goal where Jindra, behind the net, fired a shot off the skates of a defenseman past the helpless goalie.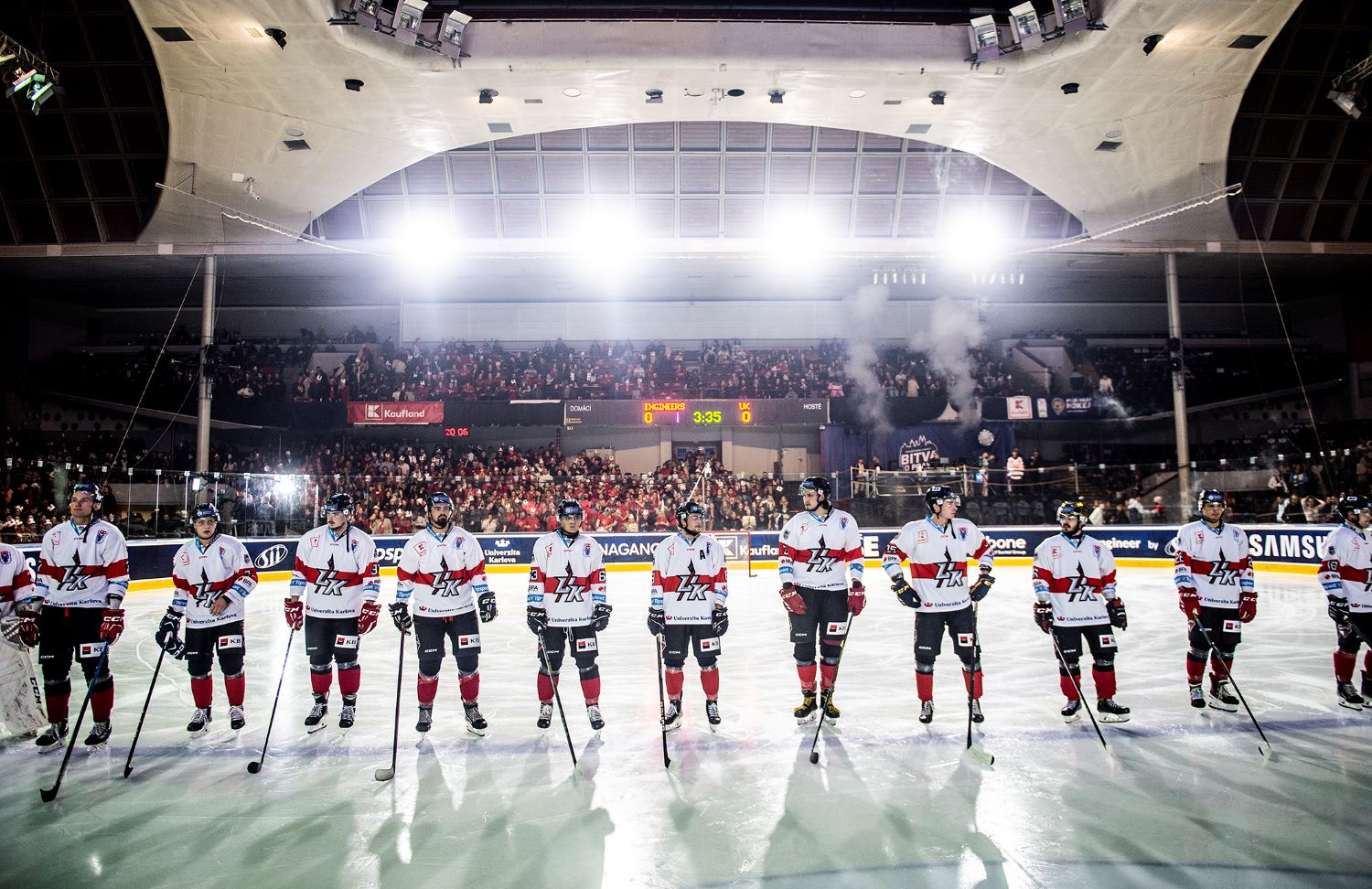 Only 24 seconds into the second period, Čmejla found the net and increased the score to 3:0. Five minutes later, Jindra scored his second goal of the game to give the Kings a four-goal lead when he scored from the blue line. In the middle of the game, the Engineers fans though soon had something to celebrate, when Hasil beat goalie Novák.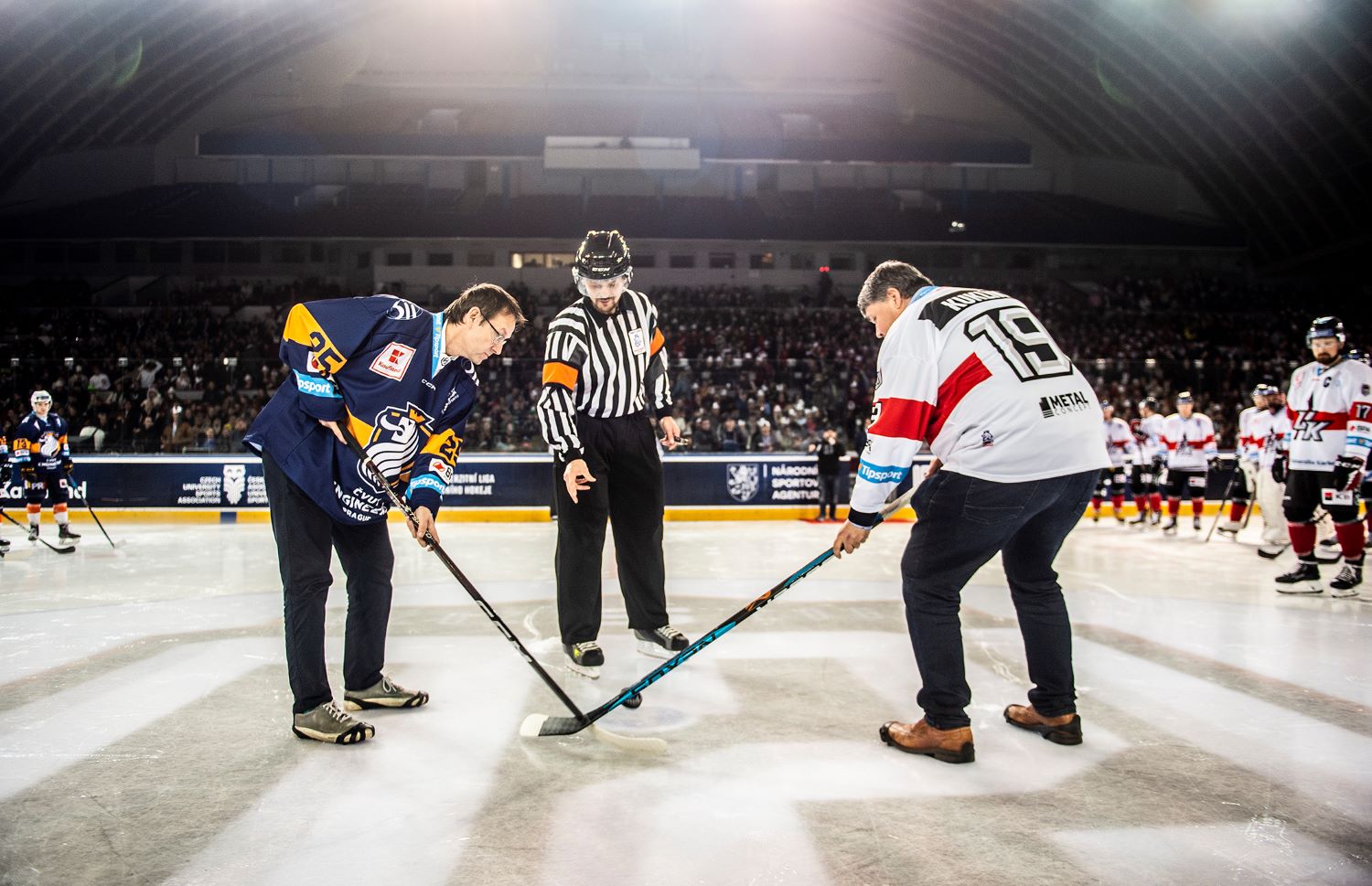 The Engineers were gaining momentum and in the 45th minute their captain Vobořil scored from the blue line, cutting the Kings' lead to two. In the 53rd minute, David Jindra was close to picking up a hat trick, but couldn't score. Hasil scored his second goal of the night for the Engineers making it a dramatic 3:4 - four minutes before the end. But the Kings were able to hold on and celebrated the win.
The hockey duel between the universities originated in Brno and was held in the capital for the first time this year. The programme started with an afternoon match in which the team of the Prague University of Economics and Business easily defeated the Czech University of Life Sciences Prague 6:2. The event then concluded with an evening afterparty in the Křižík Pavilion of the nearby Výstaviště Exhibition Hall.