In her youth, she loved sports: she skied, played basketball, and did horseback riding, and she loves swimming to this day. But 15 years ago she tried a sport that stood above the rest. "Is there anything nicer than walking out onto the course at 6 am and taking in the sight of the dew-covered grass?" she asks rhetorically. Psychologist Lenka Šulová, a professor at the Faculty of Arts, is, simply put, a huge fan of golf, a sport she cannot be without in her free time.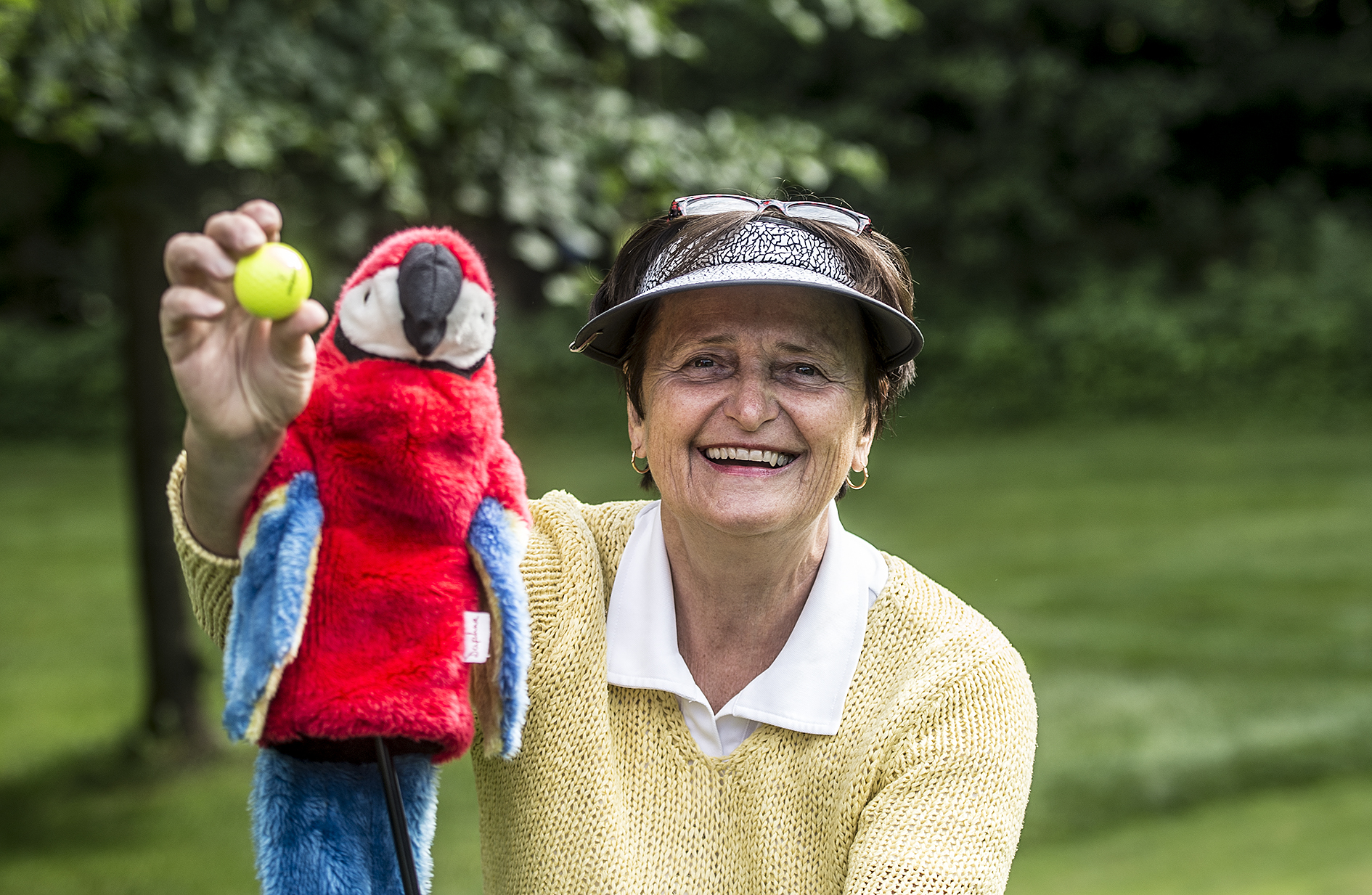 Šulová was introduced to golf by her husband, who had begun to actively play in the 1990s when the Czech Republic saw the opening of many new courses. "I used to tease him when he played," she says. "On weekends, I would go horseback riding and he played golf so we ended up not seeing each other very much. I made fun when he would say afterwards how tired he was, after all, 'it was just walking over nicely groomed grass' I told him. But then I rose to the bait and I tried it myself."
It quickly became clear that golf is no "walk in the park" but she stuck with it. Even more attractive was the possibility of travelling together, she says. "He went about it in a clever manner, suggesting we would play golf on our holidays rather than just lying on the beach." That too, stuck. From time to time the Šulas travel together to golf courses around the world.
"The sport changed our lives. When we visit Austria for three or four days, or even go on longer vacations, we tour the local golf courses. There are beautiful courses in the Dominican Republic, Mauritius, Israel, Andalusia." She very much likes Spain's El Chaparral, where she always had good results.
Karlštejn remains a favourite & the psychology of golf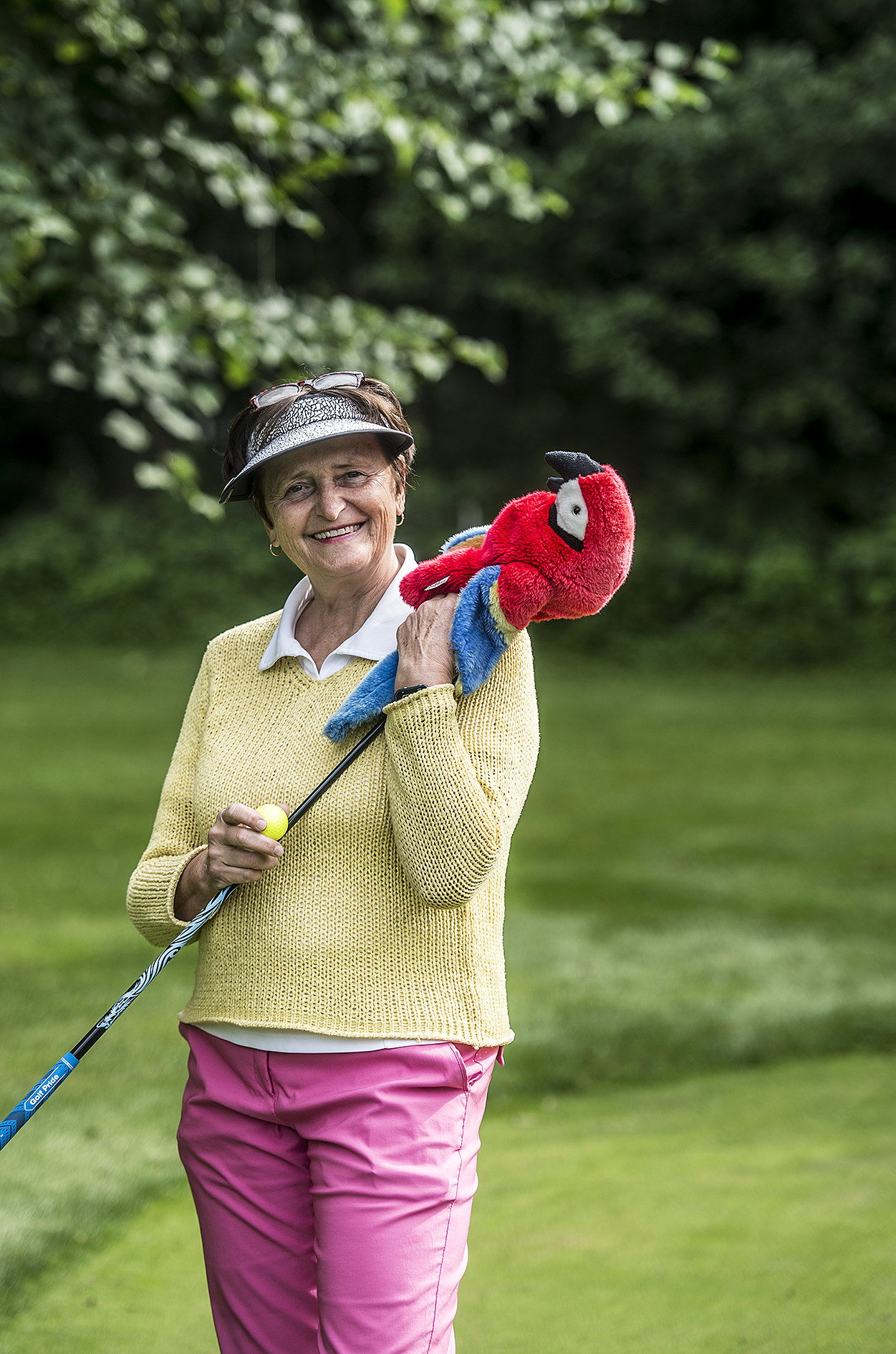 The professor is a patriot when it comes to her favourite course, Karlštejn outside of Prague near the famous 14th century gothic castle that was commissioned by Holy Roman Emperor and King of Bohemia Charles IV. "For me I think it is still the most beautiful and you can come back again and again and never grow tired of the view."
One potential "negative" in golf is that during the game there is a lot of time for discussion and sometimes friends or fellow competitors sometimes open up about their personal life events with an aim of consulting the doctor. While there is enough time, Lenka Šulová says she does not offer consultations during a match. "That, ideally," she says "is what the 19th hole is fore."
Still, she admits, the sport of golf and the desire to win can reveal a lot about a person's personality. "Some opponents attempt to improve their score, others may try to throw you off with comments such as 'It looks that one is going long' or 'I wouldn't want to be in your skin' or 'You must really like this hole'." And that's a field day for a psychologist," she laughs.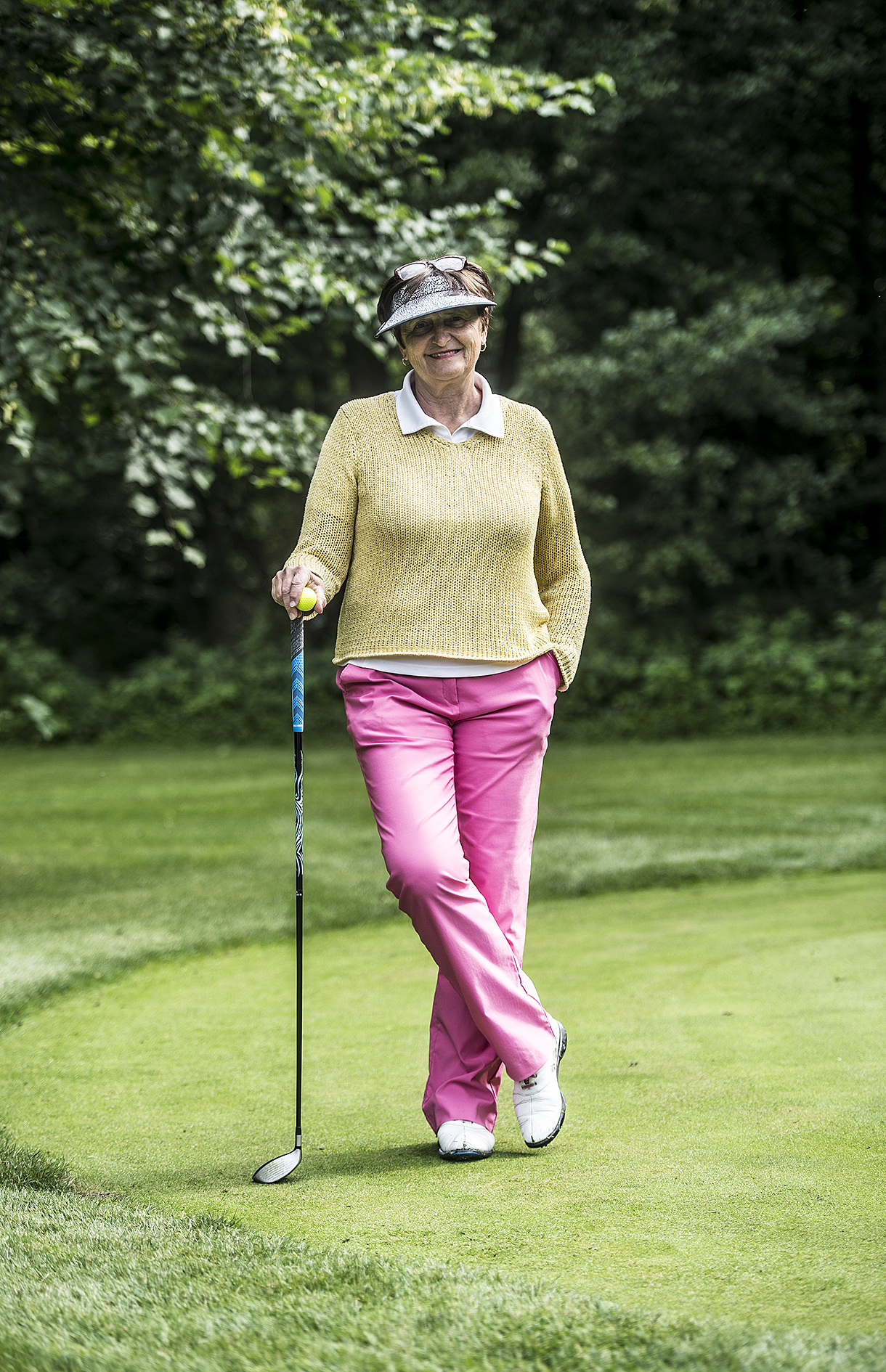 Šulová takes the idea further – of offering golf psychology consultation – and why not? The role of psychological coaches has only grown in professional sport for years.
"One's psyche represents at least 30 percent of success and when it comes to golf I think I have a good understanding of what complications players face in the game. Some players are overly precise and if their performance is less than 100 percent, they largely lose interest, even if they were still playing well enough to win. Other players are thrown off by one bad shot and then make a hash of the next three holes.
On the whole, there is no doubt in her mind that golf has a positive effect on one's psychological health.
"One hundred percent! Golf has a thousand forms and combines concentration and relaxation, which psychology often defines as crucial for growth or development. Alternating between suspense and relaxation. Golf also brings together different generations who treat each other with natural respect. You are in nature, you can clear your head and play at a level that suits your needs. You can play competitively, or socially with friends, or even on your own."
Professor Lenka Šulová
Lenka Šulová is a Charles University graduate from the Faculty of Arts, specialising in clinical and social psychology. Along with her private practice, she teaches at the Department of Psychology. Professor Šulová lives in Prague and considers golf one of the best sports there is. Her handicap is 22.