Over the course of a single year, Charles Games – the creators of famous titles like Attentát 1942 – launched Train to Sachsenhausen, inspired by authentic witness testimonies of those who experienced the events of 1939 – the takeover of Bohemia and Moravia by the Nazis and the closure of Czech Universities and persecution of Czechs. Charles Games are known for attention to historic detail, authenticity, as well as immersive narrative based on real-life events. Playing one of their games gives players a chance to relive but also to get a more nuanced feel for history and real dilemmas, difficult choices and also tragedy experienced by our forebears. Forum caught up with Vít Šisler, lead designer at Charles Games, and Pavel Voves, the director of the charity Memory of Nations.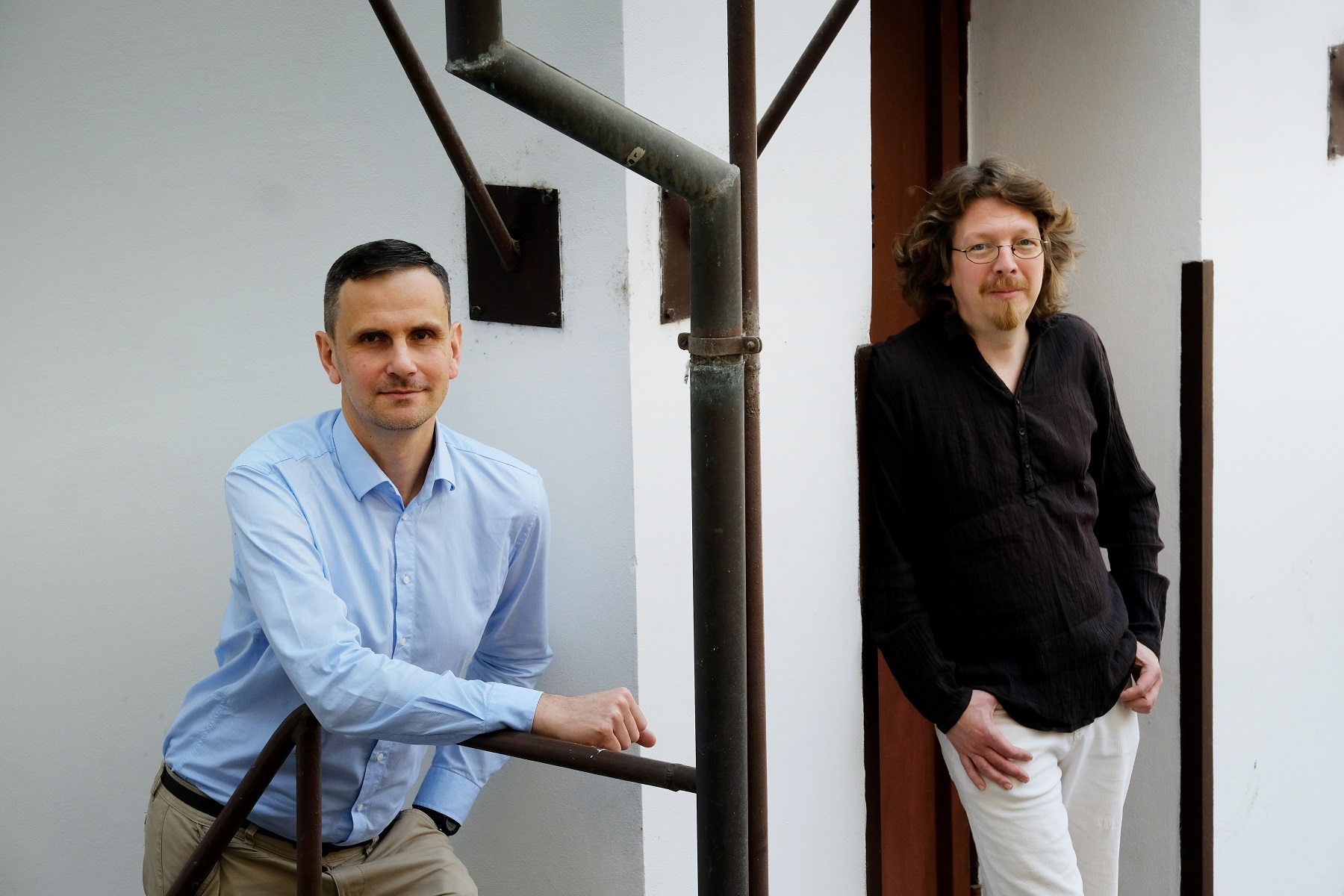 Vít Šisler (right), game developer of Charles Games, and Pavel Voves, director of the Memory of Nations charity.
"In one year and with a much lower budget than we were used to, we managed to create a short fast-paced but also emotional title, Train to Sachsenhausen. The games isavailable free and allows lesser-known events to reach a wider public both in Czechia and abroad," Voves and Šisler say. Pavel Voves provided the developers with authentic testimonies of witnesses. The game maps fateful events connected with the closure of Czech universities on 17 November 1939.
Pavel Voves: It was a coincidence, to meet a call by the German EVZ foundation (Erinnerung, Verantwortung, Zukunft – Remembrance, Responsibility, Future), which documents the crimes of Nazism [and commemorates victims] while looking for new ways to address the new generation. We prepared a project for the Young People Remember programme, proposing a theme about the historical events of 17 November 1939 and approached Charles Games to help us develop it the way they know how - in the form of a history-based game.
Vít Šisler: It is important to say that our studio has two main pillars. One is original games like Atentát 1942 or Svoboda 1945, which we publish ourselves and are our 'bread & butter'. The second pillar is custom games - we offer solutions in the area of so-called serious games, which are educational titles or games with some kind of overlap in general. This is how DigiStories: Nela about cyberbullying for People in Need, for example, was created and used in schools.
How does Train to Sachsenhausen differ from the previous two games, also set during the Second World War?
VŠ: It is significantly shorter and easier to understand the game principle. Our goal was to give players a strong emotional experience relatively quickly. The fact that it works on mobile phones as well as computers and is free to download means that the theme of 17 November 1939, which may not be as well-known as November 1989, can become more widely known. For younger ages, it might not occur to someone to go to the library and borrow a book about 1939. But to download and play a mobile game is a whole other level that is much more accessible to them.
PV: Memory of Nations has long recorded interviews with survivors of Nazi persecution. We covered this topic in 2010-2013, when the documentary Zvláštní Akce Studenti was based on them. We had filmed several hours of interviews with the survivors and this was a great opportunity to use their testimonies further in a completely new and innovative way.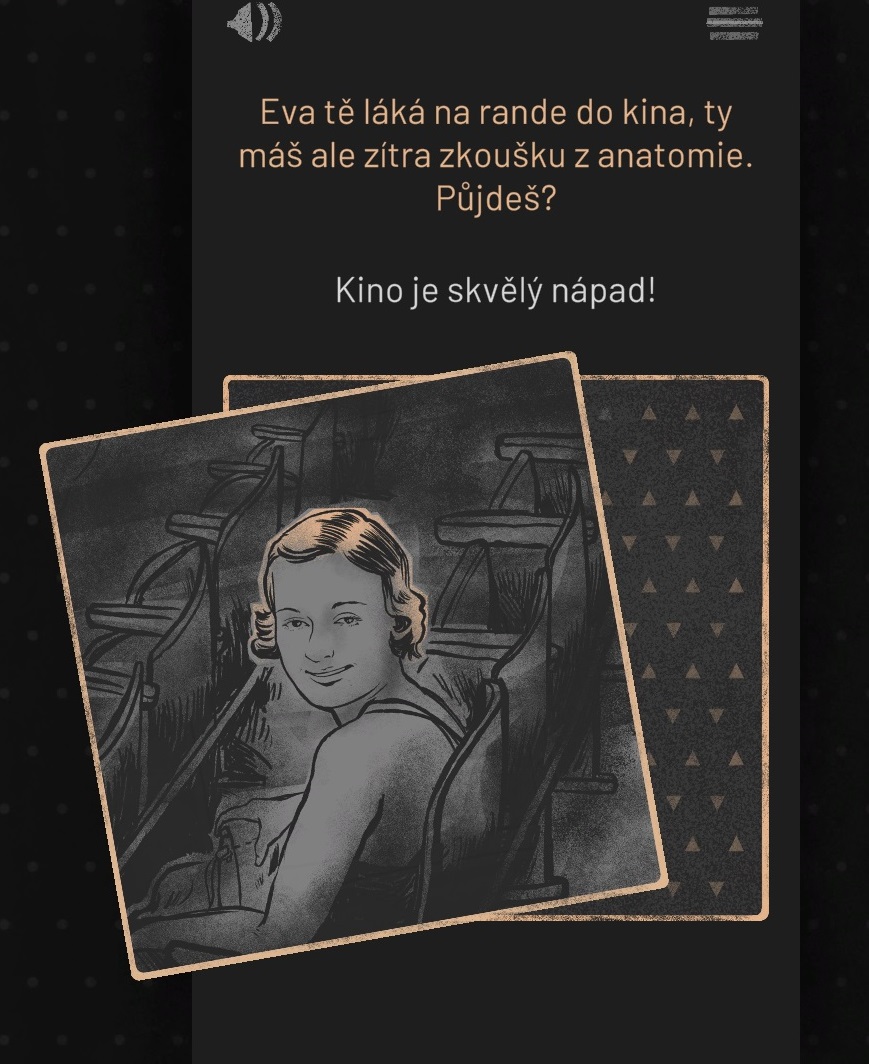 Did the quoted witnesses have the opportunity to see the game?
PV: Some of them still took part in our first project, the documentary mentioned above, but the last contributing witness died in 2019.
As an historian, what do value or enjoy about the game?
PV: For me, it was particularly interesting to perceive methods of working that we had not experienced before. Of course, the events are presented in a certain abbreviated way, but the structure of the stories or the tour of the virtual museum, which is available to users in addition to the game itself, are presented in great detail and chronologically and nothing essential was left out. Expert supervision was provided by historian Petr Koura. The scenario was consulted with us in great detail, for example, how locomotives looked like during the Protectorate, the daily press, etc. We drew on a lot of materials and I think that we managed to map the facts of that time really faithfully and to embed them in the gameplay.
Thanks to the variety of different experiences of survivors, you could build the game from several storylines.
VŠ: Precisely. Compared to Attentát 1942, we decided to go a different route and to make it more like a game where you make real decisions. Every move you make has certain consequences that affect the fate of the protagonist. We cover a relatively short period of history in the game - from the arrest of students on the university campus to the transport by train to Sachsenhausen. But we had so many different memories at our fingertips that we could afford to show different variations: if you choose this way, this happens; if you choose this path, you face something else... We've created a fictional student's story, but at the end of it you hear that the path you chose and the choices you made led to something that really happened. You'll hear a real-life memoirist talk about them, who has experienced in his or her own life exactly what you went through a moment ago in the play. Without the Memory of Nations' archive, we would never have been able to do this, nor would we have dared to do it.
Before the game was published, you conducted initial testing in high schools. What was the reaction?
VŠ: Very positive - from both teachers and students. They said that compared to our previous games, they felt more involved in the story and able to influence the outcome, which was exactly our goal. The game is very simple - in a positive way. You get to know the rules quickly, you don't have to think about them anymore and you "just" make decisions as the protagonist.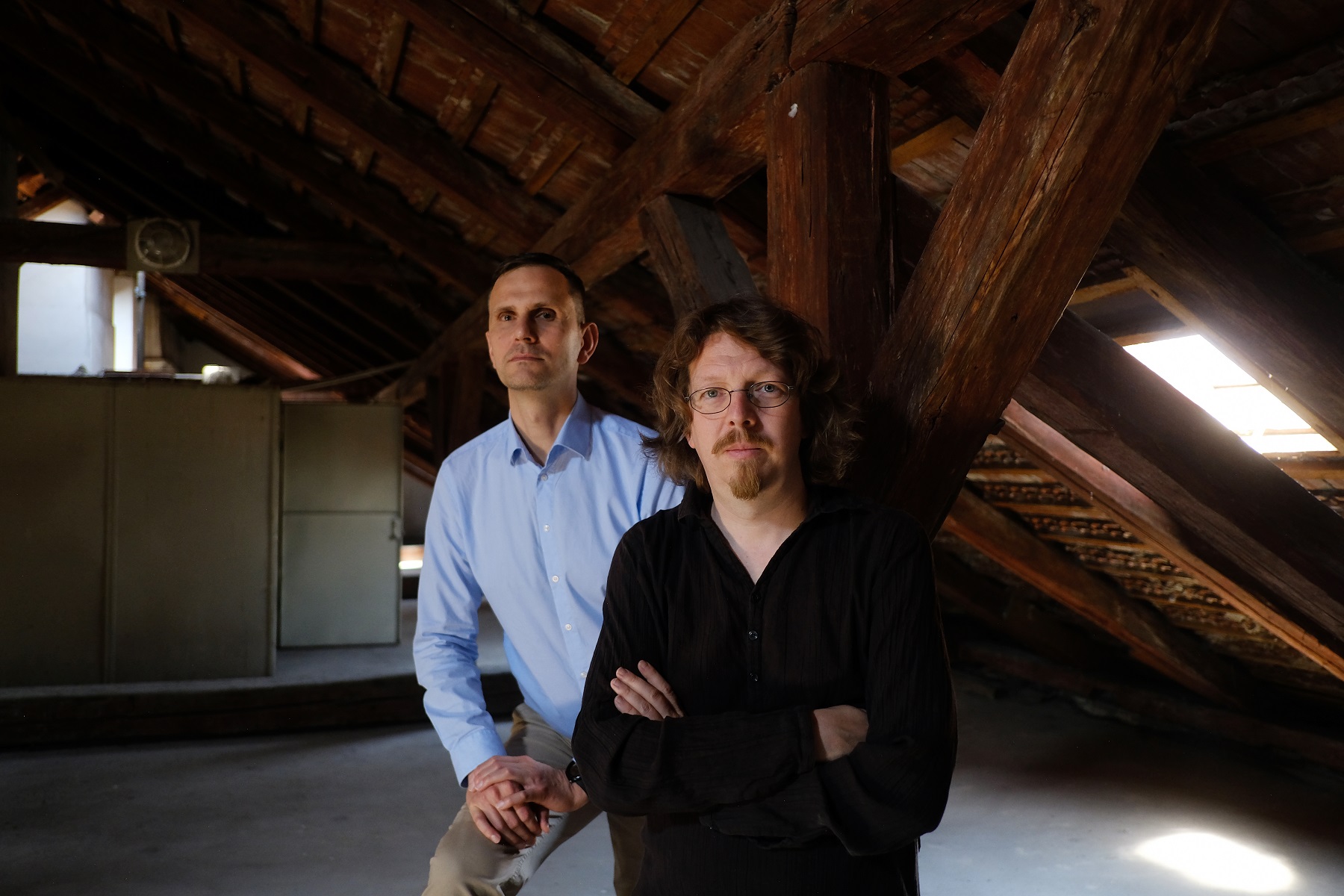 VŠ: The teachers especially appreciated that the game is short and does not place barriers between the user and the content. The control layer is deliberately so simple that it works even for people not used to playing games at all. Our previous games were closed stories that last three hours and require a deeper dive into a rather complex subject. A few people are tempted to go back to them and look for other endings and other options, but in general it's a plot that's closed. Whereas Train to Sachsenhausen downright invites you to play it repeatedly and find other paths of memory and other alternatives.
How many alternative endings does Train to Sachsenhausen actually have? I got to four, but I'm sure there are more.
VŠ: Seven, so it makes sense for you to play the game over and over. And this is also a very strong aspect in terms of teaching. By playing it repeatedly, you're looking at the event from different perspectives and possible reactions. You get more and more under the skin of history. You get a better understanding of the different contexts.
Train to Sachsenhausen can alsobe played in English and German in addition to Czech. How has it been received abroad?
VŠ: Outside of the Czech Republic, we have high download numbers in Germany and the USA. But in general, players of our games can be found from Japan to San Francisco. Attentát 1942, which was released in 2017, has sold in about 120 countries to date. Train to Sachsenhausen has only been available for two months, we'll see how successful it is. It was a completely new format and experience for us, and we are thrilled that even with significantly fewer resources and time we were able to develop a game that has such a strong impact.
Vít Šisler, Ph. D.
Vít Šisler works at the Institute of Information Studies and Librarianship at the Faculty of Arts, Charles University and at the Department of Media Studies at the Institute of Communication Studies and Journalism, Charles University. His research focuses on information and communication technologies in the Middle East, educational games and simulations, and computer games. During his PhD studies, he completed a research fellowship at Northwestern University in Chicago on a Fulbright scholarship. He is a founding member of Charles Games and the lead designer of its computer games.
Pavel Voves
Pavel Voves is an historian, statutory representative and director of the non-profit society Memory of Nations whose aim is to care for the common memorial heritage of persons persecuted by totalitarian regimes, including the victims of Nazism (National Socialism). In addition to the game Train to Sachsenhausen, which he co-produced with Charles Games, he was the main coordinator of the travelling exhibitions Memory of the Face/Faces of Memory... or The Fate of the Roma during World War II.