Every three years, Ireland's most prestigious university, Trinity College Dublin, advances its strategy for communications and PR on and off campus. The slogan of the PR department's latest approach us Unity in Diversity. The team emphasises keeping its approach as simple as possible. Two members of the Forum editorial team were able to see for themselves during a recent week-long internship in Ireland.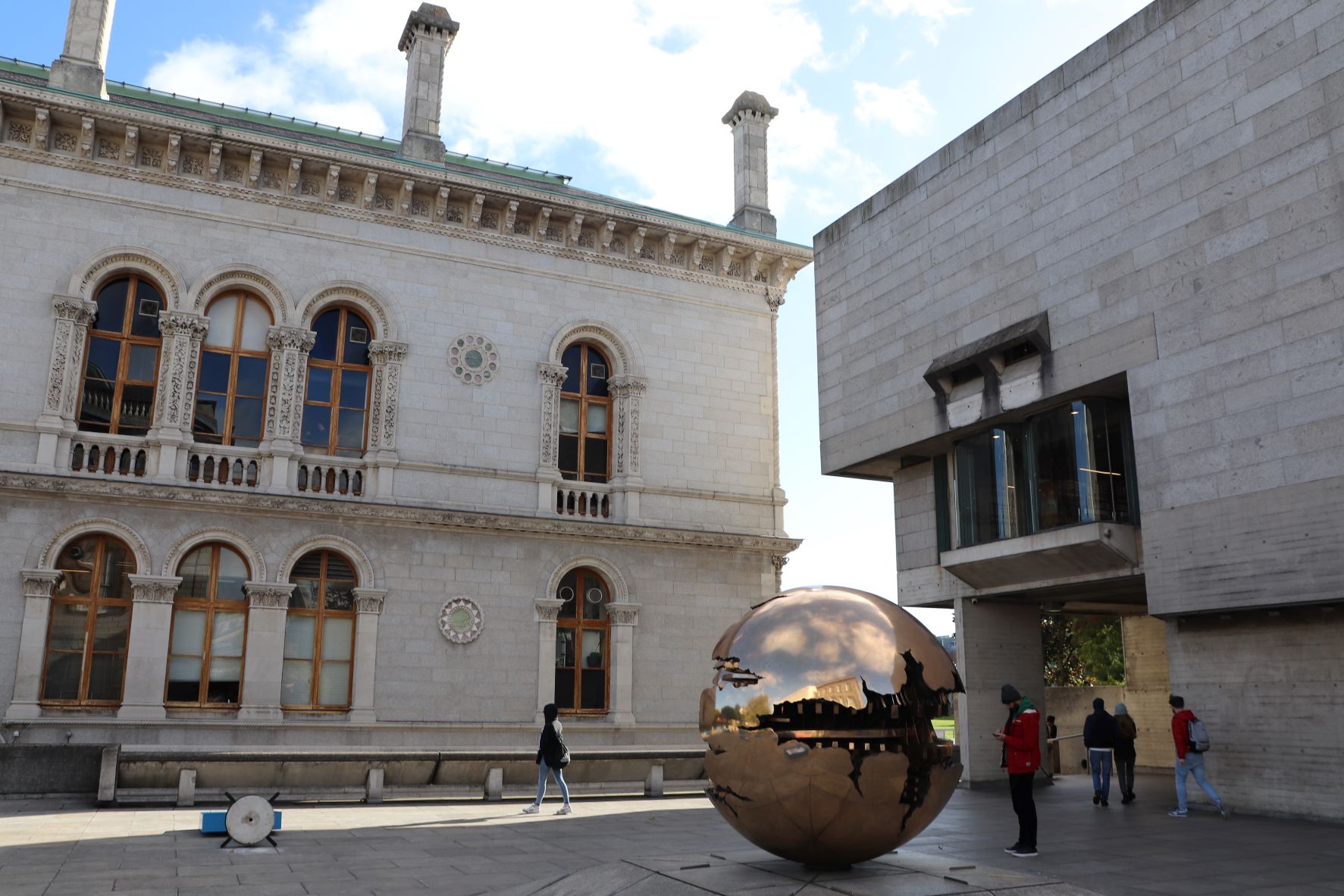 Trinity College Dublin is a leading Irish university, according to various comparative rankings it is in the world's top one and two hundred schools.
Previous experience has shown that although many parts of Trinity College Dublin (TCD) have their own PR teams, communication between different sections has not always been ideal. Therefore, an entirely new department, Trinity Communications, was created to unify the school's approach. The strategy rests on three basic pillars: strengthening the university's narrative and brand, aligning team members responsible for communications, and more effectively engaging the broader public and media.
Each of these pillars contains several sub-tasks and strategies to achieve the goal. In doing so, the nearly 50-page Communications Strategy spells exact timeframes within which goals should be achieved and who specifically is responsible. "One of our goals is to simplify all organisational matters, so we're trying to live up to the Keep It Simple – or K. I.S. - motto," Trinity Communications Deputy Director Sally-Anne Fisher says with a smile.
Their own climate change officer
"We also focus on highlighting the role of our students and letting them know how important they are to us. Sustainability is then a big theme; for example, we have created questionnaires about what sustainable products should be in the university shop. Incidentally, Trinity also has a vice-provost for climate change. And it is very important for us to present our scientific work in a clear and understandable manner," Fisher adds.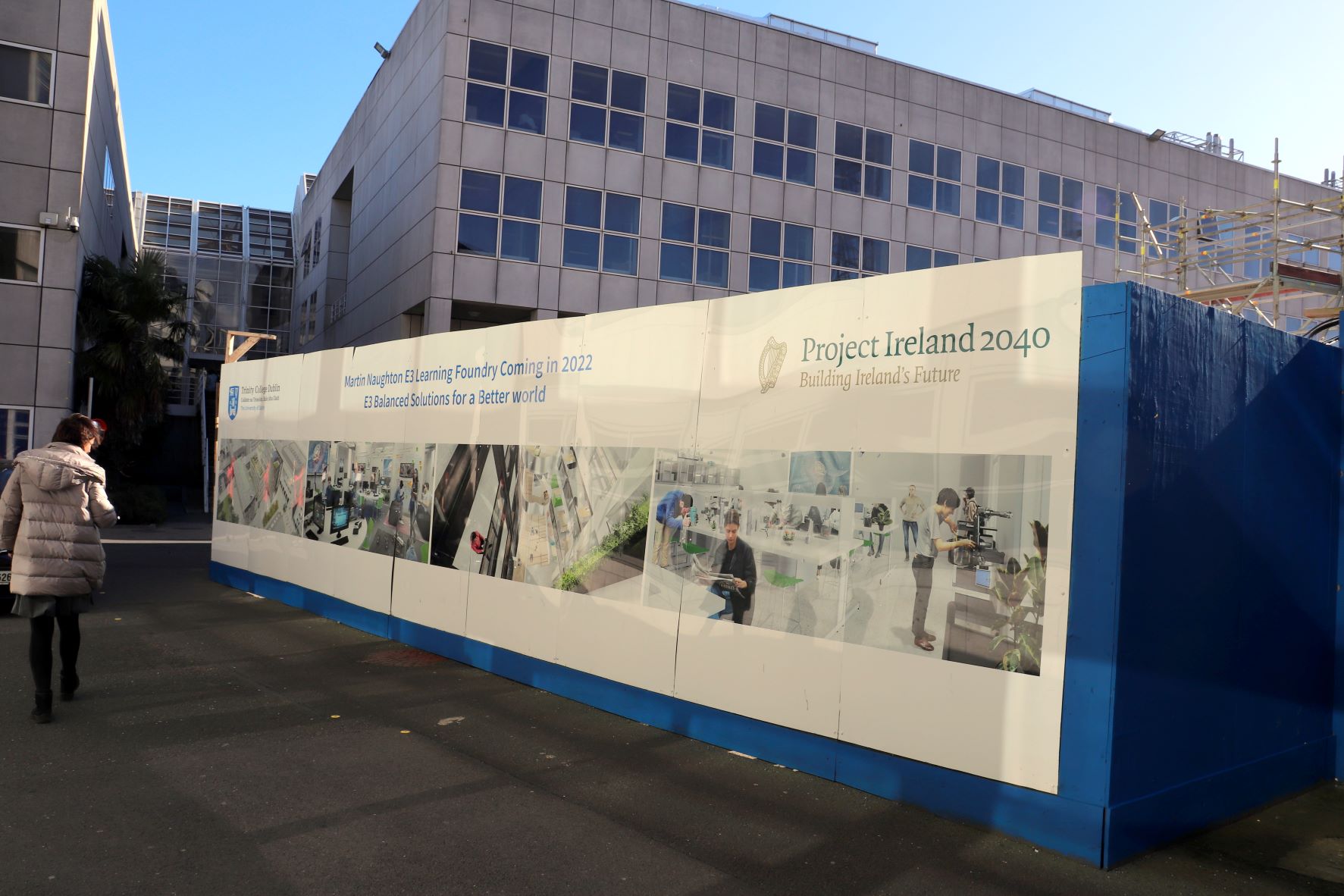 A new science centre is currently being built on the campus of Trinity College Dublin and is due to be completed in 2040.
Short two-minute videos featuring the different science teams help in science communication. Around 40 episodes have now been completed and can be viewed on the university website, YouTube and video screens on the TCD campus. The plan is to make about one hundred videos, absent a large production team, exactly in the spirit of the aforementioned K. I.S. philosophy.
Lights, mobile phone, action!
How do they do it? "I often just film with my own mobile phone with a microphone," Thomas Deane from the PR team explains. "It's cheaper, faster and more flexible. Plus, people are more relaxed in front of a mobile phone than in front of a camera," he adds. He took a two-day video editing course straight from his mobile phone. He is primarily responsible for presenting the faculty's Science, Technology, Engineering and Mathematics research.
He works with journalists (for example, from The Irish Times), issues press releases through MediaHQ.com, a paid-for publishing service within Ireland and the UK that can be accessed by journalists and writers, and finds TCD experts for the media to comment on their topics.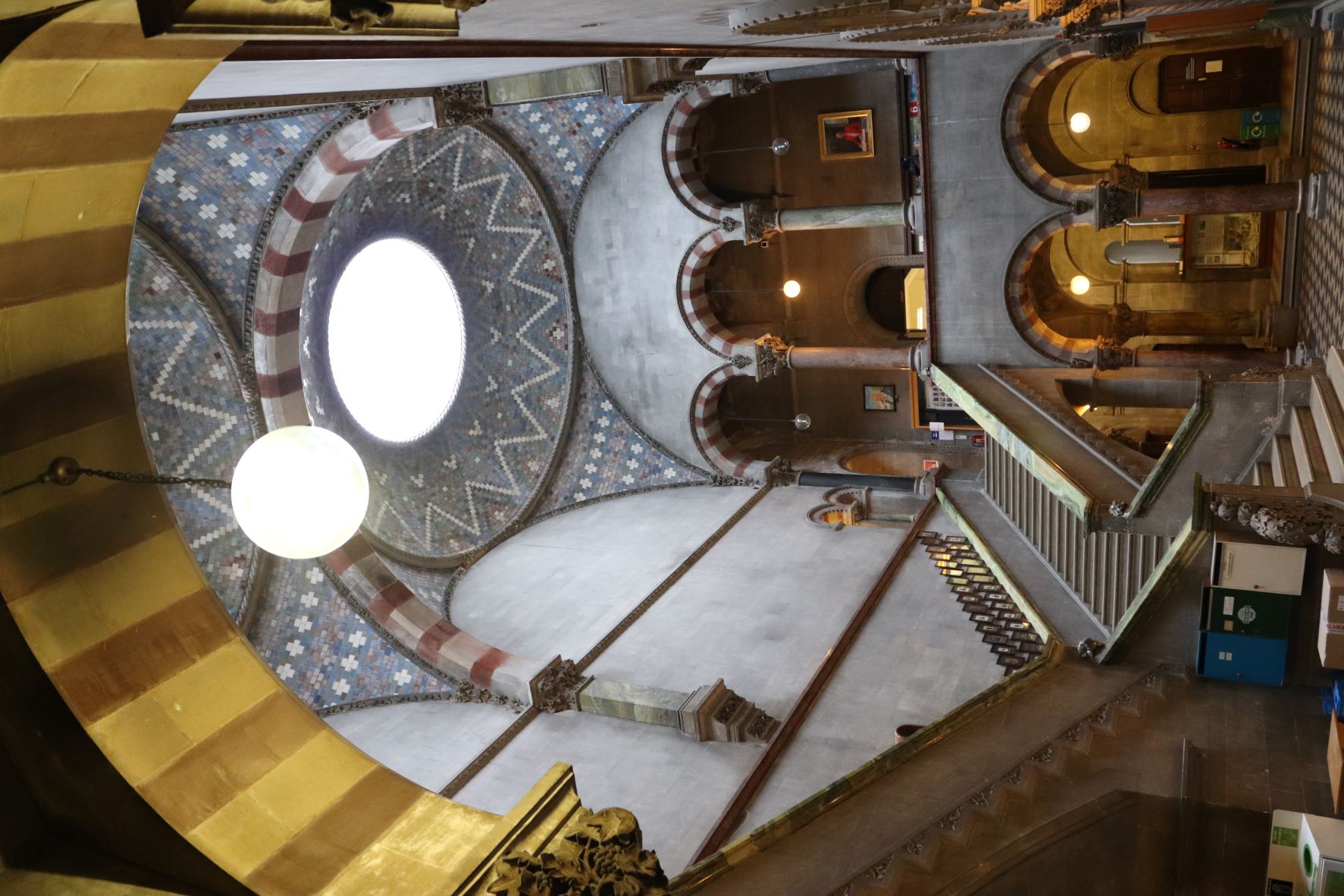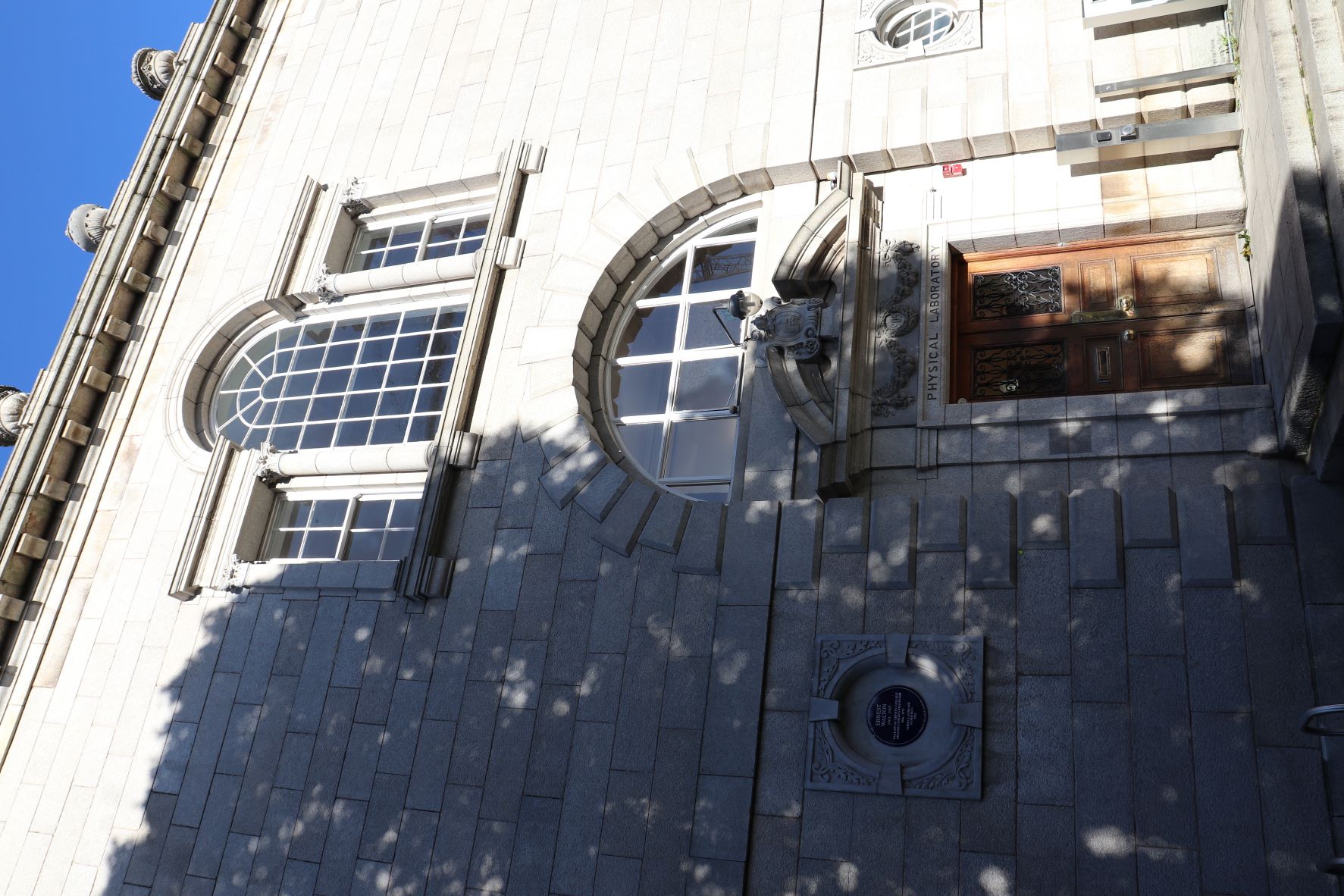 The interior of the Dublin School of Science (left) and the Physics Department building.
Contact details for all the experts at Trinity College Dublin can be found in a booklet published by the university, all listed alphabetically. This is also used by Ciara O'Shea, who is responsible for promoting medical topics. Here she leads on cancer research and the new trend is PPI (Patient and Public Involvement), or public involvement in research and health. "We have several proven and active experts, and we also involve Ph. D. students who need support and publicity," she describes.
Expert input is then featured on the university's website and social media channels, which are managed by Sharon Campbell. "We handle the same story in different ways for different channels. We mainly put information for parents and the public on Facebook, things of interest to institutions and partner companies on Twitter, and we try to reach students through Instagram and TikTok," she reveals.
In addition, the posts for the latter two platforms are contributed by the students themselves; Sharon agrees on topics with them and then oversees the final result. "Students shoot videos on their phones and edit them themselves. We have a limited budget, so we rarely do more professional, turnkey videos," Sharon adds. TikTok and Snapchat are designed for young people, so they are primarily meant to entertain.
A student newspaper and two magazines
As a representative of Charles University's main website and Forum magazine, we were naturally interested in Dublin's publications and as chance would have it there is a student newspaper run by the students themselves. Originally a print magazine, Trinity Today is now published quarterly online only, but many articles have an audio version. TheTrinity Alumni News, the alumni magazine, is also published four times a year and has a print version, but this is only published once a year.
"We have a small team and involve journalism students, and the photos are usually taken directly by the authors of the articles," says Aofie Brady of the Alumni Team. The print version of the magazine has a circulation of four thousand, with three thousand being sent directly to selected alumni. The rest of the 140,000 living alumni receive the online version, as well as a regular weekly email about what's happening at their alma mater.
All TCD alumni have lifetime free access to a designated area in the centre of campus where they can just hang out with friends and have tea. They can also use the University Chapel (including for weddings) and have free access to the renowned Trinity Library. They are also invited to regular events or workshops, and through a special website they can contact senior alumni by discipline and ask for advice or a meeting, for example.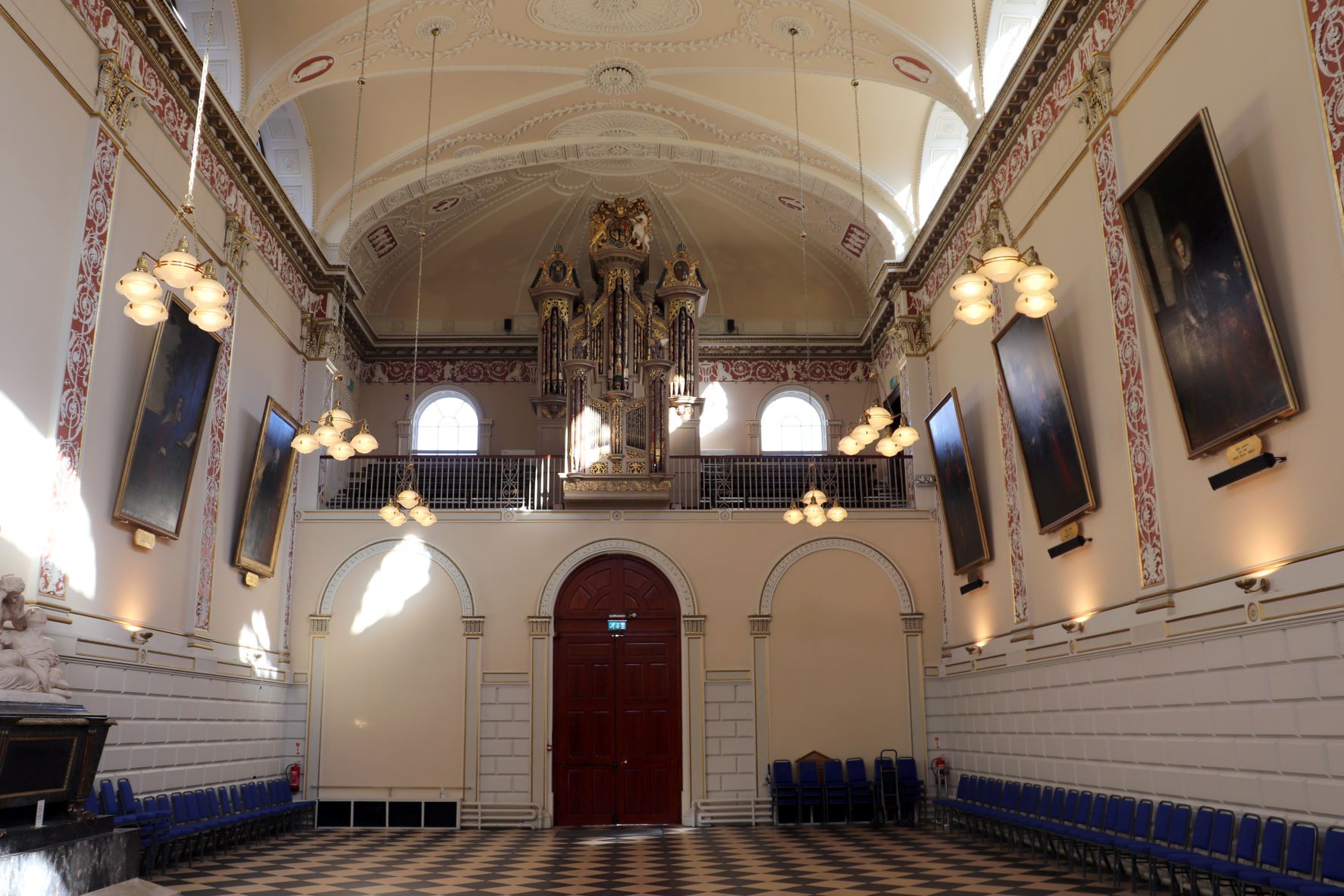 Trinity College staff, in turn, have the use of the intranet from 2021 to find out about staff events, significant anniversaries or achievements across the university. Posts about staff members' hobbies or pets are also popular, and there is no shortage of practical guides on how to deal with different situations and/or a glossary of TCD-specific terms. A university newsletter is sent out to staff every week on Fridays.
The campus as a tourist attraction
Trinity College Dublin, or the University of Dublin (both names are used), was founded by Queen Elizabeth I in 1592 and modelled on the universities of Oxford and Cambridge, with which it still works together closely. It is one of the seven ancient universities in Britain and Ireland, and its main campus in the heart of Dublin was named one of the 15 most beautiful university campuses in the world by Forbes in 2010.
That's why TCD is also one of the most popular tourist destinations for visitors to Dublin. The biggest draw is the Library of Trinity College, the statutory deposit library for Ireland and the UK, which contains approximately seven million printed volumes and a significant number of manuscripts. The most famous is The Book of Kells, dating from 1661. The collection also contains a rare copy of the 1916 Declaration of the Republic of Ireland and a 15th century wooden harp, which was the model for the current coat of arms of Ireland. The Library receives over half a million visitors a year!
Trinity College also includes a number of buildings and facilities located around the city. Academically, it is divided into three faculties comprising 23 schools and is most highly regarded in the areas of law, literature and the humanities. In 2009, TCD became the first and only Irish university to be ranked in the top 50 (43rd) of the QS World University Rankings and Times Higher Education. In the most recent edition, TCD was ranked 98th in the world (146th in THE).
The university has produced many successful Irish poets, playwrights and authors, including Thomas Moore, Oscar Wilde, Jonathan Swift, Bram Stoker, or Sally Rooney. Rooney's book Normal People was the basis for the popular HBO series. Nobel Prize winners Samuel Beckett, Ernest Walton, Mairead Maguire and William Cecil Campbell, who also studied here, as did four former presidents of Ireland. The head of the university is the so-called provost, who is elected to a 10 year madnate. Linda Doyle was elected in August 2021 and is the first woman ever to hold this post (similarly to Rector Milena Králíčková last year at Charles University). Women were first admitted to Trinity College as full members in 1904. There are currently over eighteen thousand students studying at TCD, forty of whom are Ukrainian nationals who received scholarships after Russian troops invaded Ukraine almost one year ago.