The traditional Rector's Sports Day at Charles University offered a prime opportunity for competing students to measure sport skills and get to know each other across faculties. Teachers also were also able to take part in sunny spring weather at sports facilities of Charles University in Prague, Hradec Králo vé and Plzeň.
Ten different sites in Prague hosted sports events, while competitors in a boat race on the Sázava river outside the capital met to head out from the Main Railway Station. Those interested in seakayaking, by contrast, travelled to Nová Rabyně in Slapy. In Hradec Králové, there were sports events at four sites, and Plzeň in five. Traditionally, the most activities took place at the CU Sports Centre in Hostivař, where almost half of the 28 Prague disciplines took place. Including the novelty of this year's & field - a university quad mixed team event.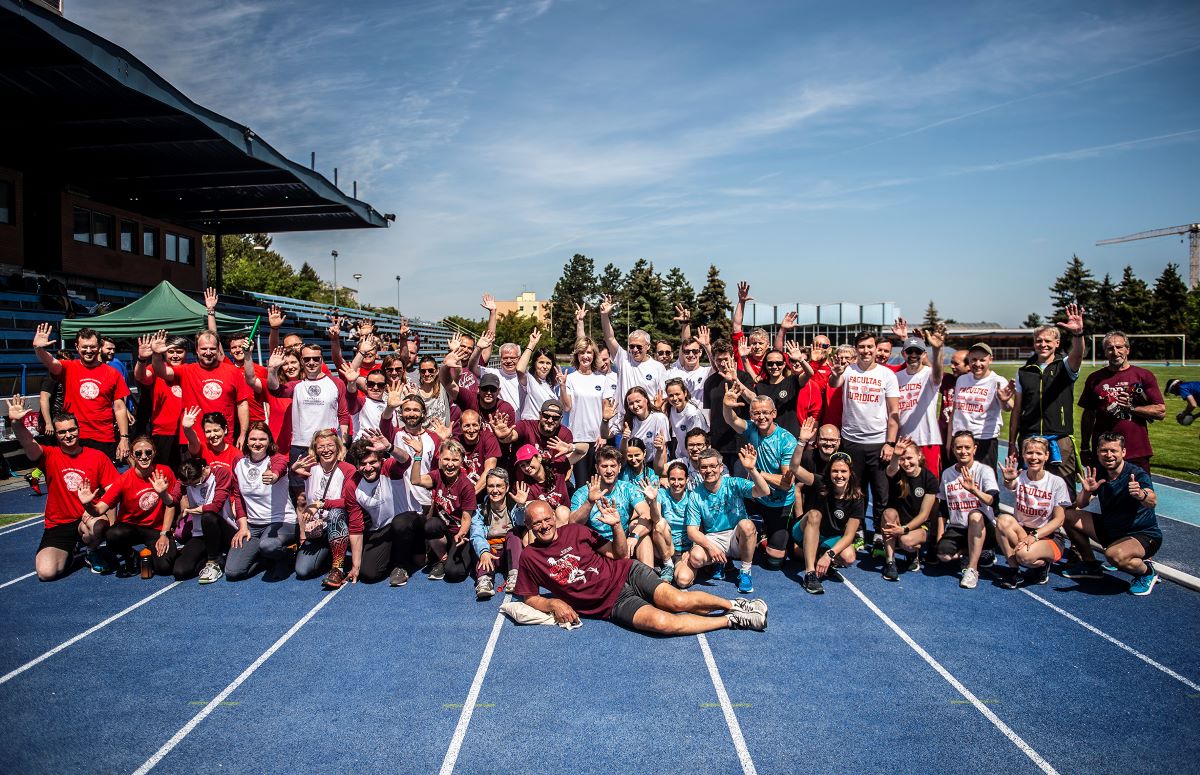 The quad consisted of the following: the javelin throw, shot put, 5 x 40m relay race and long jump. Teams of five competitors were selected by the faculties while the management of Charles University also got involved. The Rector's Office put together two teams, which included members of the Rector's Board and the vice-rectors Eva Voldřichová-Beránková, Jan Kuklík, Tomáš Skopal, Martin Vlach and Jan Polák.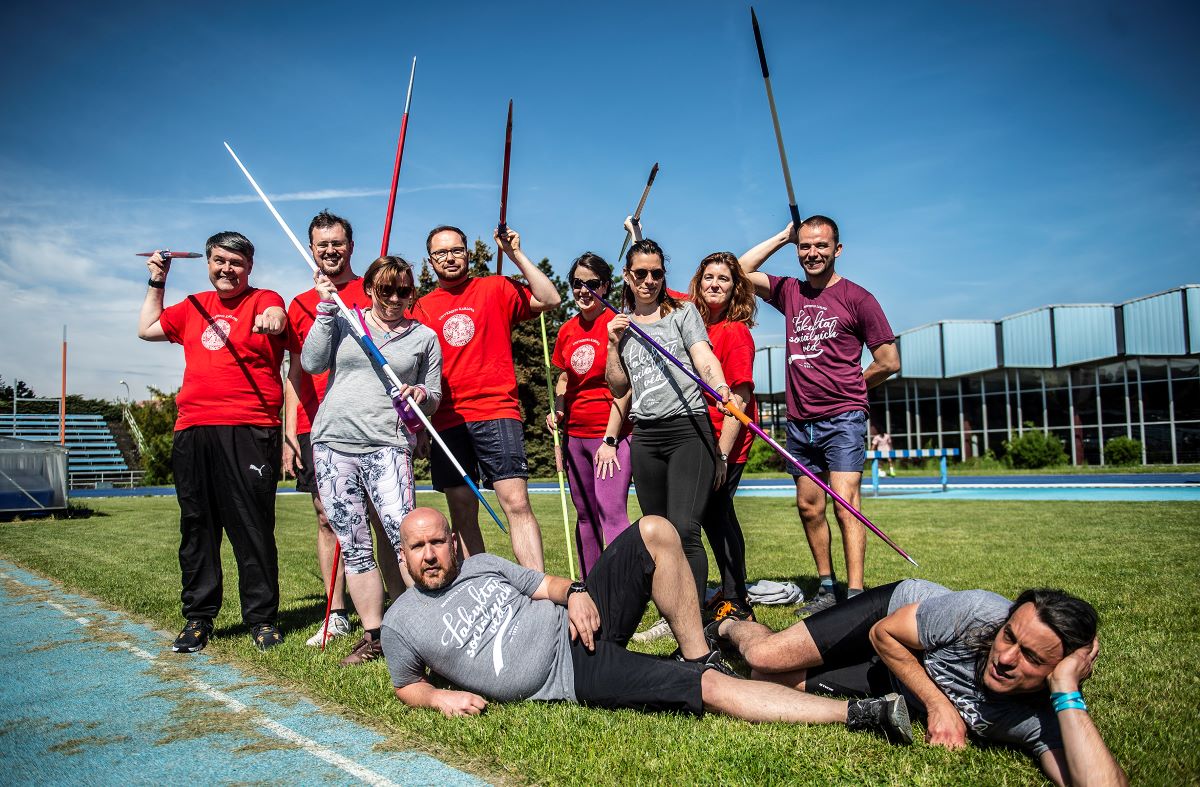 In total, over thirty types of sporting activities were prepared for the participants of the Rector's Sports Day, including chess, golf, aqua fitness, croquet and Nordic walking. The more courageous participants could go down the Sázava River, climb an artificial wall or cycle 50 kilometres from the building of the Faculty of Medicine in Hradec Králové to Potštejn.
Those interested could also try not lesser-known disciplines such as Taebo, Kanjam, or Ringo. This year the event was organised by the Institute of Physical Education of the First Faculty of Medicine of Charles University.