The most recent World University Winter Games were extremely successful for Czech athletes, who brought home a total of 12 medals. The first, a silver medal, was won in snowboardcross by Jakub Žerava, a student of the Faculty of Physical Education and Sport of Charles University.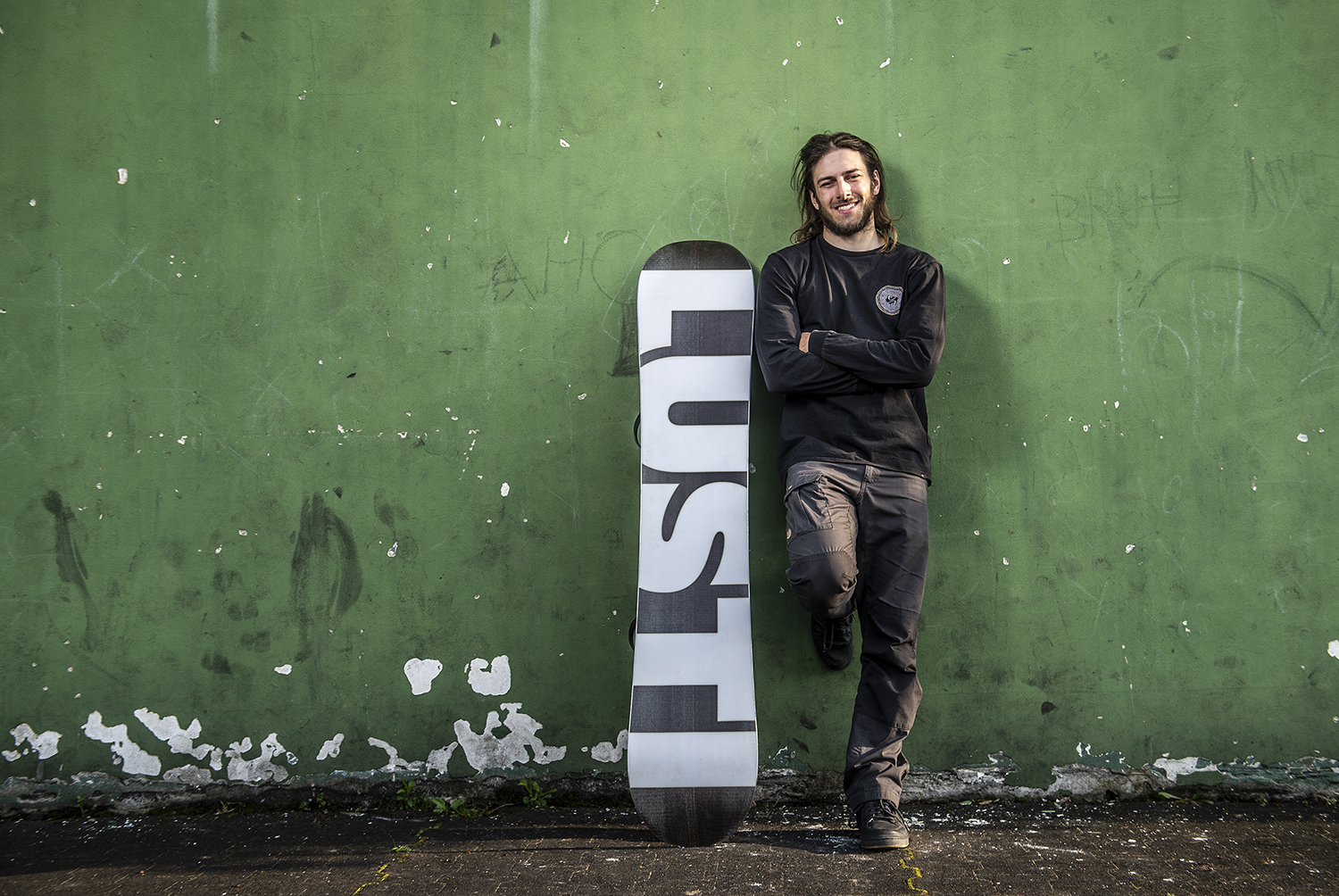 When the university competition started in Lake Placid in January, the conditions on the snowboarding slope were not ideal. Snow had replaced the morning rain and the area was wet and many of the competitors fell on their way down. "I was very cold all day and sometimes I lose motivation in such conditions... But I tried not to think about it too much and chose to fight," Jakub Žerava says of the highlight of his sporting career so far.
The snowboarder pressed forward, fighting from sixth spot in qualification, and ended up second only by Frenchman Gattaz in the final. With the silver medal, Žerava improved on his eighth place finish at the previous Universiade in Krasnoyarsk in 2019. The 25-year-old rider counts two third place finishes at the European Cup and participation in the 2021 World Championships among his most valued results.
Rule of three
"The quota for athletes from the Czech Republic at the World Cup is two men, one woman, and there are four of us on the national team. So the decision of who will go to the World Cup is made during training and training camps, it is always according to one's present form. Sometimes we all go to a race and the decision is made on the spot, which of course does not apply to races in more distant places where the travel costs are high," explains Jakub Žerava.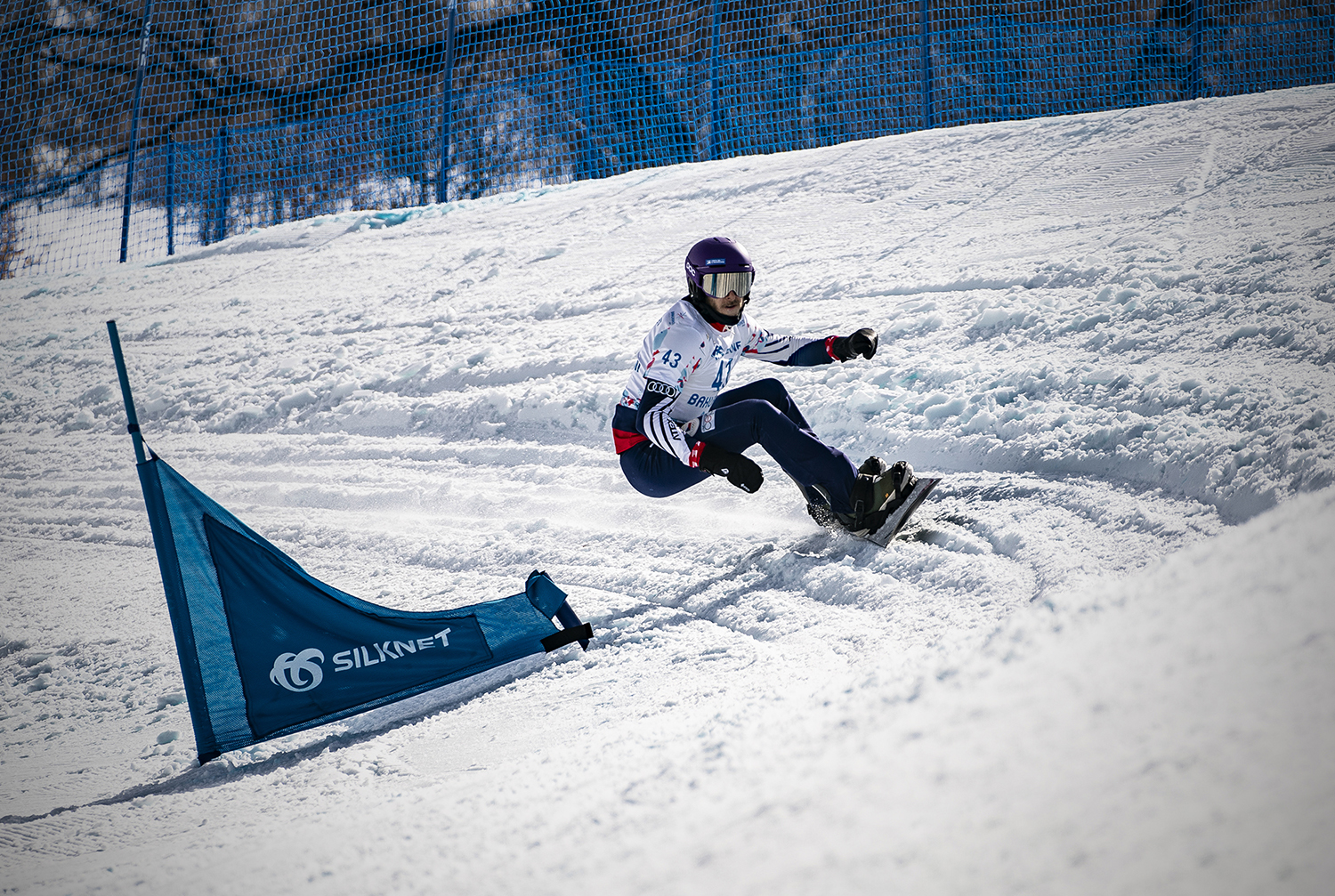 Jakub Žerava in action. From Jakub Žerava's personal archive.
There is a lot of competition among men in snowboardcross and the results can be very close. Žerava has twice finished just before the main SP race, which can accommodate 32 riders - last year he finished 33rd in races in Krasnoyarsk and Cervinia, Italy. Otherwise, he's been picking up starts mostly at European Cups. "The courses there are a bit different and smaller. But sometimes it's even more dangerous than the World Cup, because the track arrangements are worse due to the smaller budgets."
Sports fans will be familiar with the last name Žerava, the former motocross champion, distantly related to Jakub. He likes to ride motorbikes as well and even more to bomb down big hills. "If I wasn't snowboarding, I'd probably be downhill mountain biking. I really enjoy biking - especially downhill, not so much uphill," laughs the adrenaline-loving rider.
On his Instagram account you can see him jumping out of a plane, diving or even skiing with his dog. "I enjoy adrenaline raising activities. I scuba dive quite regularly, and I ride my bike downhill, I definitely want to keep doing those kinds of things. I've only ever jumped out of a plane where where the parachute opens itself, so eventually I'd like to work up to jumping all on my own and pulling the rip cord manually." In his spare time, he also likes to skateboard and rides a longboard as well.
As a native of Turnov, Jakub started snowboarding quite a bit later than his peers and later than one might think: after all, the mountains were his backyard. But the turning point was attendance at a snowboard camp he got from his parents at the age of 16. "That's where I learned the basics; it wasn't just about trying out behind our cottage in Kořenov anymore.!"
His athletic foundation is more than broad. He did track & field in elementary school, and as a junior he didn't do badly at all in the 800-meter run. "Over time, I got tired of running over and over again, and I also gradually stopped being the best in the older categories. So I tried other sports." For example, he played handball and during high school in Liberec he played American football for a year-and-a-half (as a running back and sometimes as a receiver). But I figured there was no point in doing both things halfway."
So he focused on individual performance and went from there. Does he miss the team environment? Not really and he says why: "Even in snowboarding you're not really just on your own, it's also a lot about the other people on the team. If I prepared and trained alone, I would never get to a higher level, comparing yourself to other, better racers pushes you further," says the member of the Czech Snowboardcross Team, which is basically the Czech national team, which includes Olympic champion Eva Adamczyková (formerly Samková) who won gold at Sochi in 2014.
Flying down the slope
An important part of the team are the service crew that takes care of your boards and especially proper waxing. "This is one of the main factors of success. There are different products and waxes for specific conditions, including wet snow, and our crew test and apply the proper wax accordingly. Besides that, snowboardcross is also a lot about knowing the trail so you know where you can pick up more speed. And it's also important to use the right tactics because every track is basically different."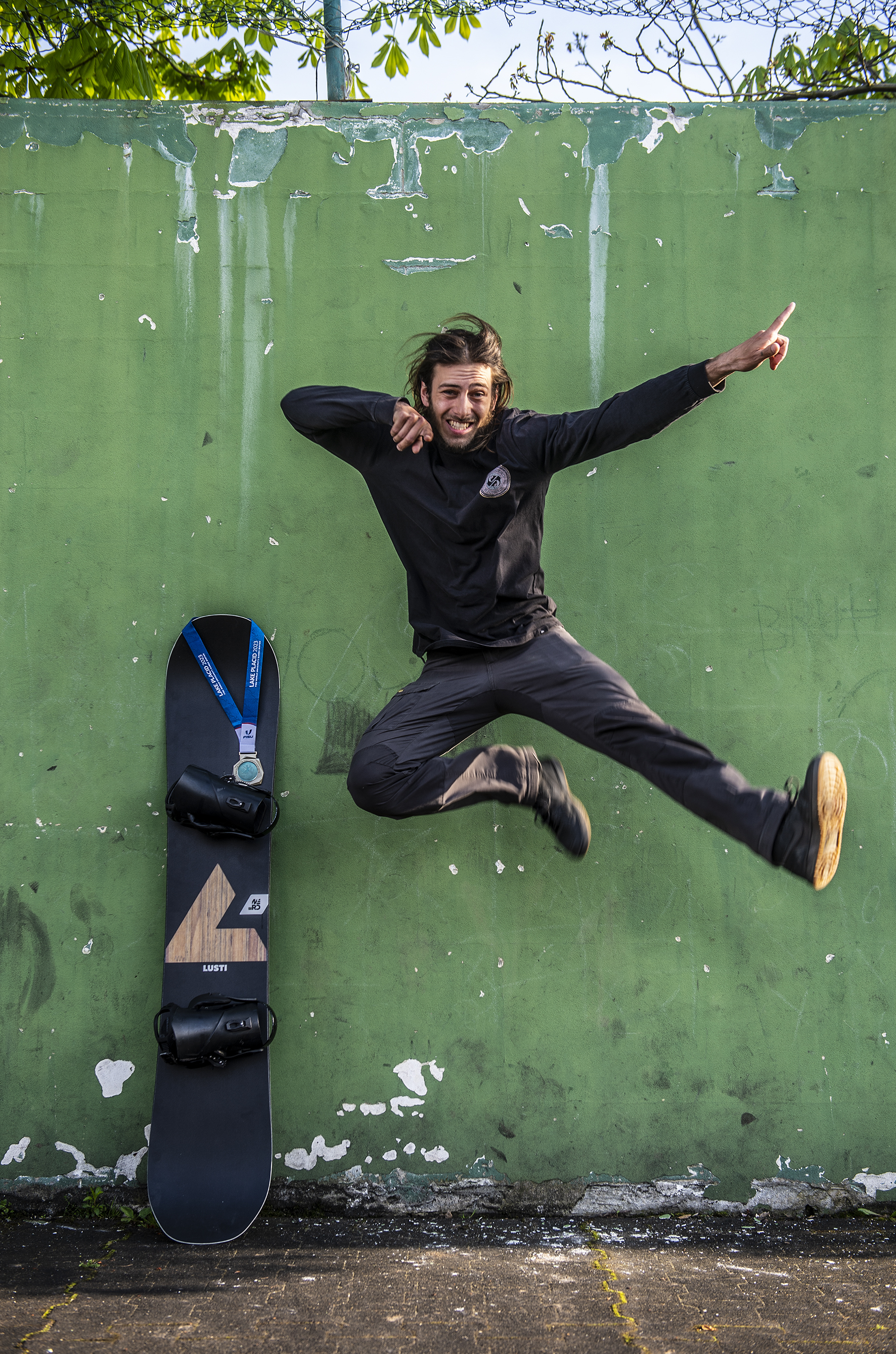 Anyone who thinks that you just need to be the fastest at the start and get to the front is wrong. "Of course the start is important. It's just that lately they've been building tracks that are basically 'flat' and you don't want to be leading there. Because the first one gets hit by all the wind, the ones behind him ride calmly and then pass him at the right time. On the other hand, I remember a track in Switzerland where the start was quite steep and then a completely flat passage, and it was very fast, maybe over 100 kilometres per hour."
Special boards are used for snowboardcross competitions, which differ from normal snowboards mainly having a much larger radius. "The turns are slower, it's harder, and you have to get used to it. Boards are always evolving, they try different layers or more layers of material, and the radii change. We used to run radii around 20-22 metres, which is fine if you don't have to turn often, but then if you get into a situation where you need to do a quick manoeuvre, you don't have a chance to execute it. Lately, shorter radii have become more suitable, where you can change direction quickly."
Such snowboards costs up to 25 thousand crowns and Jakub Žerava takes three of them with the same radius with him to the races - but with different wax. Were you wondering which parts of the body suffer the most during snowboardcross? "For example, my knees and ankles hurt the most - they are quite prone to injury because your boots are very tight and then when you ride on the edge and there is a bump... So ankle injuries happen, and then shoulders and wrists when you fall. I've had a lot of falls, but you have to learn how to fall so that you don't get hurt too much," the CU student laughs.
Combining a sports career with studies is not easy. "I would expect a sports school to be understanding of athletes, but sometimes I have to do extra things because to make up for classes missed due to competition. But some of the teachers are totally cool and try to accommodate me," he says.
He is now in his first year of a Master's degree in Phys. Ed. Teaching for Secondary Schools. "Before that I studied Physical Education and Sport and then there wasn't much choice at the faculty. I don't think I fully plan to be a school teacher and I think coaching is more realistic. The possibility is there and maybe in the future I will want to pass on my experience to someone. But probably only older snowboarders who already have some basics down, because patience is not my strong suit," the racer says with a laugh.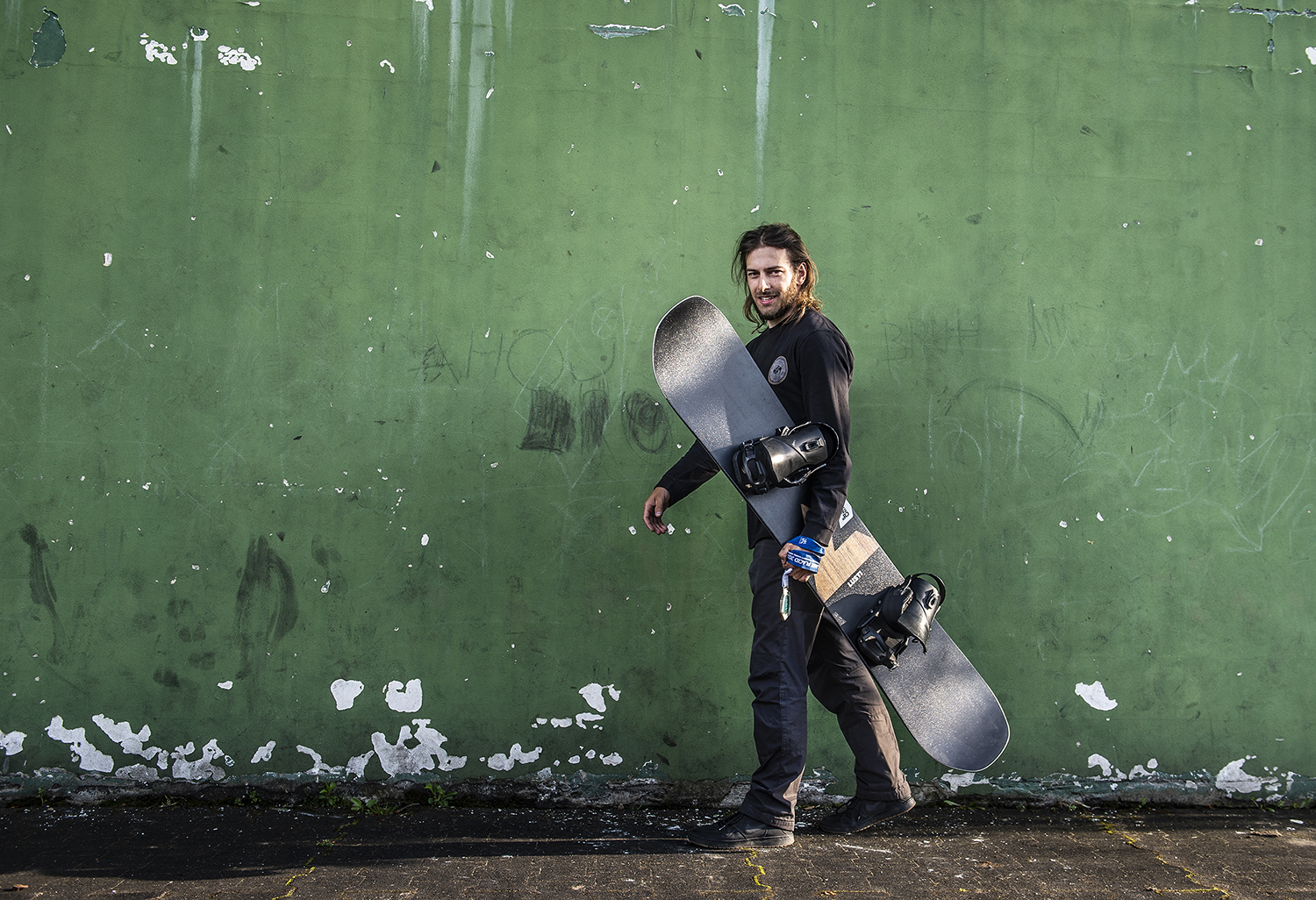 Jakub Žerava
Jakub Žerava comes from Turnov, he is pursuing a Master's degree in Physical Education Teaching for Secondary Schools at the Faculty of Physical Education and Sports of Charles University. Representative of the Czech Republic in snowboardcross. He clinched a silver medal at the Universiade 2023, was twice third at the European Cup, and was a participant in the 2021 World Championships.