What do the University of Copenhagen and Utrecht University have in common? In one sentence, they make data-driven decisions even in communication and have successfully changed their visual identity in recent years. Pavla Hubálková found out more for Forum magazine as part of her Erasmus staff internship.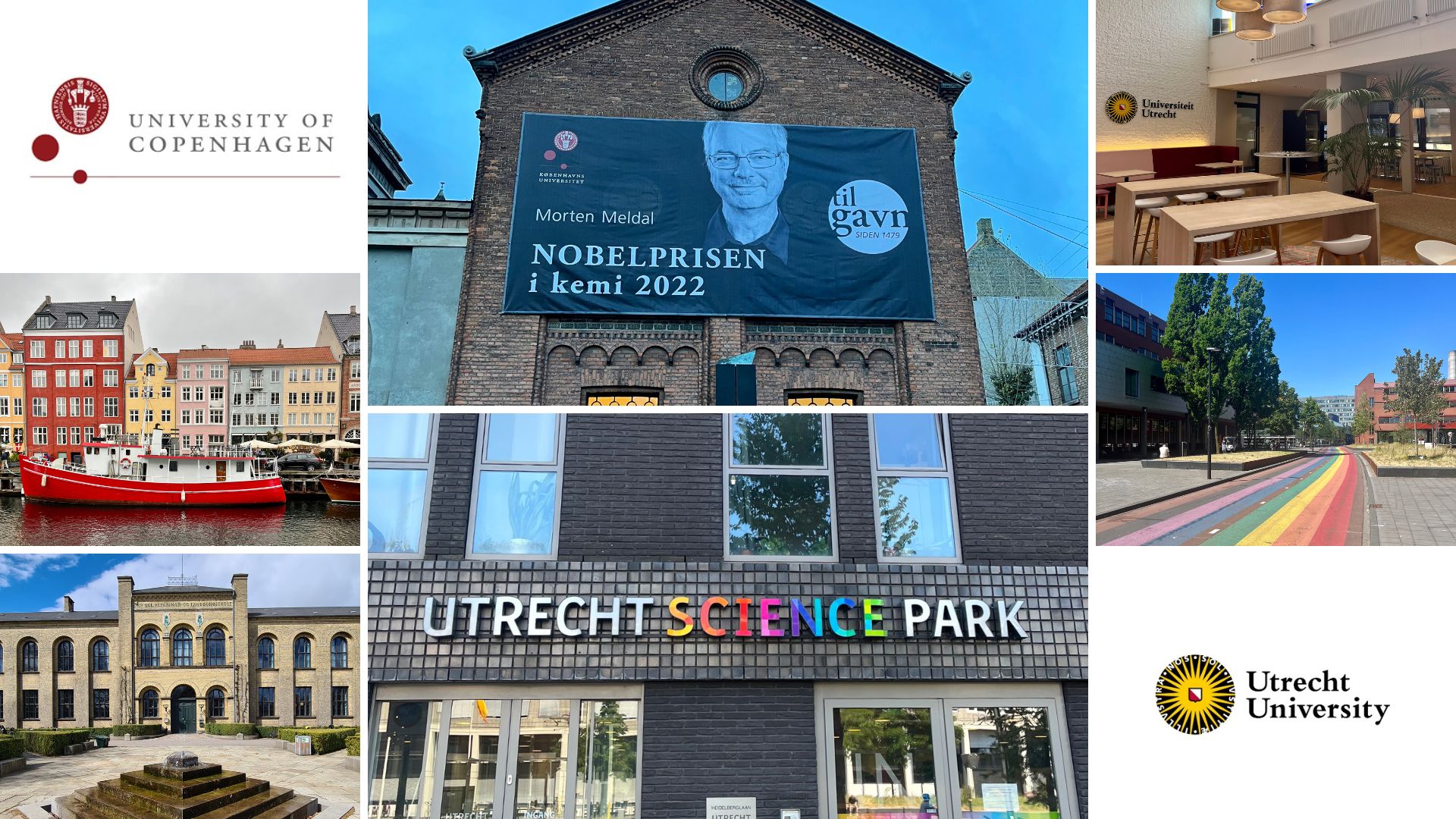 | | | | |
| --- | --- | --- | --- |
| | Charles University | University of Copenhagen | Utrecht University |
| established | 1348 | 1479 | 1636 |
| number of students | 50 918 | 36 715 | 39 000+ |
| number of employees | 8 634 | 10 063 | 8 654 |
| number of facults | 17 | 6 | 7 |
| motto | --- | It (the eagle) beholds the celestial light | May the Sun of Righteousness Enlighten Us |
| QS World University Rankings 2023 | 288 | 82 | 112 |
| number of Nobelists | 1 | 10 | 12 |
"Welcome to Utrecht University. We are a wide-range, international research university of high standing. A collective of original, independent thinkers. Together we are working towards a better world. This booklet guides you through the fundamentals of who we are, how we see our place in the world and why we do what we do. In other words: our identity.
We strongly believe we have the most impact when we work together. We clarify our brand architecture and visual identity pillars as well," says Anton Pijpers, the President of the Executive Boards, welcoming all new employees of Utrecht University, who received a small booklet with all the explanations and instructions about the university brand and visual identity.
Their current strategy, based on their mission and the principles of the Strategic Plan 2021–2025, is "Sharing science, shaping tomorrow. With open minds, open attitudes and open science, we join forces to create tomorrow's solutions."

"Universities have to be more impactful towards politicians and policy makers. It is our duty to take this role sincerely in contributing to solutions for societal problems," says Ludo Koks, Public Affairs Advisor at Utrecht University. He has been working for over eight years in public affairs at Utrecht University. His main focus is strengthening ties between the national government in Hague and the university and the coordination of the agendas of both parties, as well as supporting policy debates and government documents with facts, figures and advice from university experts. "Sometimes I still feel like a pioneer in the agenda of public affairs," he admits. In his opinion networking and external views are really important. And that's why he is active in regional as well as international public affairs groups and networks. For example, he is a national representative of EUPRIO, a European network of communication professionals in public relations and public affairs. He was also on the steering committee of the LERU Directors of Communication community for 8 years. One of the other specific examples in the agenda of public affairs is the web covering socially relevant topics - in addition to news, informative articles and interviews, there is also an overview of experts working at the university.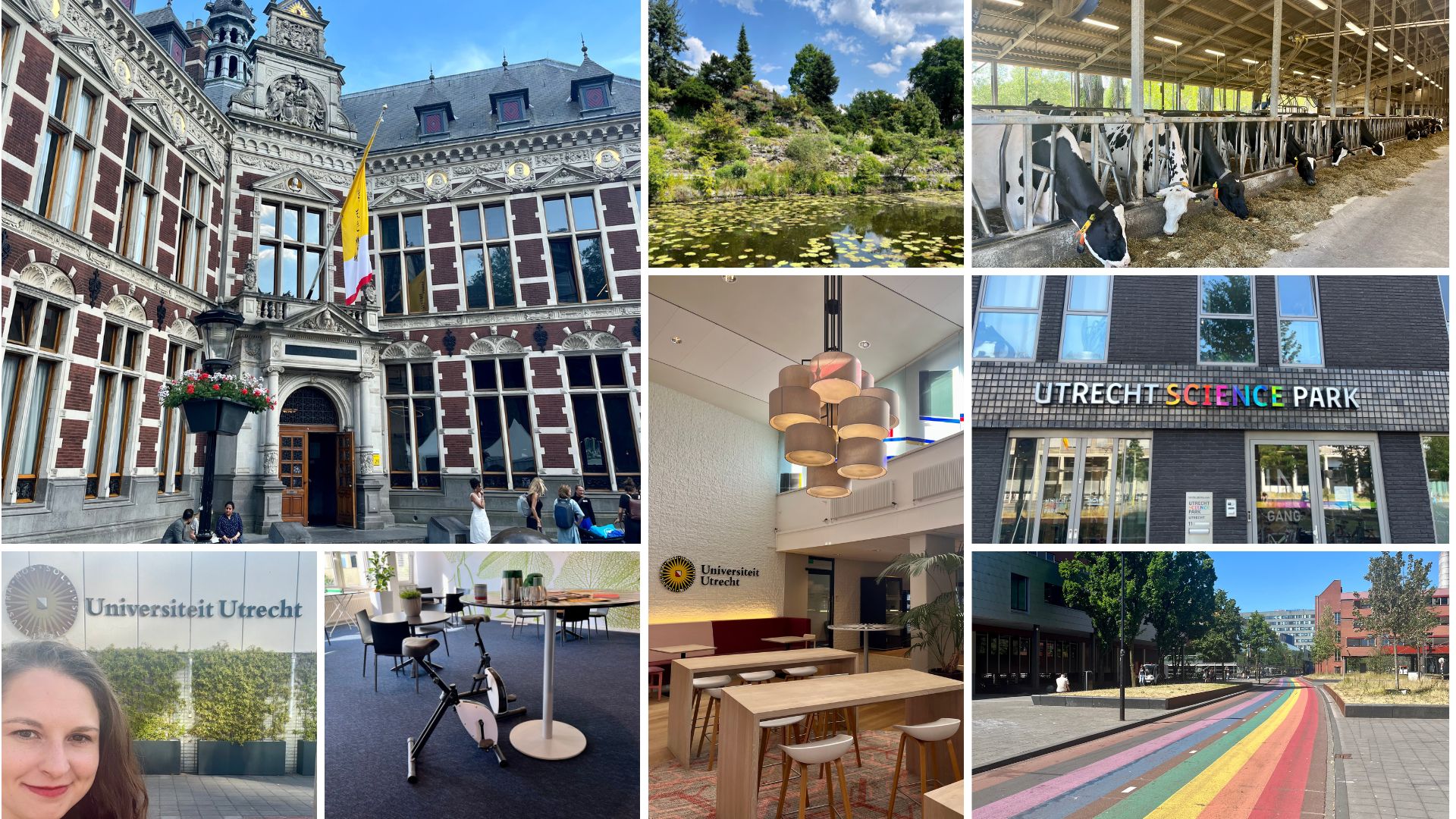 The University of Utrecht includes, for example, a school farm and a botanical garden.
Farewell to the dove, the serpent, and the dragon
The University of Copenhagen completed an important visual identity change three years ago, abandoning the individual faculty logos and using only one common one. "It was a long and challenging process that took 15 years. In the end, it only brought benefits and we should have done it a long time ago," says Jens Fink-Jensen from the Department of Communication at the University of Copenhagen. The new logo is also popular among students and academics - in addition to the traditional documents and signs, it is a popular motif on clothing and water bottles, so you literally see it all over the city.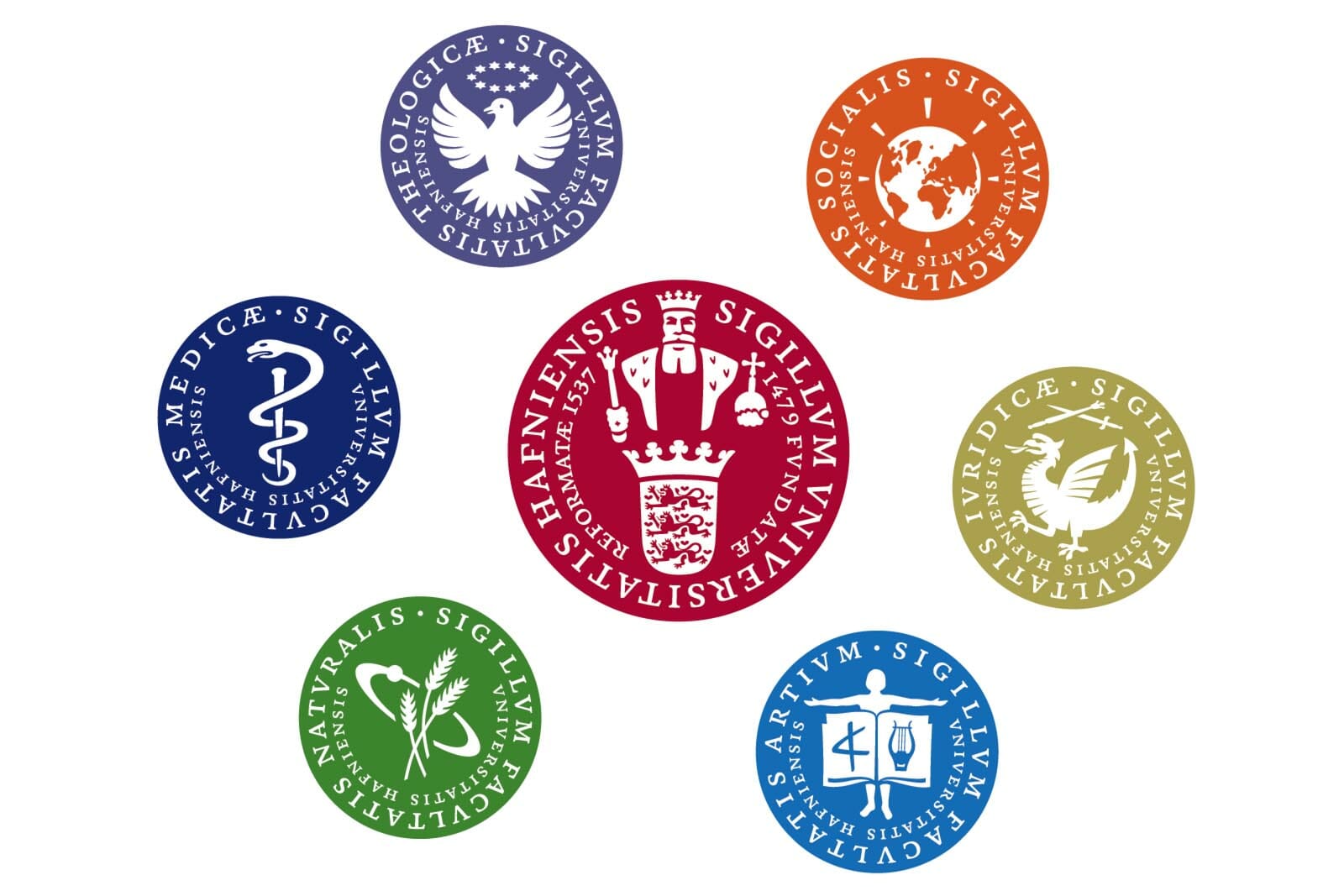 Even at the University of Copenhagen, each faculty used to have its own logo. Now they can't get enough of the common one (in the middle).
How do you communicate when "your" scientist wins a Nobel Prize?
"We didn't expect it last year, it took us by surprise," sums up Birgitte Lyhne Broksø, the head of Communications at the Faculty of Science, University of Copenhagen. One of last year's winners of the 2022 Nobel Prize in Chemistry was "their" Morten Meldal. When the announcement was made, they were in the cafeteria having lunch, some even working from home or on holiday. "We immediately dropped everything and got to work. It was intense, but actually extremely energizing." What advice does she have from direct experience? "I would advise all communicators and PR people to be alert and available during the week of the Nobel Prizes – no holidays or working from home. You never know when someone from your department will be appreciated! But what's most important? Enjoy it!"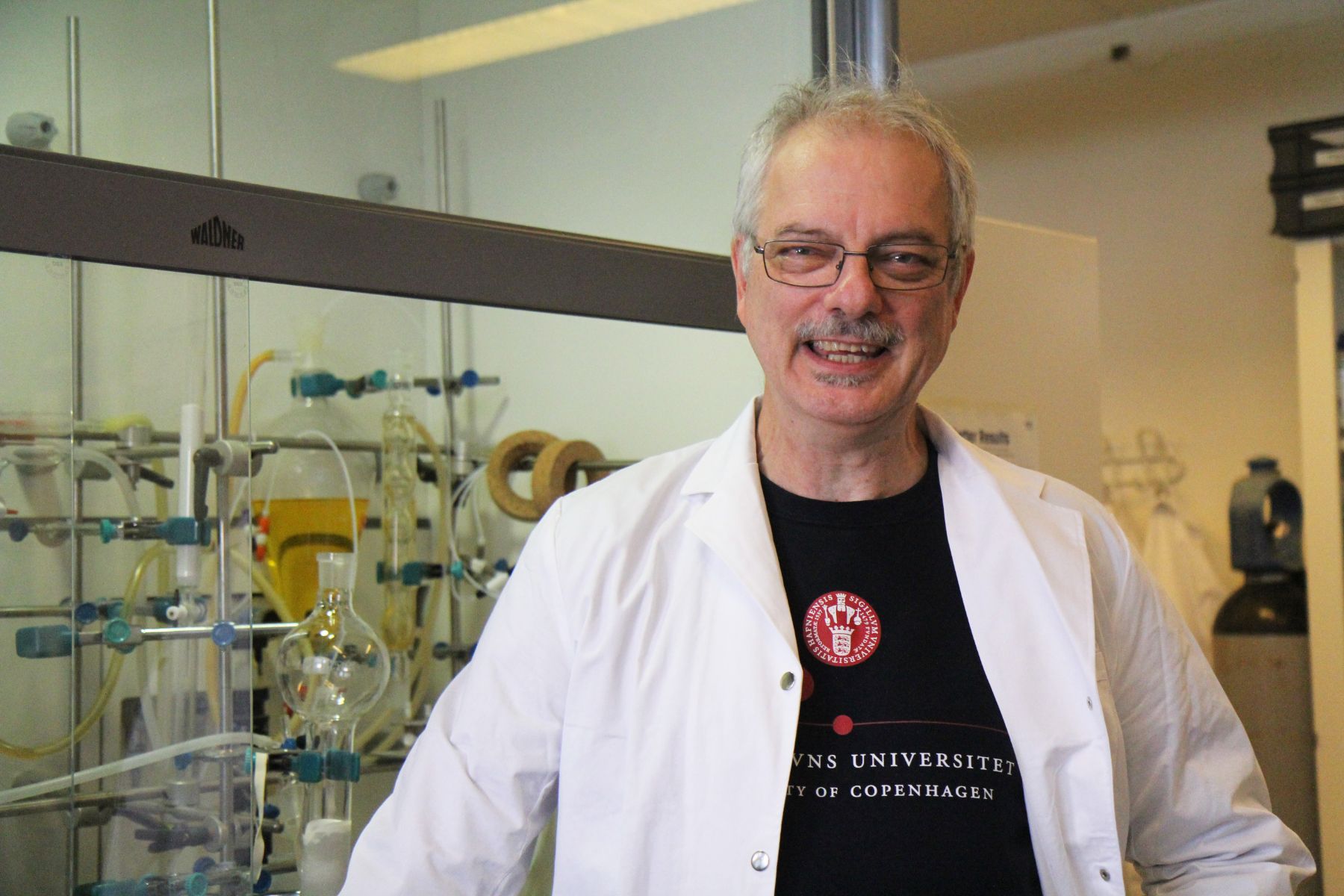 Similarly, Utrecht University recently went through a visual identity change, struggling with a large number of different logos, fragmentation of styles and colour variety. How did they succeed? Six years ago they hired Erwin Leufkens and Bas Huissen – designers, creatives and marketing specialists with previous commercial experience. "It took us four years to change our visual identity, something we didn't believe in when we moved from the private sector," they agree with a smile. "The key was explaining why the change was important and the benefits it would bring to people and the university. We listened a lot and tried to take into account the various wishes or needs. We always showed the changes with examples," they list, admitting that compromises had to be sought. For example, they would choose as the official logo the one the university uses on social media today. "But it was too big a change for the academic community, so we kept the motto in the official logo, just simplified everything visually," they agree.


Historical development of the logo of Utrecht University.


The current version of the logo with the motto (left) and a simplified version for social media.
Both universities are also thinking about making it as easy as possible to use a consistent visual style – there's a wide selection of templates to download, information and practical tips on how to make your presentation look, for example. At Utrecht University you can find everything in one place, and even more detailed manuals are available on the intranet. Search engine optimisation and adaptation for people with special needs are also important. "When we create graphics, we think about the appropriate choice of colours, we always include alternative text with the images, and we add captions," says Wouter Dielesen, Communications advisor for online at Utrecht University. A responsive website for mobile devices or bilingualism is also a matter of course for both universities.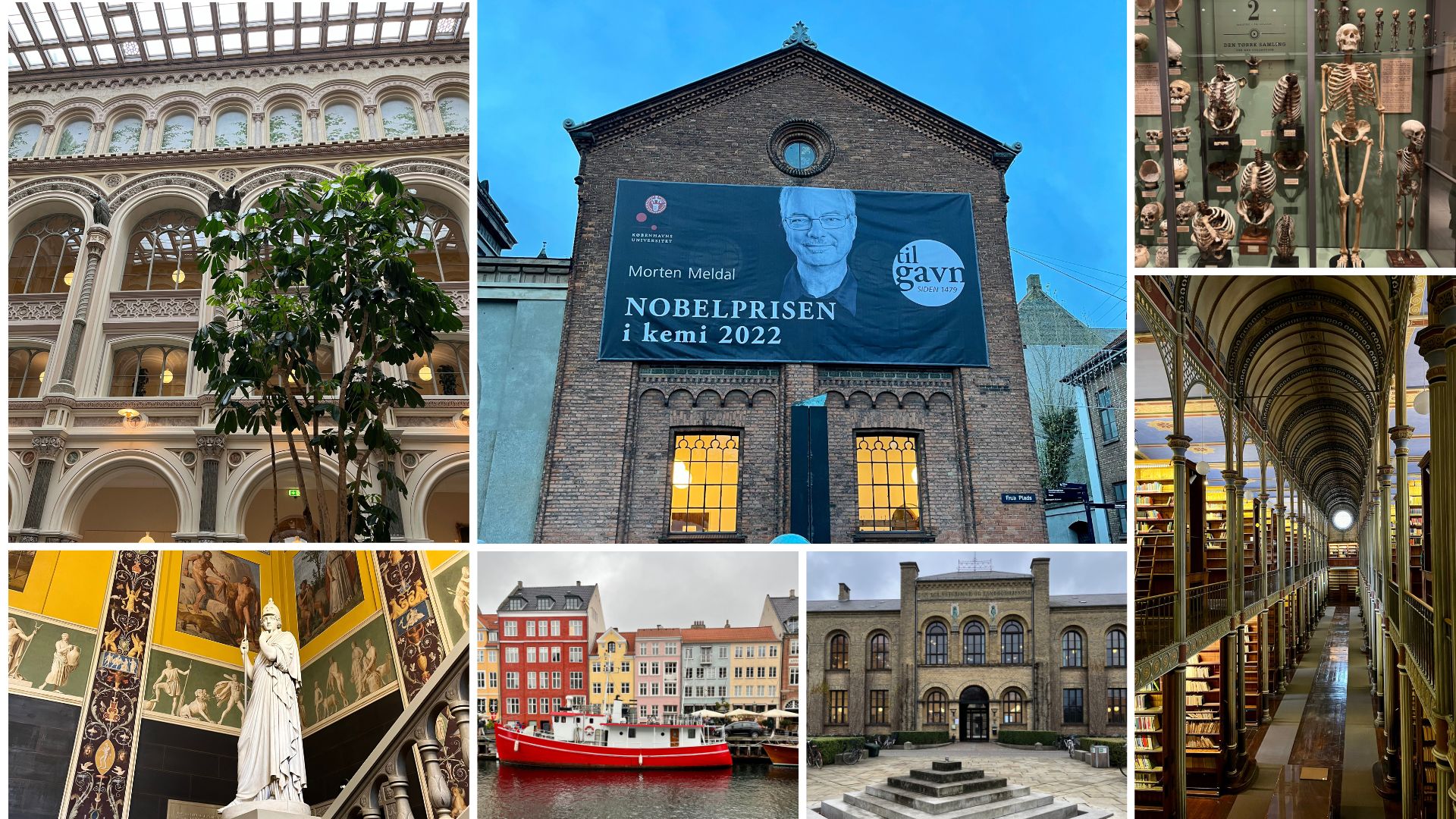 University of Copenhagen, like Charles University, is located throughout the city, often in historic buildings.
Less is more
"Do you want to enforce change? Show it with data," advises Lene Düwel Andersen from the Department of Communication at the University of Copenhagen. The university also has written rules and a communication strategy. "It makes it easier to argue why you won't share certain types of posts on social media, for example - it doesn't fit in with our communication strategy," she shares. They also like to use templates for messages and posts - they then only add specific information and don't have to reinvent the structure or format of the message.
For both universities, quality also comes first. "We are currently focusing on producing less but really high-quality content," summarises the current communication strategy of Wouter Dielesen, Communications advisor for online at Utrecht University. So the website carefully monitors numbers such as the number of views, time spent on the page, abandonment rates, length of scrolling or from which device and source people come to the site.
The numbers are also carefully monitored and evaluated on social media. What works, they repeat. "On social media, you have to engage in the first few seconds. We know from the numbers that photos of specific people don't work, for example - people don't usually know them, they don't stop to read that it's our top scientist who won a prestigious award. A photo of the campus, the environment, or perhaps flowers from the Botanical Gardens, for example, will generate much more success," says Nazgol Salamat, who leads a small social media team at Utrecht University.
Utrecht Science Park – together towards a healthy, sustainable society
It is the largest science park in the Netherlands with the highest concentration of academic and research institutions "within walking distance". Over 30,000 employees work here daily and over 55,000 students study here. It is home to more than 150 companies.
Nurturing the community
Internal communication is an integral part of the communication activities - both universities primarily use the intranet and newsletter. "We really use the intranet a lot, everyone can set personal preferences - what type of information they want to display," says Cathrine Sixhøj Crone from the University of Copenhagen. "The downside of the intranet, however, is that many students and staff use Google to find out information, and Google can't search the intranet."
In Copenhagen, they are also actively targeting graduates. "We attract people to the alumni community already during their studies, which makes our current community of over thirty thousand members very young. Our alumni are building their careers, often have families, so they don't have much time to attend events, but they want to stay in touch with the university, which is why our regular newsletter works best, where we think about 'clever entertainment' and select information that our former students might find interesting," explains Cathrine Sixhøj Crone, who is in charge of the newsletter.