"Corporate research still has a hard time in the Czech Republic, there is a lack of targeted support," says Martin Dienstbier, who graduated from the Faculty of Mathematics and Physics, got his PhD in Cambridge, was a postdoc at Oxford and co-founded the successful company DIANA Biotechnologies after working in management consulting.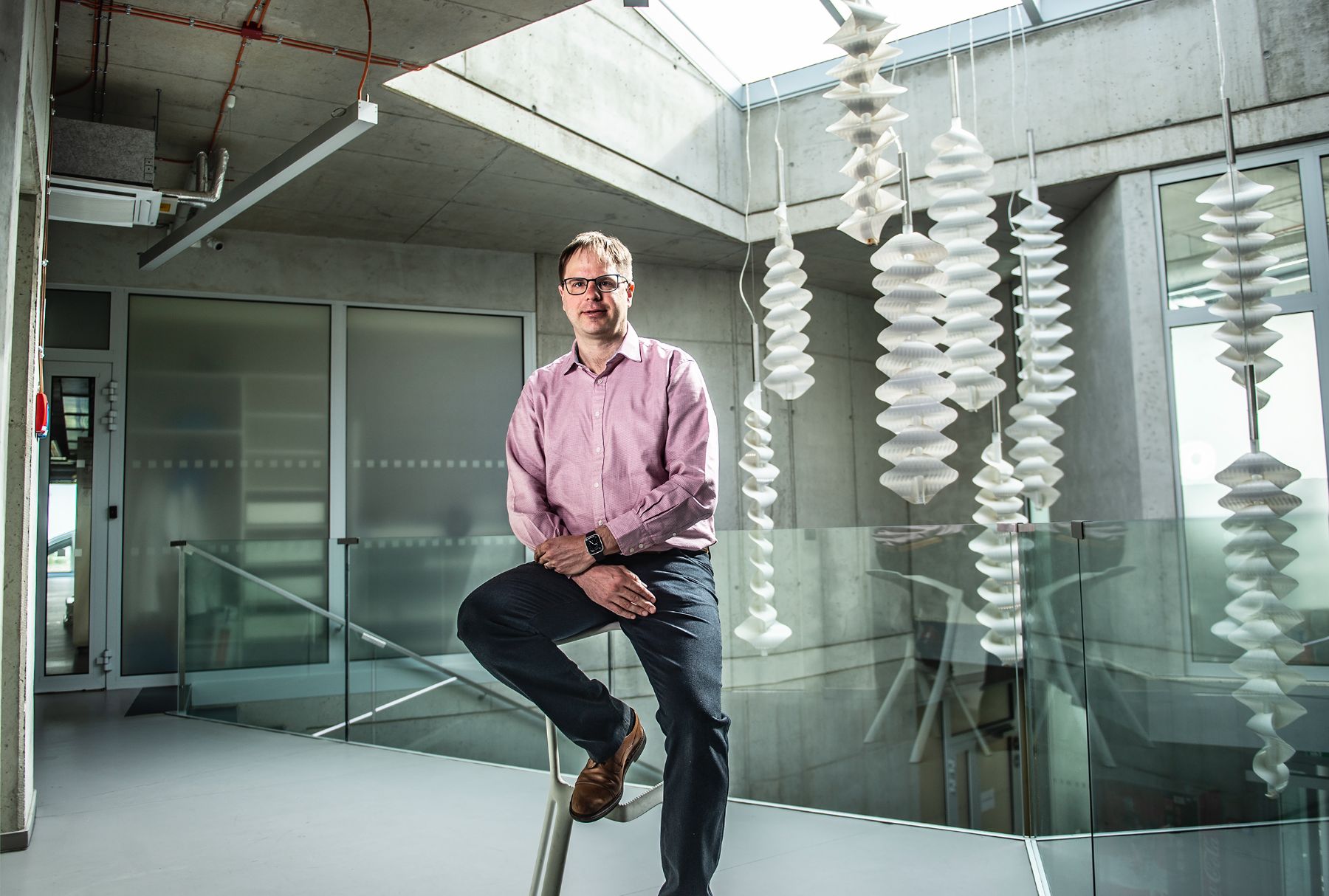 When you were finishing your studies of biophysics at the Faculty of Mathematics and Physics of Charles University, did you think that one day you would be in charge of a dynamic biotechnology company?
Not at all, I wanted to be a scientist. I guess I was just a little bit searching for what field I wanted to be in. I started out studying physics, and later specialized in biophysics, but by the end of my Master's I knew I was more drawn to molecular biology. It was a time when genetics and genomics was developing, and I found it extremely interesting and new, that there would be a plethora of things to discover.
You headed to Cambridge for your PhD in molecular biology. Why there?
I was attracted to going abroad, and paradoxically, as a Faculty of Mathematics and Physics graduate , it was perhaps easier for me to get into molecular biology at Cambridge specifically than it would have been in the Czech academic environment, where it's often quite impenetrable between disciplines and you're expected to pursue the same topic... I applied to more than one school, but Cambridge University won me over.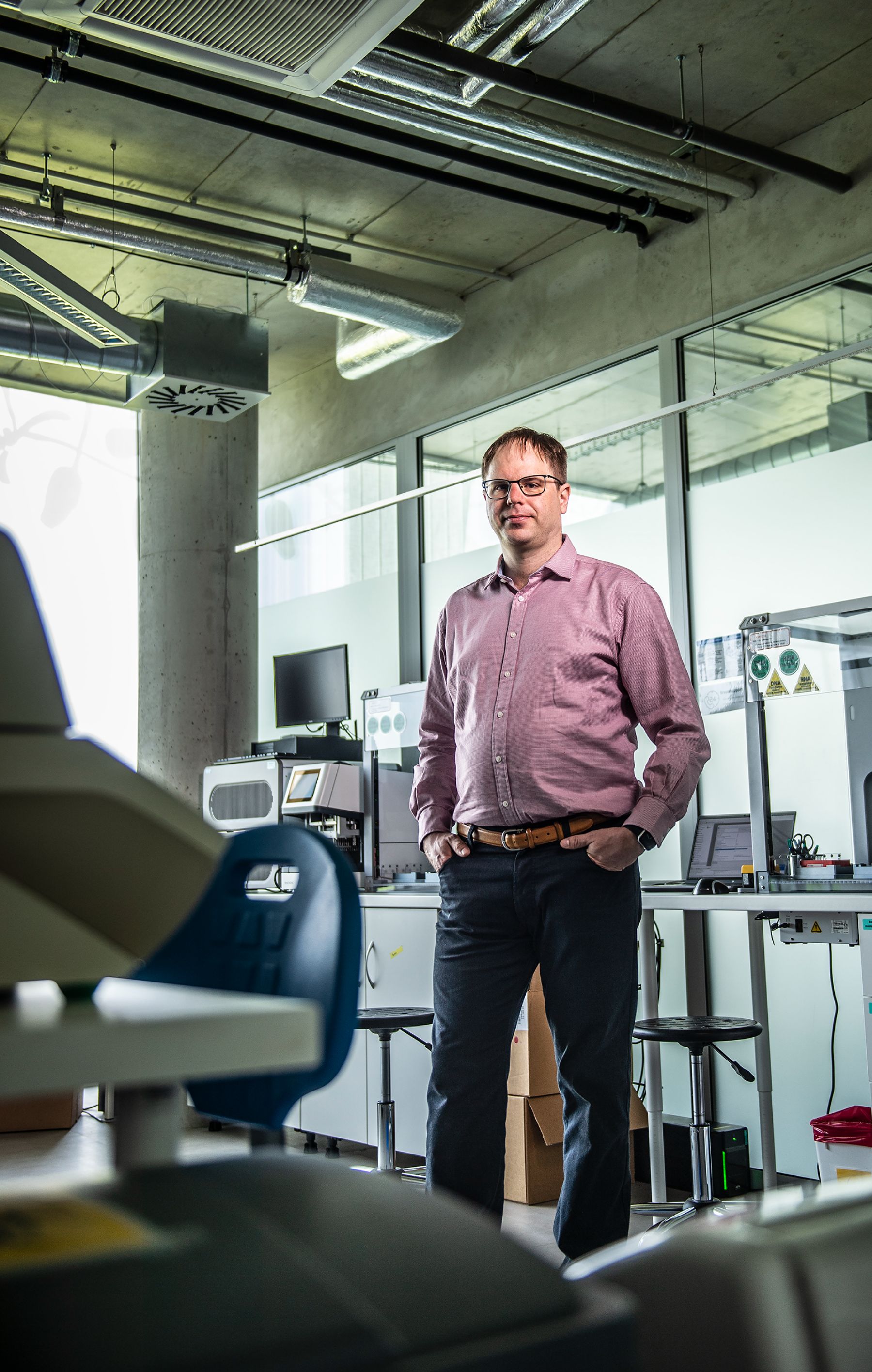 You are one of the few Czechs with experience both at Cambridge and as a postdoc at Oxford. Is there still a rivalry there?
Yes, that kind of nice competiveness and the style à la Harry Potter, where you are really proud of your university, are omnipresent there. I'll probably always be closer to Cambridge, where I was a PhD student, and although my primary research was in the lab, I had access to all the conveniences and opportunities that students there have. That's what makes English university campuses unique in general, because they form a community and offer many activities outside of study and/or science. I've been to Oxford more as an employee of the academy of science, so I wasn't as connected to the university, but both institutions are top-notch and similar in many ways.
When was the turning point that you decided not to pursue an academic career?
I have always been relatively multidisciplinary; back in Prague I studied economics as well as physics. In the UK I got to know really cutting-edge science, working on interesting projects, but gradually I started to have doubts about whether I wanted to stay abroad and whether I wanted to continue in science. As you move up the scientific career ladder, you have to delve deeper into one field, but I was always interested in the broader context. So I started thinking about alternatives, and by that time I was already involved in investing in the stock markets. Finally, an interesting job offer in consulting for the Boston Consulting Group (BCG) based in Prague decided it.
However, after three years of experience in management consulting, you returned to biotechnology.
I wanted to broaden my horizons, to get to know the applied world, and that came true at BCG. I had a wide range: from pharmaceuticals to energy to telecommunications. But, as it happens, I started to miss a more specialised field where I could use and combine the knowledge I had gained in science. And this met in a quite ideal way in the co-founding of DIANA Biotechnologies, where I can combine knowledge from both science and business.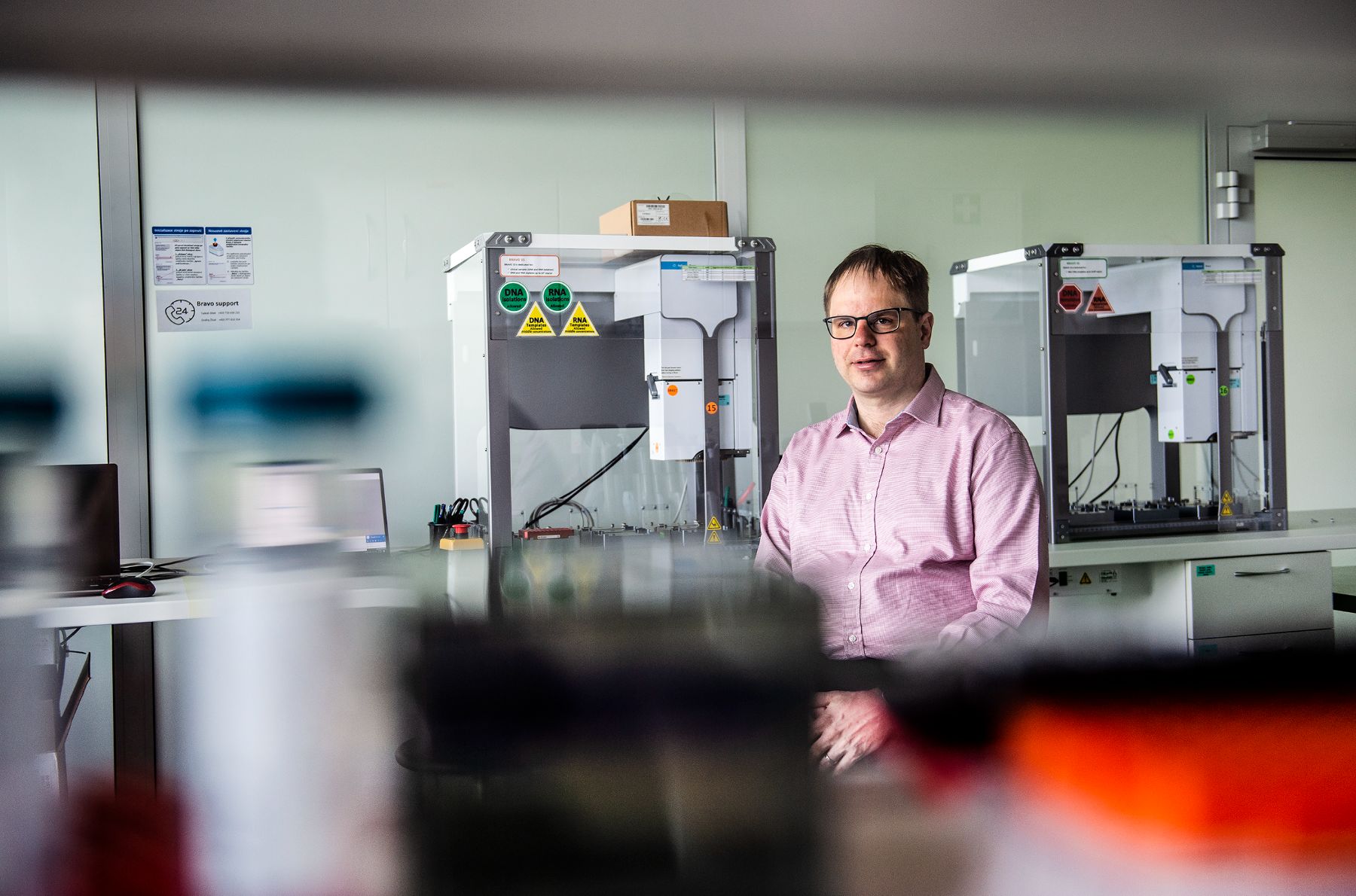 DIANA is unique and pioneering in the Czech environment - for example, it is the first spin-off company of the Institute of Organic Chemistry and Biochemistry (IOCB). How was it created? What was the most difficult part?
From the beginning, it was clear to Vašek Navrátil, who invented the DIANA method, and I that we needed strong human and financial capital for further development. We found allies quickly, and what was unique in the Czech context, all the co-founders decided to leave their academic careers and work full time only for the company! Surprisingly, it was not a problem to get funding either: we attracted investors from the bpd partners group, who invested over eighty million crowns in the project. The biggest challenge was the implementation itself. Starting a biotech company is different from licensing new chemical molecules or investing in an IT start-up. In the Czech Republic, we were a company that was "blazing a trail".
Why did they choose the name Diana?
DIANA Biotechnologies was founded in 2018 as the first ever spin-off project of the Institute of Organic Chemistry and Biochemistry of the Czech Academy of Sciences, named after the key technology DIANA (DNA-linked Inhibitor Antibody Assay), which was invented by Václav Navrátil as part of his PhD. The company focuses on the development of diagnostic methods, drugs and monoclonal antibodies for diagnostics and therapeutics. During the Covid pandemic, it quickly developed automated and accurate testing, becoming the largest Czech manufacturer of PCR diagnostics (covering up to forty percent of the market).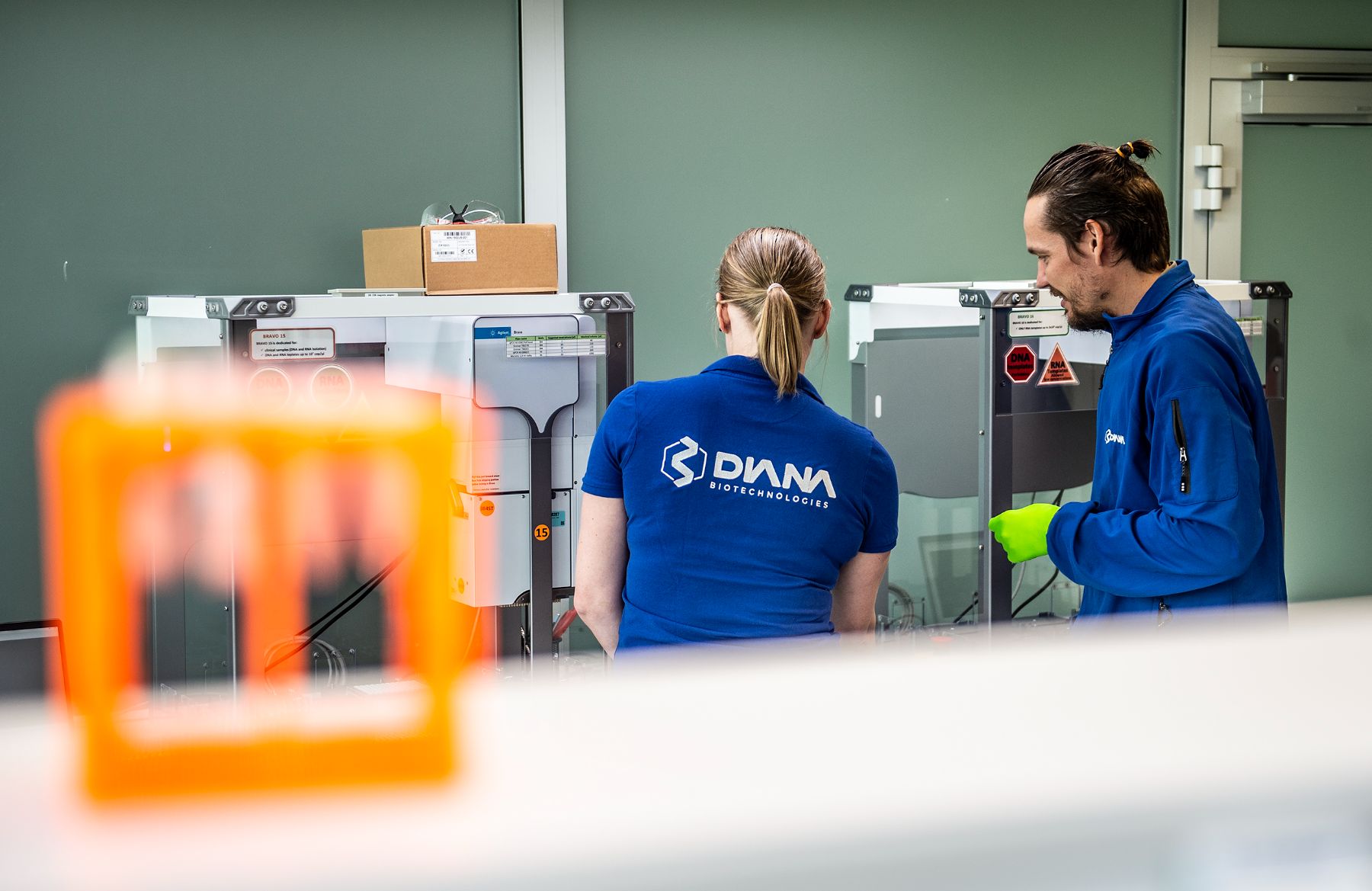 Your plans were precipitated by the Covid pandemic, you grew up fast. What played a major role?
Covid fundamentally changed the dynamics of the company. Originally, we wanted to develop our technology and focus on drug development, which tends to be projects with a horizon of 10 to 15 years. When Covid hit, we were able to react quickly because DIANA uses PCR, so we had high expertise, plus laboratories with robotic systems that were able to significantly increase our testing capacity. So we very quickly developed automated testing and within a year went from a pure development company of ten people to the largest manufacturer of covid diagnostics with a hundred employees. As a result, we were also able to keep an eye on pandemic developments and warn of the onset of the next wave of the British variant two weeks in advance. Our data helped to put in place the necessary measures, which could have saved up to 10 thousand lives.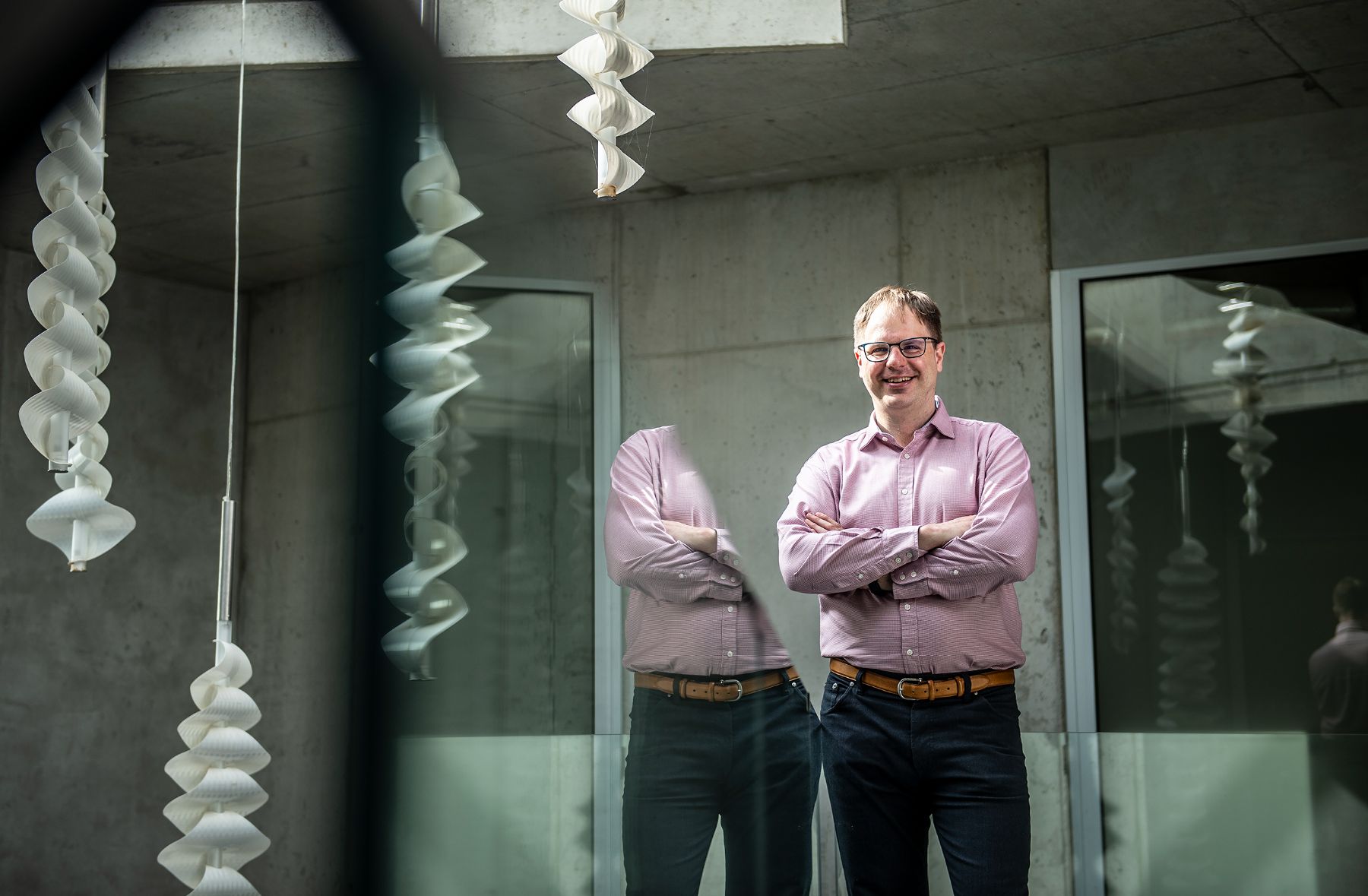 What are you planning now?
We are investing our business success in further development of the company and in the development of other globally unique technologies. Our long-term ambition is to become a Czech "Roche".
Is the Czech environment useful in helping you to achieve this?
There are only a few similar companies doing truly innovative research and development, especially in our field, in the Czech Republic. While this may seem advantageous in that we don't have to compete so much for employees, in reality it is a disadvantage because the Czech labour market lacks experts who have experience in corporate research. The role of the state, which can support innovation, is also important. The Czech Republic has great reserves in this area. Most of the support is focused on subsidies for applied research, into which a huge amount of money flows. Instead of quality, however, the emphasis is on quantity – and their effectiveness is questionable. There is a lack of good projects; grants and subsidies alone will not create quality corporate development. This often results in "grant-oriented" projects that have no global ambition or chance of success, and end when the funding ends...
What would help?
There is a distinct lack of effective tax instruments to support private capital investment in venture projects and effective incentives for companies that invest in research themselves. For a long time now, Czech start-ups have also been calling for the possibility of motivating their employees with employee shares.
And how is Czech academia doing?
Honestly? Sometimes I am a bit disappointed with the abilities of candidates who have passed through Czech institutions. Often they stay too long in one environment and lack professional knowledge and a certain outlook, soft-skills or the ability to lead projects independently. This limits them in an international context. It would help us a lot to revitalise the academic environment – for example, to increase the permeability between disciplines, but also between the academic and business environment. Senior scientists in our country do not move into the corporate environment that often, and similarly, few people with corporate experience return to the academy. It is important to support top-quality basic research and to push for improving the quality of universities, because it is such excellence that also produces innovation.
You have a number of Charles University graduates among your staff. What attracts them to you?
I believe it's because we do really interesting research that leads very quickly to practical results. We want to become an internationally known company that can attract and pay the best foreign experts, which is of course difficult. But we have already managed – among other things, in cooperation with the Czexpats in Science initiative – to attract a number of Czech scientists who were working abroad but decided to return to the Czech Republic and start working here.
Martin Dienstbier, Ph. D.
After studying biophysics at the Faculty of Mathematics and Phyiscs of Charles University, he continued his PhD studies in molecular biology in Cambridge, went to Oxford for a postdoc and after three years in management consulting (BCG) co-founded DIANA Biotechnologies, based in Vestec, a part of Prague.