Displaying items by tag: Karel Raška
Monday, 27 December 2021 14:44
The founder of modern Czechoslovak epidemiology, Karel Raška, who contributed to the worldwide eradication of smallpox, is to receive the Order of Tomáš Garrigue Masaryk, First Class, in memoriam. His son, Professor Ivan Raška, writes about his father's contributions and career.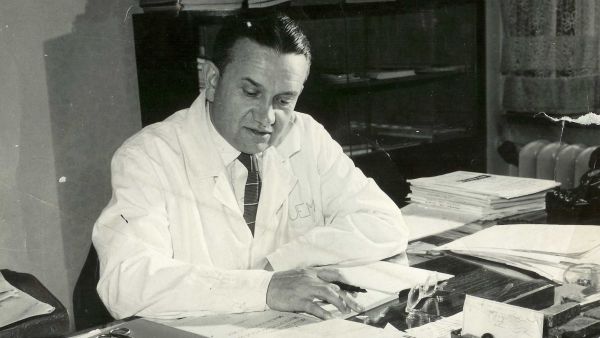 Thursday, 09 December 2021 14:14
V lednu 2022 má být oceněn Řádem Tomáše Garrigua Masaryka I. třídy, in memoriam profesor Karel Raška, lékař a zakladatel moderní československé epidemiologie, jenž přispěl k celosvětovému vymýcení viru černých (pravých) neštovic. Jeho odkaz připomíná jeho syn Ivan Raška.