A little over two months ago, Charles University launched its new discovery service UKAŽ facilitating the simultaneous and smooth search of printed, digitised and electronic resources. The system was a complete redesign and streamlining of its forerunner, integrating the catalogues of more than 60 CU libraries. Searching for materials for study or scientific work has never been more convenient.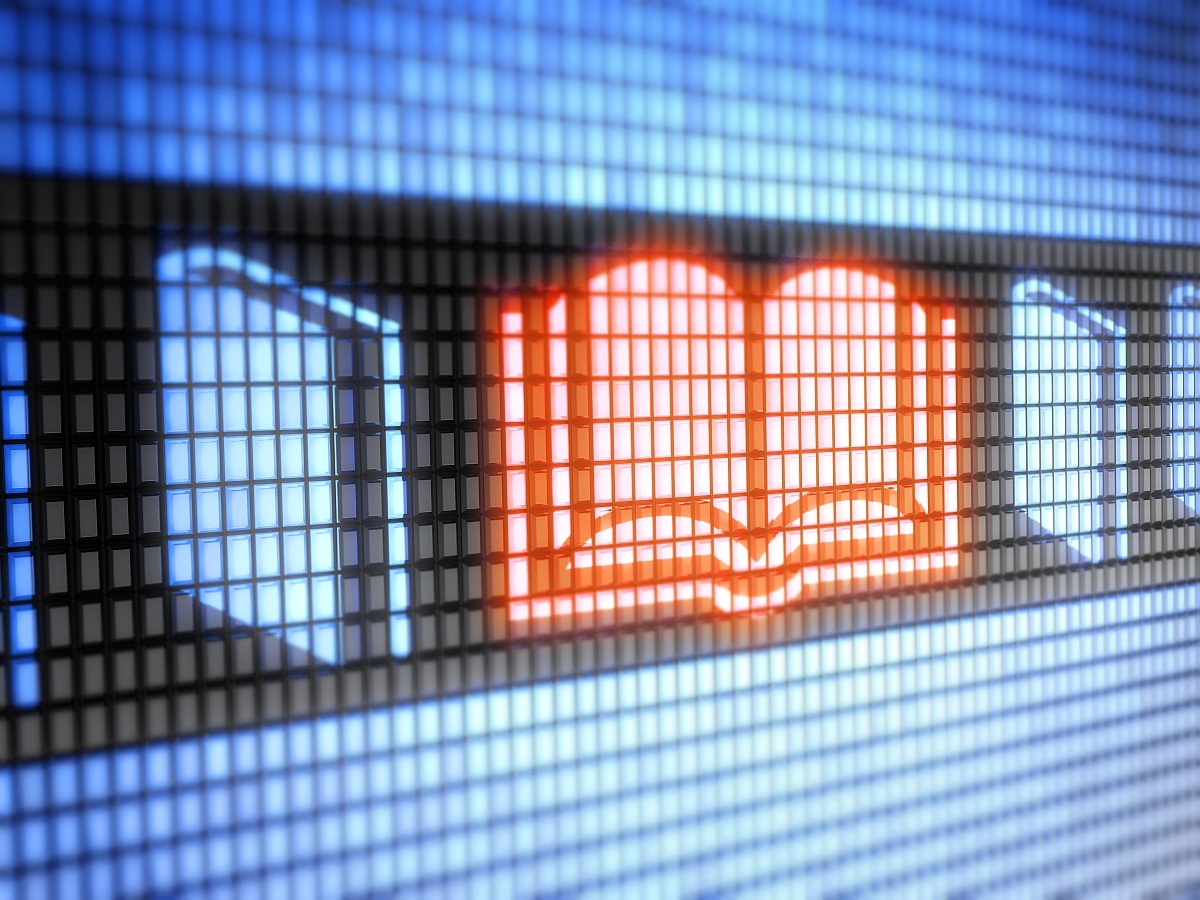 Denis Škopan of Charles University's Central Library told Forum more about how UKAŽ (SHOW ME, in English) works.
The new UKAŽ system got a whole new redesign? What was it like before?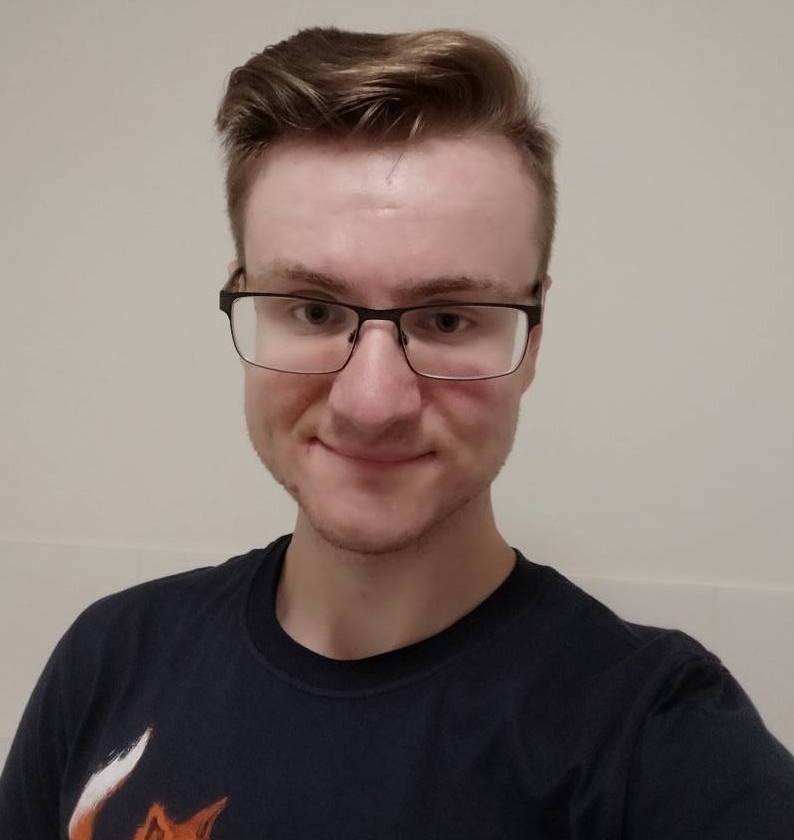 The old e-resources system was around for quite a long time: since 2016, I wasn't at CU back then. We also had the old catalogue for print resources which I think was there forever (laughs). The new UKAŽ has been available since September of this year. Two services were joined into one, which was, I think, the main point. So it is fairly new in its current form.
Is it the case that the system was meant to streamline and update all of the library catalogues at CU?
That's right. The point was to make searching for physical and e-resources easier for users. Before, there were many systems; for some electronic resources, you had the catalogue, and for others, you had three or four systems for various types of resources, which was a little confusing. In this way, we managed to combine everything in one place, which is a huge boon especially for those who are just starting out.
Was it a difficult process?
It wasn't easy to migrate all these old systems, in one form or the other, into the new one. That was a large part of why the implementation process was a challenge. But I think we managed: no system was left behind! No important data was lost, and we configured the new system as best we could so that it would work well for our users and our librarians. Hopefully, there won't be any mistakes that haunt us in the coming years, but I think we did it right.
How many people were involved?
It was a small team of around nine people, but we were assisted along the way by our colleagues. Huge thanks go to our director, who communicated with other branches. There was also a lot of help from the digitisation department that we consulted with, and of course our colleagues from the Computer Science Centre at the university were a great help.
How many libraries are covered by UKAŽ, and how many books and documents? I joked that there were zillions, but I guess you have a more precise number.
There are 66 libraries in the system currently; some of them are libraries only in name because it's a different building housing special collection, for example, collections of digitised documents for people with disabilities. Before, the libraries were treated individually because they had different collections and different rules. We managed to change this in 2019 with the introduction of an application form that basically allowed all users with a CU identity card, who filled it out and sent it in, to access all of these libraries without individual registrations.
This process was also important to be able to access your account in UKAŽ because if you don't have the e-consent sent, you won't be able to register as a library user, and you will be unable to manage your loans or to use other library services. New users had to register by filling in the application at the beginning but, once done, it's very fast.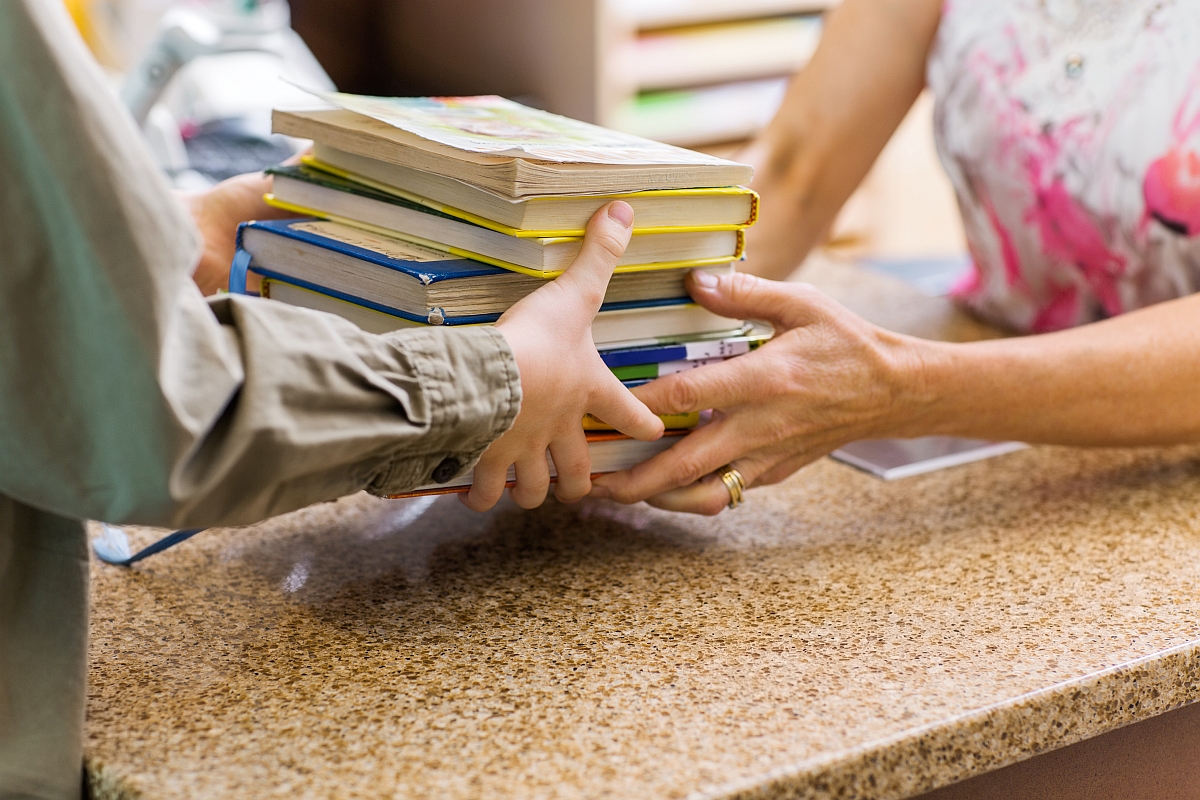 Now, to the documents and books: we have 1.6 million physical titles currently in our system. But when searching in UKAŽ, sometimes more titles are grouped as one. If one book was published multiple times in different years or in different languages, you would find one result with all the detailed data attached to it. It's less chaotic to have one record for The Grandmother by Božena Němcová than to have dozens of them. You can still find a specific item to borrow within the merged record if you have a preference.
As for e-books and e-journals, we have about half a million original titles, but in reality, the number is much higher because there are many, many years of journals available. The number is closer to 1.4 million titles. And if you search for all available electronic content in UKAŽ, the number is even higher: around 170 million results! That is largely because there is a central discovery index set-up that inflates the number with a large amount of indexed content such as book chapters and articles. There is also a lot of open-access content that we don't own but which is available to us. So we want all of that to be available for users to find in UKAŽ.
I did my degree quite a while ago (the '90s) when nothing like this was even remotely available; how big a difference is it for students today?
This is a great question because it is much faster than even when I was studying (laughs). An enormous amount of e-resources is available at your fingertips right now, and the majority really is just a click away, thanks to remote access from your home or even if you are abroad. It's just much easier than ever to access a large amount of content in one place. And of course, in the event that you can't find what you need in the plethora of titles, you also have interlibrary loans. You can always ask whichever library you prefer; people usually ask their faculty libraries if they can borrow material in their stead from other libraries, even abroad.
The second part of the question is how to find what you need among all of the items available. I think that requires asking the right questions, and the good thing about UKAŽ is that it functions a bit like Google, and it allows you to get away with a lot. Because if you have maybe used databases before, especially in the "olden times", you had to ask very specific questions in a very specific manner to get any results that would be useful to you.
And that remains true in some databases at least, so once you are a bit more advanced as a researcher or are a PhD student at the start of your career, you will need to start using complex Boolean queries to get all the results you need from the various specialised databases. If you need advice, CU libraries offer training or at least consultations on this as well as related matters such as how to work with citations and so on. So there is no need to worry, and even if you feel lost, there is always someone at the library who can help.
What kind of feedback have you had? Do you get feedback, do people let you know what they think, students or researchers or otherwise? Or is it more that they get in touch when they experience a problem?
It's both. We get quite a bit of feedback and even did in the past with the old system. We were happy that the reactions to the new UKAŽ have been mostly positive: our users like how it looks and how it works. Of course, maybe one in 10 will be unhappy with something, but the negative feedback is around the same as it was before when something is broken or a link doesn't work. The sad thing is that this will keep happening because we link to many external databases and platforms, and they usually change something, which then results in linking or access problems in UKAŽ. But it's possible to report these problems using the "Report a problem with access" button in the record, which allows us to fix them as soon as possible.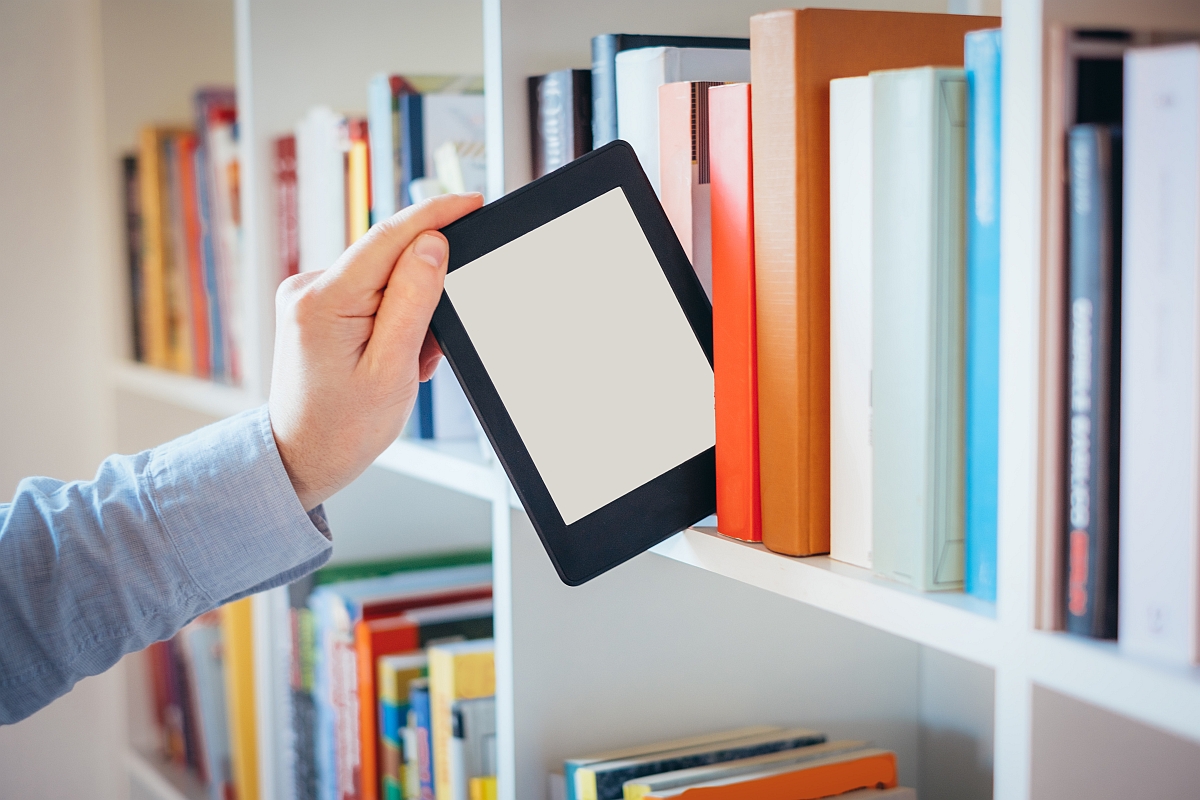 Given how big a change this was, we are happy with the feedback and the response to having integrated the library catalogue, which was its own thing before. New users, who are used to the way the web looks today, were maybe a bit shocked by the old system and how it looked, like something from 30 years ago.
In any case, we welcome all feedback, especially on accessibility, so anyone can feel free to contact us. It was not humanly possible to check everything over the nine months it took to configure the system, so when someone finds a mistake and lets us know, it is appreciated.
It must have been great when you finally went "live" in September…
There is always a little mix of dread with excitement, but thankfully nothing went wrong, and we launched it as planned. It needs to be said, however, that the development is still ongoing – our team is still making improvements both to our users' experience in UKAŽ as well as for the CU librarians' comfort with working within the system, and we will continue to do so in the foreseeable future.
I imagine the database gets broadened every week or every day – what's it like to work with behind the scenes, introducing new entries?
As any good academic librarian will tell you, it is a great honour to support our students and academics in their work by providing them with the tools and resources they need.
Want to learn more or to start using UKAŽ right away? Click here.
Denis Škopan
Denis Škopan is a systems librarian at the Central library of Charles University, where he focuses primarily on electronic resources and data analysis. When not actively working on providing access to e-resources, helping others' theses come to fruition, he can be found outside the library enjoying good stories and wine (all while, he jokes, actively avoiding thinking about finishing his own thesis).