The 18th century Czech composer Josef Mysliveček is at last getting the attention he deserves, says acclaimed American musicologist Daniel E. Freeman. If so, it is in no small part thanks to Freeman's own extensive research into the composer's music and life. Dr. Freeman gave a lecture on Mysliveček's qualities as a composer as well as his remarkable friendship with Leopold and Wolfgang Amadeus Mozart, at the Faculty of Arts of Charles University. He told Forum Radio more about what made Mysliveček so exceptional and discussed his own start in Czechoslovakia in the 1980s.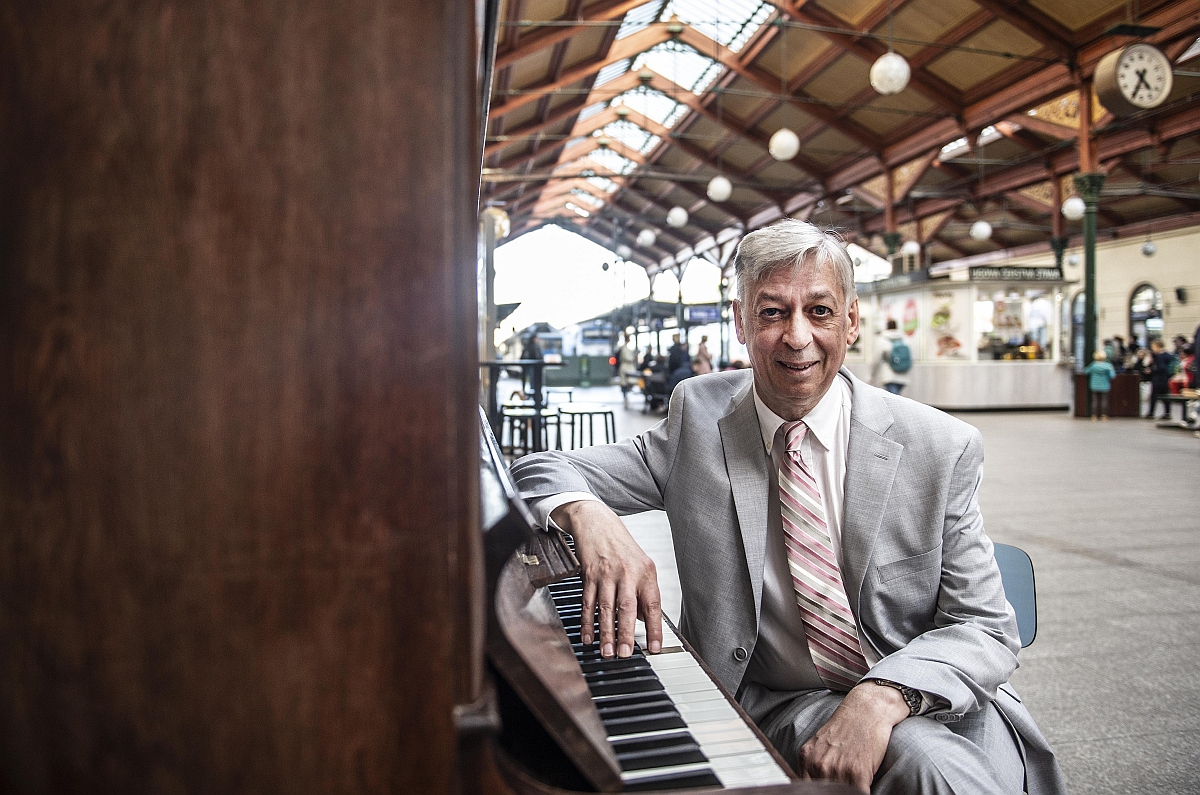 American musicologist Daniel E. Freeman at a Piano in the streets piano at Masaryk train station in Prague. October 2022.
Excerpts from our interview:
Coming to Czechoslovakia
"The story began with my dissertation advisor John Walter Hill who was – and is – a prominent scholar in Vivaldi studies. In the 1980s, they knew that Vivaldi had visited Prague. But there wasn't anyone in western Europe or North America who would touch the topic. It was simply too difficult: linguistically and politically. So he just told me "Well, we're going to have you do that!" (laughs). I was dispatched to communist Czechoslovakia to learn about Vivaldi and Prague. And I had to learn the language as best I could, first.
I completed my studies and I completed my dissertation called The Opera Theatre of Count Franz Anton von Sporck – which was the theatre that Vivaldi was associated with. That book was really about Vivaldi and Prague. Even before I came here for the first time, I realised that once I would be finished with that study, there were still two other book-length topics that were ripe for treatment in English, that would be very interesting for English-speaking scholars. One was the life of Josef Mysliveček because of his association with Mozart. The other topic was Mozart in Prague. I produced books devoted to each one. The big surprise about Mysliveček is that his music was so unexpectedly excellent."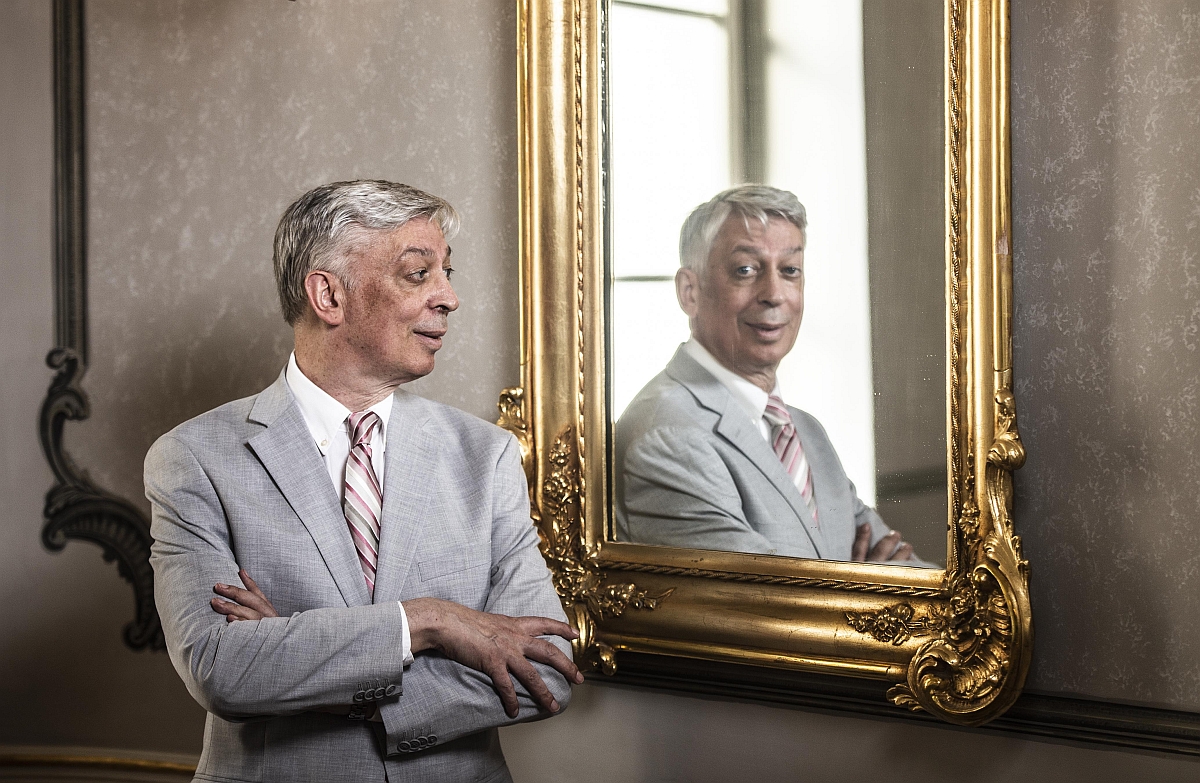 The musicologist inside one of the grand rooms at Prague's Estates Theatre where Mozart premiered Don Giovanni.
First impressions
"My impression was that this was one of the most beautiful places I had ever been. On my first day I walked all the way from the dormitory in Břevnov to Prague Castle and I thought I had landed in a fairy tale! The biggest thing I learned very quickly about life under communism was this: as a citizen, you had to take a political stance every day of your life. Either to collaborate or to resist the regime in all sorts of subtle and non-subtle ways. And that was something horrible I could not imagine; it struck me as an intolerable pressure. But I was very lucky: I was a privileged foreigner who was excluded from that."
On Myslivecek's late start as a composer after training to be a master miller
"It was extraordinarily late in the game for him to make it his principal occupation. However, 18th century Bohemia had a very special musical culture similar to modern times but unique in Europe at that time. Musical instruction was normal and actually required, even at elementary school. And that is what happened to Mysliveček. He did learn more than singing: he also received violin lessons when he was quite young, which his father had allowed."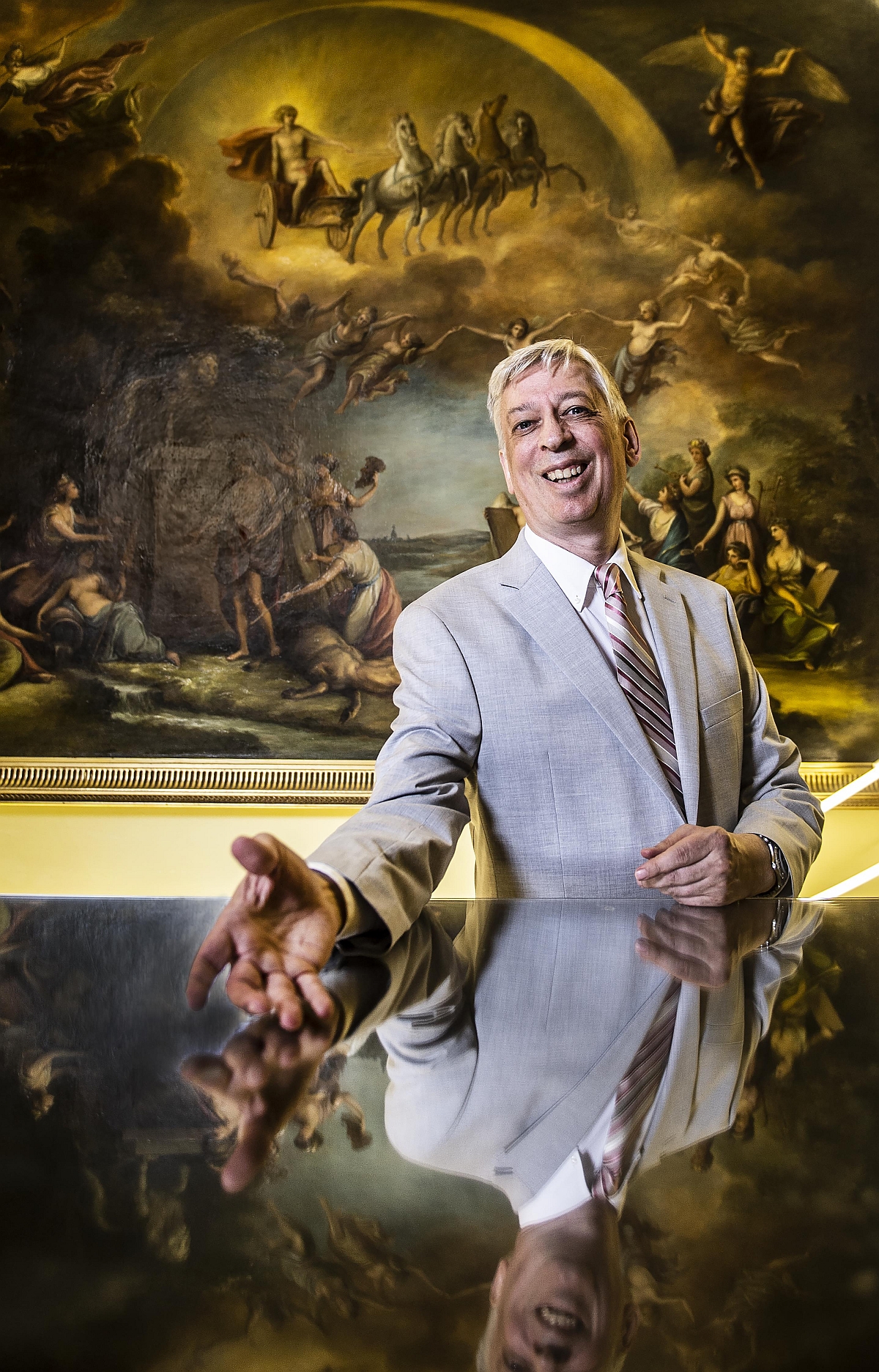 Pure talent
"t's absolutely miraculous that somebody from the Bohemian lands could be on the same level of fame and success as the most successful native Italian composers of his favourite genre, which was serious Italian opera. It was miraculous because there was a small elite group of composers who pretty much wrote all of them, in all of the great cities. It was a small elite in any single year that you would expect to provide all of the operas in Italy. Key compositions that anybody interested in Mysliveček should hear? I would say especially his brilliant opera L'Olympiad that has the unusual setting of the Olympic Games in ancient Greece. The story is of great interest but the music is the most interesting of all, it simply sparkles. It even has types pf music that you would never expect him to be capable of writing, for example, there is an aria that a lover sings to his girlfriend while she sleeps and it is just the style of a sweet lullaby. Then of course he was a great master of oratorio and it has long been known that his Isacco – Figure del Redentore was a masterpiece. So much a masterpiece that it was often mistaken for a composition by Mozart. And it was by Mysliveček – that's how excellent he was!"
Mysliveček's friendship with the Mozarts
"There are many reasons the friendship was unusual. You would think that someone as great as Wolfgang Amadeus Mozart would have so many admirers among musicians and friends and great colleagues but it really didn't work out that way for him. There always seemed to be a problem with those he came into contact with and there were a lot of people with whom he just wasn't friendly. He wasn't a mean person, he didn't want to hate people – like many wanted to hate him – but he still wasn't close to a lot of people. He didn't burn with hatred for Salieri but their paths just didn't cross that much even though they lived in the same city. His friendship with Mysliveček, on the other hand, was really a true, personal friendship that had musical implications with one composer serving as a model for the other that helped Mozart improve him skills."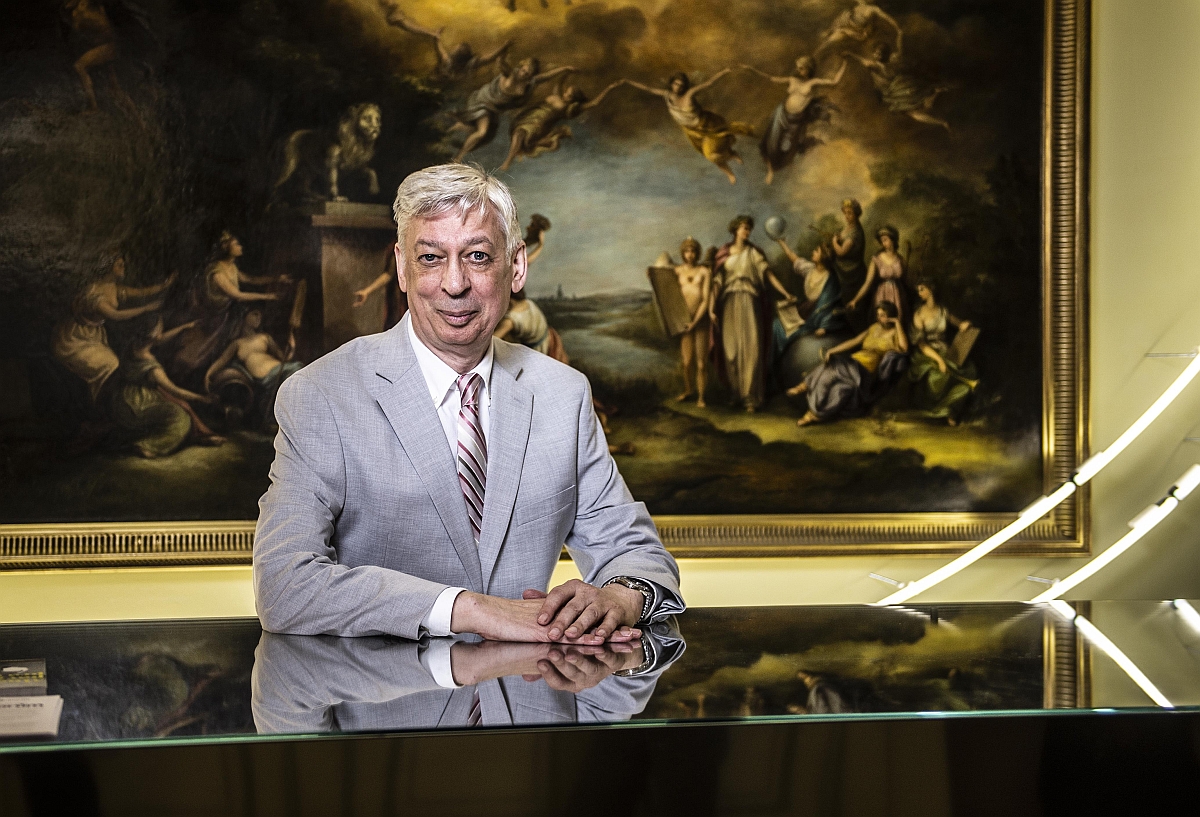 Forum Radio - Interview / Episode 9 / Daniel E. Freeman - Mysliveček's excellence / Runtime: 40 minutes, 04 seconds.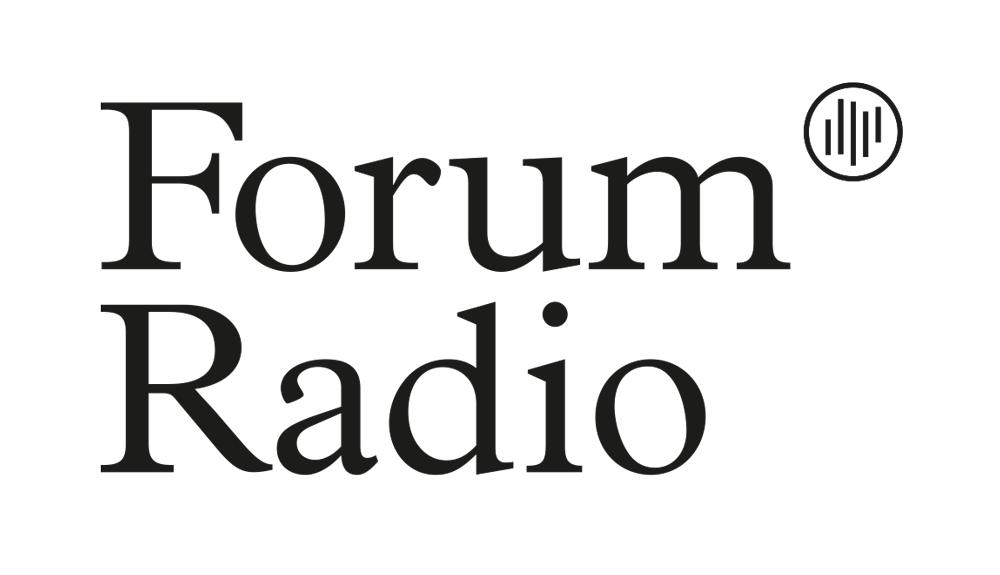 Daniel E. Freeman, Ph. D., is an acclaimed American musicologist with long ties to the Czech Republic. As a student, he earned a B. Mus. in piano performance from the University of Wisconsin-Madison and a Master's and doctorate in musicology from the University of Illinois at Urbana-Champaign. In the 1980s, Freeman learned Czech before travelling to Czechoslovakia to conduct research. His findings led to his dissertation titled The Opera Theater of Count Franz Anton von Sporck in Prague (1724-1735) later published as the first monograph in English devoted to the musical cultural of 18th century Prague. Dr. Freeman also wrote the acclaimed Josef Mysliveček, "Il Boemo" (2009) and Mozart in Prague (2013). During his most recent stay in Czechia, Freeman was awarded a medal from the Faculty of Arts of Charles University recognising his life's work and his contribution in promoting Czech culture.