A joint seed-funding programme between Charles University and the University of St Andrews is an excellent means of bringing together top researchers, say Joseph North from the elite Scottish university St. Andrews and Jaromír Soukup from the Centre for Strategic Partnerships at Charles University. They outlined details of the project in a joint article, details of which you can also read here - on the pages of Forum.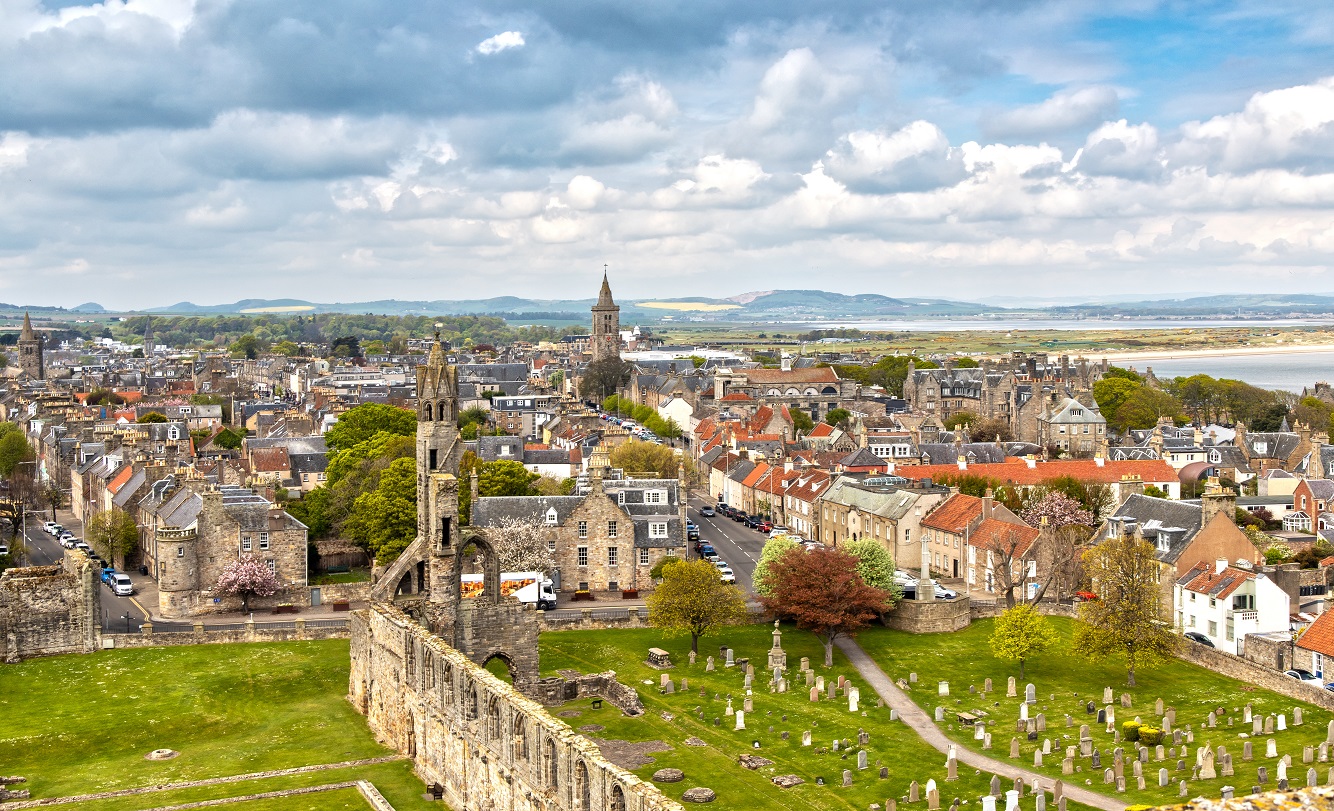 St. Andrews has a medieval setting and the traditions of a top university, the third-oldest in the UK (with a charter dating back to 1413).
Researchers from Charles University have been involved in exciting joint projects with partners from the University of St Andrews, Scotland's oldest university, as part of CU's strategic partnership. From setting up virtual networks and intensive workshops for early-stage researchers to investigating climate change impacts, Joint Seed Funding brings together complementary expertise from the Czech Republic and Scotland. With a new call imminent, we caught up with 2022's joint seed funding winners to see how their projects had evolved.
Symbolic borderworlds
Narratives of migration, borders, histories and traumatic memory have rarely been more central than they are today. Professor Kateřina Králová (of the Department of Russian and East European Studies, Charles University) is working with Dr Stavroula Pipyrou (Social Anthropology, St Andrews) to build a cross-disciplinary network of researchers investigating these topics. Professor Králova explains: "Our regular webinar series provides the opportunity to discuss our academic interests, fieldwork and best practice. While our focus is central, east and southeast Europe, the webinars also discuss research projects conducted around the world. Our participants' diverse research topics and experiences enriches our understanding of symbolic borderworlds in a more global setting. We hope to contribute to the successful completion of Ph. D. students' theses and create opportunities for future collaboration between young researchers, departments and universities."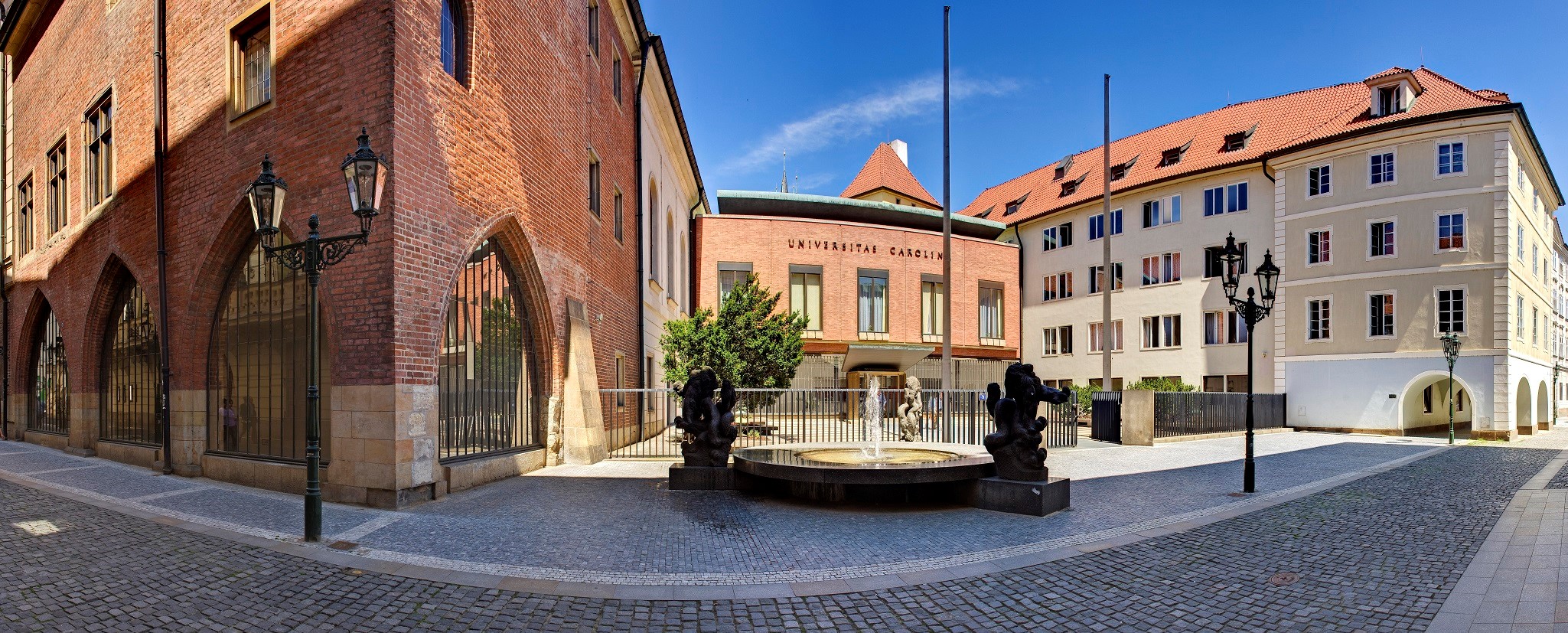 The Centre for Strategic Partnerships of Charles University is located at the heart of Charles University, the historic Carolinum building.
With junior researchers based in Scotland, the Czech Republic and engaged in fieldwork, organisers decided to take advantage of valuable experience gained during the pandemic. Dr Pipyrou noted, "For us, the virtual environment is a strength. The webinars create an inclusive environment for young researchers to always take part in the network's conversations without being constrained by location. Despite being at different stages of their doctoral research, they have already identified touchpoints, shared challenges and questions of practice to discuss at their next session."
Threatened heritage
Home to a world-famous golf course and magnificent medieval ruins, St Andrews contains some of Scotland's most iconic coastal heritage – which is increasingly under threat due to climate change. Researchers at the School of History at St Andrews, and the Institute of Hydrogeology, Engineering Geology and Applied Geophysics at Charles University are working together to understand this problem, combining hands-on knowledge and experimental modelling studies. Dr Gianvito Scaringi (Charles University) said, "We plan to model ground stability and erosion problems at Scottish heritage sites to better assess risks and discuss risk reduction strategies.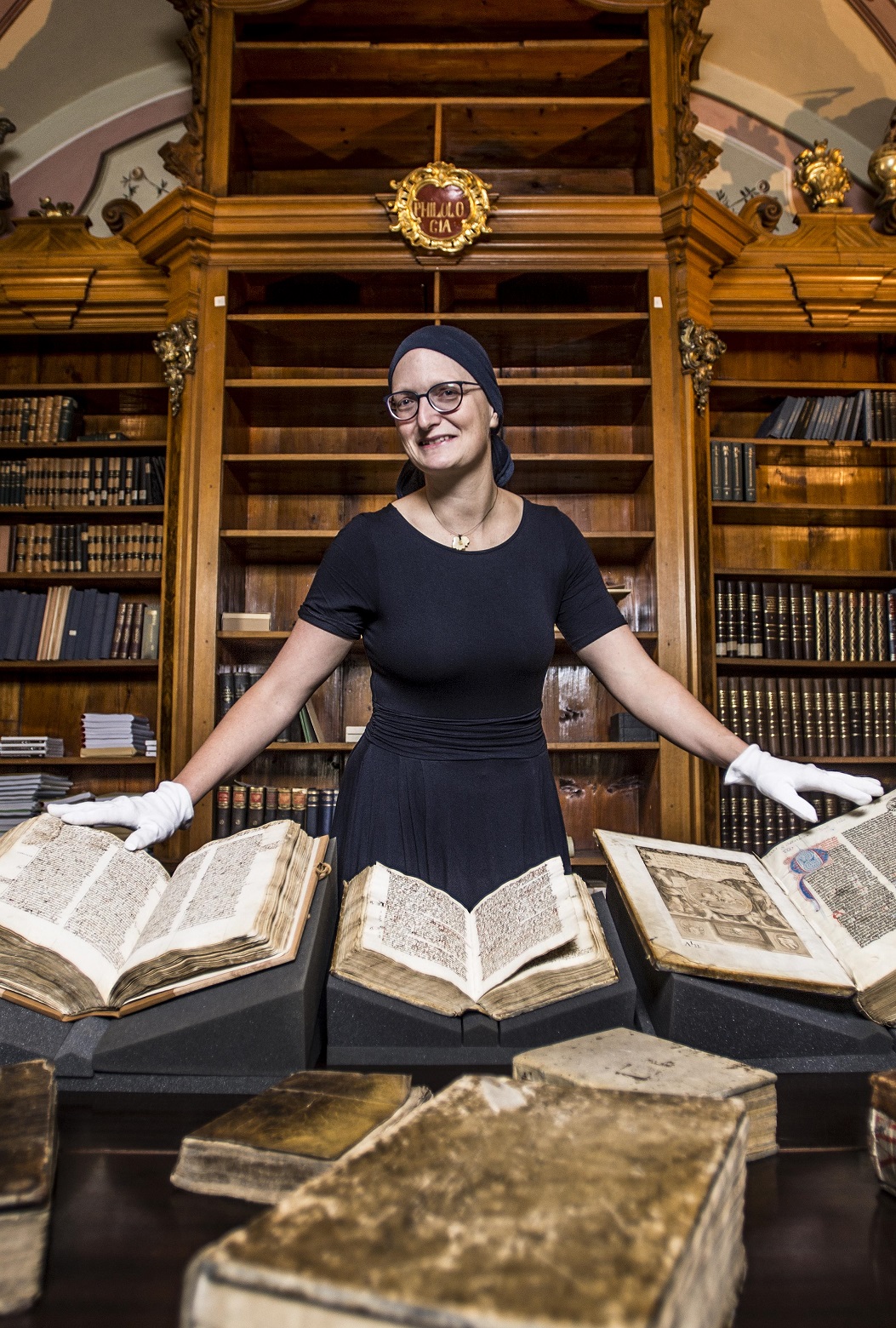 Dr Tom Dawson and his team are monitoring and working on these sites, they have assessed their vulnerability; we would provide statistical and physical modelling expertise. It will also be a chance to test our models in the real world." Dr Dawson (St Andrews) added that, following regular virtual meetings and an in-person meeting in Prague, they are planning a "short road-tripʺ in the spring of 2023. "We are looking forward to visiting threatened heritage sites around the Scottish coast, using our time together to select case study sites for our planned funding applications.ʺ
Historic past
St Andrews and Prague were both centres of the medieval world, known for their great cathedrals, manuscripts and universities. The Medieval Explorations project will allow early career researchers to handle manuscripts and early books in the University of St Andrews Special Collections. More broadly, the multilingual project explores the richness of the medieval imagination and new approaches offered by digital humanities. Over a three-day workshop in May, Professor Ian Johnson (School of English, St Andrews) and Professor Lucie Doležalová (Institute for Greek and Latin Study, Charles University) will bring together colleagues, archivists and visiting academics to create a friendly and challenging interdisciplinary platform for 10 to 20 early-stage researchers to present ideas, ask questions and work directly on medieval materials.
Professor Johnson says: "We believe it is time to connect our students, our research, our institutions and specialists from partner universities." In looking forward to the future of the project, Prof Doležalová noted, "This is a seed project, but several steps will be necessary before we see a blooming flower. We want to be open-minded and explore our common strengths, resources, expertise and institutional compatibility." With links dating back to 2013, the project leaders hope to encourage early-stage researchers also to enjoy the benefits of international collaboration.
New call for projects open
The first call demonstrated a great interest in mutual cooperation. As a result, the two universities have decided to continue jointly funding projects in the coming year. A new call for projects is currently open and can be found on the Strategic Partnerships Centre website or the University of St Andrews website.