Charles University this month became the first stop for an exhibition about the Vienna Circle organised by the University of Vienna. It was accompanied by a full-day conference examining the importance and lasting influence of the group – which included philosophers and scientists such as Moritz Schlick, Otto Neurath and Kurt Gödel and many others. Members of the group met regularly during academic terms to discuss questions within the philosophy of science from 1924 to 1936.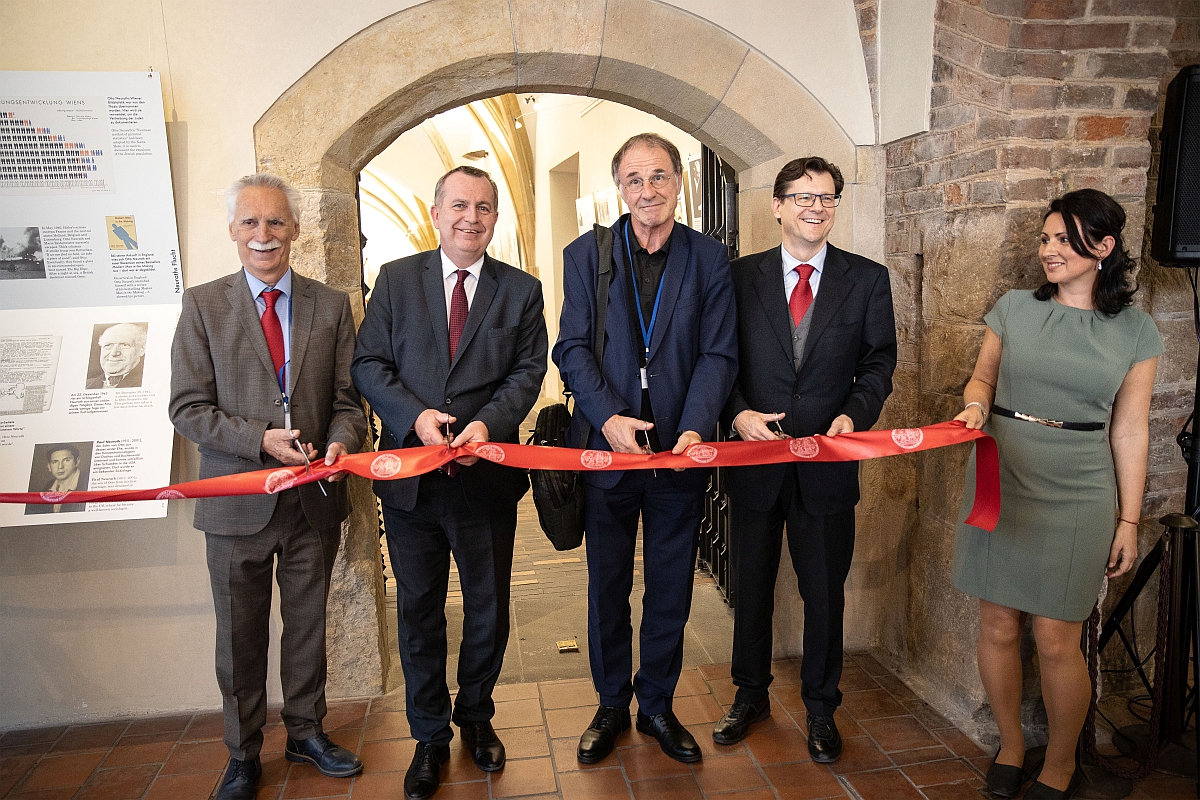 Prof. K. Sigmund (U of V), CU Rector Tomáš Zima, Prof. F. Stadler (U of V), and the University of Vienna's Vice-Rector Jean-Robert Tyran.
Forum spoke to Jean-Robert Tyran the University of Vienna's Vice-Rector for Research and European Affairs; he discussed the importance of the show, not least within the Central European Network for Teaching and Research in Academic in Liaison (counting five European universities including CU).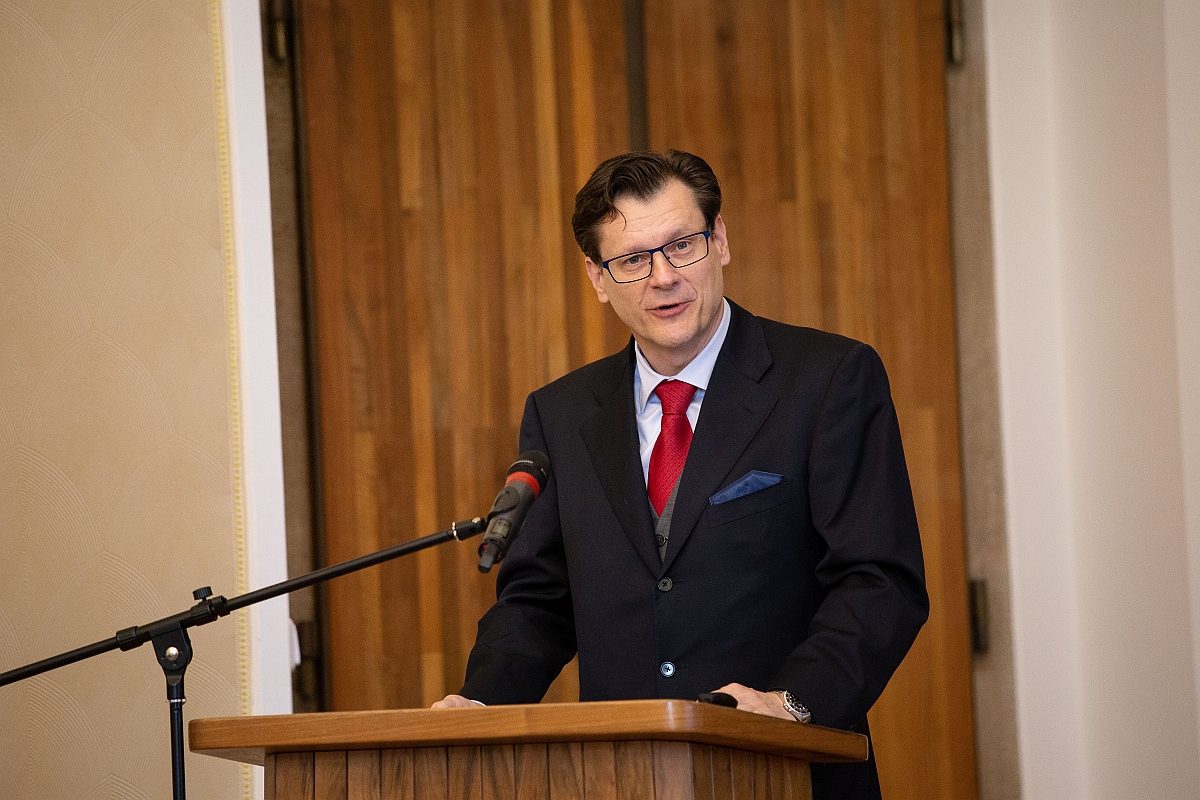 "So what is science and how do we create knowledge? Those are very deep questions that were addressed by the Vienna Circle and I think the exhibition gives visitors a glimpse into the beginnings of this very fundamental transformation that shapes us even today. What they created was a gift to the world and it was also a reaction to the very difficult times in which they lived. Times when irrationalism was spreading in society and politics, there was pan-political fanaticism, illiberalism, and antisemitism was spreading in Vienna already before the rise of the Nazis. A hostile environment.
"And their movement was a countersignal against this: they wanted to create a foundation on logical empiricism, to use rational reasoning that was empirically-grounded. And that is really the foundation of modern science as well as the foundation of prosperity and progress that we enjoy today. So it is a gift from the University of Vienna, which has many ties to Prague – that is what the exhibition is all about."
As noted, the period was one of upheaval and rapid change preceding and foreshadowing grimmer times to come. The accompanying conference, with speakers from both Charles University and Vienna, assessed aspects of the interwar period that were not just a backdrop for the Vienna Circle but the environment in which the group acted as a counterforce.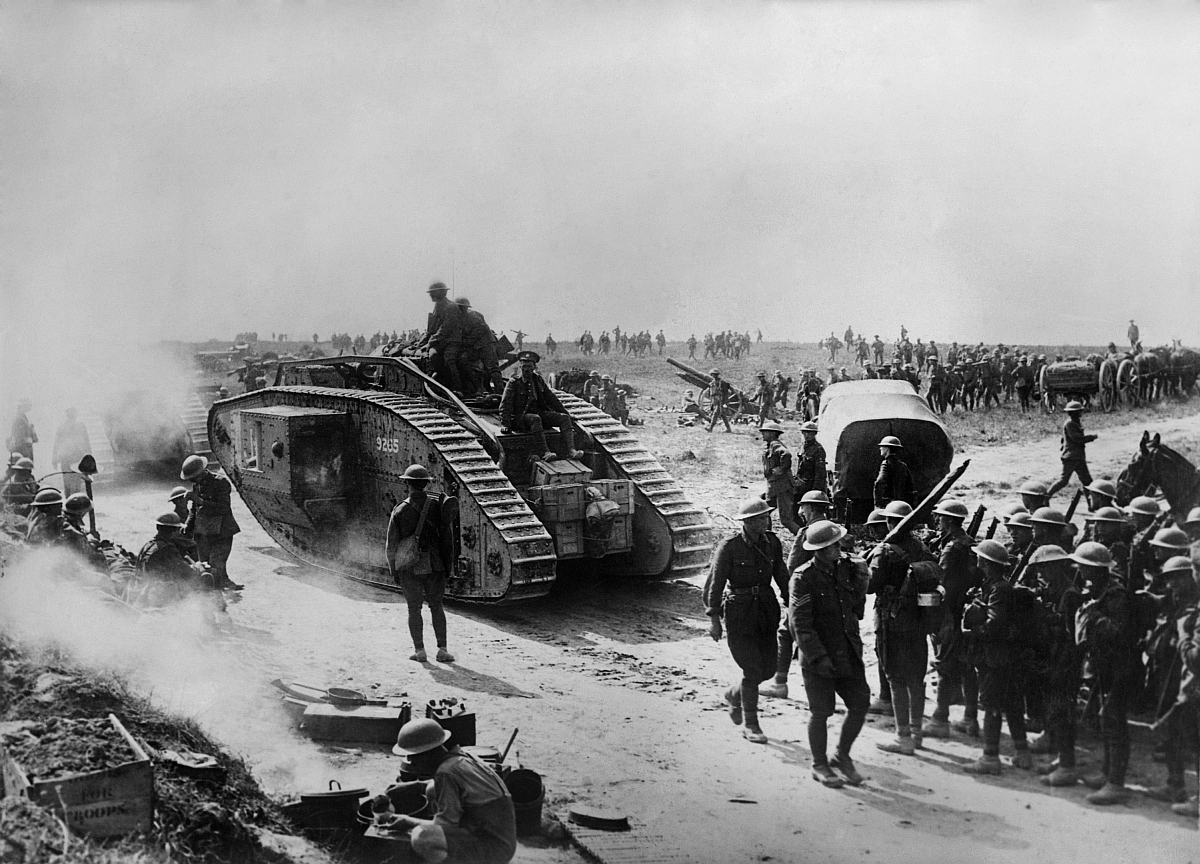 The end of the Great War which left the old Europe in a shambles, saw extensive migration as well as fears of social upheaval. New states, such as Czechoslovakia, emerged where the Austro-Hungarian Empire had once existed. With them came not only a redrawing but a hardening of borders within Europe, new "protective" restrictions and nationalism.
Professor Peter Becker of the Institute of Austrian Historical Research, was one of the invited speakers who discussed the nationalizing of states and internationalizing agencies. Part of his focus were forces at odds with each other: a rise of borders and turning inwards versus internationalisation (embodied, for example, by university networks).
"A key aspect of this conference is to support this kind of exchange that is our European integration heritage and of the European integration programme. If we look back to the 1920s, though, we see that internationalisation could also be little more than 'lip service' by governments which they did not actually mean, as they had different political interests internally and externally. In the case of the Austrian government, it forcefully claimed to restrict access to territory by closing borders, raising a fear of immigrants and foreigners. But at the same time, it tried to lure 'rich German tourists' and others into the country by systematically reducing border controls for them."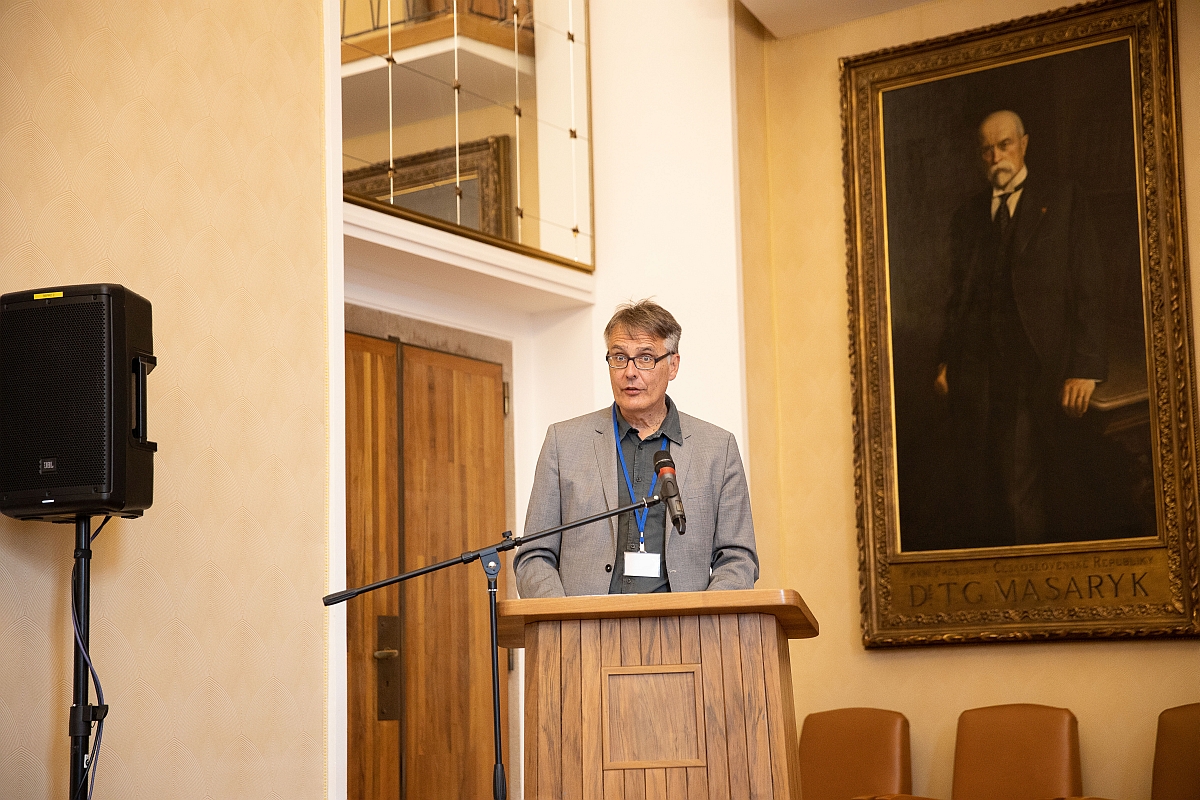 Professor Peter Becker discusses the interwar period and the ramifications for Europe in the 1920s and later at Patriot Hall at the Carolinum.
At odds were national tendencies and internationalisation – did any one side prevail? The answer was some aspects did, others did not.
"Well within any democracy there are various interests, some of them conflicting, some win out, others do not. But certainly there were tensions and fears. What was needed was to stabilize politically to protect economic interests within the region. That meant sacrificing some of the benefits of a more open market then."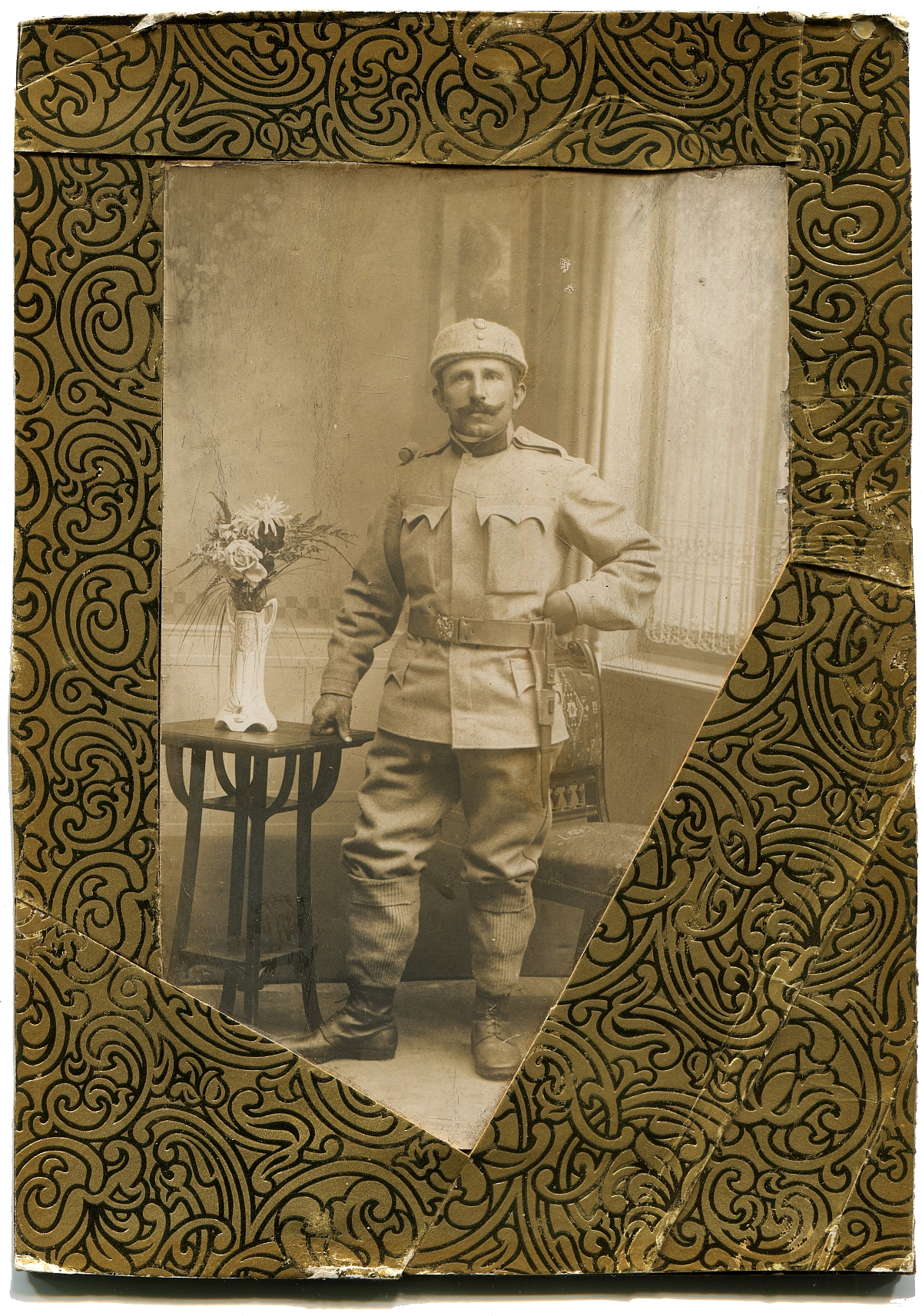 Professor Claudia Kraft, whose talk focused on knowledge production in interwar Europe, pointed out there was plenty of progression but also major sticking points at the time in areas of law in Poland. She discussed the direction changes took in trade in commercial law and the civil code.
"In Poland, you had lawyers who were educated in Germany, in Russia, France, some in Poland, and they began discussing in 1918 what to do: to work on a new legal code or just use existing German law, the German Civil Code BGB, and use it for the whole country. And of course, lawyers who had been educated in Berlin were very much in favour, saying it was 'the best!'
But borrowing from abroad only worked to a point. Trade was easier, Kraft says, as the situation demanded quick agreement as economic integration was a must. There, says Professor Kraft, the economic and legal infrastructure was built up quickly so that trade laws could be codified. But other aspects of civil law proved more difficult. Professor Kraft again:
"When you came to the civil law, you saw this different historic tradition but also current ideas about Polish society then. It was not about economic integration but the question of Polish identity. And there, the lawyers struggled until the end of the interwar period. For example, there was no unified marriage law: they could not agree if it Poland was a secular state or whether Catholicism was the dominant denomination and signifier what 'good Polish life should look like.' You had what was not a very rational approach to what would make the country work but using law to express identity and this was very different. You had some situations where foreign examples were used very creatively versus complicated discussions where law was used as a national signifier.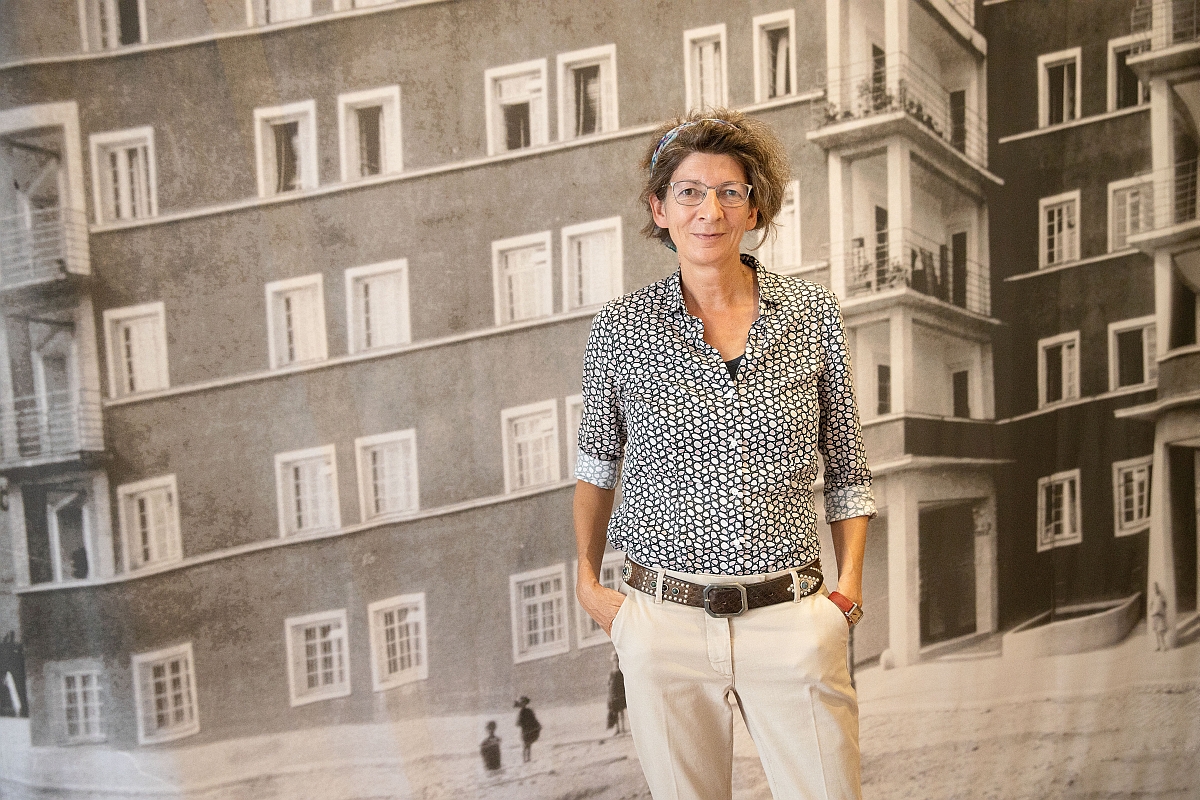 The University of Vienna's Claudia Kraft poses at the exhibition "The Vienna Circle and its Prague Connection" at the Carolinum on Oct. 4, 2021.
The latter discussion also drew a lot of pubic attention at the time, whereas trade law was left to the experts.
"Trade law was a not a big topic in the newspapers but when it came to the marriage law it was debated a lot. By Catholic priests, socialists, freemasons and so on. Everybody was engaged and each tried to attract the greatest number of followers to back their opinion."
How does Professor Kraft view the Vienna Circle within the context of the times?
"As much as members of the Vienna Circle were members of their different national societies, they were part of these nationalising and trans-nationalising debates. But what is most obvious about the Vienna Circle is that its members used a form of thinking that transcends these narrow nationalistic and territorialised ways of thinking. And this is what was really amazing to see: that at times of these heated nationalist debates, there was a development of thinking that was contrary to the territorialisation that was going on. I think that this is something we should learn from, from history.
"Because we as historians or scholars from different Central European universities have I would call the luxury of having a framework where we can of course reflect on present tendencies in our societies and can think about methodologies and modes of thinking. The aim is not to look for a kind of unified scholarly model but to communicate. To communicate beyond economic or goal-oriented political thinking. That is one reason why our network is so important."
From https://central-network.eu/news-events/exhibition-vienna-circle/
The Vienna Circle exhibition was created originally for the occasion of the 650th anniversary of the University of Vienna in the year 2015, by Prof. Karl Sigmund and Prof. Friedrich Stadler, who now adapted it to the new location in cooperation with the Czech architect Michaela Kosarová.
Der Wiener Kreis - The Vienna Circle. The exhibition is on display until 12.11. at Carolinum, Ovocný trh 560/5, 110 00 Staré Město, Prague, Monday - Sunday, 10.00 - 18.00.