Charles University, in cooperation with the Ministry of Foreign Affairs of the Czech Republic and in consultation with the European Commission, has taken part in the creation of the Eastern Partnership University Cluster (EPUC) initiative, which includes universities from both the European Union and the so-called Eastern Partnership region of the EU. The signing ceremony took place last week. on 19 October at the Carolinum with the participation of representatives of 11 universities from Prague and the 4EU+ University Alliance, as well as from Eastern Partnership universities.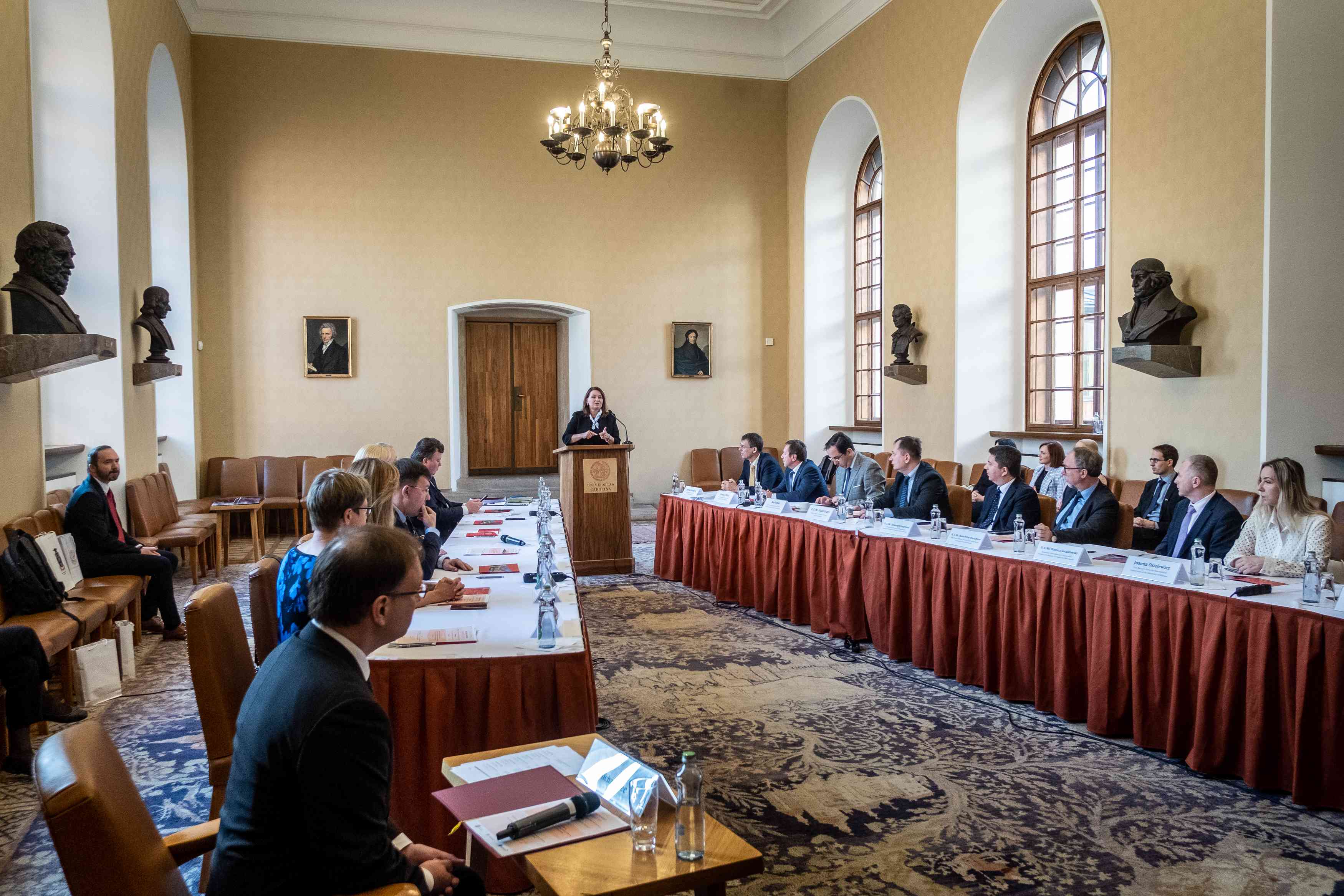 "I am extremely glad that it is Charles University that is behind the creation of this initiative. Thanks to projects like this, it is becoming a truly open space that supports students across countries and cultures. At the same time, I believe that this initiative will contribute in no small measure to the dissemination of European academic practices," Milena Králíčková, the rector of Charles University pictured speaking at the lectern, said in a communiqué on the new consortium.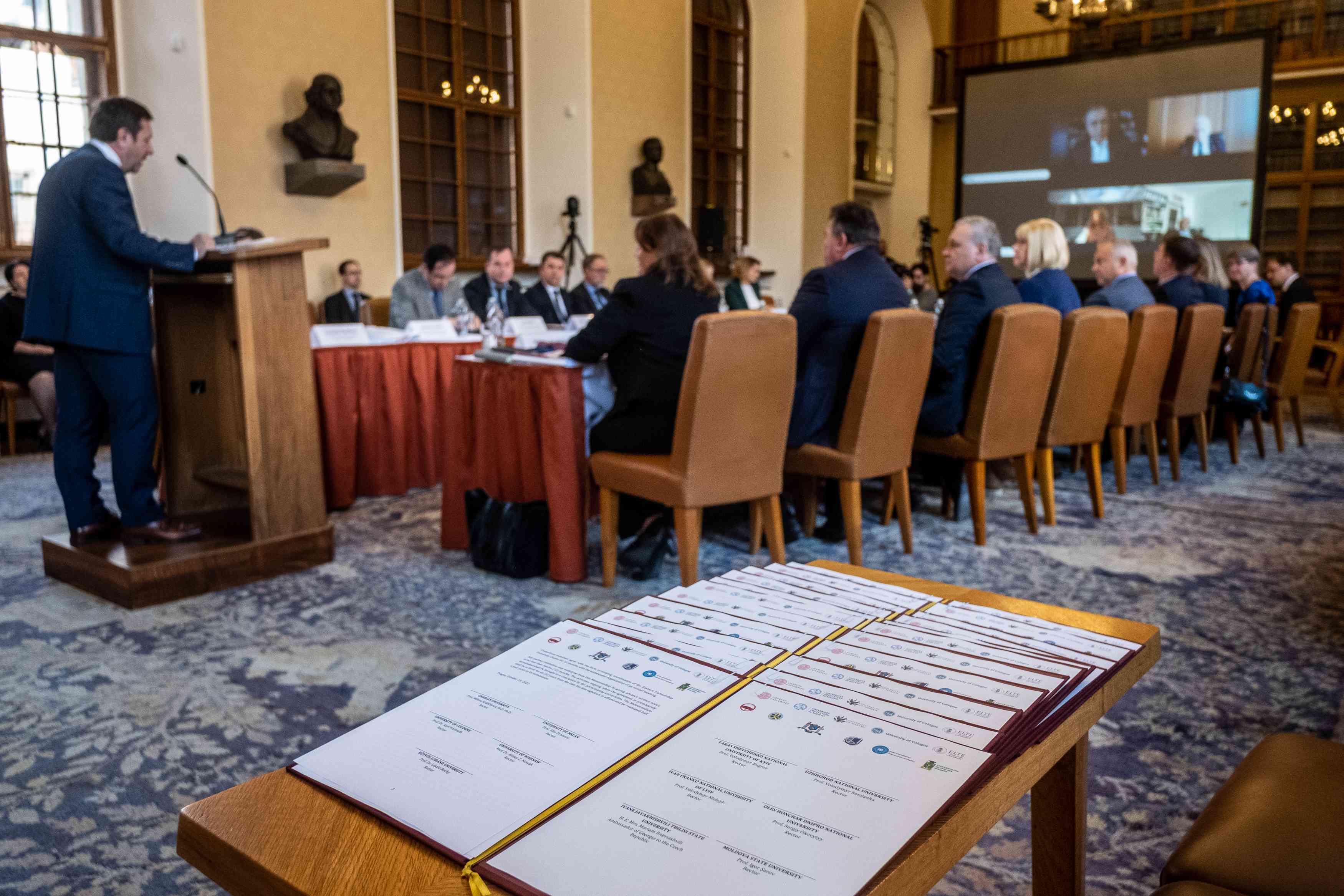 In addition to the rectors and CU's Vice-Rector for International Affairs Markéta Křížová, the meeting and the ceremony in the Patriotic Hall were also attended by representatives of the Ministry of Education (including Deputy Minister Jaroslav Miller, rector emeritus of Palacký University; pictured here at the podium), the Ministry of Foreign Affairs and the diplomatic corps.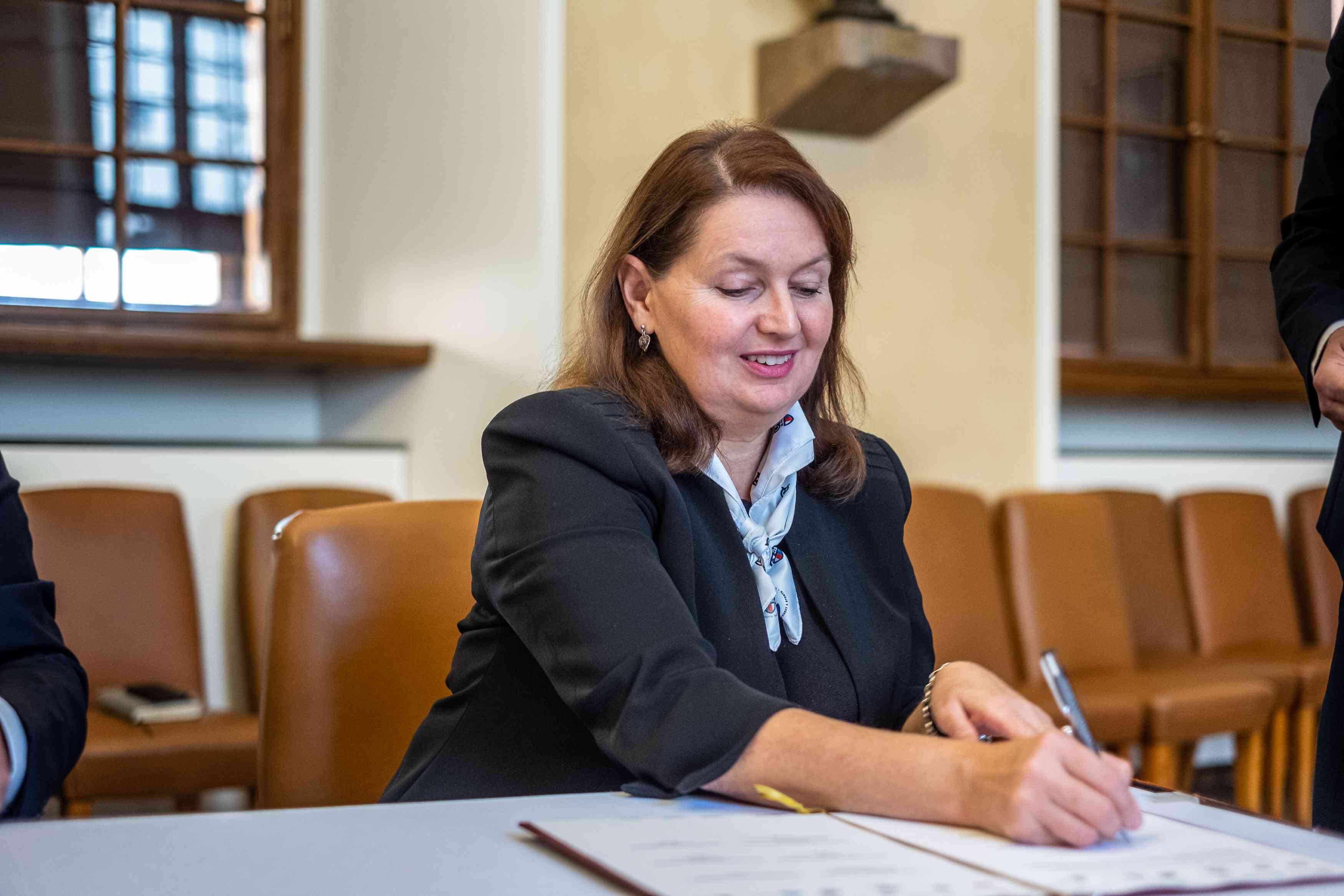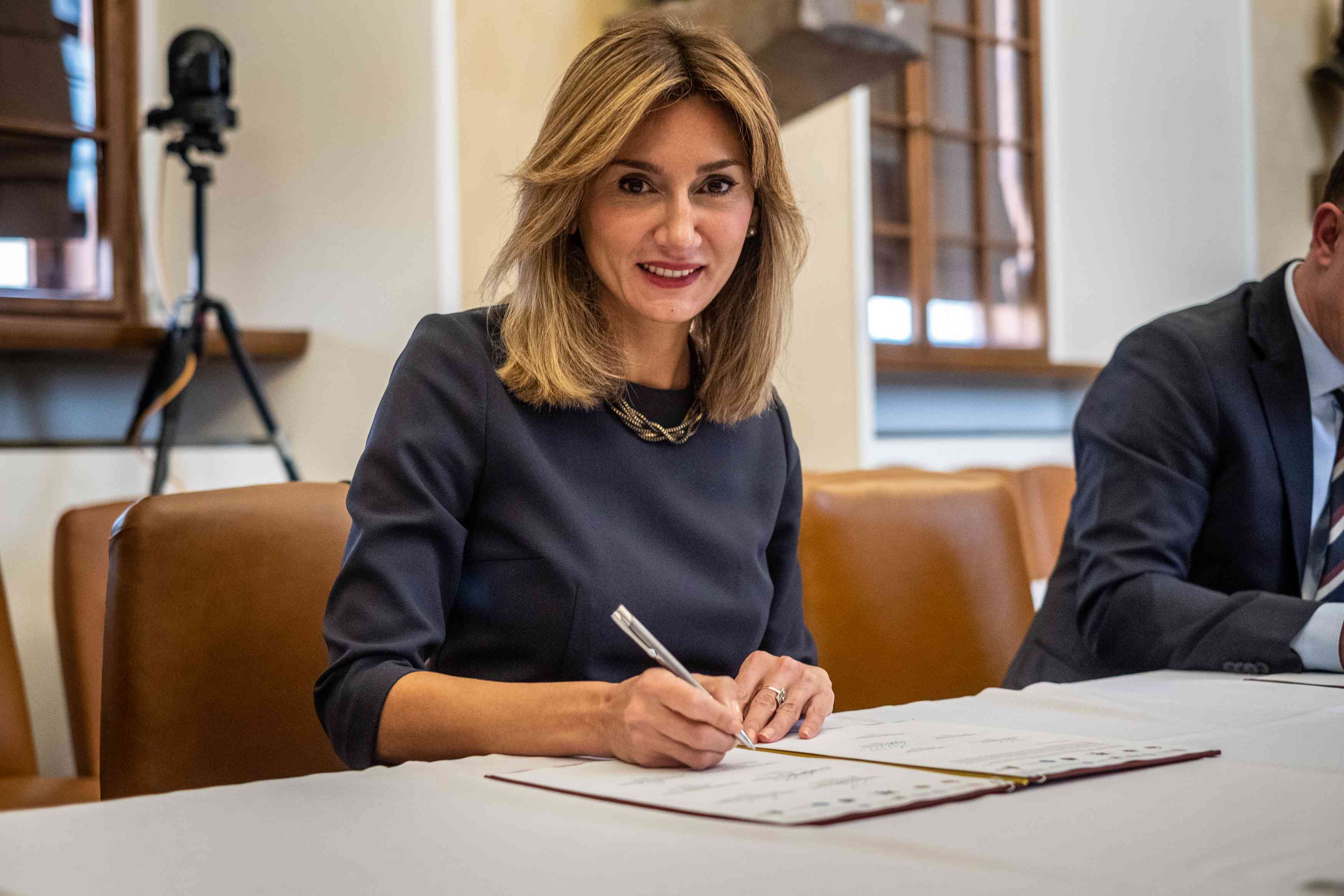 The Memorandum was signed on behalf of CU by Rector M. Králíčková. Beside the rector H. E. Mariam Rakviashvili, the Ambassador of Georgia.
As a pilot project, the Eastern Partnership University Cluster (EPUC), will create a consortium of cooperating universities from the European Union and the Eastern Partnership countries to systematically develop cooperation in education, science and research. This consortium will also be created under the umbrella of the 4EU+ alliance of prestigious European universities, as three of its members will form its core.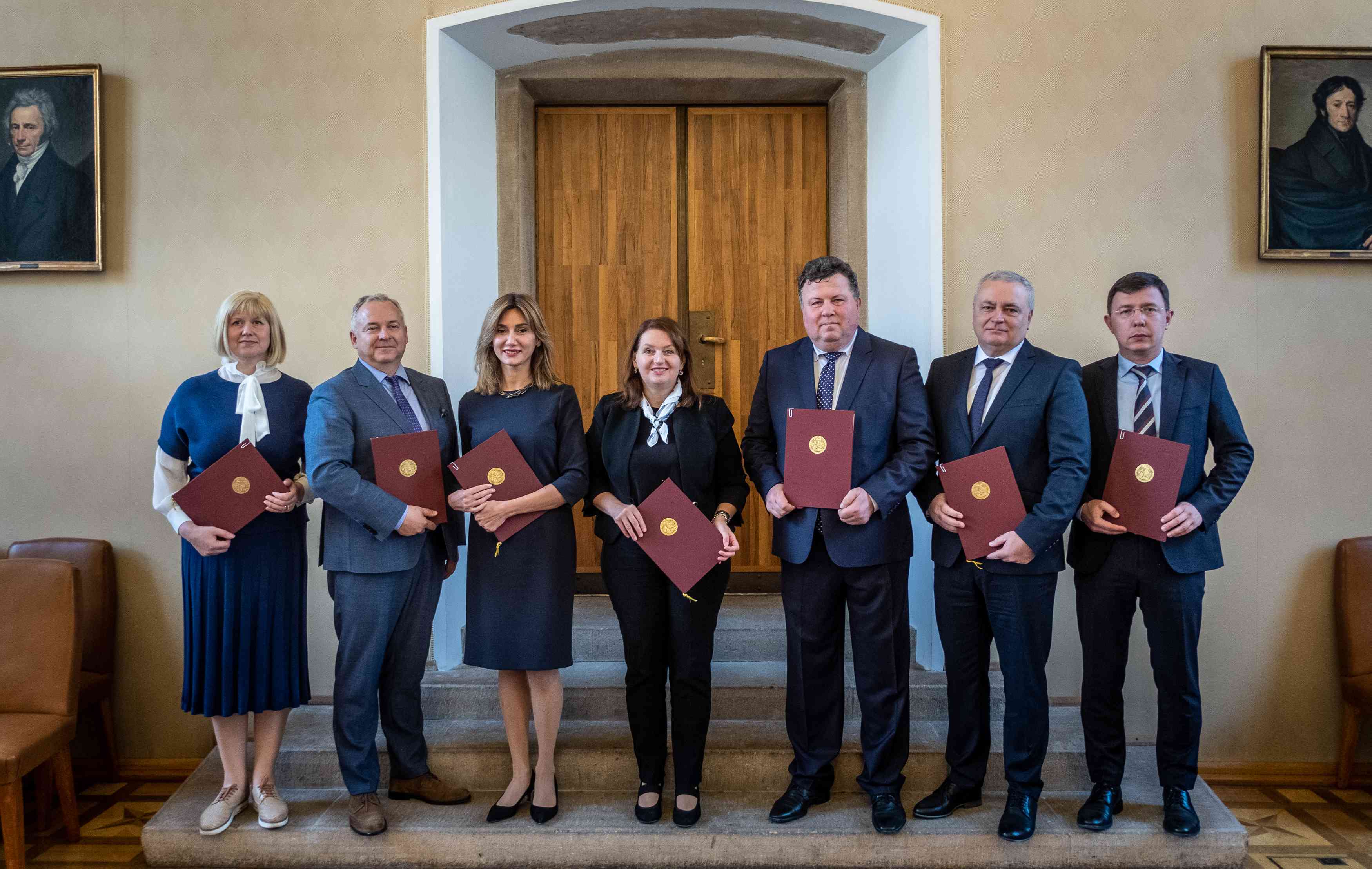 In the first phase, the whole concept will focus on cooperation with partner universities of the associated Eastern Partnership countries.
Bringing together the East and West
Twelve partner universities have signed up to the Memorandum of Cooperation and have expressed interest in joining the initiative. Specifically, the following EU universities are involved: Charles University, the University of Milan, the University of Warsaw, the University of Cologne and the Hungarian Eötvös Loránd University, as well as partner universities from associated countries: Taras Shevchenko National University of Kyiv, Uzhhorod National University, Ivan Franko National University of Lviv, Oles Honchar National University of Dnipro, Ivan Javakhishvili State University of Tbilisi and Moldova State University in Chisinau.