It's no secret that learning Czech can be tricky when it comes to grammar, vocabulary, or pronunciation. Some would say especially the pronunciation of words sprinkled with Czech diacritics is tough. Recently the Faculty of Arts rolled out what it hopes will be a game-changer: ProCzeFor, an online state-of-the-art pronunciation app which is making it easier - and more fun - to learn Czech.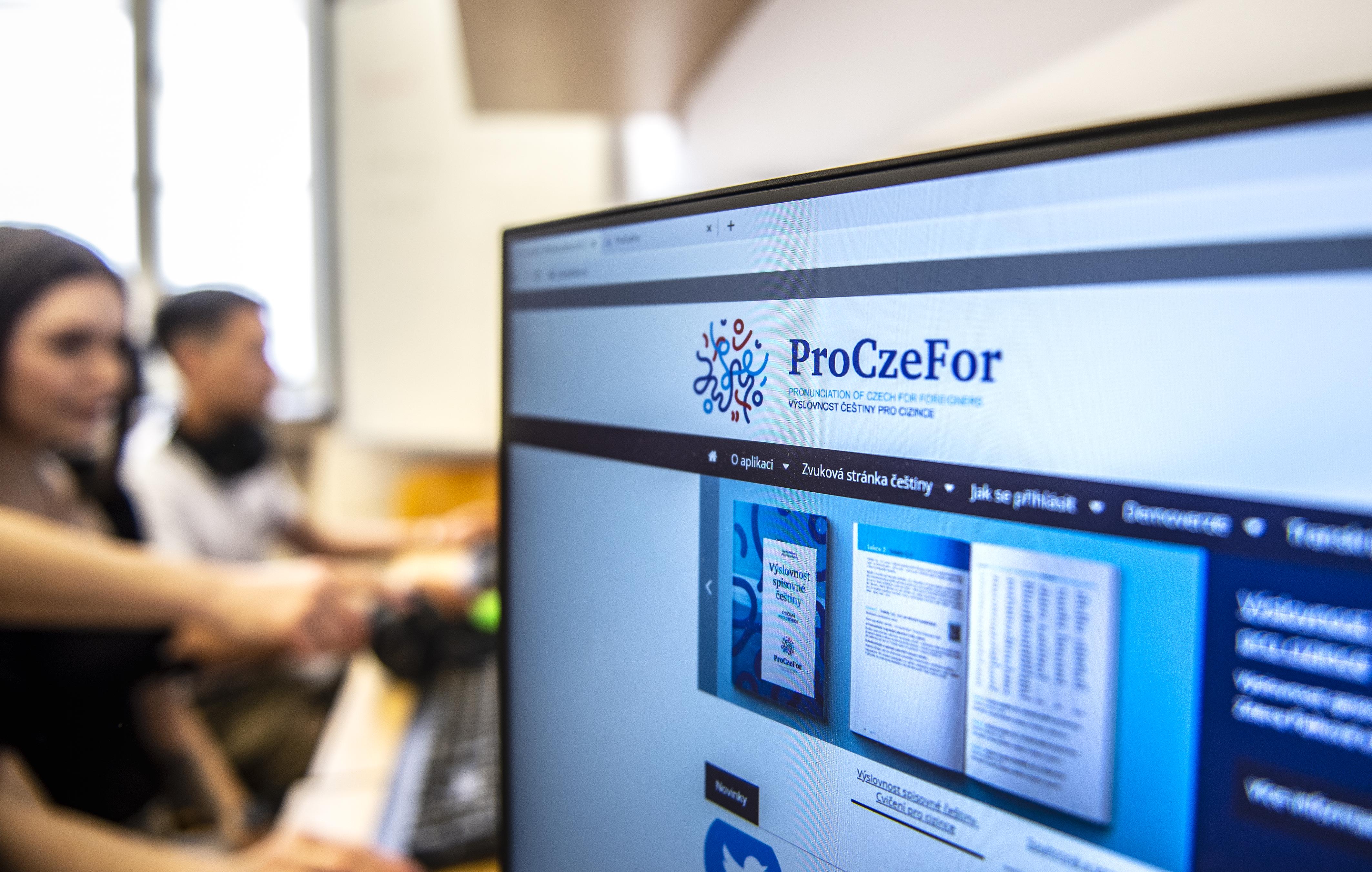 Stumbling on pronunciation of words like myš or máslo? This is the app you have been looking for: CU's ProCzeFor.
The application was developed by a team from the Institute of Phonetics of the Faculty of Arts and the Institute of Czech Studies (since, renamed the Institute of Czech and Deaf Studies). CU's Jitka Veroňková, who cooperated with developers Fenomen multimedia, was in charge of the project.
"The company Fenomen multimedia developed the software directly or specifically for this project and it is unique. The main thing we wanted was to have a web application which could be accessed from anywhere in the world. The design is 'responsive' - meaning it as useable on mobile phones as on computers and laptops. That was essential."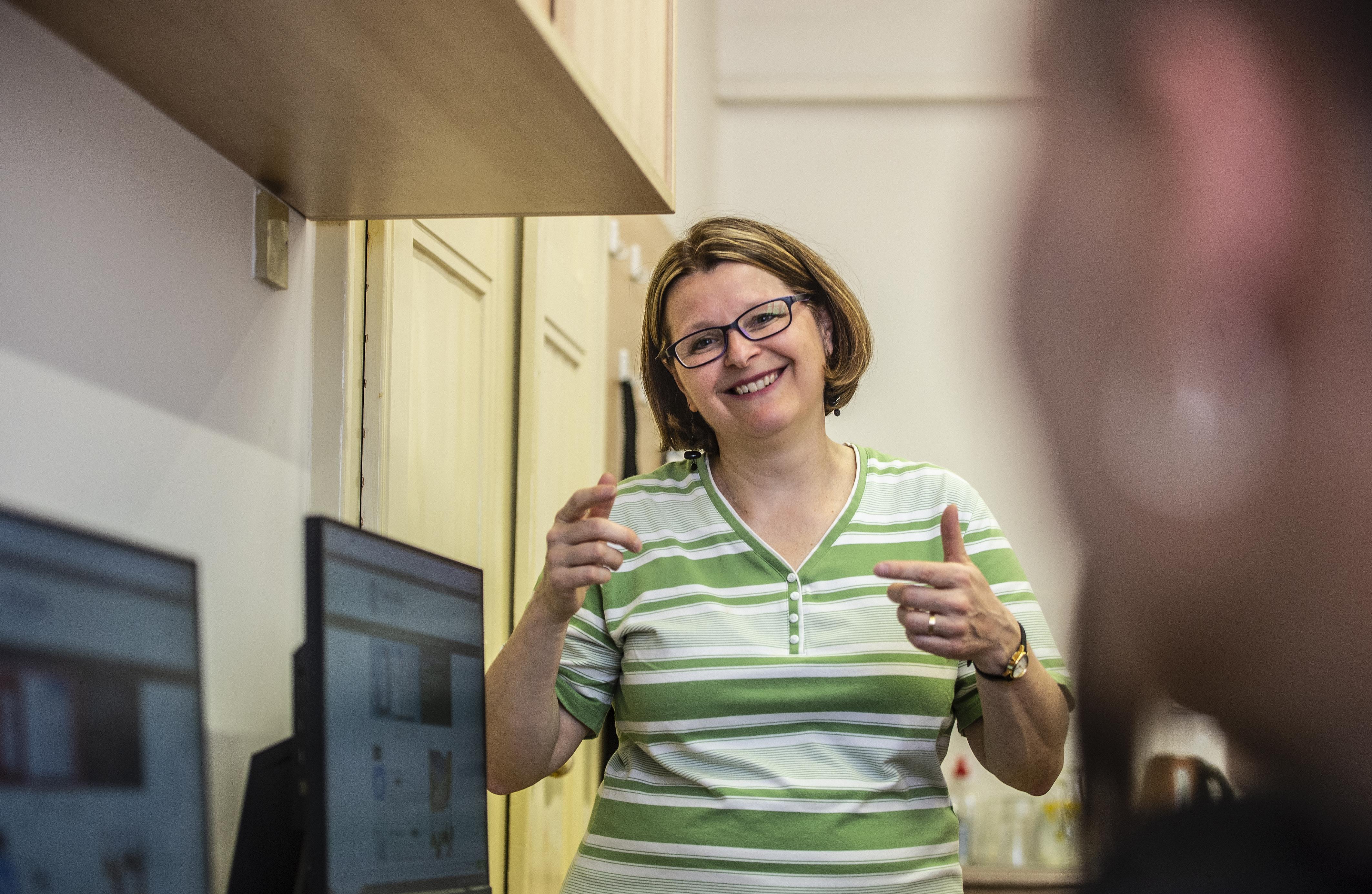 In the Phonology Lab: Dr. Jitka Veroňková knows that for foreign students it can be hard to master Czech pronunciation.
Intended primarily for non-native speakers, ProCzeFor wouldn't have been possible without funding from the Technology Agency of the Czech Republic. Getting a well-timed grant that could cover the design of a complex programme, including top quality audio, was crucial. Dr. Veroňková explains.
"TA CR that had announced a special programme called ÉTA, supporting projects in the field of the Humanities. When we read all the details and conditions, we got more and more excited because we realised our project was a good fit in terms of applied research and technological implementation. It was clear we should apply."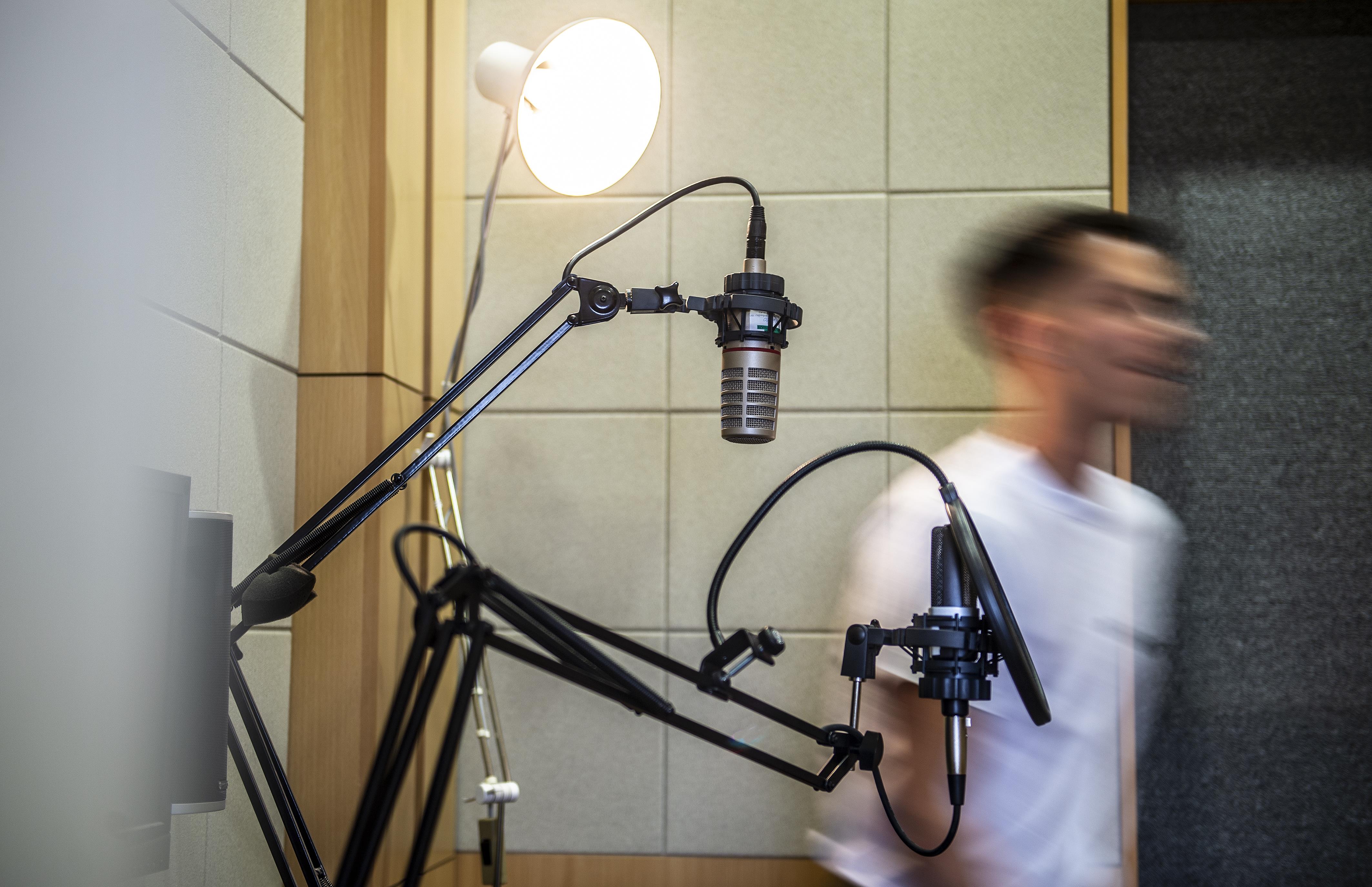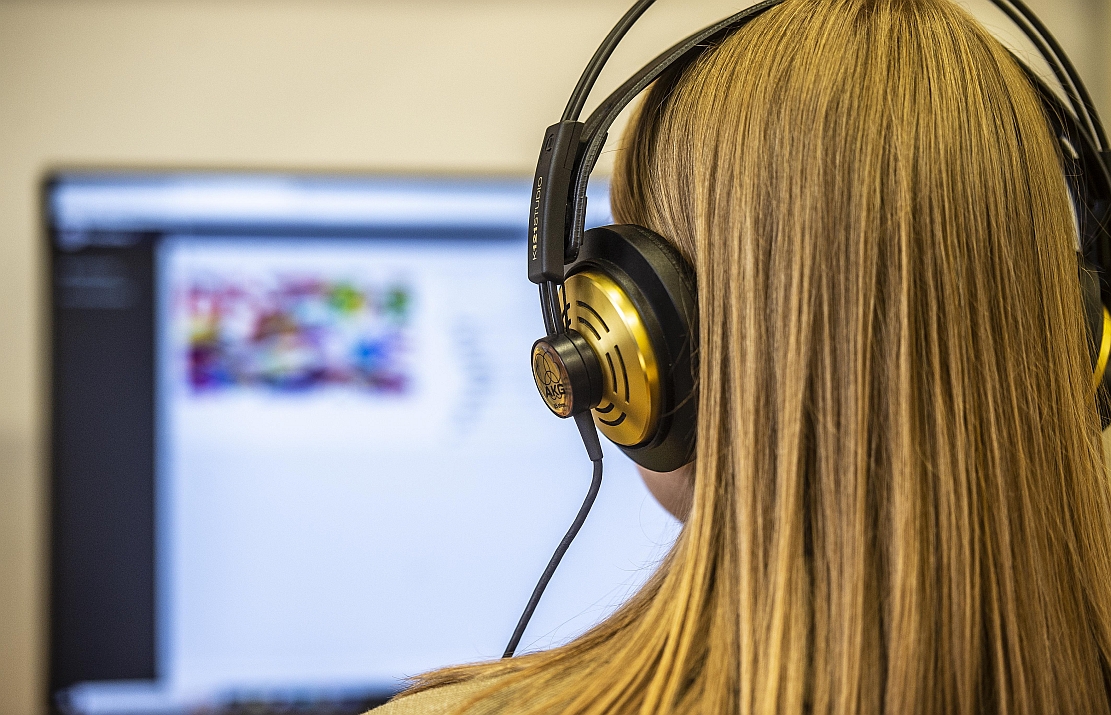 Making progress in the fascinating language that is Czech: ProCzeFor is already being used by students of Slavonic Studies and many others.
ProCzeFor allows users to break down sentences and words to the basic phonological building blocks or phonemes. Users can practice or take tests and can increase or reduce variables such as pauses, frequency of repetition and more. There are even modules based on different countries pinpointing Czech words that present special difficulties for speakers of various backgrounds. Even just a few minutes with the software reveals a programme that is both comprehensive and highly immersive - an app with layer after layer to unravel, where users can pick up proper pronunciation as slowly or quickly as they like, keeping pace with their classes and also advancing on their own.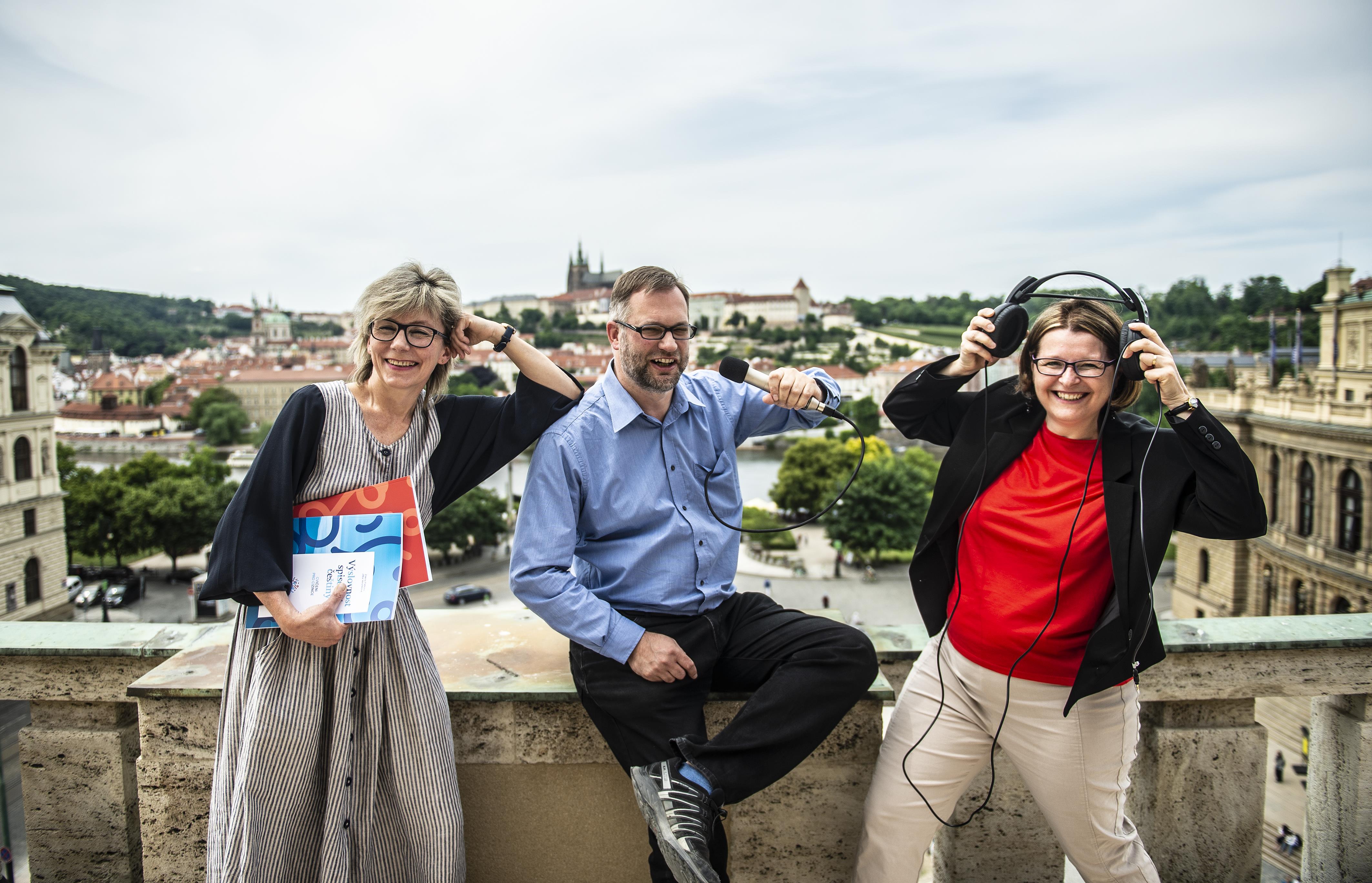 Key players in the project: Top row, left: Dr. Svatava Škodová, the head of the summer school, Institute of Czech Studies; Top right: Associate Prof.
Radek Skarnitzl - the head of the Institute of Phonetics. Below: Škodová, Skarnitzl, and Veroňková have a bit of fun posing for Forum magazine.
Dr. Veroňková told Forum that the app has already been put through its paces at CU and shown to be a success.
"It was used in phonetics lessons for foreigners and for corrective pronunciation which is a class colleagues and I run within Czech Studies but also for foreigners doing internships at the Faculty of Arts over the last academic year. It proved useful for both those doing Slavonic Studies back home or those who need Czech to study particular fields here. Our app allows an individual-based approach, whether students are complete beginners or more advanced and uses pre-taped audio so they can take in exactly how words in Czech are pronounced."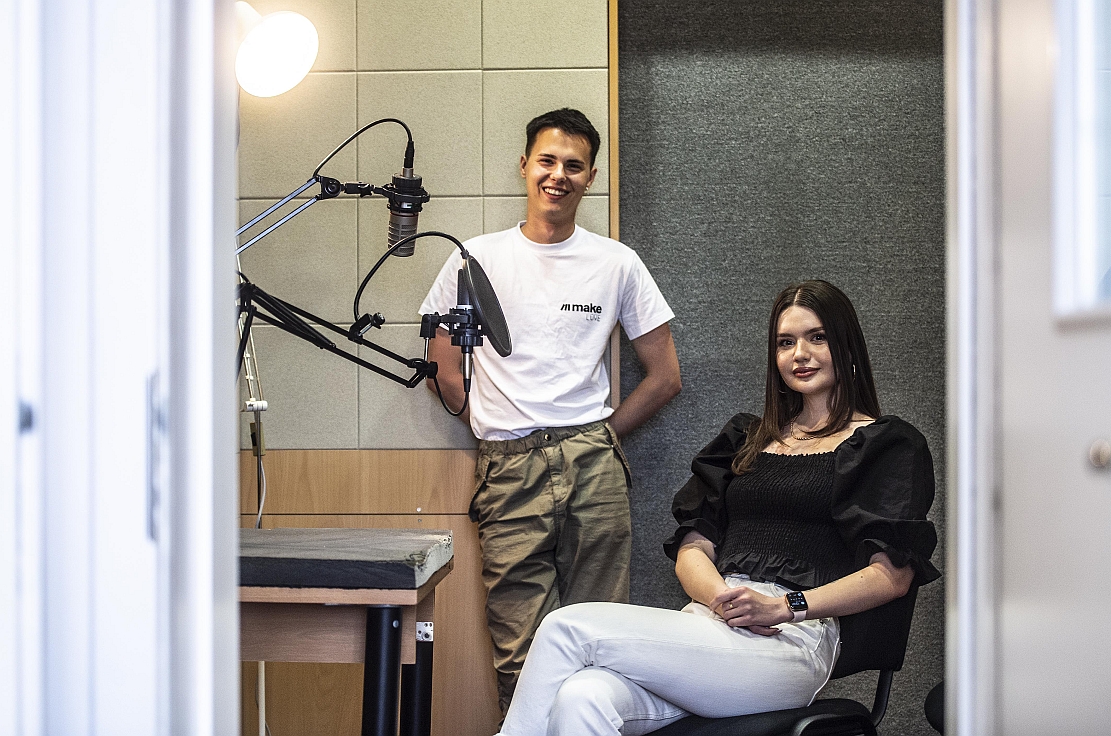 Recording studios are a special place. The studio at the Faculty of Arts is used both in the classroom and to record pro material for ProCzeFor.
Preparation of the app, including top quality audio 'output', was a complex undertaking. In Czech you might call it mravenčí práce, ants' work, a saying which underlines rigorous attention to precision and detail. It was a project lasting many weeks and months before moving to beta testing and final changes and tweaks. The dubbing or voice acting was a chapter in and of itself. Why? Taping language for learning requires a certain distance and balance that is hard to maintain through longer blocs of material. Even experienced actors can stumble.
"We recorded material continually throughout the design process and it would have been impossible to tape all material at once – recording can be very demanding. We really needed the actors to be disciplined and to go against the grain: to read without theatricality, without expression, to maintain a neutral but normal tone while maintaining perfect pronunciation, a stable tempo, and a certain melody that would be nonintrusive. I take my hat off to our actors for the great job they did. It was a strict process and of course even the best don't always get things right in one take. There was a lot of taping, then selection from the raw material and some re-recording. At least two rounds before editing and polishing the final product. Our students helped us with polishing and I have to also thank them for their help in making the product the best."
The phonology lab at the Faculty of Arts has not just individual 'stations' (think comps and headphones) for student use but also a small fully equipped studio. It was used to record all of the content for ProCzeFor, and even now is used when new material is added.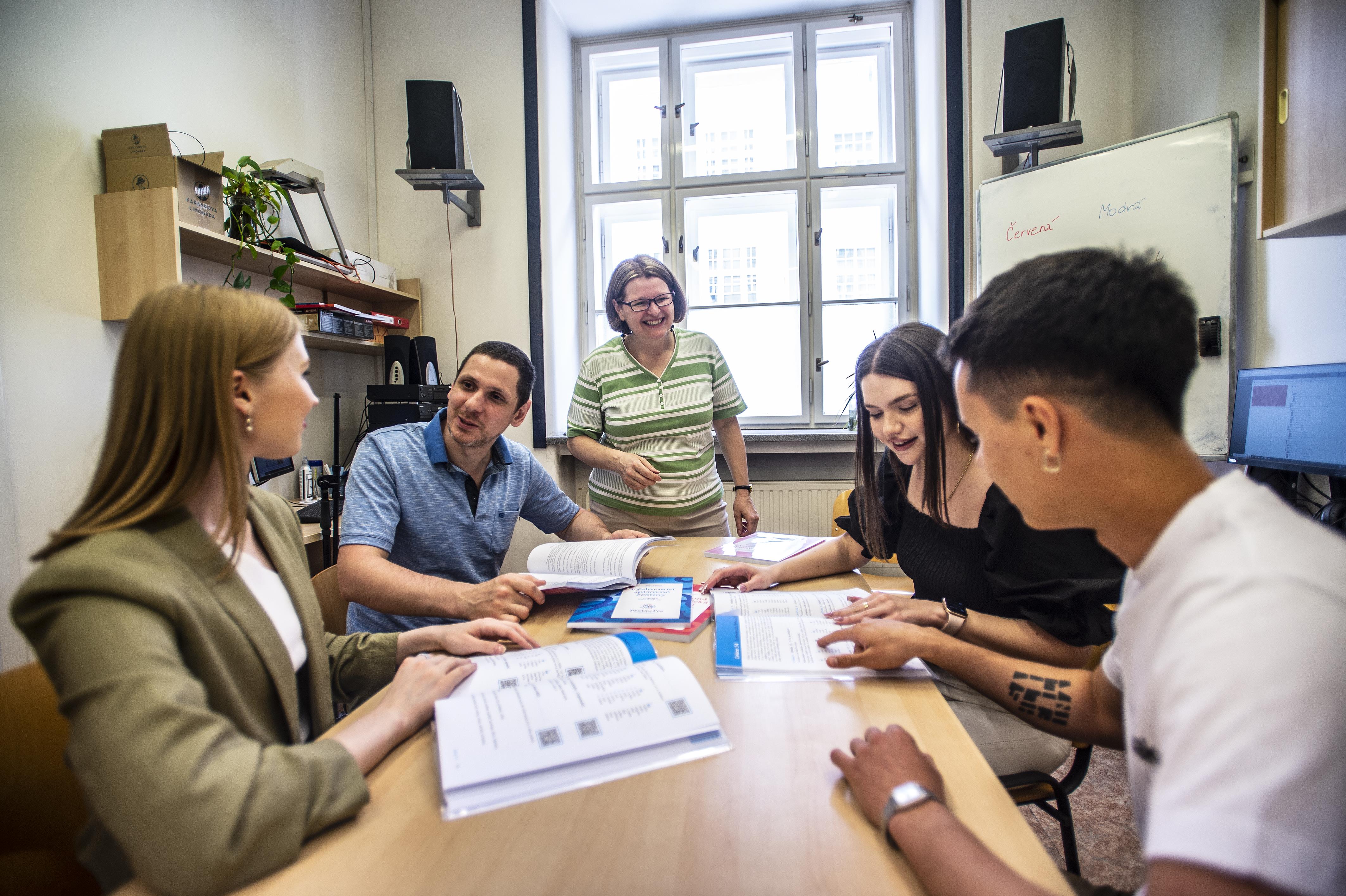 Jitka Veroňková (centre) pictured with her class at the Faculty of Arts. Students tackle words that are challenging at first but they soon get right.
As for students making use of the studio? Some, says Dr. Veroňková, are a little gun-shy at first, which seems strange given how the latest generation of students is used to videocalls, skyping, Teams, live broadcasting and podcasting. Perhaps there is still a bit of mystique to the studio, complete with its mics and 'On air' signs. But, says the lecturer, even the most shy speak on the mic eventually. And improve. Others, remain perhaps more comfortable with their textbooks and headphones than taping themselves. Along with the app there are two accompanying textbooks available for direct use with ProCzeFor by way of QR codes. Anyone interested in improving their Czech can now do so anywhere, anytime.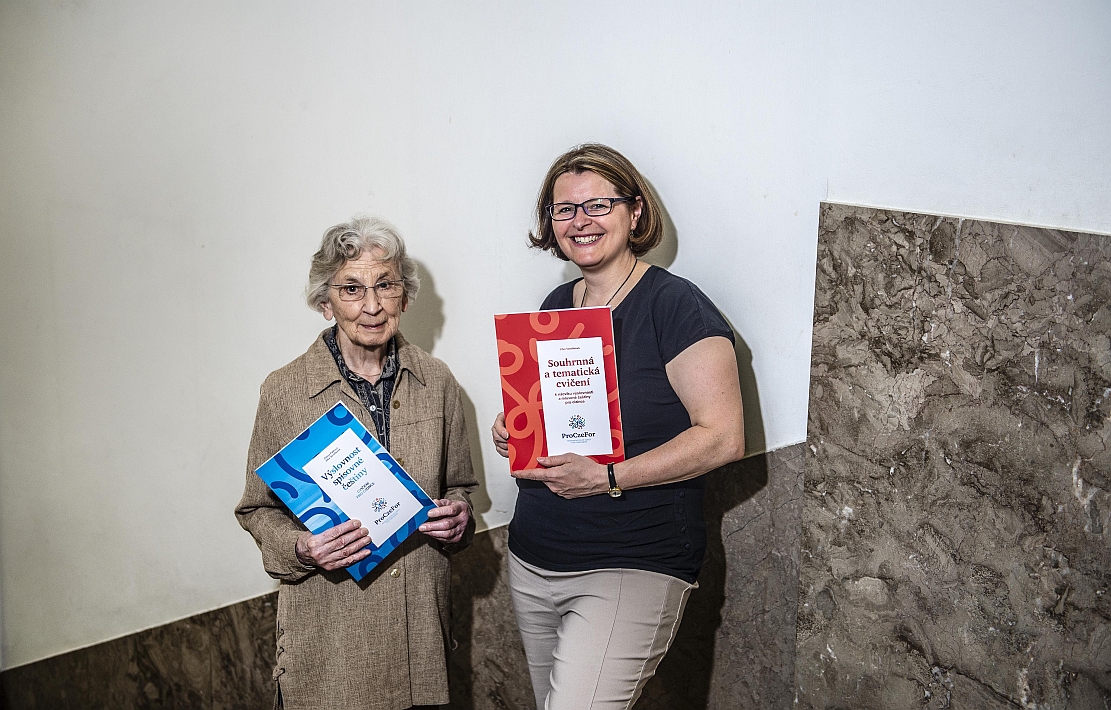 Left: Prof. emeritus Zdena Palková - initiator of the ProCZeFor project and first author of the "blue" printed book, Institute of Phonetics.
Right: Jitka Veroňková with the second accompanying ProCzeFor textbook.

To learn more about the Faculty of Arts app, please visit:
For information about Czech Studies:
https://czechstudies.ff.cuni.cz/en/czech-studies-programme/
For information about the Summer School of Slavonic Studies, click below.
People behind the ProCzeFor project: