Displaying items by tag: events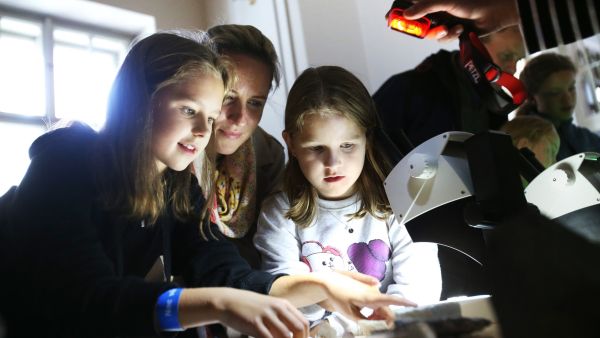 Monday, 03 October 2022 14:23
Over three thousand visitors saw, heard, felt, tasted or touched science on Friday, 30 September, the day that Czech European Researchers Night took place. Charles University prepared 80 activities for children and adults. Also on view was the FameLab competition final.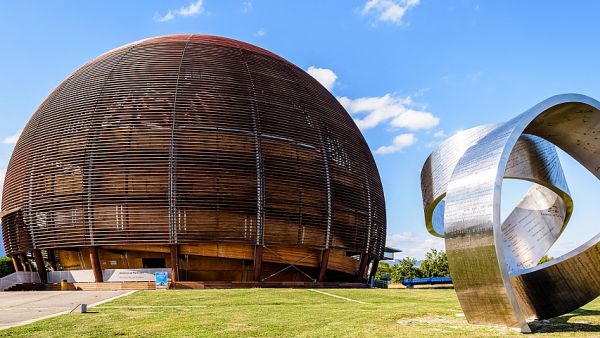 Monday, 25 April 2022 12:54
Particle Prague 2022 is a five-day event offering high school students a week in the world of particle physics, co-organised by the Faculty of Mathematics and Physics. The event will be held in September but the deadline for registration is 30 April.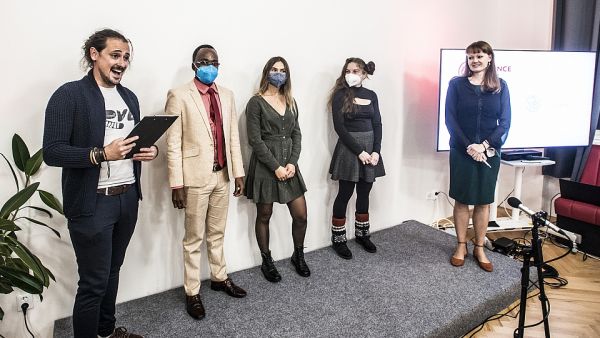 Thursday, 04 November 2021 15:09
Science Slam is a popular stand-up comedy show held annually at Charles University. In it, students poke fun at their academic and research projects. Monday saw outstanding performances at Kampus Hybernská which wowed not only the audience but the expert panel of judges. This year's winners were CU's Lucie Urbanová and Jakub Mazanec.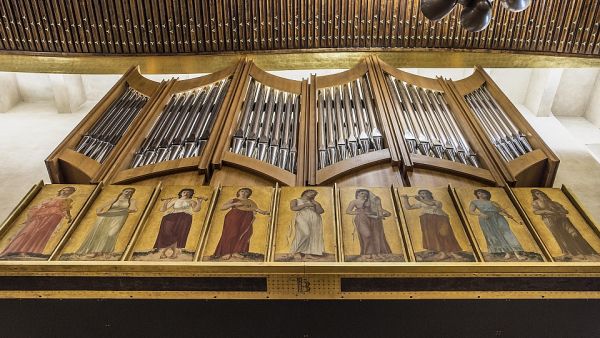 Sunday, 03 October 2021 18:53
Recent graduates may already have been lucky to hear the newly installed pipe organ at the Carolinum; additional invited guests will have the pleasure on Tuesday, 5 October, at a concert including works by Bach and Mozart. The new pipe organ in the Carolinum's Great Hall has been described as a "resonant jewel".
Friday, 08 November 2019 15:45
Czechs, in a little over a week's time, will be marking the 30th anniversary of the Velvet Revolution, which began on November 17, 1989 following a brutal crackdown against students by the communist riot police.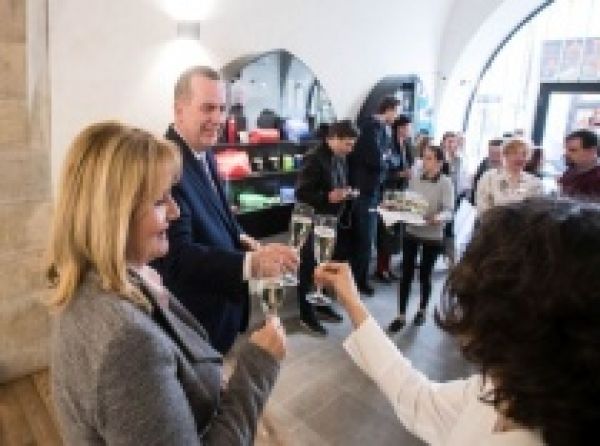 Friday, 07 June 2019 17:52
Charles University's gift shop officially reopened for business at Celetná 14 this week. The official launch on Tuesday was attended by university representatives such as Quaestor Miroslava Oliveriusová, Rector Tomáš Zima, and invited guests.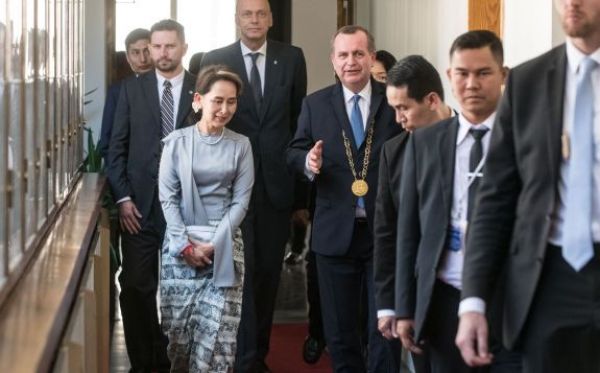 Tuesday, 04 June 2019 15:36
Myanmar's Aung San Suu Kyi has begun a three-day visit to the Czech Republic. After meeting for talks with the prime minister, Ms. Suu Kyi was hosted by Charles University on Monday afternoon.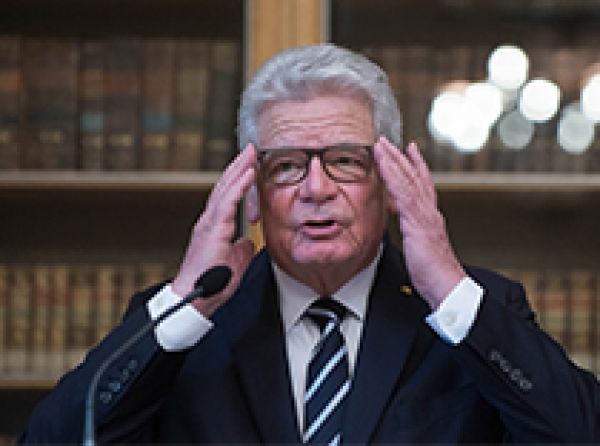 Monday, 03 June 2019 15:47
The former president of the Federal Republic of Germany, Joachim Gauck, has been awarded the international Charles IV Prize.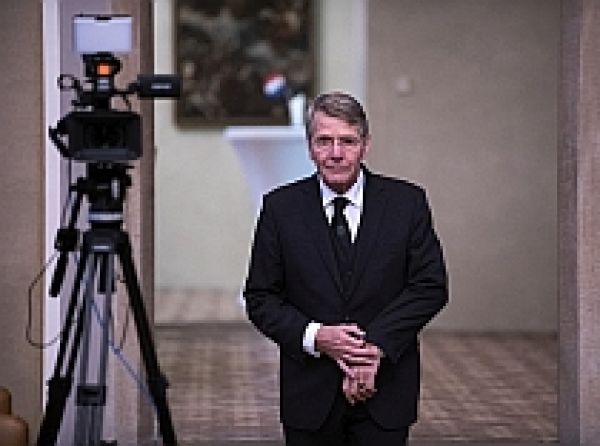 Monday, 03 June 2019 14:52
Prague's Charles University is proud to have hosted its first Cleveringa lecture at the Patriotic Hall this week, commemorating a famous courageous protest speech by Professor Rudolph Pabus Cleveringa on November 26, 1940 at Leiden University against the dismissal of Jewish colleagues. The speech led to a student strike and closure of the university by the Nazis.